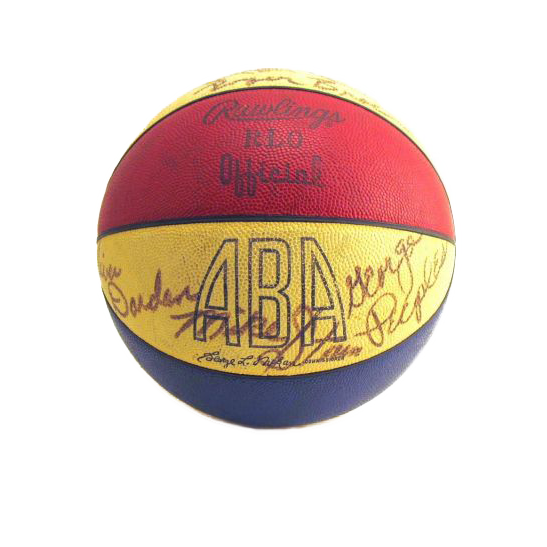 Basketball is to Indiana as cheese is to Wisconsin, as lakes are to Minnesota, as sunshine is to Hawaii.
At the Indiana State Museum, our collection of 500,000+ artifacts includes a sprinkling of basketball memorabilia—from Bobby Plump's backboard to Chuck Taylor sneakers. Some items are on display while many others are tucked away in our collection. (A sampling of those are pictured below.)
So while you're downtown soaking in the March Madness, come see us! Save *$2 on admission to the Indiana State Museum when you present a game ticket. Grab some lunch at the Farmers Market Café and dine outside on the canal patio.
On display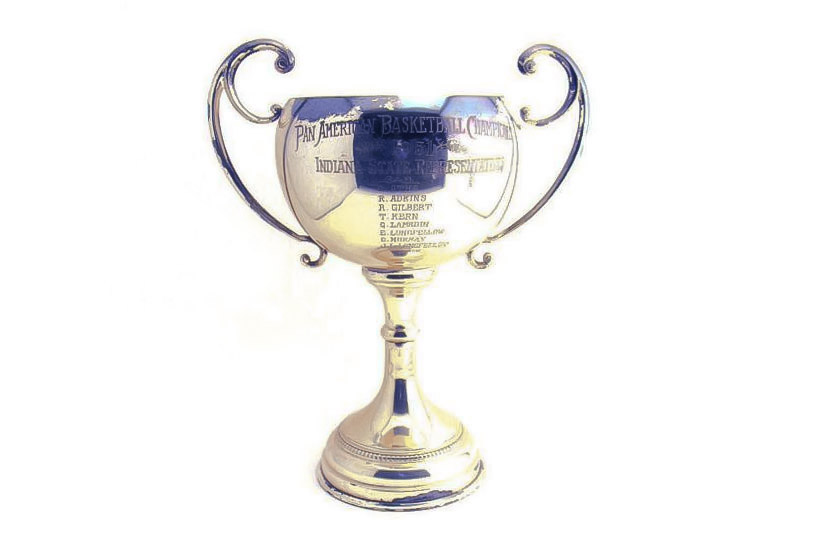 Pan-American Games 1951 championship trophy
Located in the Global Indiana gallery on level two
The players from Indiana State University gave this trophy to their coach, John Longfellow, after winning gold at Buenos Aires. The names of Coach Longfellow and the seven players from Indiana that participated in the Games are engraved on the trophy.
Bobby Plump's 1958 Butler uniform
Located in the Global Indiana gallery on level two
Bobby Plump hit a last-second shot that sent tiny Milan High School to the 1954 Indiana High School Athletic Association (IHSAA) State Championship over Muncie Central, one of the state's most storied programs. The Milan miracle lives on.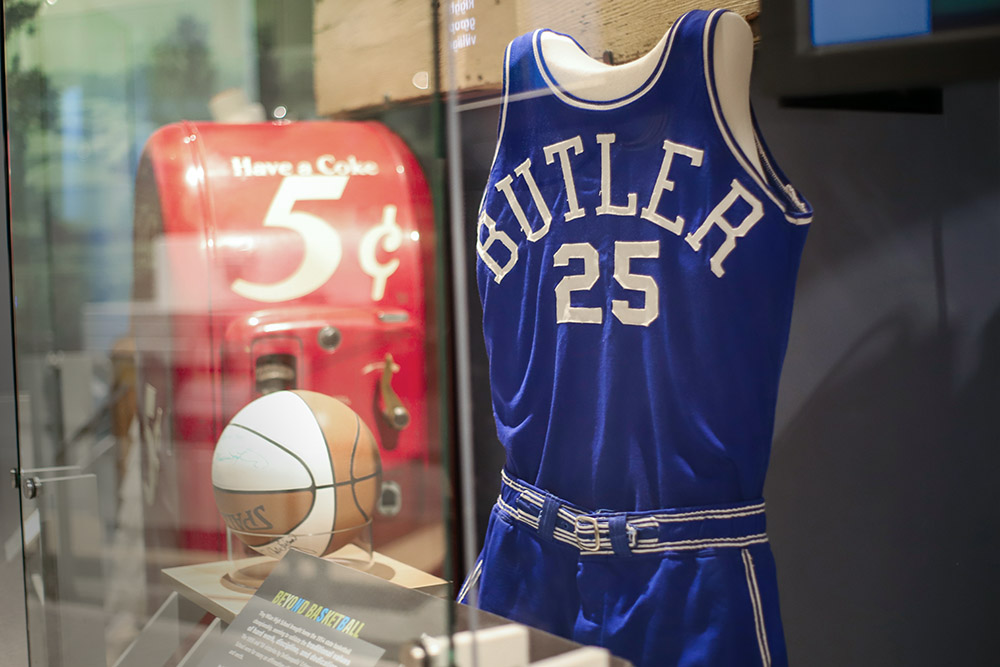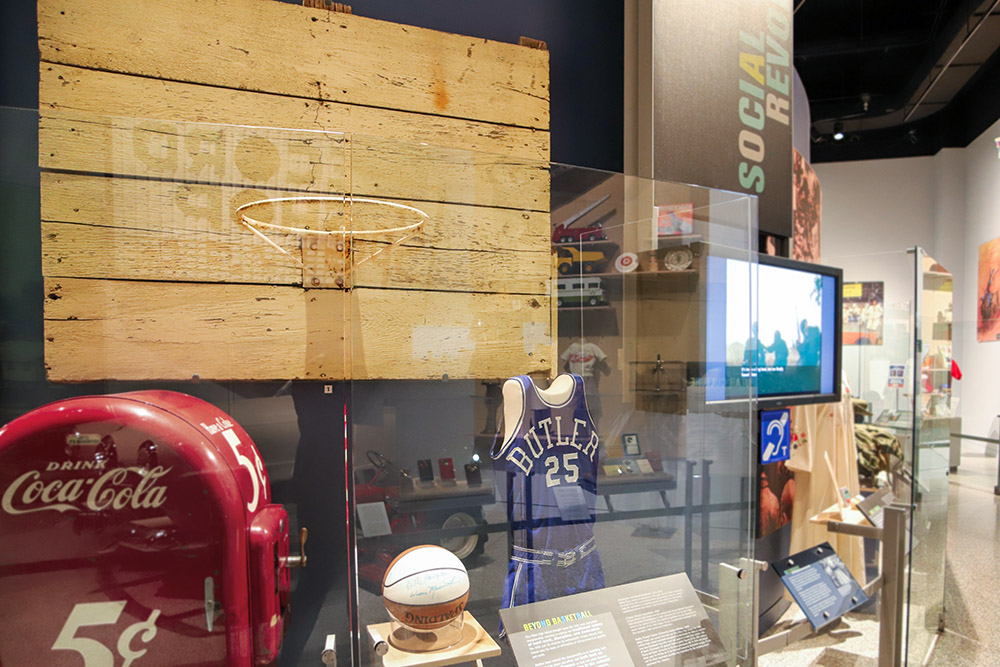 Bobby Plump's backboard
Located in the Global Indiana gallery on level two
Plump's father built this goal as a ninth birthday present for the boy to hone his jump shot. The elder Plump scavenged the planks from the D.A. Cook steam pump factory in Lawrenceburg where he worked, made the backboard and hung it from the family's smokehouse in the tiny hamlet of Pierceville.
Reggie Miller's 1993 Pacer's jersey
Located in the Global Indiana gallery on level two
This jersey was worn by Reggie Miller during the 1993 NBA season. The jersey was designed in 1990 by former U.S. Olympic track star Florence Griffith Joyner. The Pacers wore this style of jersey from 1991-1994.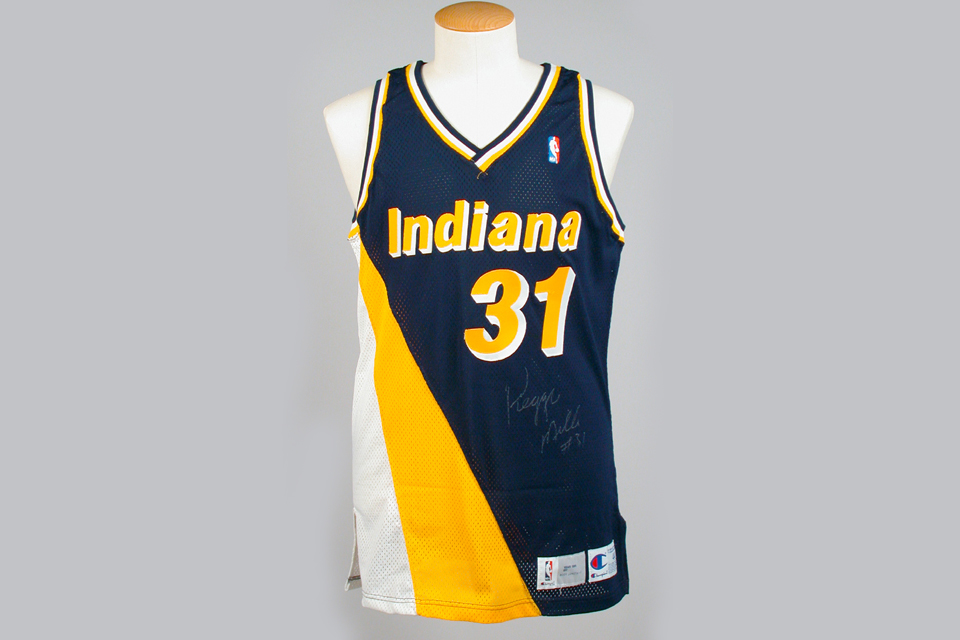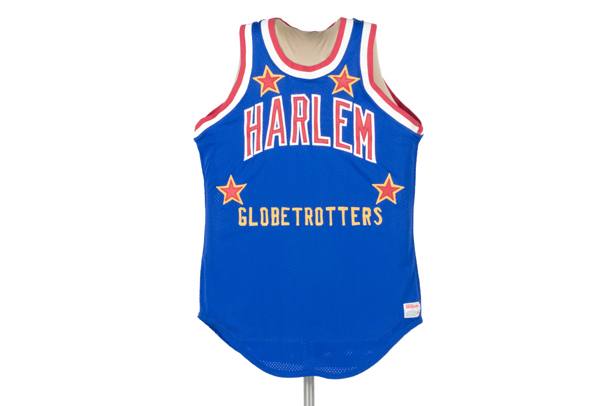 Willie Gardner's Globetrotters jersey, 1950s
Located in the Global Indiana gallery on level two
Willie Gardner was a member of the All-State basketball team at Crispus Attucks, where he scored 22 points in the 1951 Final Four game against Evansville Reitz. He played four years with Harlem Globetrotters and was MVP twice in the Globetrotters' series against the College All-Stars.
Hardwood gymnasium floor section from Lincoln High School, Evansville, 1928
Located in the Enterprise Indiana gallery on level two
This piece of floor comes from the original gymnasium used in Lincoln High School and then later Lincoln Elementary School. The floor was in the school from 1928 when it was built until 1993. The school was a segregated African American high school.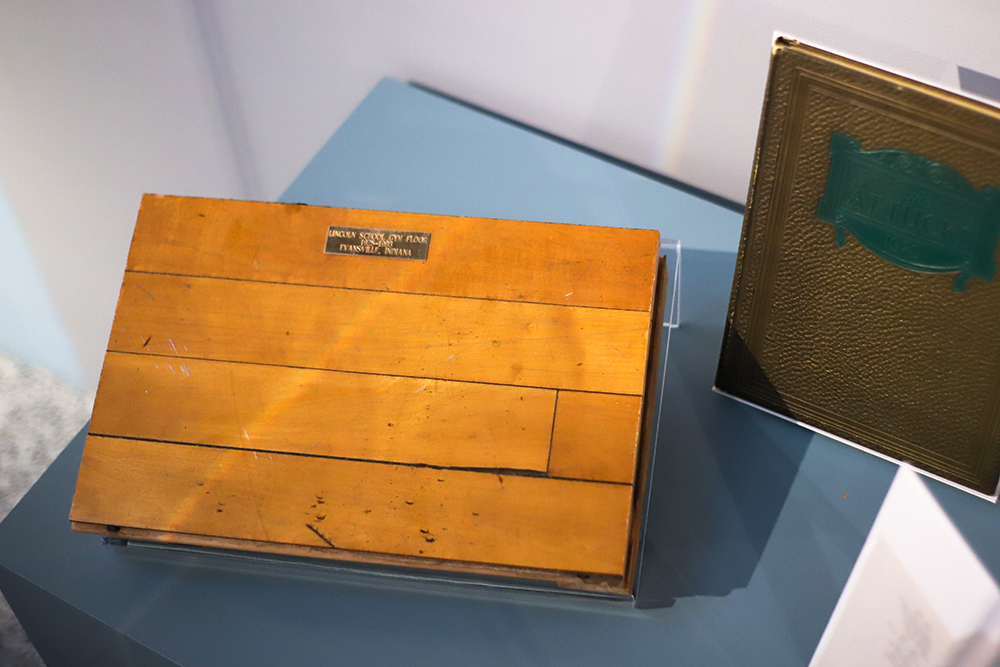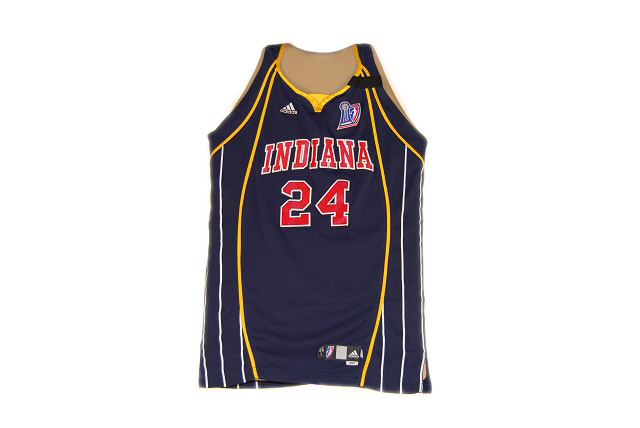 Tamika Catchings' Indiana Fever jersey, 2008
Located in the Global Indiana gallery on level two
This is Tamika Catchings' game-worn 2009 Indiana Fever away jersey. She was the Fever's 1st-round draft choice (#3 overall) in the 2001 WNBA draft, a 10-time WNBA All-Star, a four-time gold medal winner with the USA women's basketball team, and a 2020 inductee into the Women's Basketball Hall of Fame.
Crispus Attucks beanie, 1955
Located in the Global Indiana gallery on level two
This beanie is from the 1955 championship won by Crispus Attucks High School. The Oscar Robertson-led Tigers beat Gary Roosevelt, 97-74, the first time an all-Black team won a state championship. As Robertson told Indianapolis Monthly magazine in 2014: "We gave the Black community hope. They heard talk about how Blacks were lazy, how they don't want to get up and go to work, how they have too many kids. But when Attucks started to win, they could brag on us. There were people in the city who got up in the morning and felt good about themselves when they looked in the mirror. All because of what Crispus Attucks had done."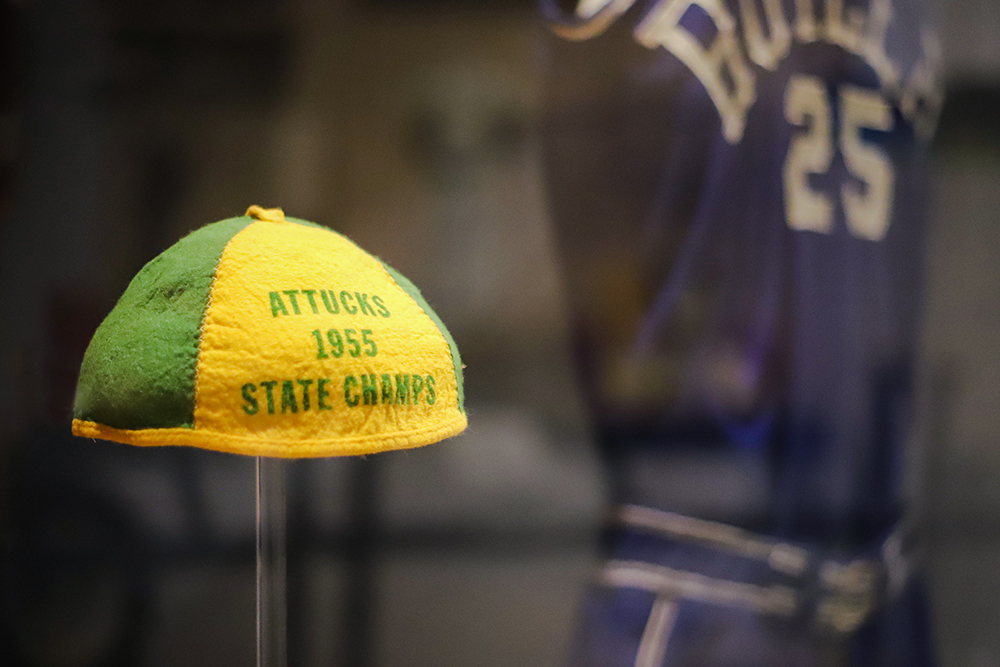 Tucked away in our collection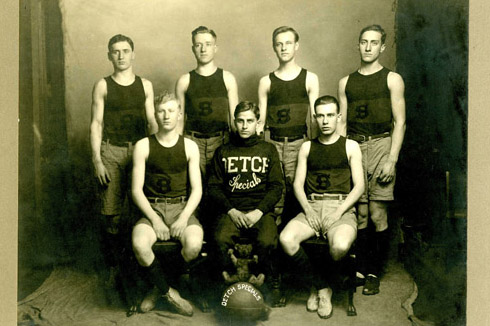 Detch Specials basketball team, 1913-1914
The Detch Specials were an independent basketball team sponsored by Indianapolis' Detch Wheel Company. They were Indiana Independent champions in 1913 and 1914.
Em-Roes uniform worn by Oscar "Dutch" Behrent
The Em-Roes, sponsored by Em-Roe Sporting Goods of Indianapolis, were a barnstorming team that played in paid exhibitions around the state and Midwest. From 1914-1916, they had a streak of 122 consecutive victories and over a 12 year period won 90% of their games. The team, circa 1916, included starting forward Harry Schoeneman; forward and team business manager Benny Evans; guard Glen Kline; center and team captain Lynn Smith; guards Oscar "Dutch" Behrent and Everett Babb; point guard Ward "Piggy" Lambert; center Homer Stonebraker; Al Feeney; Francis Bacon; and Herbert Behrent.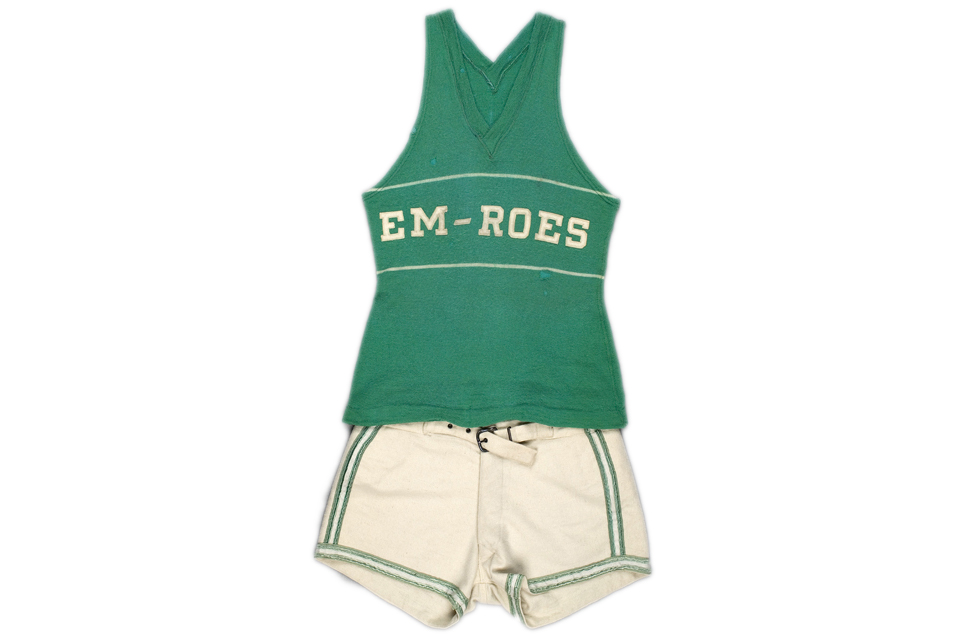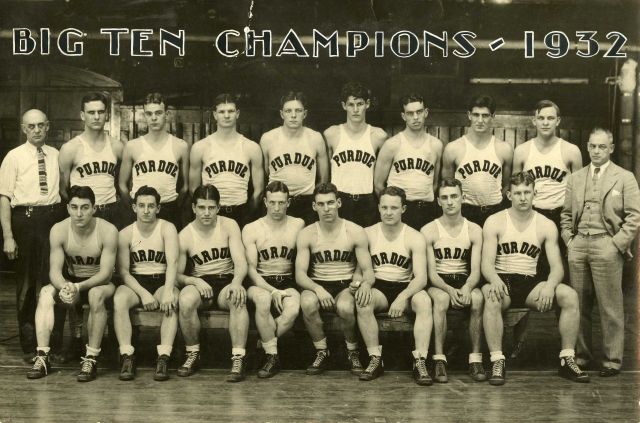 Purdue basketball team, Big Ten Champions 1932
This photograph shows John Wooden seated fourth from the left and Doxie Moore seated third from the left. The photograph also features Naismith Hall of Fame Coach Ward "Piggy" Lambert (in 3-piece suit, right).
Fort Wayne Zollner Pistons, 1948 (became Detroit Pistons)
This black and white photograph taken of the Fort Wayne Pistons at Sheboygan during a National Basketball League game shows players fighting for a rebound.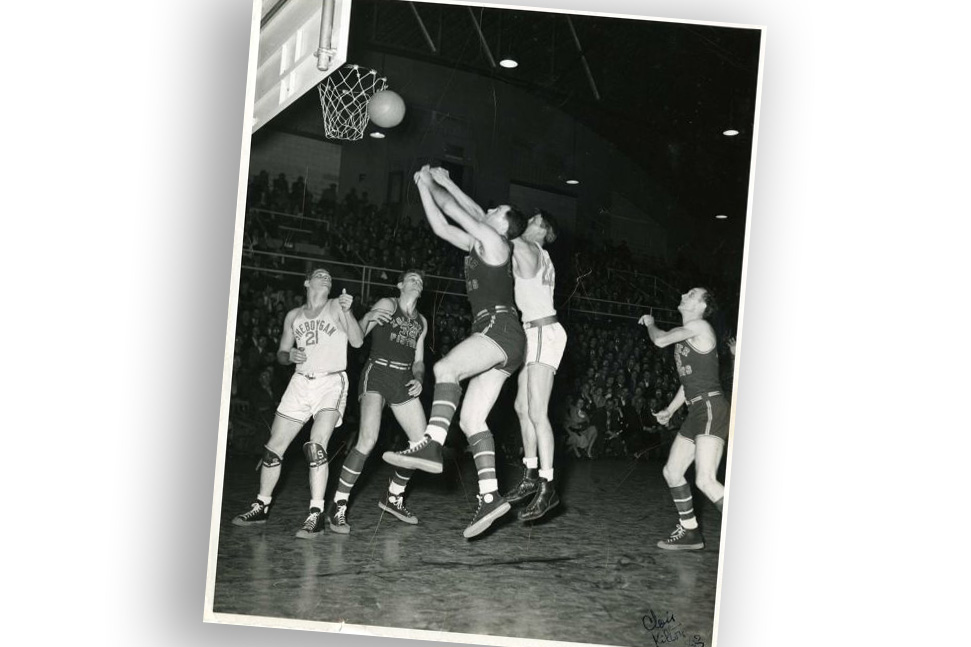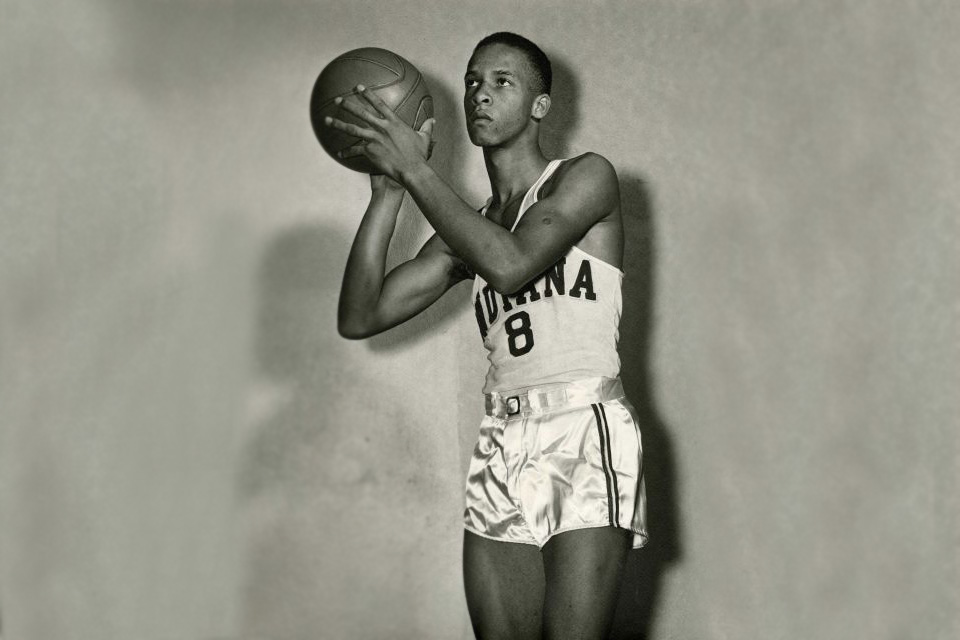 IU's Bill Garrett, 1950-1951
This photograph shows Bill Garrett who was named 1947's Mr. Basketball for Shelbyville State Champs. In 1948 he was the first African American starting for the Big 10, and in 1951 All-American. He coached at Crispus Attucks during the 1959 State Championship.
Chuck Taylor's Chuck Taylors
Chuck Taylor grew up in Columbus, where he played basketball while in high school. After playing intermittently with various teams, he worked as a salesman for the Converse Rubber Shoe Company out of Chicago, where he persuaded Converse to incorporate various features into a rudimentary shoe that had been produced specifically for basketball for some years. Converse All Stars, popularly known as "Chuck Taylors," became the best-selling basketball shoe in history.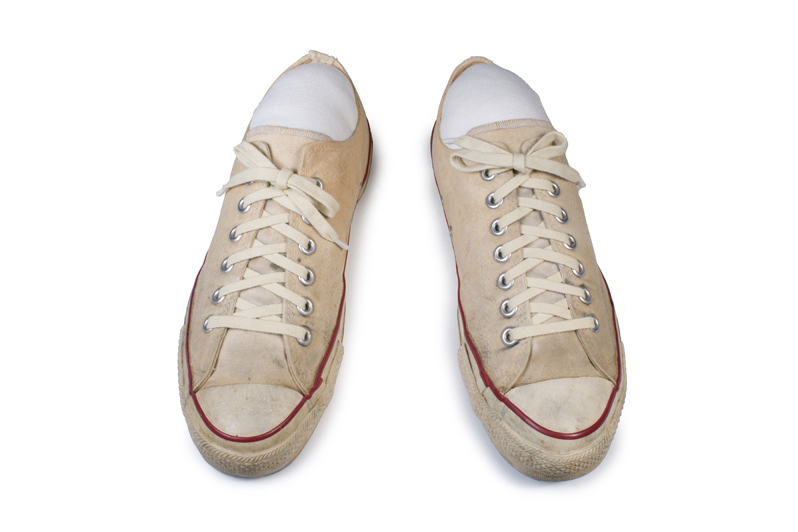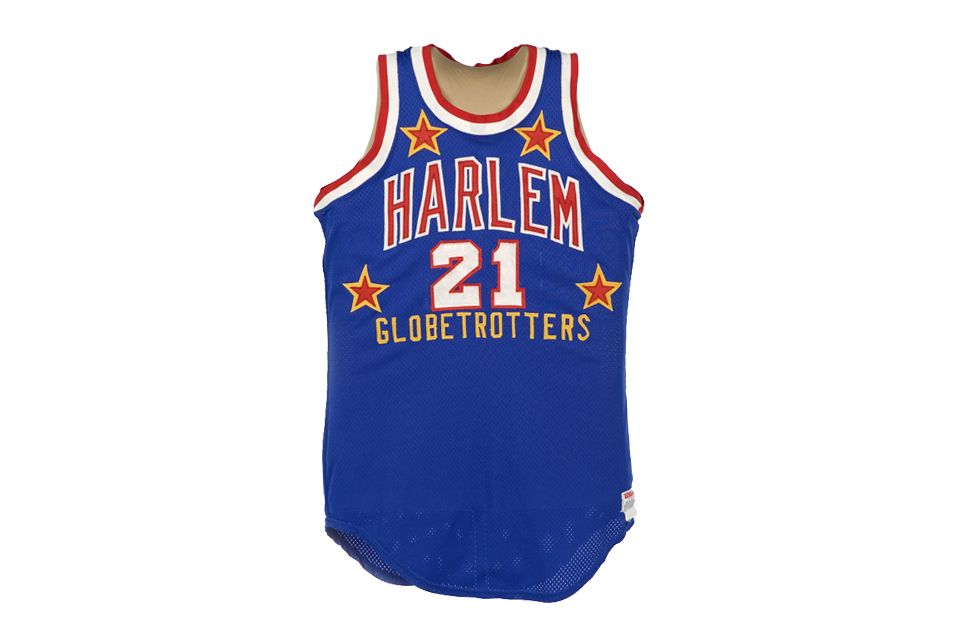 Hallie Bryant jersey, 1970
Hallie Bryant attended Crispus Attucks High School where he was named Indiana's Mr. Basketball for the 1953 season. In 1957, he helped lead the Indiana University Hoosiers to a Big Ten Conference championship. Bryant spent 27 years with the Globetrotters, 13 years as a player and later as a spokesperson and director of team personnel.
Black and white photograph from the movie Hoosiers, 1985
Actor Gene Hackman coaches players during a game time out. Hackman is addressing Steve Lollar (L) who played for Warsaw High School's 1985 Indiana State Champions and DePauw University.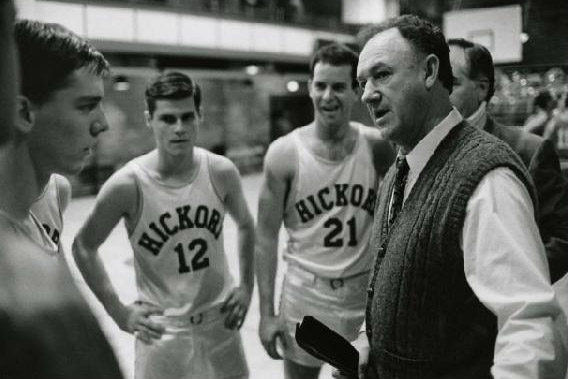 *Visitors who show a basketball game ticket will receive $2 off general admission to the Indiana State Museum from March 18 through April 5, 2021.