Every object has a story of how it's made
How People Make Things, inspired by the factory tour segments from Mister Rogers' Neighborhood television series, offers hands-on activities using real factory tools and machines to create objects with four manufacturing processes – molding, cutting, deforming and assembly.
January 22 through May 15
Created by Children's Museum of Pittsburgh in collaboration with Family Communications, Inc. (FCI), the producer of Mister Rogers' Neighborhood, and the University of Pittsburgh Center for Learning in Out-of-School Environments (UPCLOSE).
This experience is located on Level Three and is included with purchase of museum admission.
Purchase admission
Come in and explore using your hands, tools and machines
Every object in our world has a story of how it is made. How People Make Things tells that story by linking familiar childhood objects to a process of manufacturing that combines people, ideas and technology.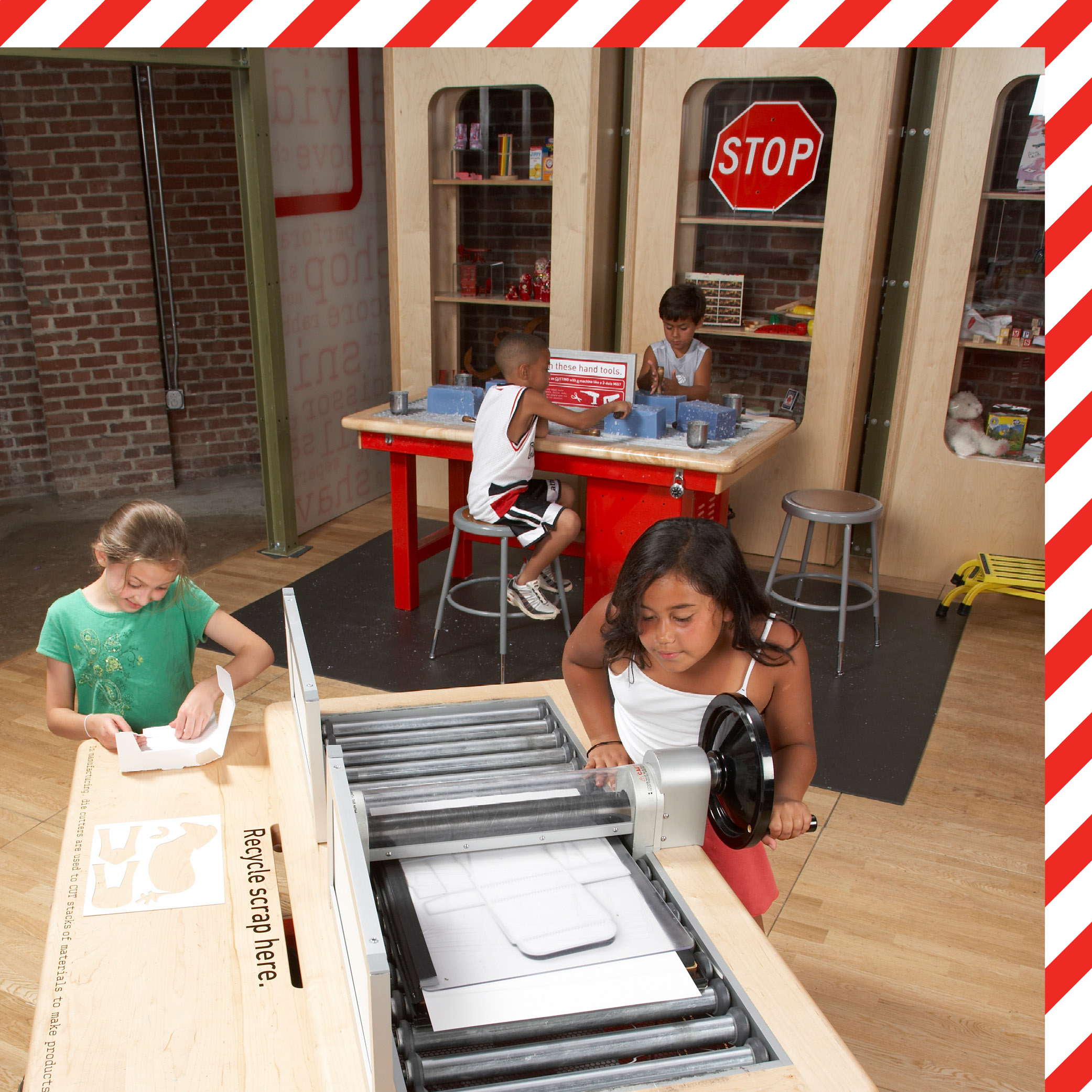 Cut
Cutting is when material is removed to form a new shape. Cutting should be very familiar to you. You frequently cut paper with scissors at school and home. This room shows other ways that cutting can be done. It also includes different tools and materials that are frequently involved in the process.
Mold
Molding is when materials are added to a mold to create a new shape. This room includes hands-on activities as well as industrial machines that show how molded objects are formed. In molding, you learn about state change. State change is when a material is melted into a liquid and then cooled, turning it back into a solid.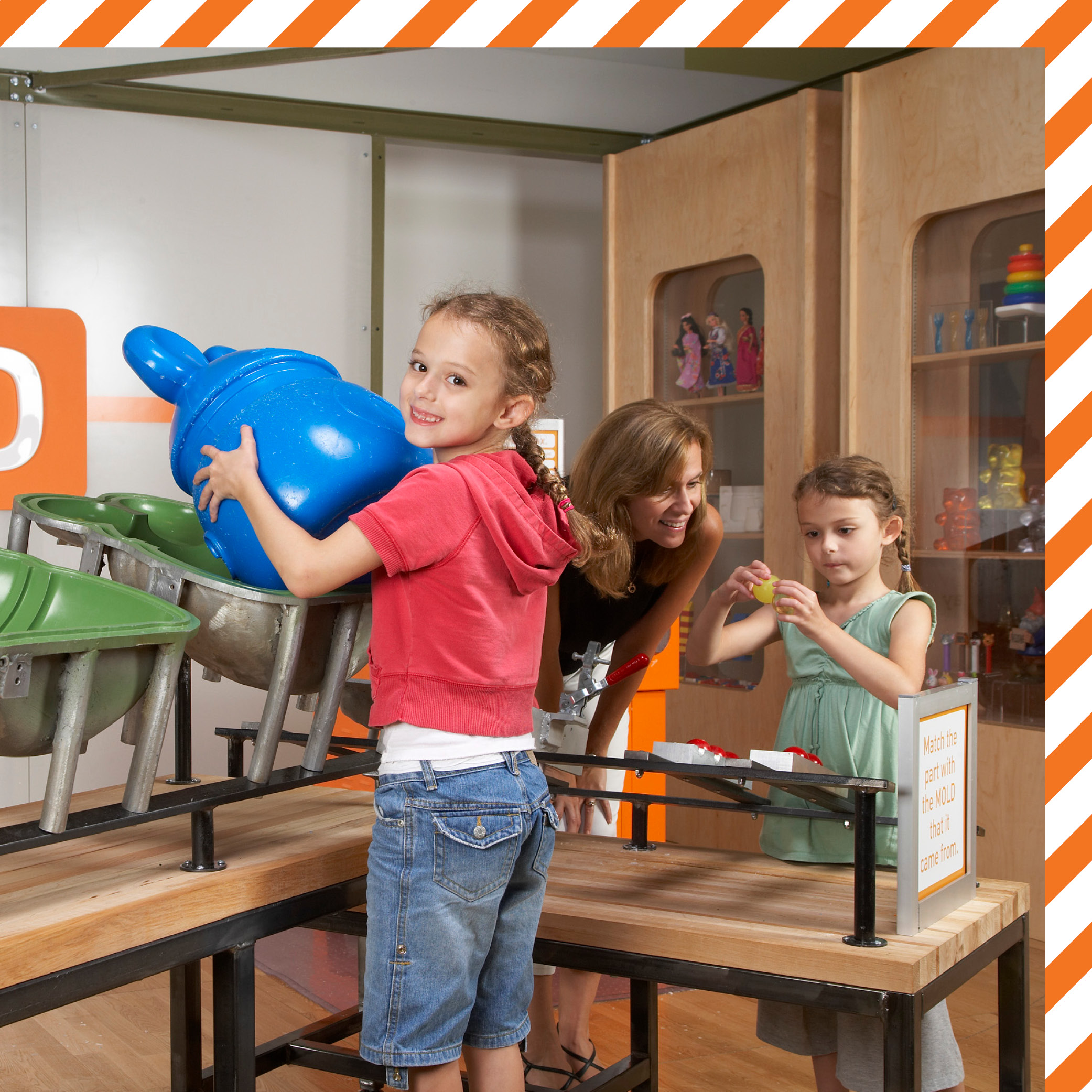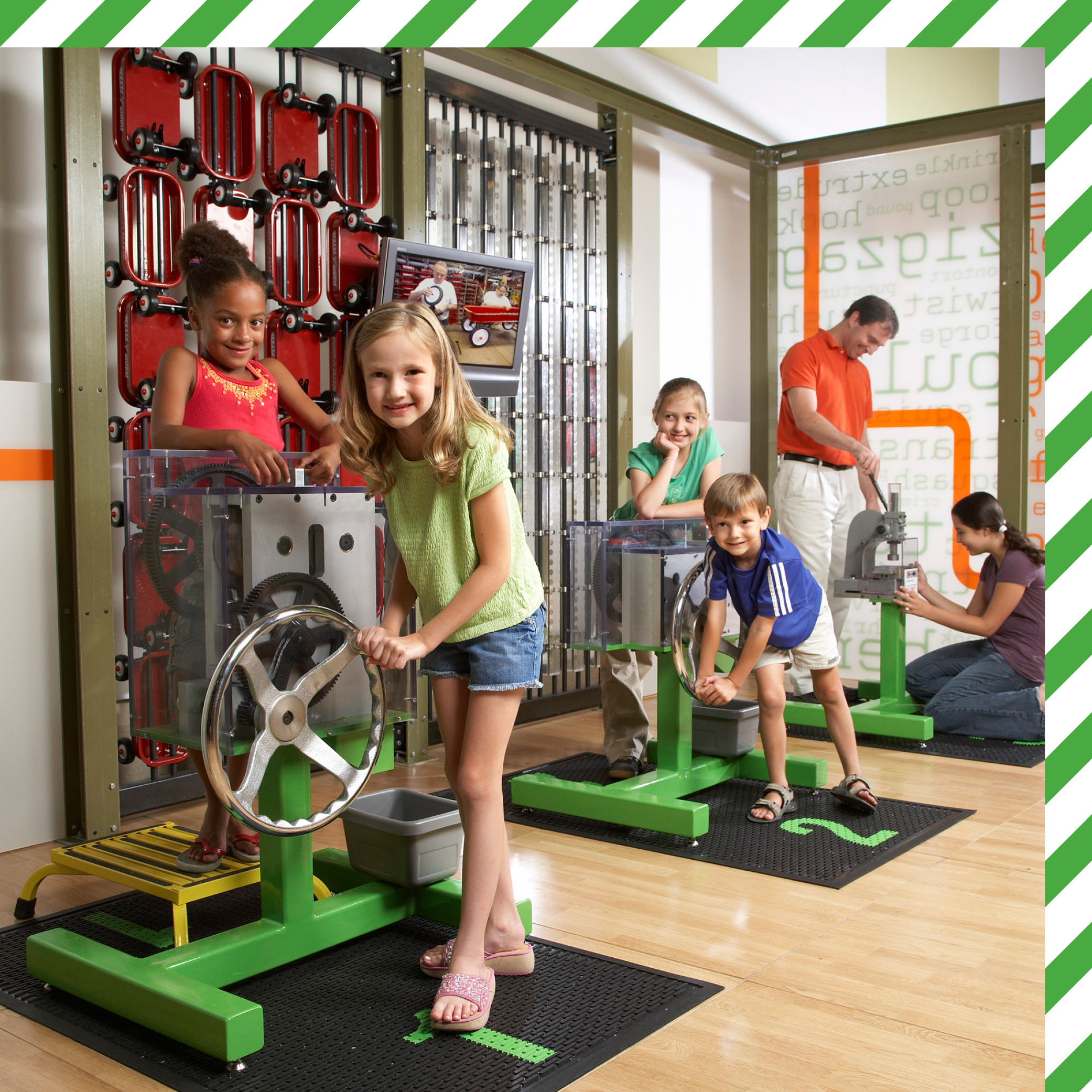 Deform
Deforming is when a material is forced into a new shape. The result of forces like suction, compression (pushing) and torsion (twisting) helps explain how materials can be reshaped. Many of these processes need to be done with machines, but people are needed to run the machines. Although many materials can be deformed, metal, plastic and wood are used most often.
Assemble
Assembly is when two or more parts are joined together to create a new shape. It is the part of manufacturing that completes a product before it is ready to use. In this room, there are examples of machines that are used in assembly, things that are assembled and activities that help explain assembly more thoroughly.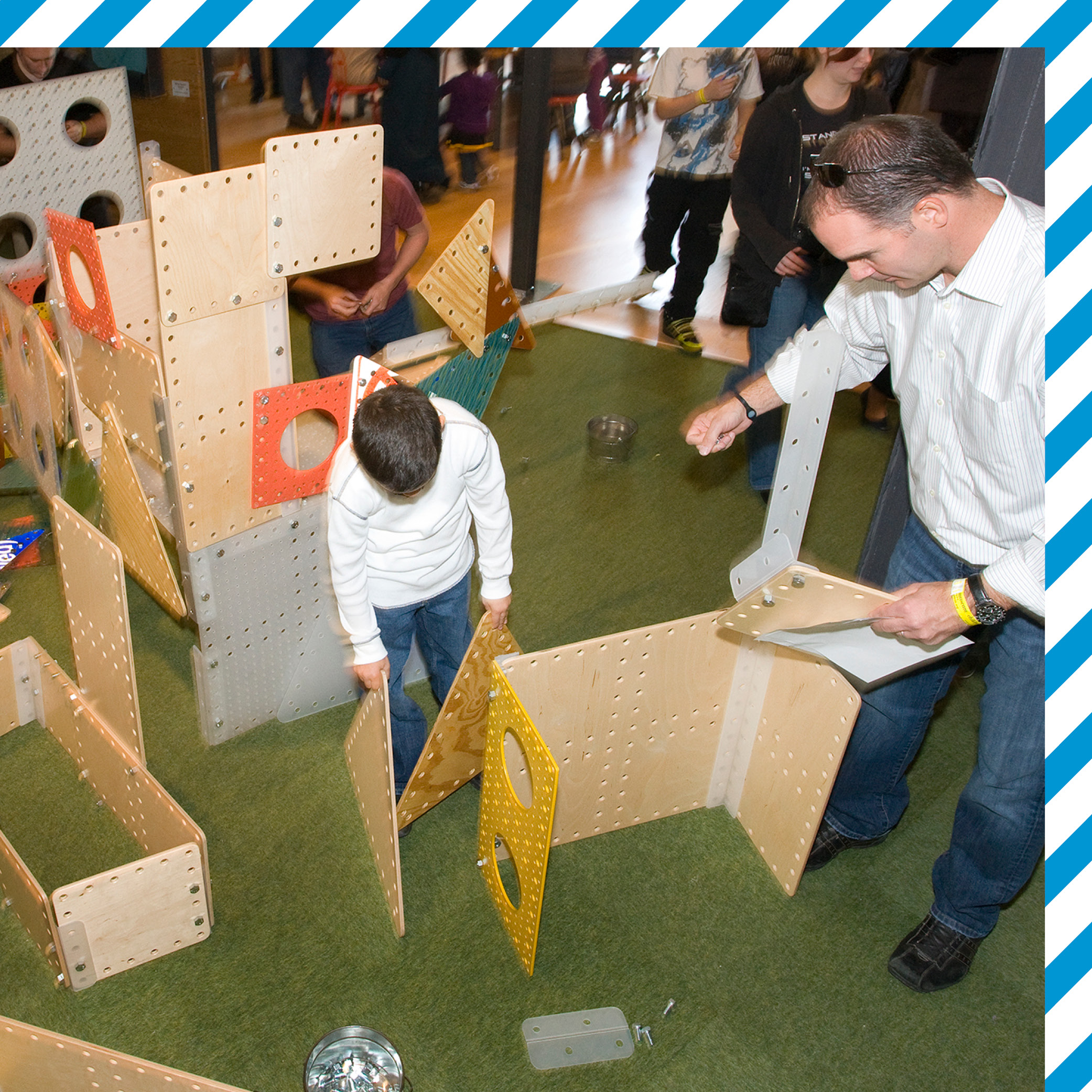 Supported in part by