FLOUR, BUTTER, CHICKEN, AND A PINCH OF HOLIDAY MAGIC
This is the story of the L.S. Ayres Tea Room™ and its infamous Chicken Velvet Soup. Since 1929, the L.S. Ayres Tea Room™ has been part of holiday traditions for Hoosier families across the state. For 60+ years, shoppers flocked to the L.S. Ayres flagship department store in downtown Indianapolis to marvel at the latest Christmas window displays, before sitting down for lunch at the 8th floor Tea Room—the epitome of the Ayres experience.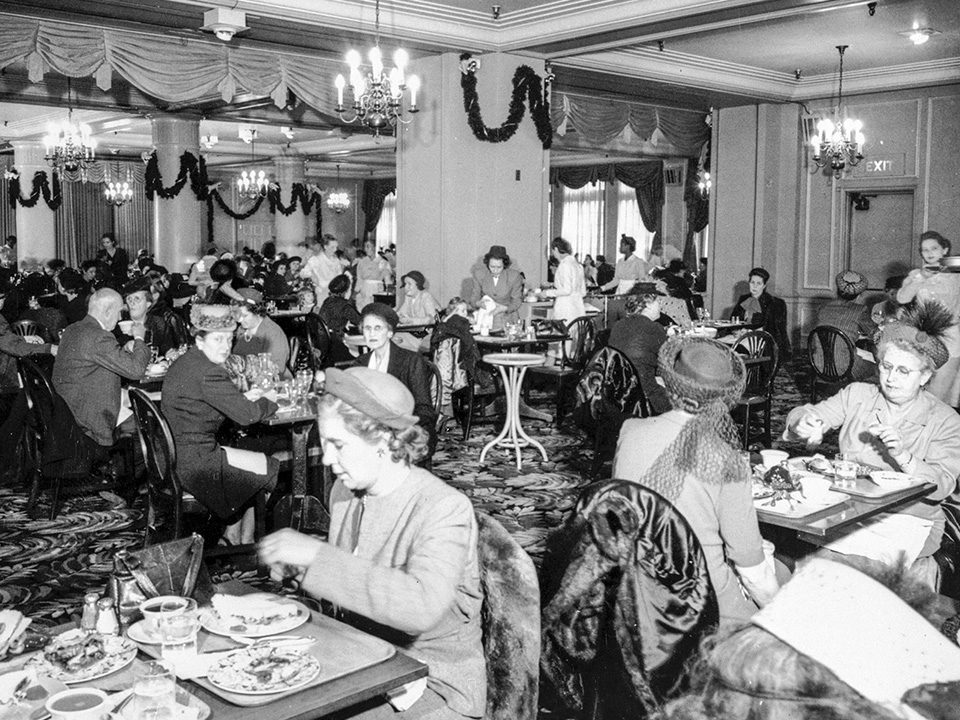 While fancy china, glass, silverware, clean tablecloths and fresh flowers added to the ambiance of the dining experience, it was the comfort food that people would return for again and again and again. From savory chicken velvet soup and apricot bread to delicately layered club sandwiches and a tower of colorful desserts, the menu at the L.S. Ayres Tea Room™ was designed to delight and inspire guests.
Today, you can relive those precious holiday memories (and make some new ones!) at the Indiana State Museum. Since 1991, the Indiana State Museum has been home to the L.S. Ayres Tea Room™ experience, where we've lovingly replicated the grandeur of this historic landmark. Everything from the carpet, chairs and table settings to the chandeliers, wallpaper and window treatments have been recreated to transport you back in time to the 8th floor of the L.S. Ayres department store. Oh, and the food is just as yummy as you remember it.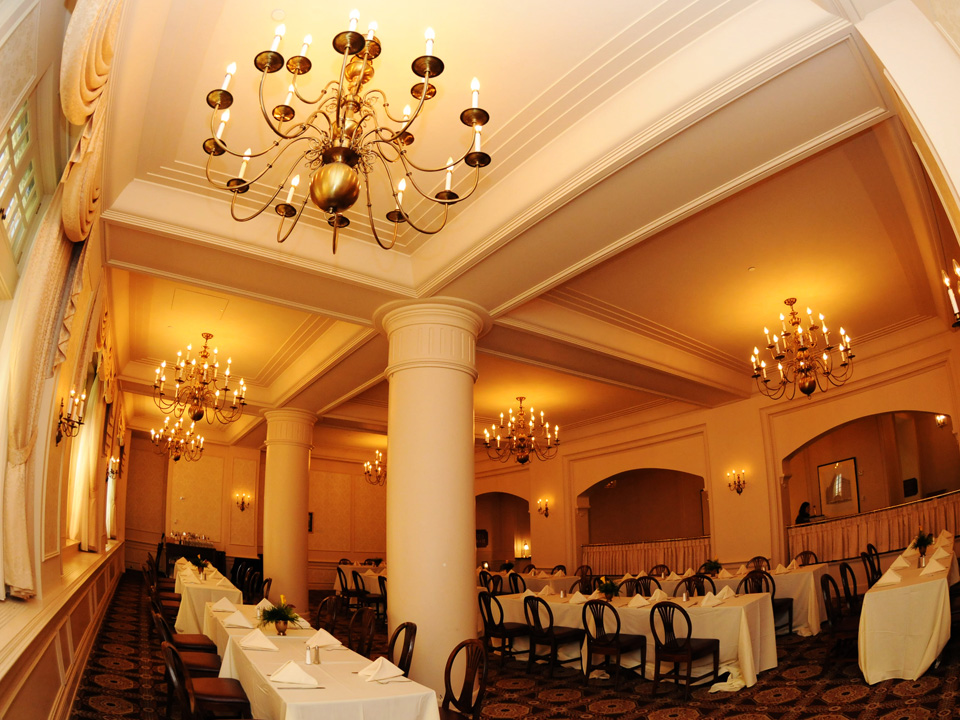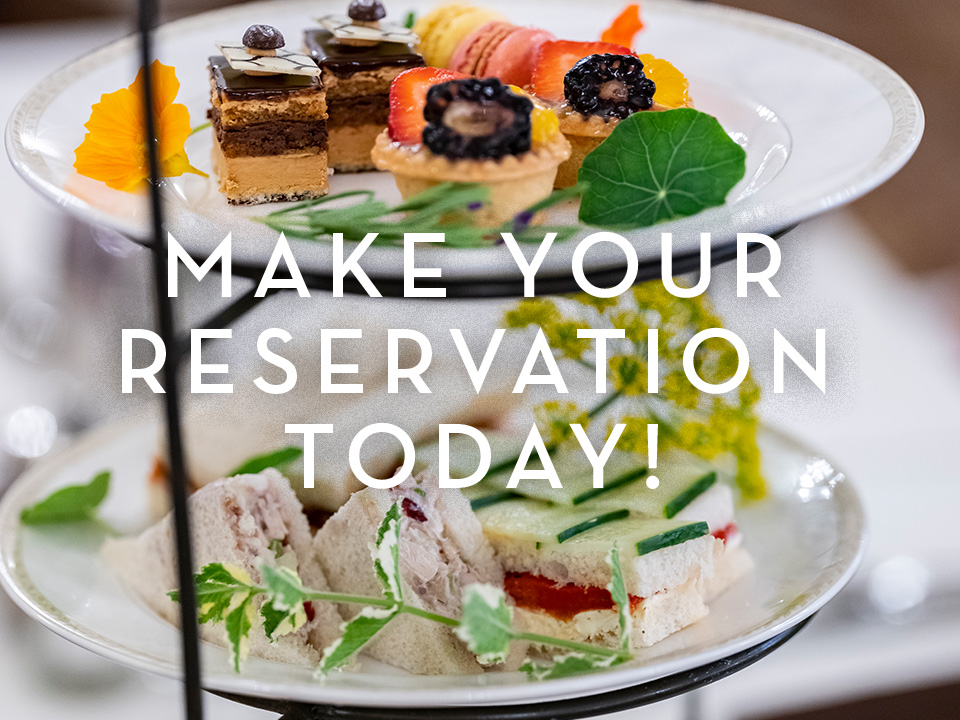 Make your reservations today for a holiday lunch that will be sure to become a hit for you and your loved ones. Or if you prefer, you can bring the taste of the Tea Room home to your family this year as you try out one of our historic and signature Tea Room recipes in your own kitchen. Grab the kids, and make it a special (and delicious) night in for the whole family. Be sure to share your finished recipes with your social networks and tag us so we can celebrate with you!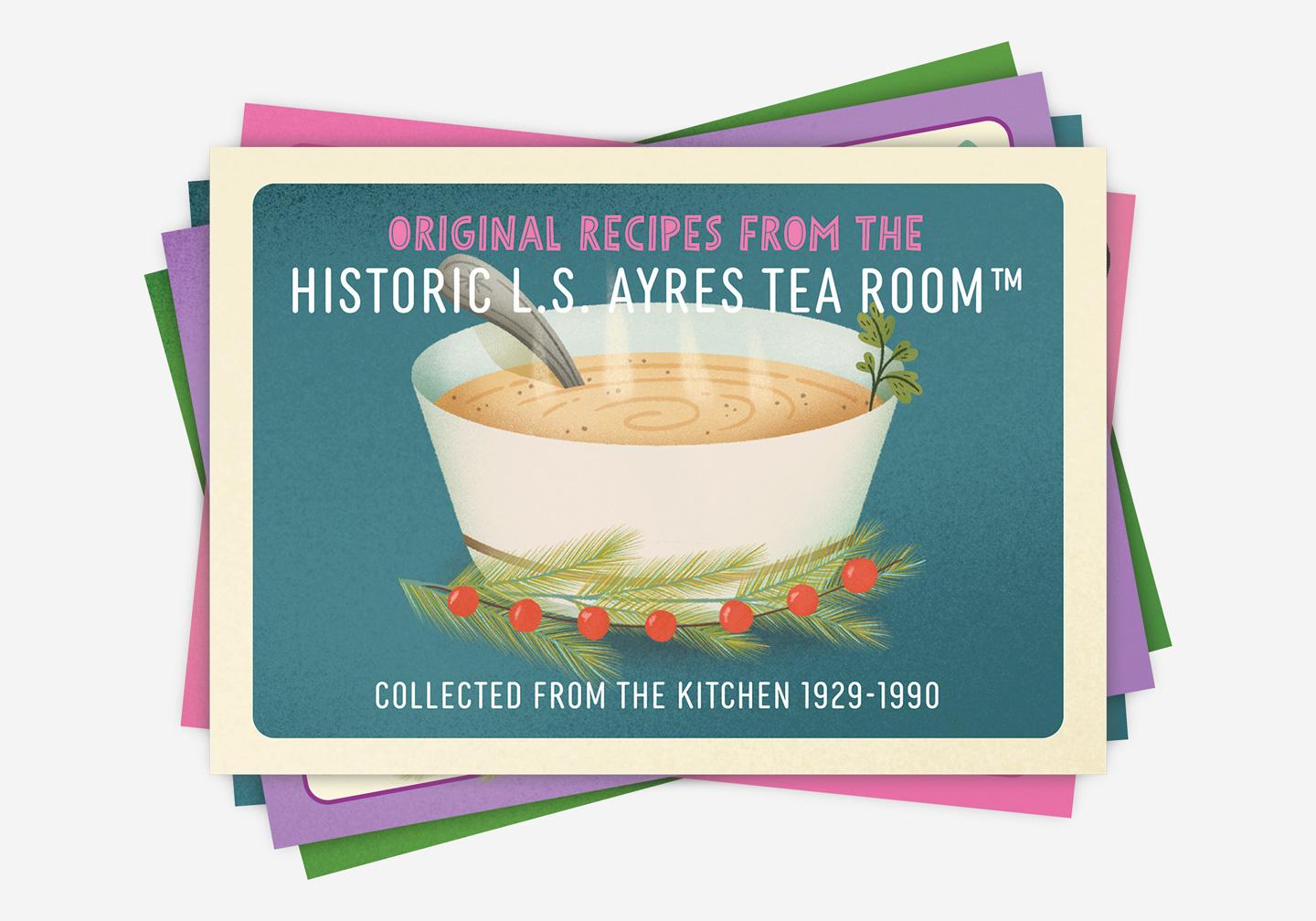 CLASSIC RECIPES
We've compiled some of the Tea Room's more famous (and original) recipes so you and your family can recreate some of the magic in the comfort of your own kitchen. These culinary gems are part of history! Share your creations with your social networks, and be sure to tag us in your post. Happy cooking!