Explore more through your own private tour
Discover stories about artifacts on display at the Indiana State Museum during your very own private tour! Choose from a variety of themes listed below.
Notorious Indiana
Currently unavailable
Unfortunately, Indiana is not immune to "bad guys." Learn more about several of our collection items that have a dark past. Leave with a greater understanding of why items like these have a place in the museum's galleries.
Black History
Offered year-round
Go beyond the exhibit label and learn more about the artifacts featured in our museum that connect to Black and African American history in Indiana.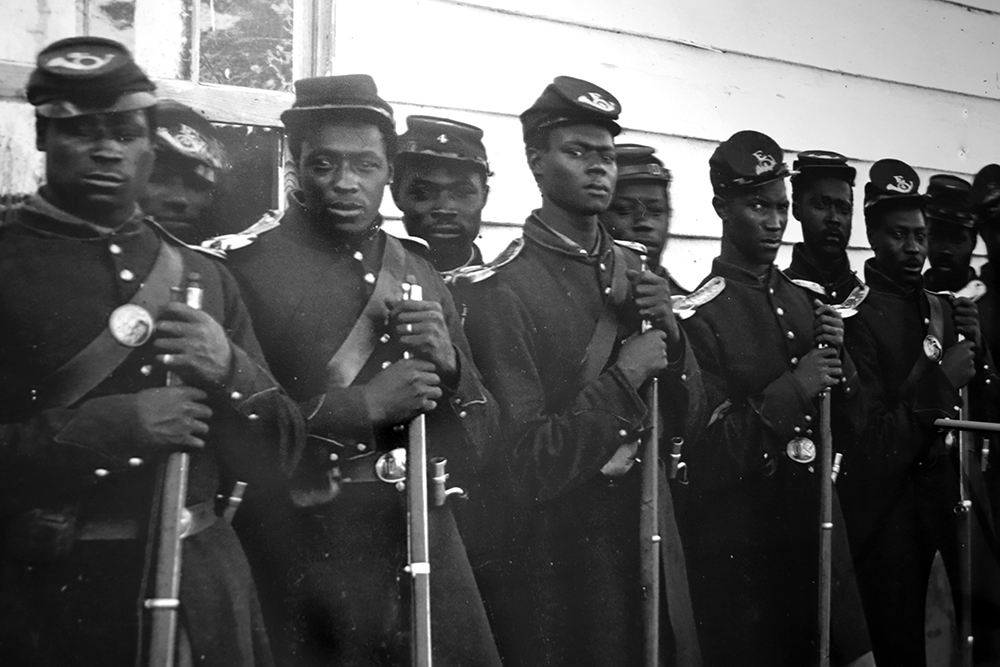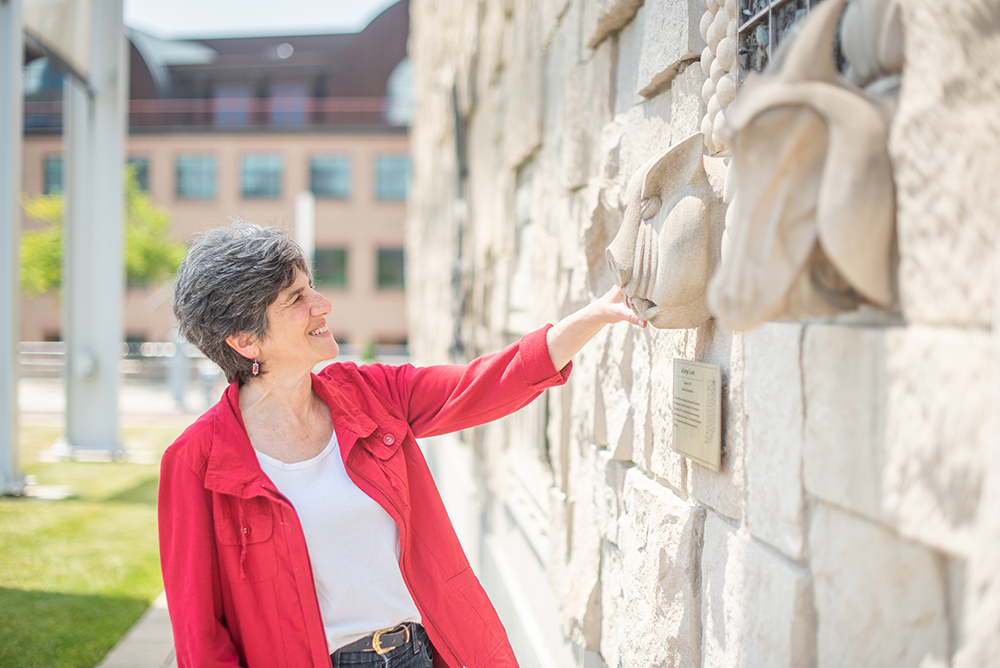 92 County Walking Tour
Offered April – October
See the 92 sculptures on the exterior of the Indiana State Museum – one representing every county in the state. Stop and look closely at some of the sculptures and hear the stories behind their creation. You'll find more than one favorite in the mix! Attendees should wear comfortable walking shoes.
Weather Policy
In case of rain or storms we will offer My Favorite Things Tour as an indoor alternative.
My Favorite Things
Offered year-round
Join museum staff as they share some of their favorite items on display in the galleries, including Abraham Lincoln's splitting maul and a hair wreath. Be sure to wear comfortable walking shoes as we will explore several different galleries. Tour lasts approximately one hour.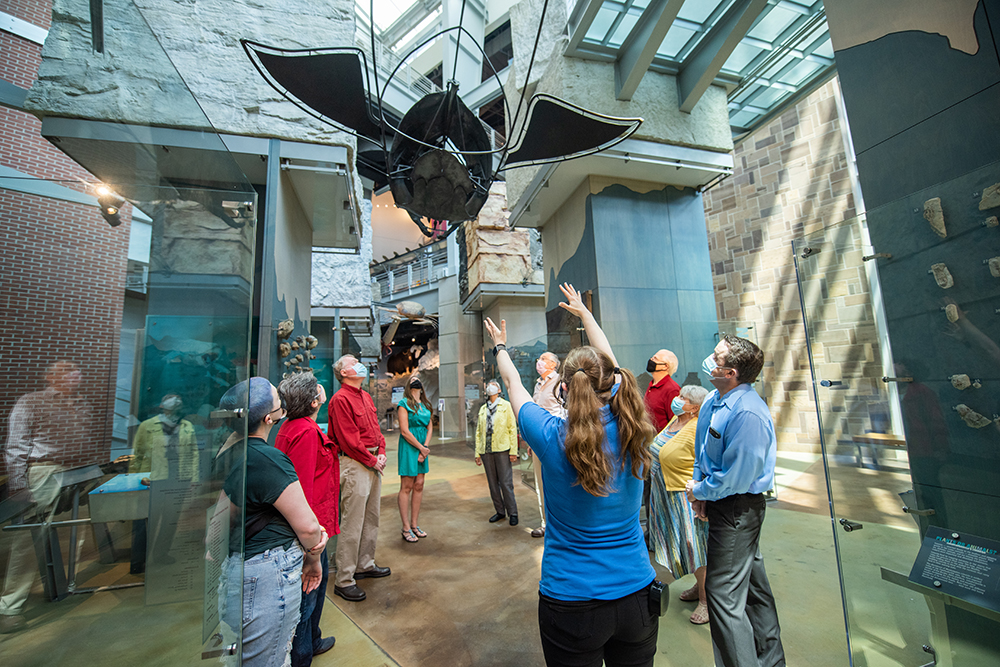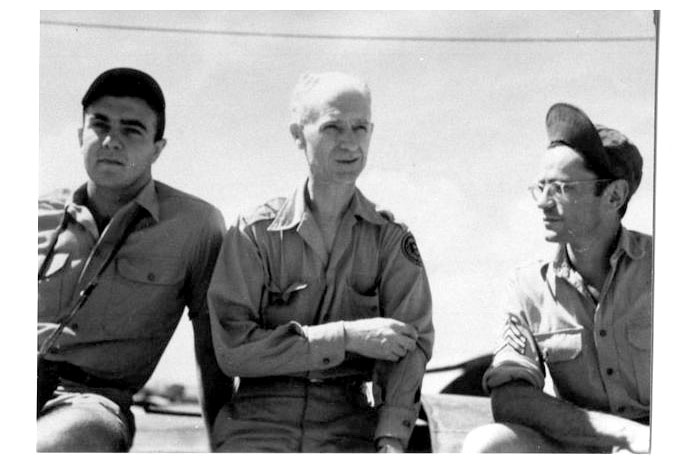 Remembering Those Who Served
Currently Unavailable
Learn about Hoosiers, including WWII war correspondent Ernie Pyle, who served in the armed forces and see the artifacts from the Civil War, WWI and WWII that help to tell their stories. The tour will last about one hour depending on group size. Please wear comfortable shoes as we will be walking through several galleries.
Ask us about Virtual Private Tours
Offered year-round; $50 per tour
All tours are available virtually and are led by a museum staff member.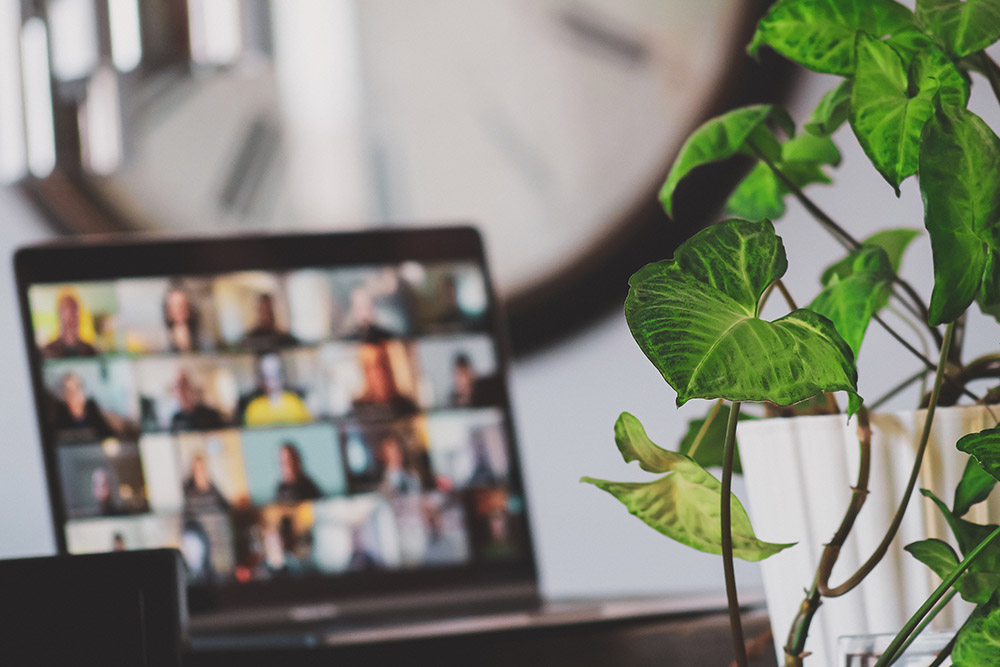 Flat rate fee of $75 for Monday – Friday, between the hours of 9 a.m. – 5 p.m.
Flat rate fee of $100 for Saturday or Sunday or outside of normal 9 a.m. – 5 p.m. operating hours
Minimum of 5 people to book a tour, each additional person is $5

Groups are limited to 20 people max
Tour runs approximately 1 hour
If you wish to continue exploring the museum after your tour, museum admission is required and is sold separately.
Guests will get $4 parking vouchers
Tour request must be submitted at least two weeks prior to requested tour date. We accommodate all requests as much as possible but confirmation of tour will be dependent upon staffing and other museum events.
Staff will respond to tour inquiries within two business days.
Want to join a public tour instead?