Jun 18, 2022 @ 10:00 am - 5:00 pm
Indiana State Museum
Major Taylor Festival
Get Your Wheels Turning!
Come together to celebrate the life and legacy of Marshall "Major" Taylor. Activities will highlight cycling, bike equity, transportation, bike safety, bike design and bike technology. Be sure to check out the interactive exhibit "Major Taylor: Fastest Cyclist in the World" to explore the struggles and triumphs of this famous Hoosier. A fun-filled day for the whole family includes live performances by local artists, exhibitors throughout the museum and front lawn, food trucks and hands-on activities.
Major Taylor Festival is FREE to the public!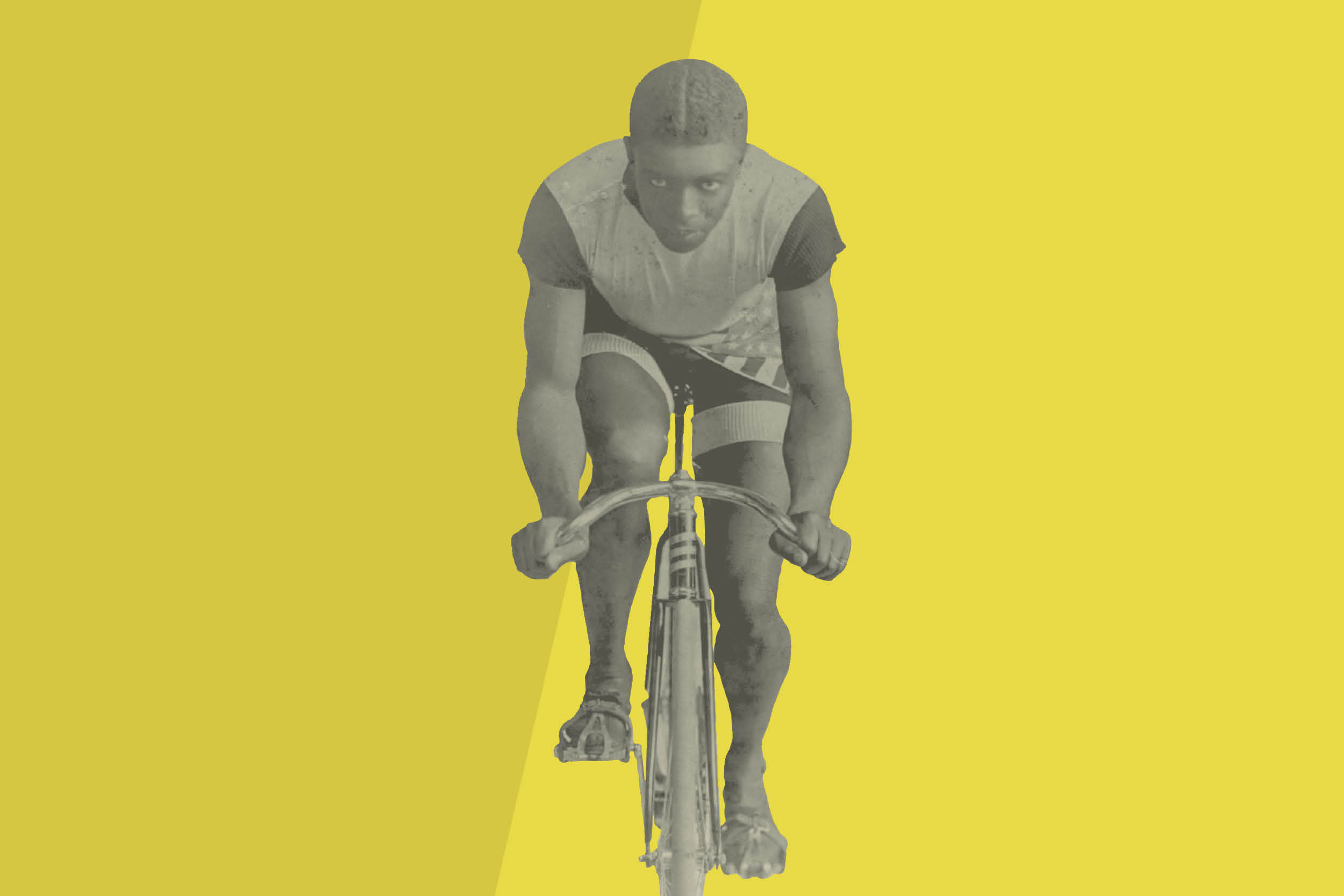 OUT ON THE FRONT LAWN
See how fast you can go on the Kids Riding Bikes race simulator from Nine13Sports.
Test out your mountain bike riding skills on IMPD's mobile mountain bike track.
Ride your bike to the museum and have it parked for free by Bike Indianapolis.
Enjoy lunch from Garnacha Spot and Robin Hood BBQ food trucks, presented by White River State Park.
Inside the Museum
Learn about bike safety and bike parts, and get creative with bike art with Freewheelin'.
Explore bike wheel design, materials and technology with staff from Zipp Speed Weaponry.
Meet Spokes, Bike Carmel's mascot.
Experience the new exhibit—Major Taylor: Fastest Cyclist in the World.
Explore the galleries to find STEAM activities.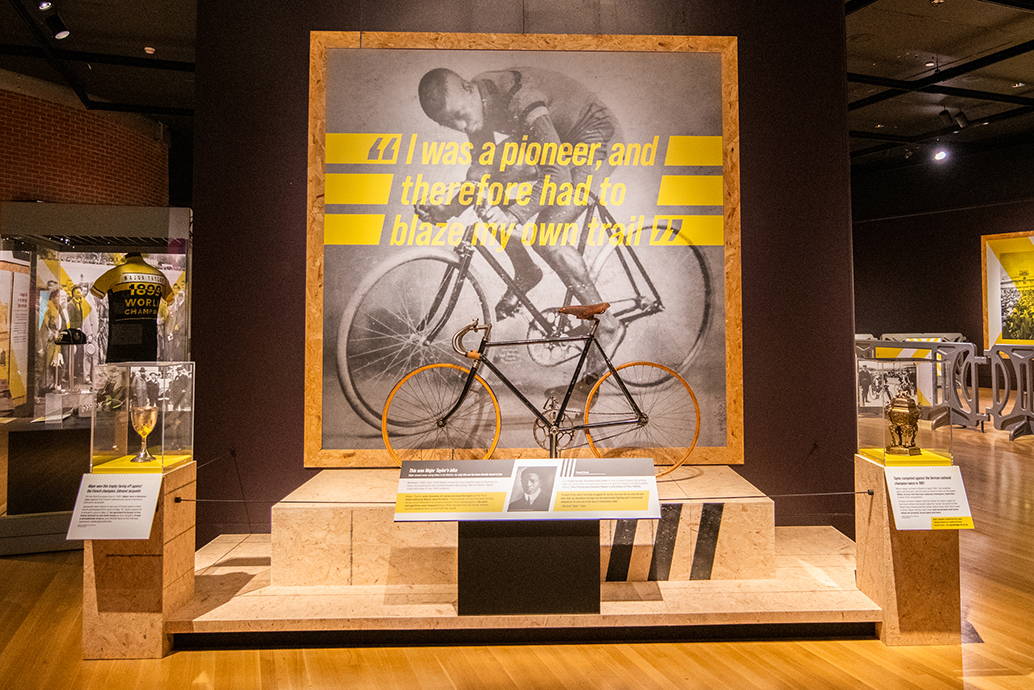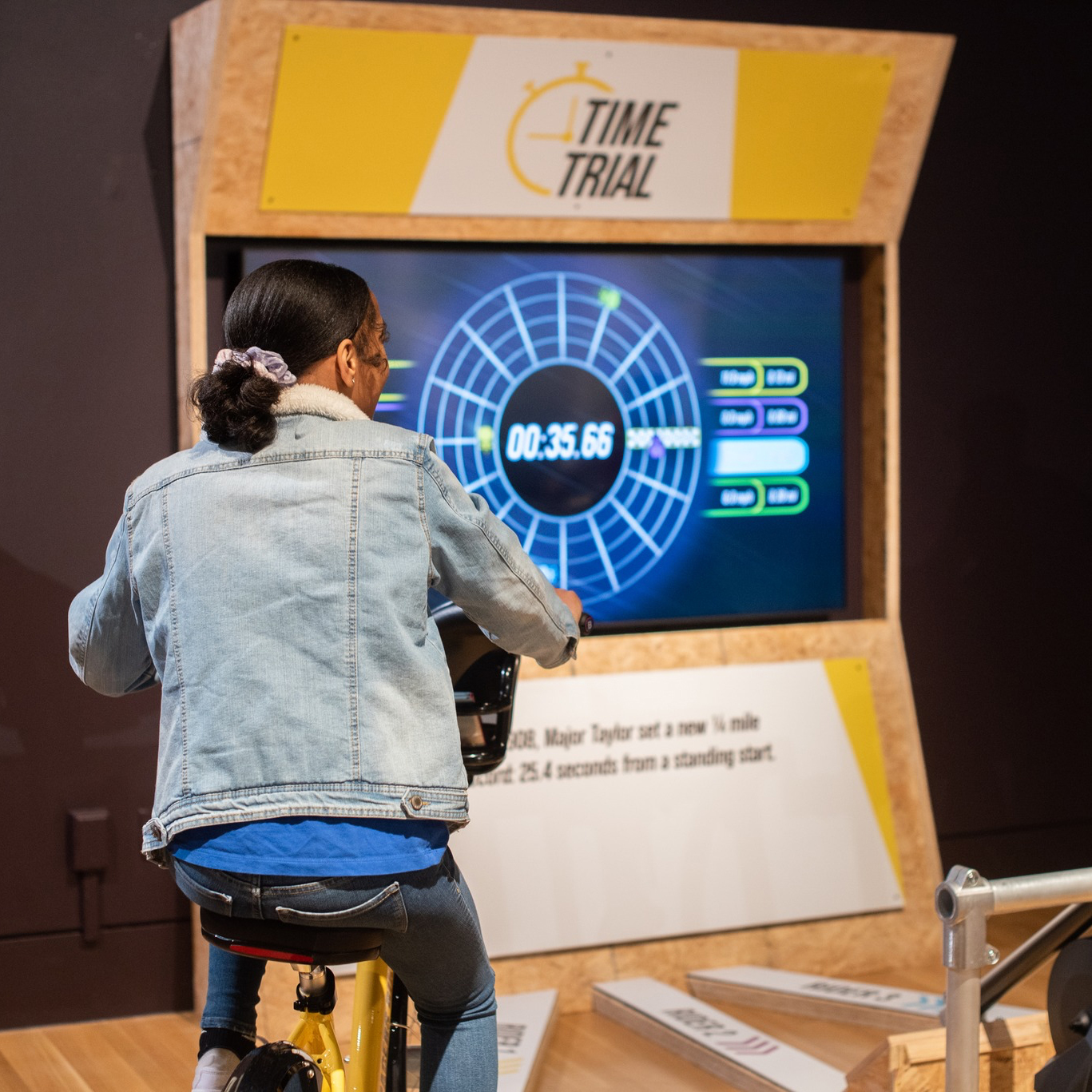 The Day's Schedule
10am-2pm: Hear stories of local bike riders, from transient community members to career athletes during the Spectrum of Cyclists and Jazz Ensemble.
10am-2pm: Get a free bike helmet (and decorate it!) and safety check at the Emergency Medicine/Pediatrics, IU School of Medicine Bike Helmet Safety Station.
10am-2pm: Ride a bike through an obstacle course to test your riding skills inside the Great Hall with Momentum Indy or outside on the Canal Walk with Indianapolis Cultural Trail, Inc.
11am: Enjoy a special performance, In the Wind: Stories, Songs, and Images in Tribute to Major Taylor, by Asante Art Institute's Prep4Life Program.
11am & 2pm:Learn more about Major Taylor's life through the lens of Curator of Social History Kisha Tandy.
1-3pm: Meet Indiana State Museum Chief Curator and Research Officer Susannah Koerber to learn about artifacts from the museum's Lincoln Financial Foundation Collection related to Emancipation.
1:30pm: Be a part of the conversation in our program series Courageous Conversations: Trailblazing Riders in Indy to learn about bike inequity in our community.
3:30pm: Enjoy a traditional African dance and drumming performance by Epiphany Dance Collective.