School Programs
Whether it's at the museum, in your classroom or virtual, we offer hands-on, exploratory and interactive programs on a variety of topics that provide your students a fun way to learn about Indiana's art, history and STEM connections. All programs fulfill select Indiana Academic Standards. Scroll below to find the program offerings for your grade category, or download this information in our PreK-12 Education Program Guide. Programs are offered both in the museum as an add-on to your field trip, or we can travel to your school. To add a school workshop to your field trip or to bring it to your school organization, contact our Program and Schedule Manager Krystle Mangan.

Call
Call Program and Schedule Manager Krystle Mangan at 317.509.7679.

Email
Contact kmangan@indianamuseum.org for details.

Download Ed Guide
Download our Pre-K-12 Educator Guide today.
Thanks to our supporters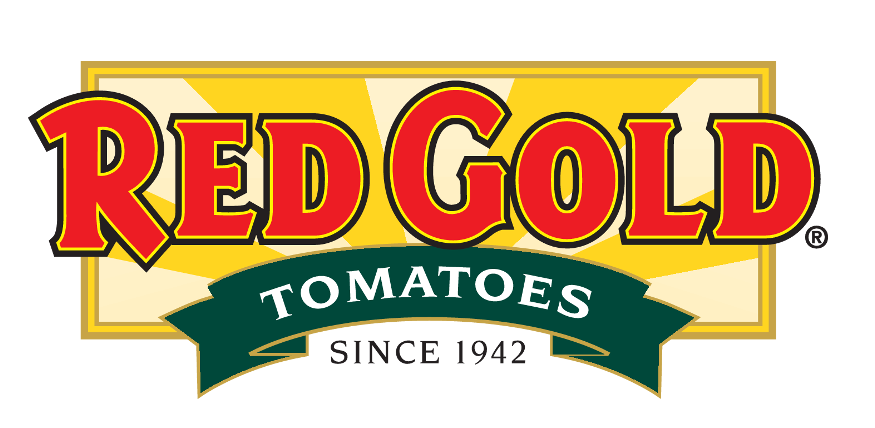 Explore in-person & outreach programs by grade level
Early Childhood Programs (ages 3-6)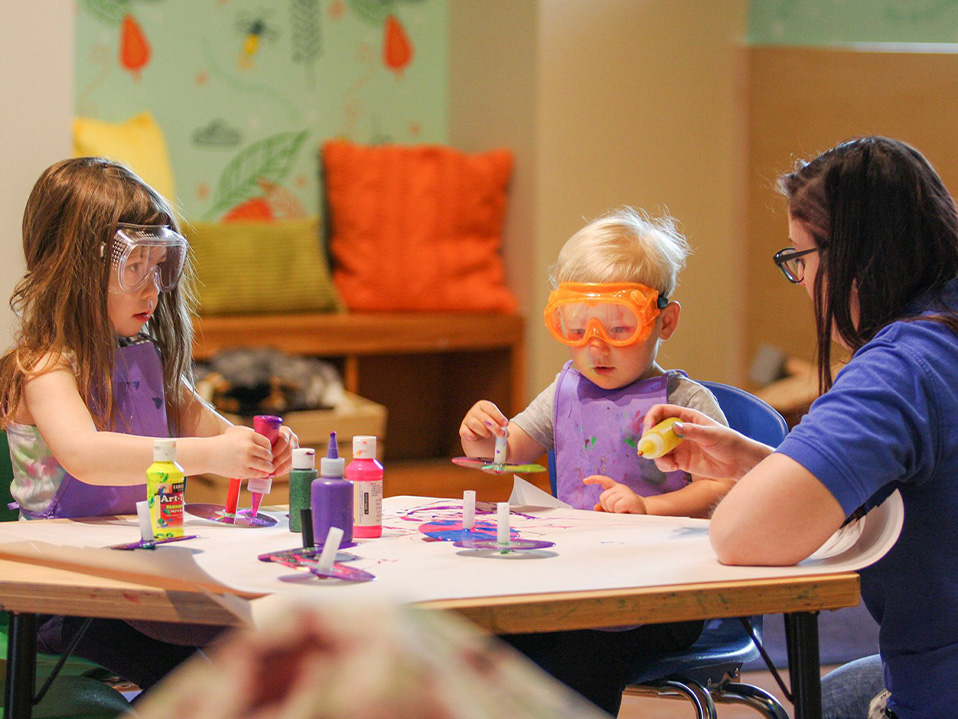 Preschool Journeys
Combining museum exhibit exploration time with a STEAM-based program in Firefly Landing, your students will take a journey through one of the museum's exhibits to explore and play. Our outreach program brings a piece of the exhibit to you! Young ones will be inspired by interactive story time and engage in hands-on STEAM exploration and creation. See Program Details above for more specifics.
Artful Play
Students will be inspired by artwork by Hoosier artists and will be able to create their own masterpieces. Through an interactive story time, hands-on STEAM-based stations and a collaborative project, your students will be transformed into artists!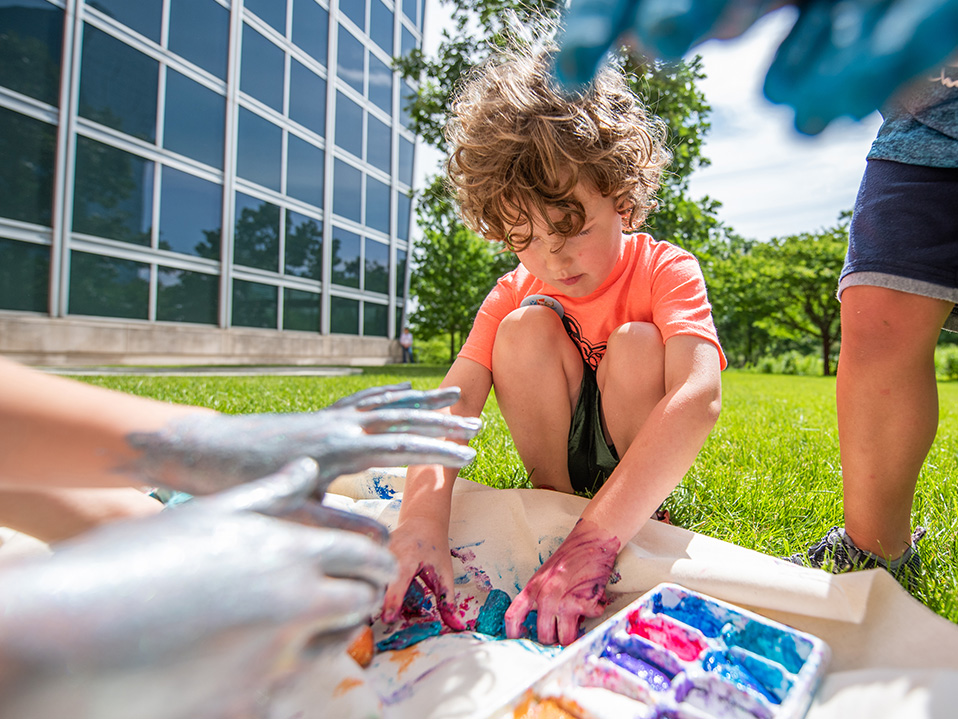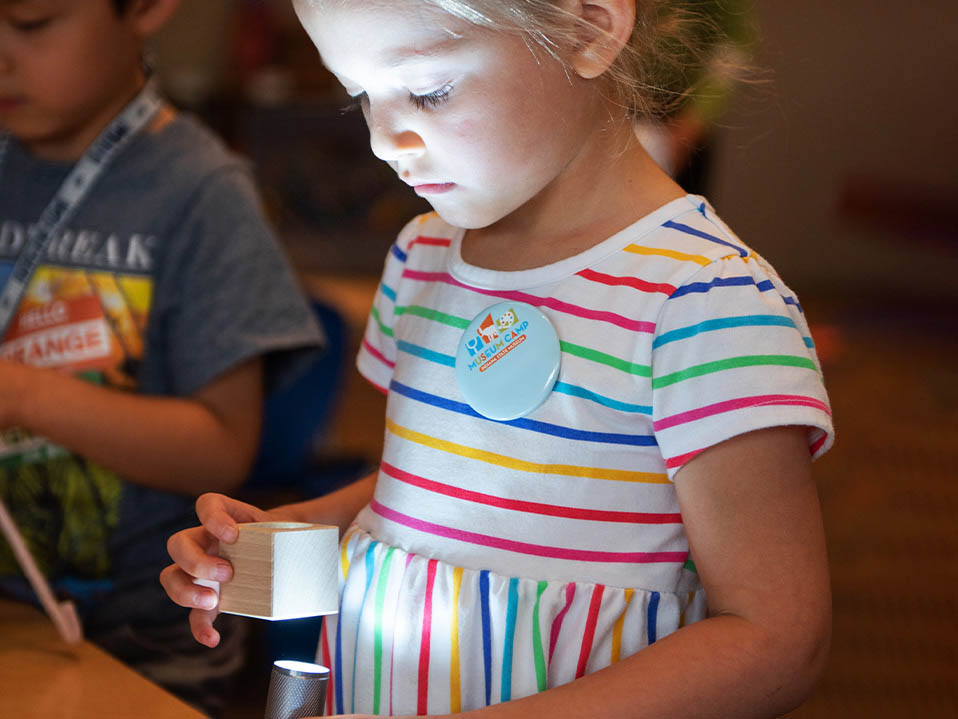 Be an Engineer
Students will be inspired by real inventions and interactive spaces as they engage with the engineering design process. Through hands-on STEAM based projects, your students will become engineers as they learn to sketch, create, test and collaborate.
Ice Age Animals
Step back in time with the help of Frozen Reign to see what life was like during the Ice Age in Indiana. Students will be introduced to many Ice Age animals and explore this interactive space. Next, students will be able to participate in hands-on experiments and STEAM-based projects.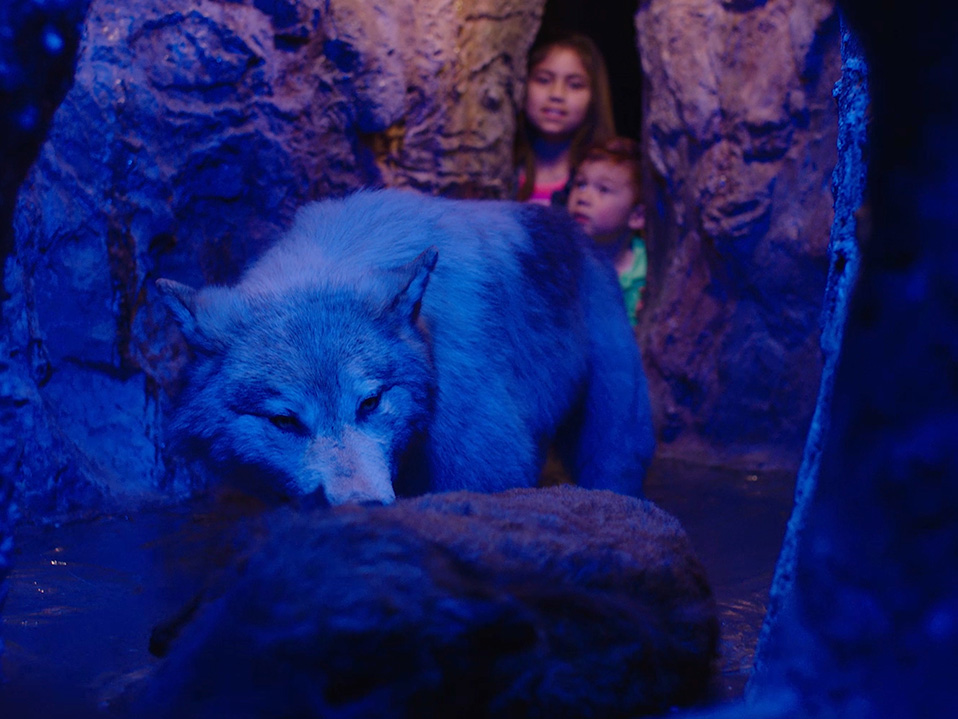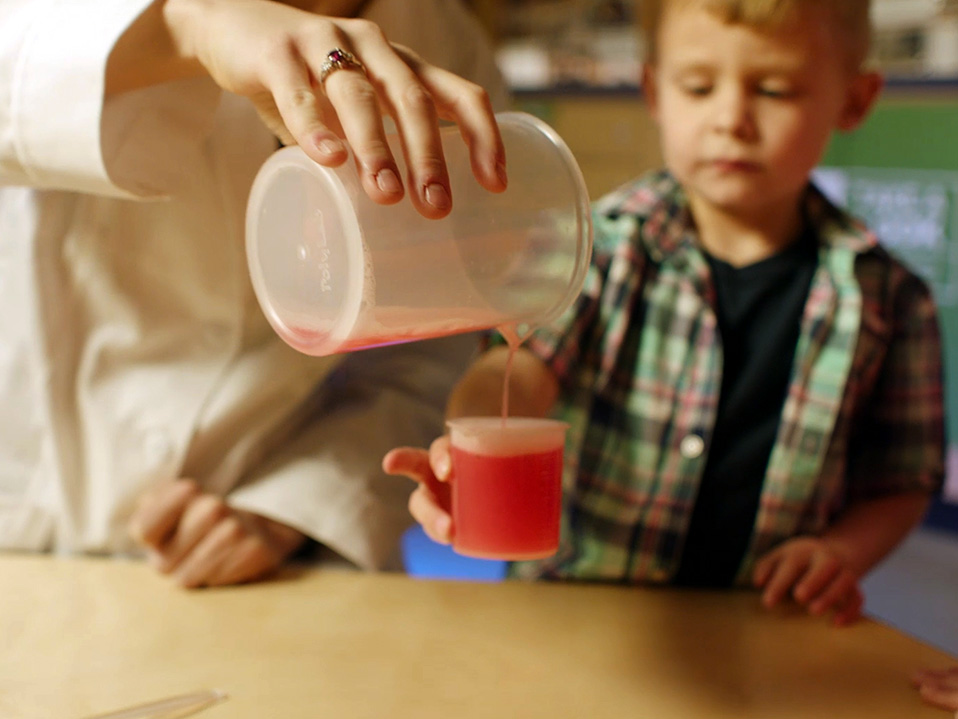 Nature Explorers
Explore the basics of paleontology, archeology and biology with a visit to the R.B. Annis Naturalist's Lab. In this space, students will observe real artifacts and objects and work with a digital microscope called the Micro-Eye. Next, they will have a chance to become the expert and participate in hands-on activities inspired by nature.
Grades K-2 Programs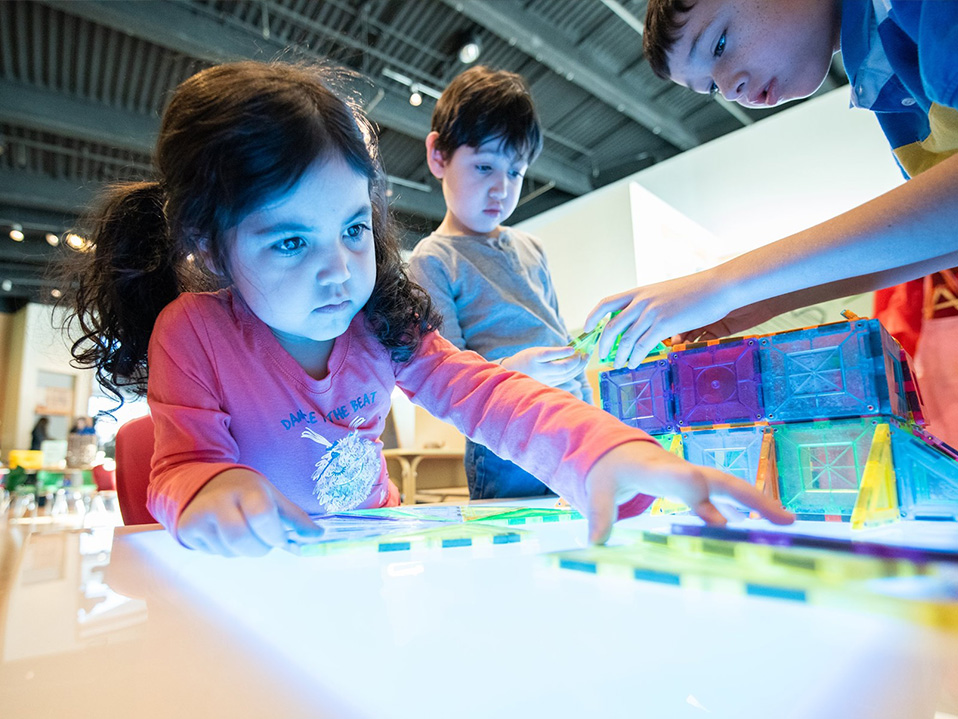 Engineering Explorations
Explore how objects move as students engineer a solution to help our museum paleontologists at the dig site. Students will use the design process to brainstorm solutions, build prototypes and test their creation just like real Indiana engineers.
Ice Age Survival
What adaptations helped animals survive during the Ice Age? Do we see these adaptations in present day animals? Students will investigate and discuss what adaptations future animals will have based on our changing environment.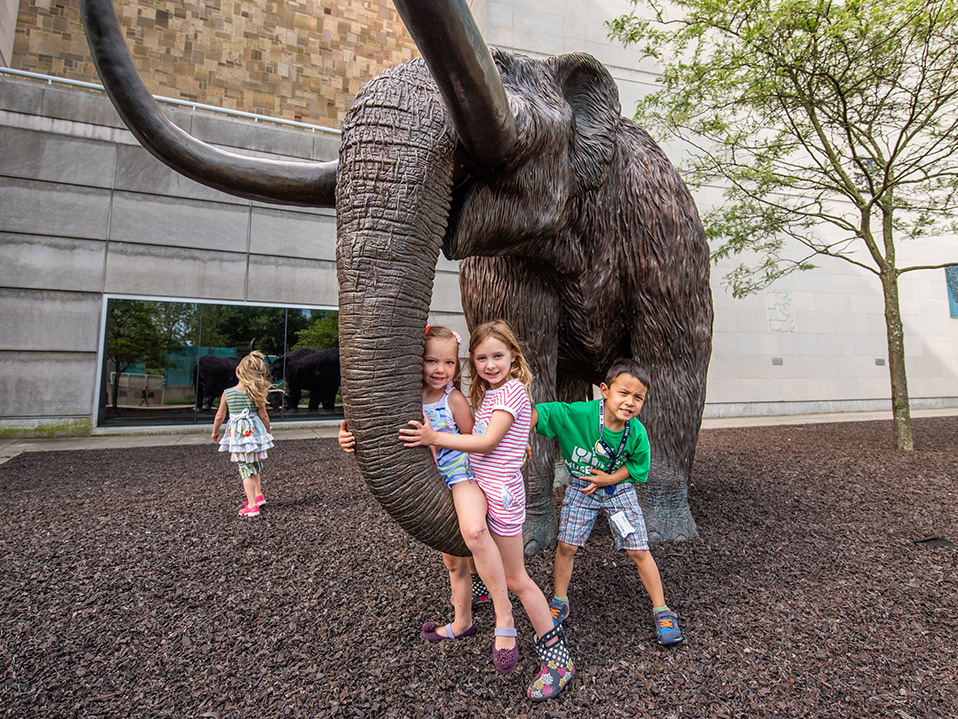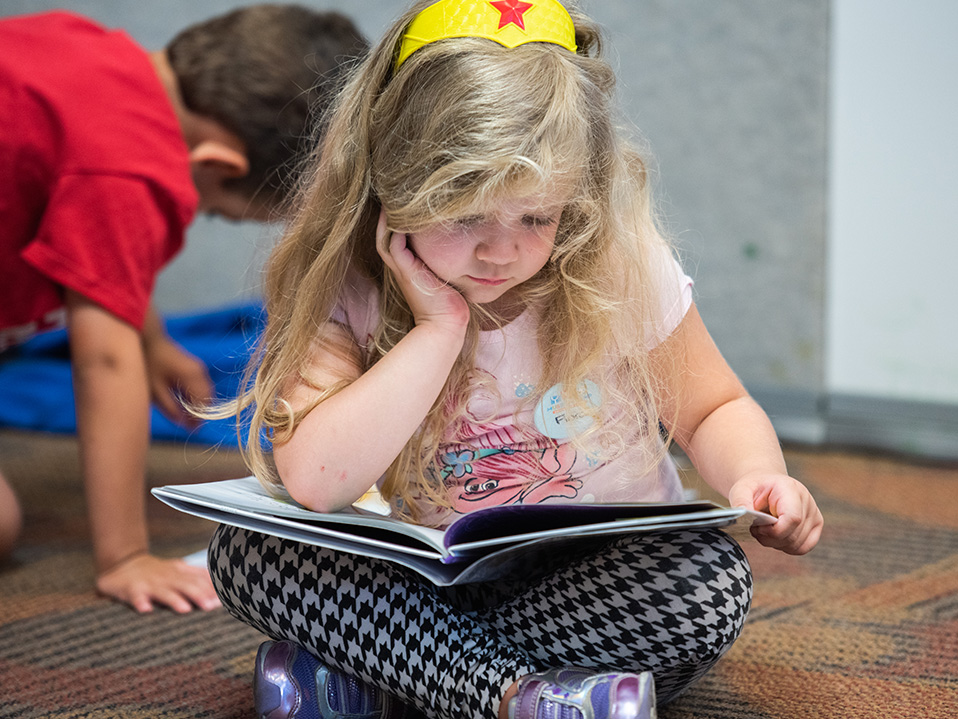 Indiana Innovators
Students will explore how creations from Indiana innovators sparked ingenuity and even improvements of their inventions. Students will challenge themselves and see if they can improve an object they use every week.
Grades 3-5 Programs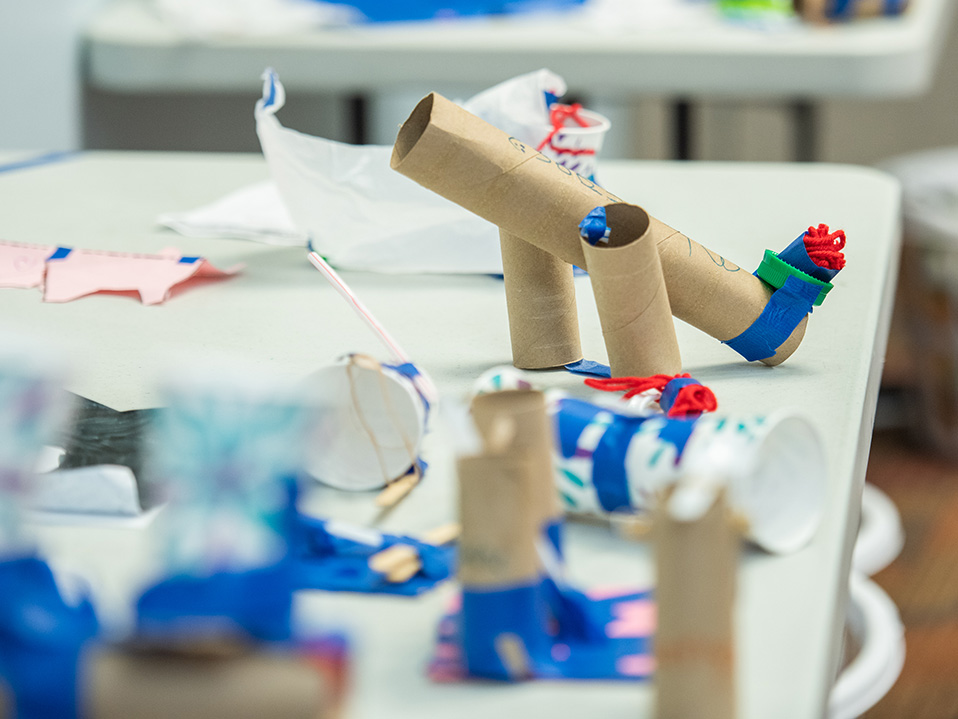 Engineering Design
Explore how objects are affected by forces and energy as students engineer devices to launch objects. Students will use the design process to brainstorm solutions, build prototypes and test their creation just like real Indiana engineers.
Fossil Dig Discovery
Discover first-hand how paleontologists search and uncover Ice Age fossils with our fossil dig. Students will also investigate what can be learned about an extinct animal when there are only fossils left behind.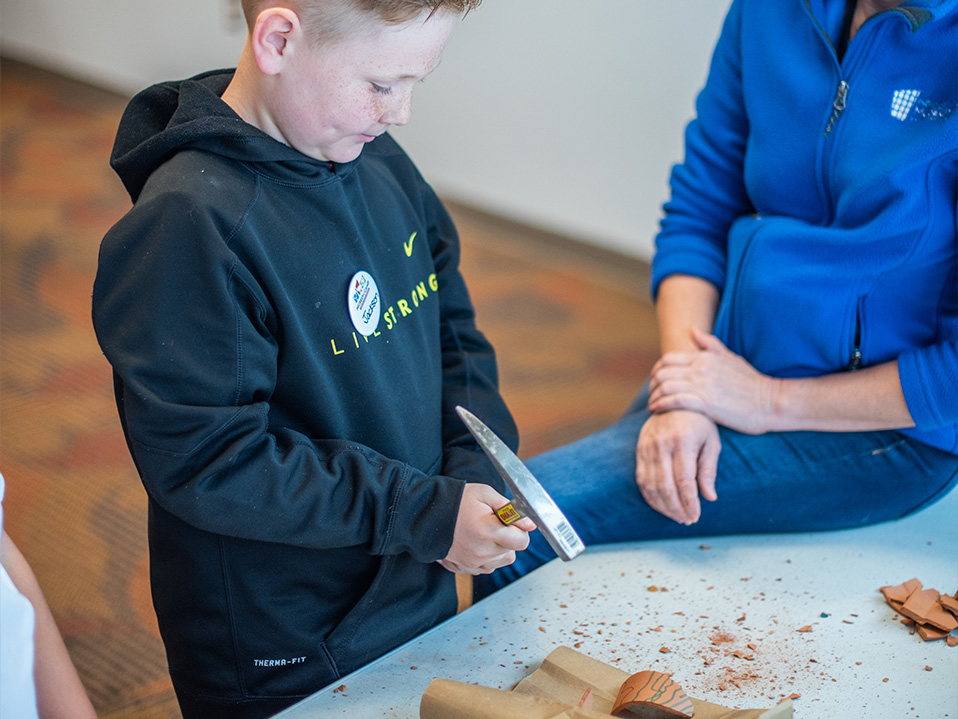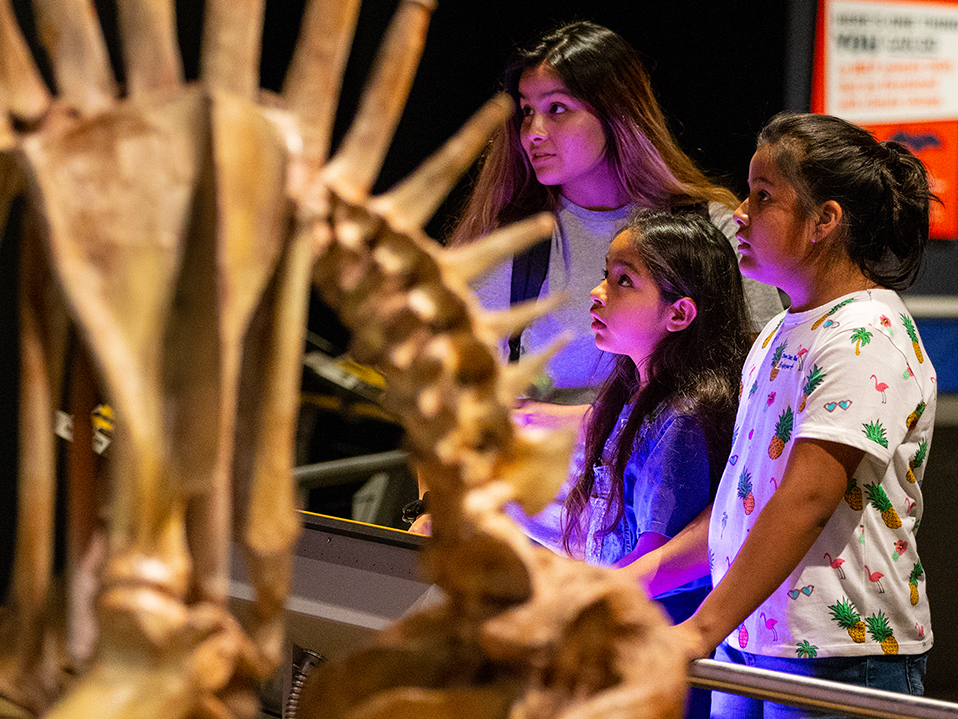 Fossil Formations
How does a living creature become a fossil? Why doesn't everything become a fossil? What clues do fossils leave behind? Students will investigate these questions as they explore the process from living creature to its discovery as a fossil.
Pioneering Innovations
Pioneers used simple machines and engineering to create a new life in Indiana. Students will explore how simple machines and innovations made their life easier then and will design and build their own compound machine.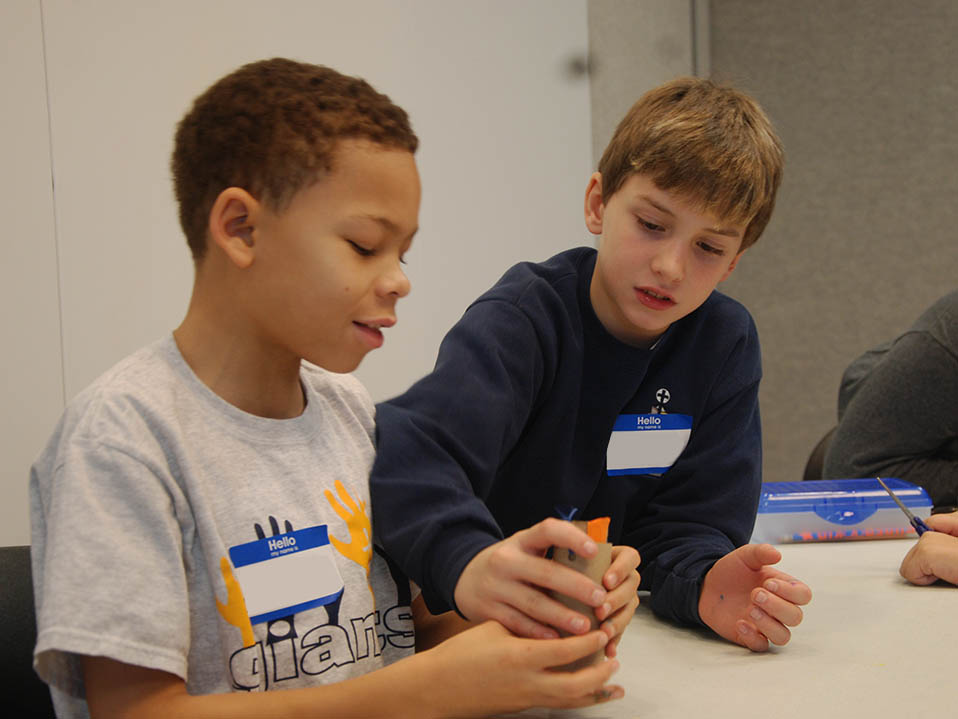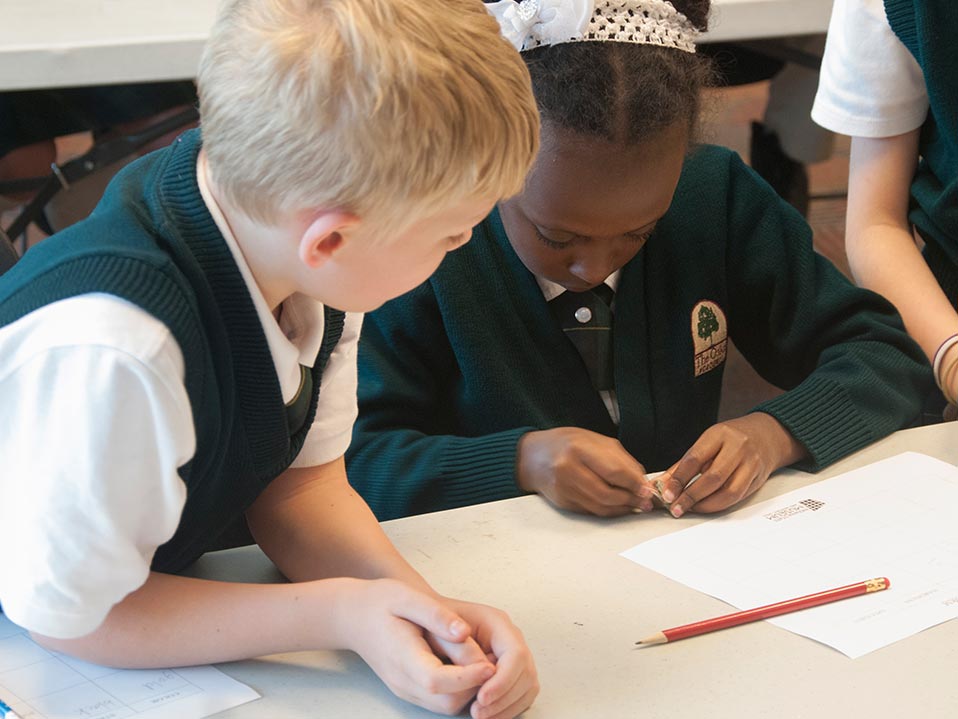 Rocks and Minerals
Indiana is home to a wide variety of rocks and minerals. How did they end up here? How do we use rocks and minerals every day in small and big ways? Students will explore the rock cycle and investigate rocks and minerals through hands-on activities.
Grades 6-8 Programs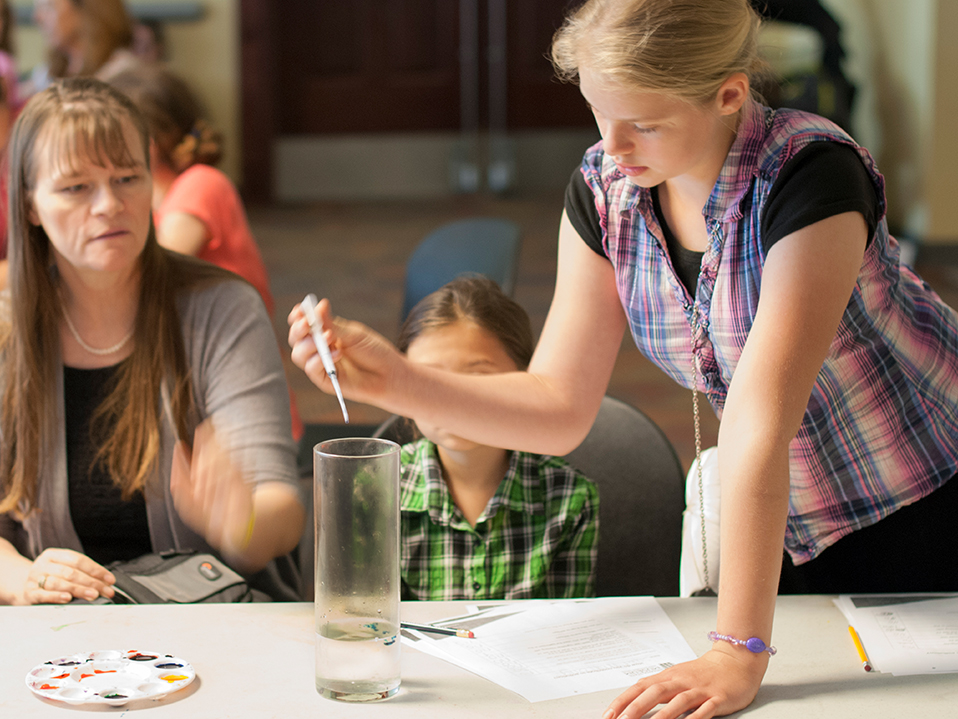 Energy Conservation
What energy is needed at school and home? Students will explore how we use the Earth's resources, both renewable and non-renewable, to provide the energy we need to learn, explore and live.
Engineering Solutions
Explore Newton's Laws of Motion as students engineer a solution in protecting fragile fossils as they are transported back to the museum. Students will use the design process to brainstorm solutions, build prototypes and test their creations. Then, reflect on their process just like real engineers do.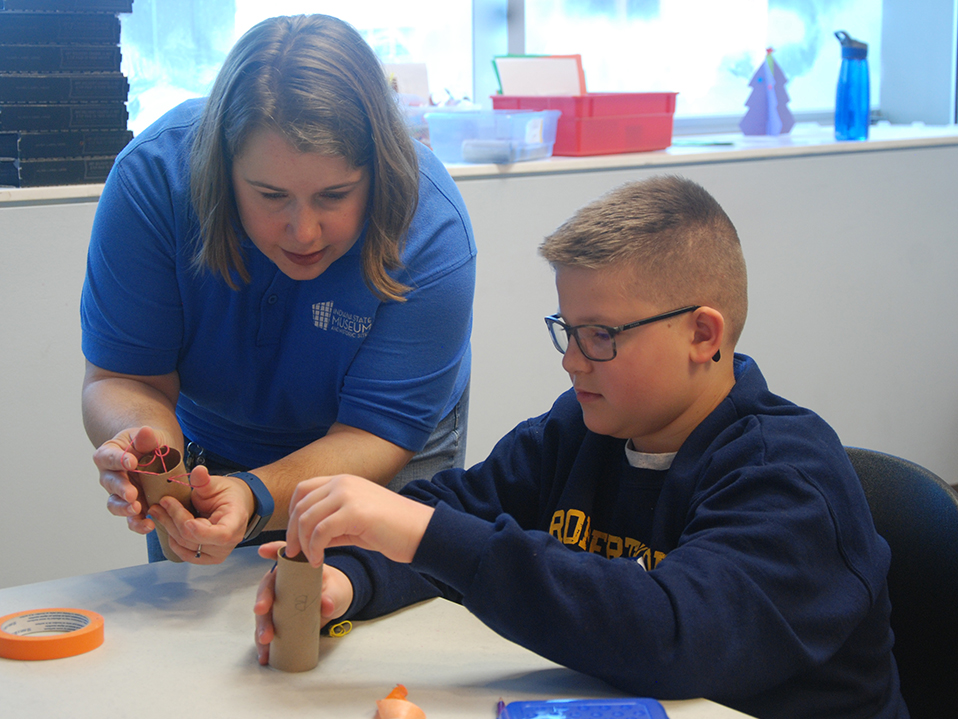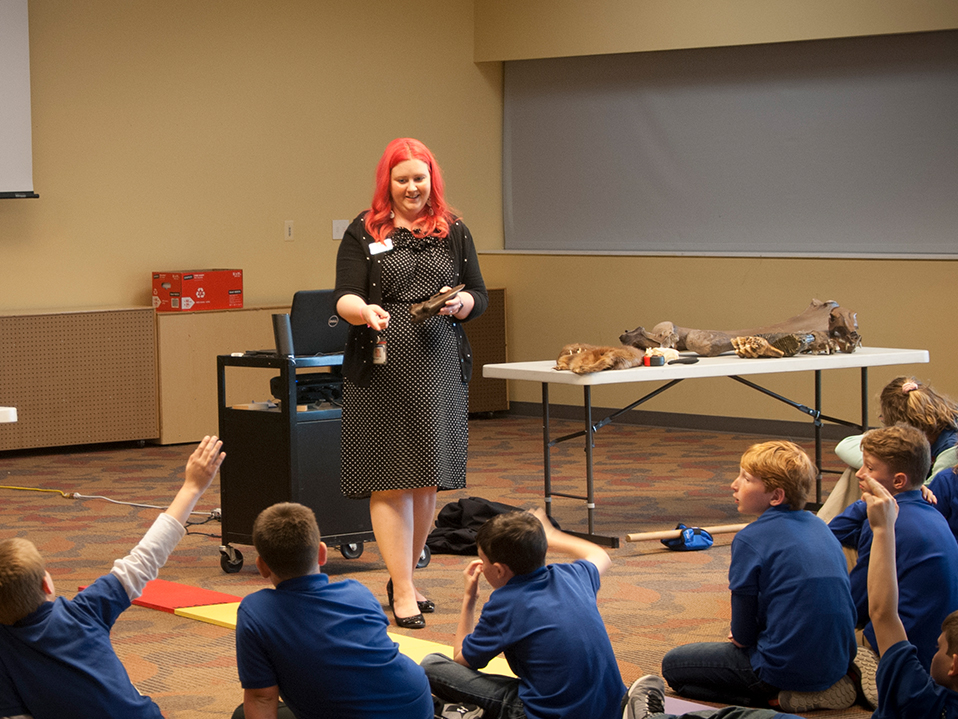 Voices from the Past
How can we learn from past civilizations? How do archaeologists piece together the puzzle of how they lived? How can the past shape our future? Students will explore stories uncovered through the archaeological process and consider what future archaeologists will discover about our lives.
Grades 6-12 Program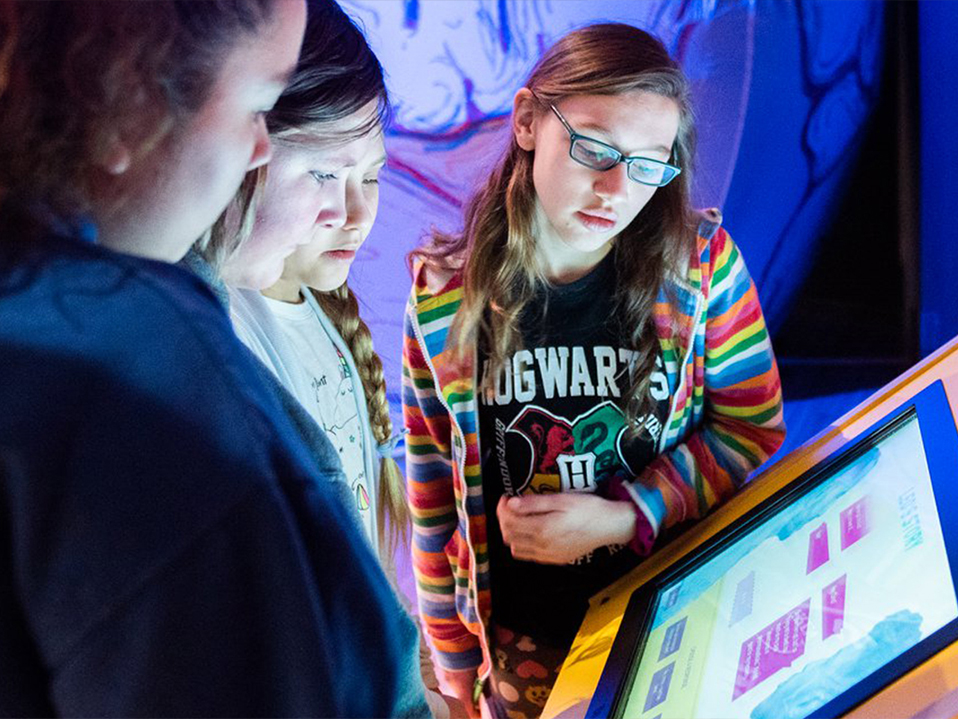 Brain Chemistry
How do neurons communicate and what happens when a message doesn't get through? Explore this process through hands-on activities that will get your students thinking, talking and moving.