Paintings of the who's who
In the 1970s and early '80s, Carole Wantz painted the who's who of Columbus, Indiana, society. It was said that you had arrived when Wantz painted your family or you had one of her works in your home or office. Come see for yourself what excited the people of Columbus.
Her artwork can be found on the Thomas A. King Bridge Gallery. This experience is included with the purchase of museum admission.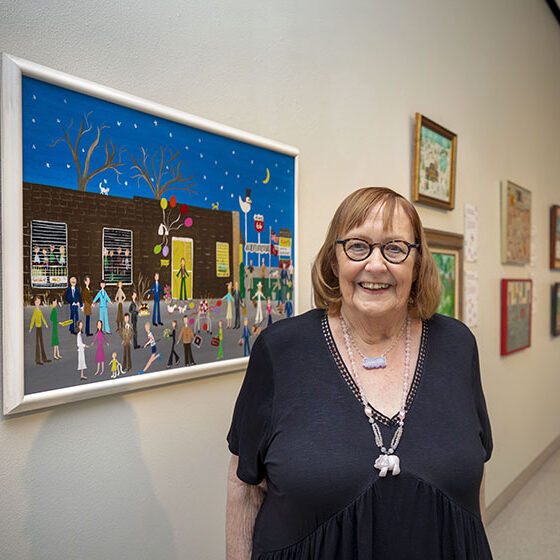 Carole Wantz was commissioned by Columbus corporations and individuals to paint unique family portraits based on moments or settings associated with the individuals. Paintings of individuals who enjoyed sailing would feature a sailing vignette. If they attended or hosted an important social event, that would be incorporated into the painting. From approximately 1975 to 1985, Wantz completed about 150 paintings depicting life in Columbus. This exhibit will feature 30 of them.
Wantz is now 80, living in St. Louis, and getting renewed interest (and new commissions) from people in Columbus. This is her first museum exhibition. In a phone interview, she shared some stories.
Read more
"Wantz's paintings are primitive, in the genre of Grandma Moses," said Mark Ruschman, the Indiana State Museum and Historic Sites' senior curator of art and history. "They're charming pieces that represent a very specific place in the world of fine art."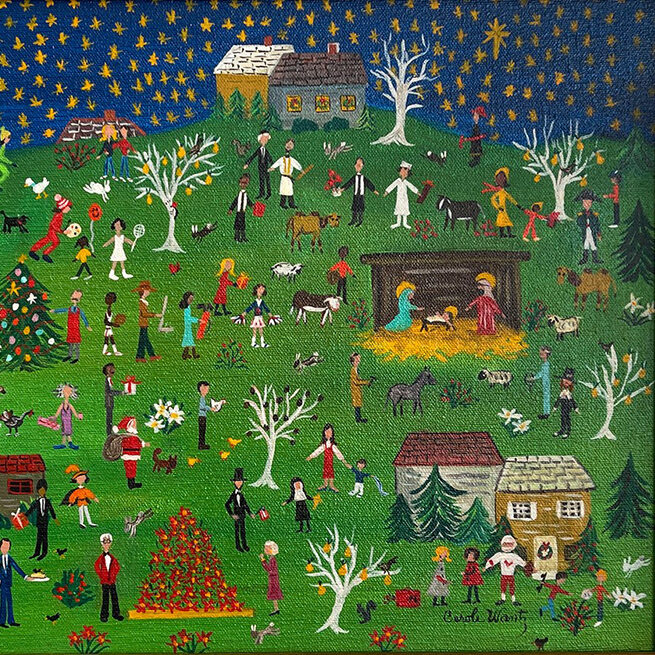 "I'm just humbled," said Wantz, who's now 80 and lives in St. Louis. "Someone asked me last week what my greatest achievement was. First, it's my children. But it's people. I have such a passion for people. When somebody is telling you their life story and they're telling you what is important to them, it's a very powerful feeling. To see all these paintings coming together is amazing to me."
Images Courtesy of Landmark Columbus and Hadley Fruits.
The exhibit is curated by Richard McCoy, director of Landmark Columbus Foundation, whose mission is to care for, celebrate and advance the cultural heritage of Columbus, Indiana.