Welcome to the Indiana State Museum and Historic Sites. Here, you'll experience the power of storytelling using people, places and things in ways that will inspire the imagination — with something for every age and interest.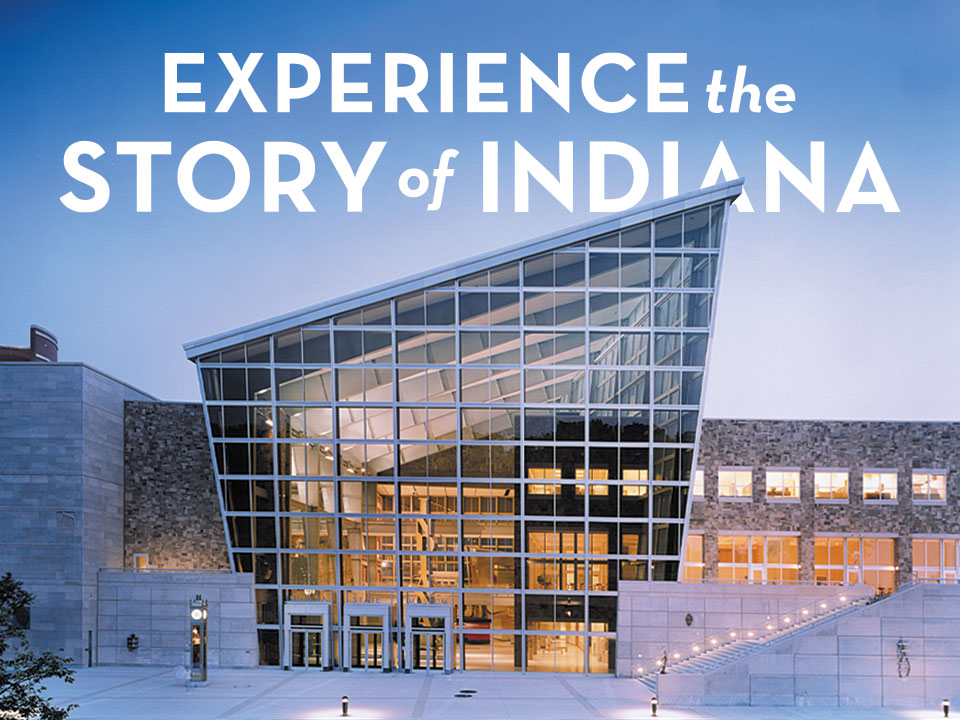 With 12 one-of-a-kind destinations across the state, you can go ANYwhere and do ANYthing! Marvel at Greek Revival architecture? It's here. March with Ice Age giants? Our mammoth collection of pre-historic skeletons will transport you to another place in time. Dig deeper into stories of social justice? Powerful exhibits cut to the heart of the matter, and play out in places that will dare you to think differently about the world around you. It all starts with a trip to one of the museum's 12 unique locations. Where you go from there, well, that's up to you.

THE ART OF STORYTELLING
Like art, history, science or culture? Here, we're using our priceless collection (everything from mastodon bones to Lincoln artifacts) and 12 statewide destinations to share inter-connected stories about the world around us, preserve our state's rich history, and create meaningful social interactions through integrated learning experiences.
How do we do that?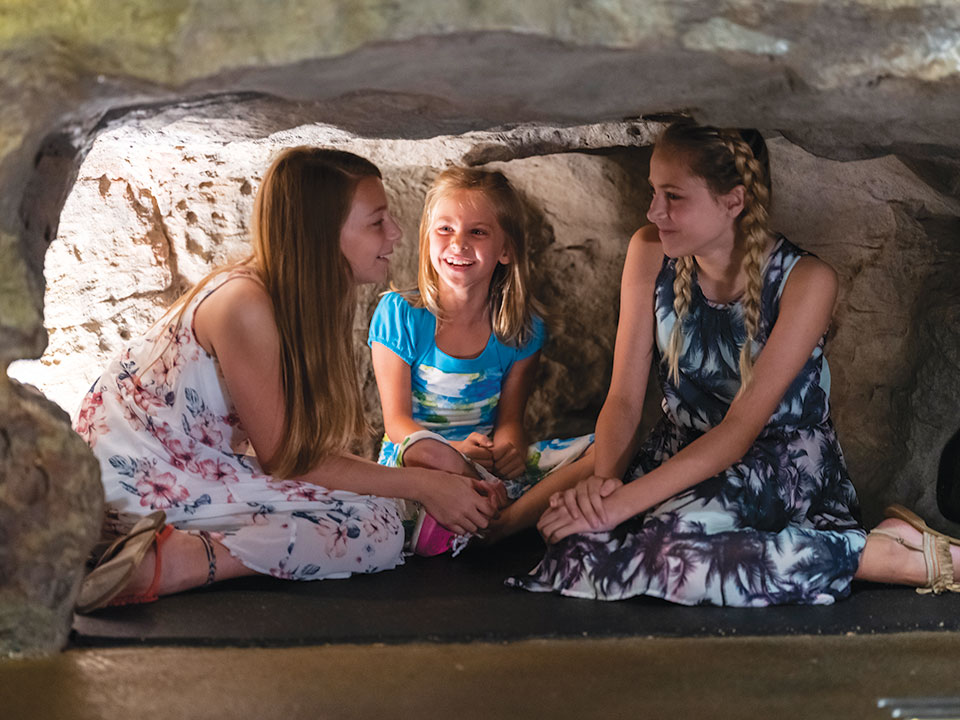 Our team creates experiences and exhibits designed to engage audiences of all ages and interests by doing more than just presenting you with stories and artifacts. They put those stories and artifacts into context. Not only can our staff tell you everything about an object — its age, make-up and historical impact — but they also make sure to share more about the time period it's from, its cultural significance and why it's worthy of being part of our permanent collection.
The key to delivering that kind of experience comes down to three foundational elements we incorporate into everything we do: artifacts, interaction and relevancy. Those three components get rolled together to share powerful stories (from a variety of perspectives) that pique curiosity, and open new doors to understanding.
That's the heart and soul of our brand.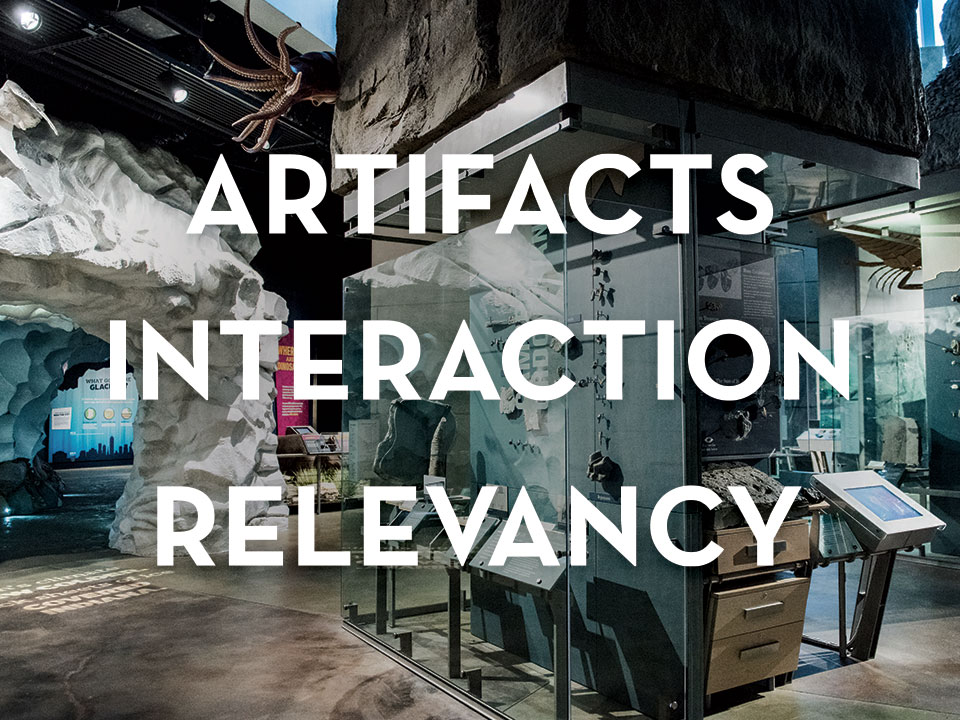 MAKING CONNECTIONS ACROSS THE STATE
Once you start to explore our museum network, you'll soon discover how our downtown Indianapolis museum and 11 historic sites are connected through captivating storytelling threads based on topical themes and issues. For example, if you find something compelling in one of our special exhibits, you can often follow the thread of that story to indoor and outdoor experiences at one of our 11 statewide historic sites, and to galleries and special programming inside our downtown Indianapolis museum. The point is, you'll experience the power of a cohesive museum network at work — all across the state.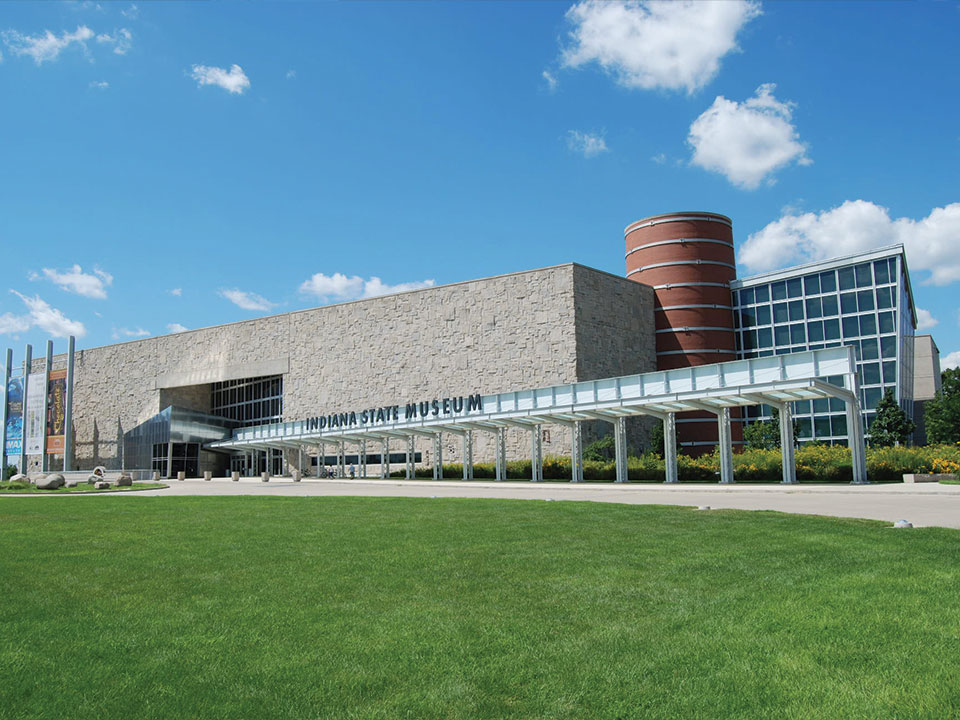 INDIANAPOLIS AND BEYOND
Located in White River State Park in downtown Indianapolis, the Indiana State Museum is a work of art itself. Built from Indiana limestone and sandstone, the museum's exterior walls include sculptures representing each of Indiana's 92 counties. Inside, the museum has three floors of galleries and special exhibits that explore Indiana art, science and culture from the state's past, present and future.
Beyond our downtown Indianapolis museum, we have 11 more road-trip worthy historic sites. The power behind these unique destinations is that they are place-based — they put you in a specific place in time. But the real transformative potential of these unique experiences is revealed in the story of why we're sharing these sites with you. Each one has a story to tell about the world we live in today! The lessons we learn from these special places and people — stories of perseverance, resilience, curiosity and determination — become catalysts for personal growth and success.
Now that's historic!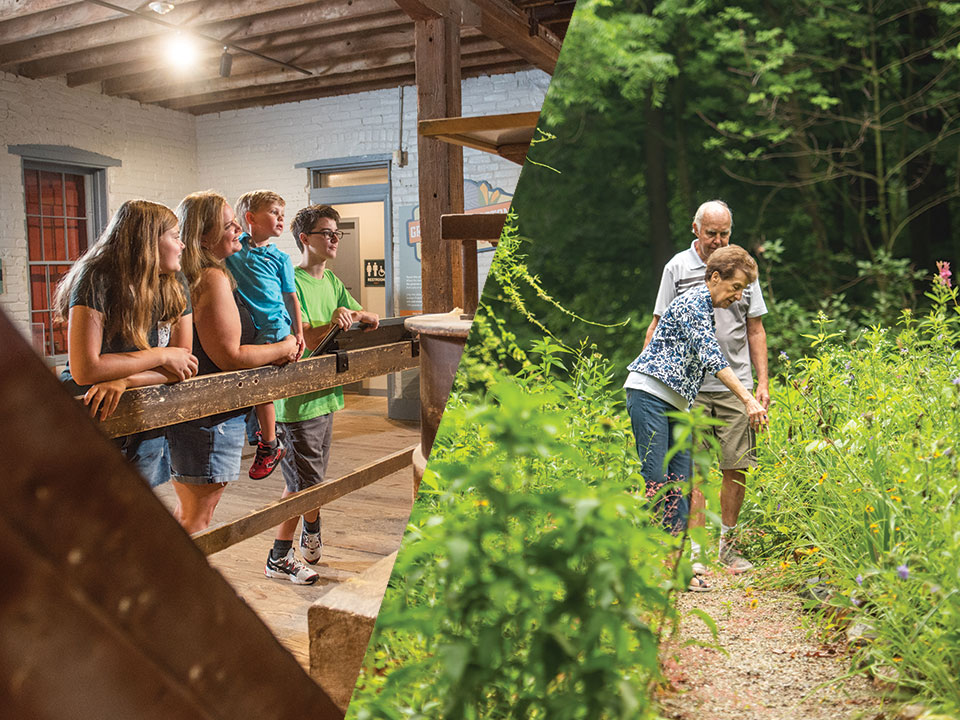 Our Mission
To serve as a catalyst for informal lifelong learning that connects the stories of real people, places and things.
Our Vision
Be the leader in informal lifelong learning that is recognized, sought-after and celebrated regionally, nationally and globally.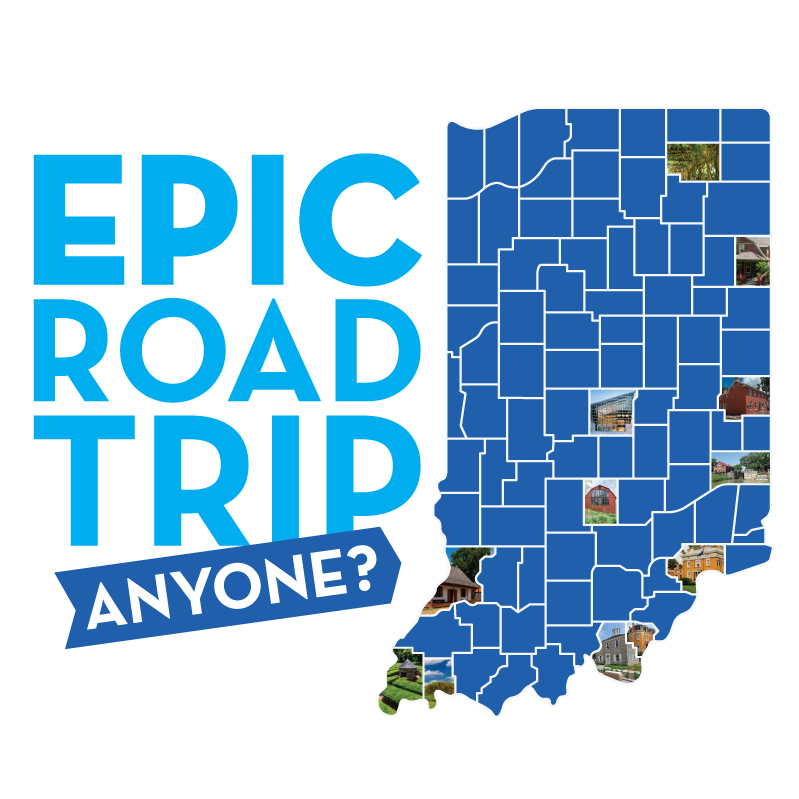 About Our Historic Sites
From a 19th-century utopian community on the banks of the Ohio River to the scenic lakeside cabin of one of Indiana's most beloved authors, the perfect day trip is just a hop, skip and jump away. Learn more about our 11 historic sites.
AMERICAN ALLIANCE OF MUSEUMS
The Indiana State Museum, Angel Mounds State Historic Site, Lanier Mansion State Historic Site, T.C. Steele State Historic Site, Levi and Catharine Coffin State Historic Site, Culbertson Mansion State Historic Site and Limberlost State Historic Site are accredited by the American Alliance of Museums, whose mission is to champion museums and nurture excellence in partnership with its members and allies. The Indiana State Museum and Historic Sites is a registered 501(c)(3) nonprofit organization, supported through philanthropic contributions from individuals, corporations and grant funders to the ISMHS Foundation.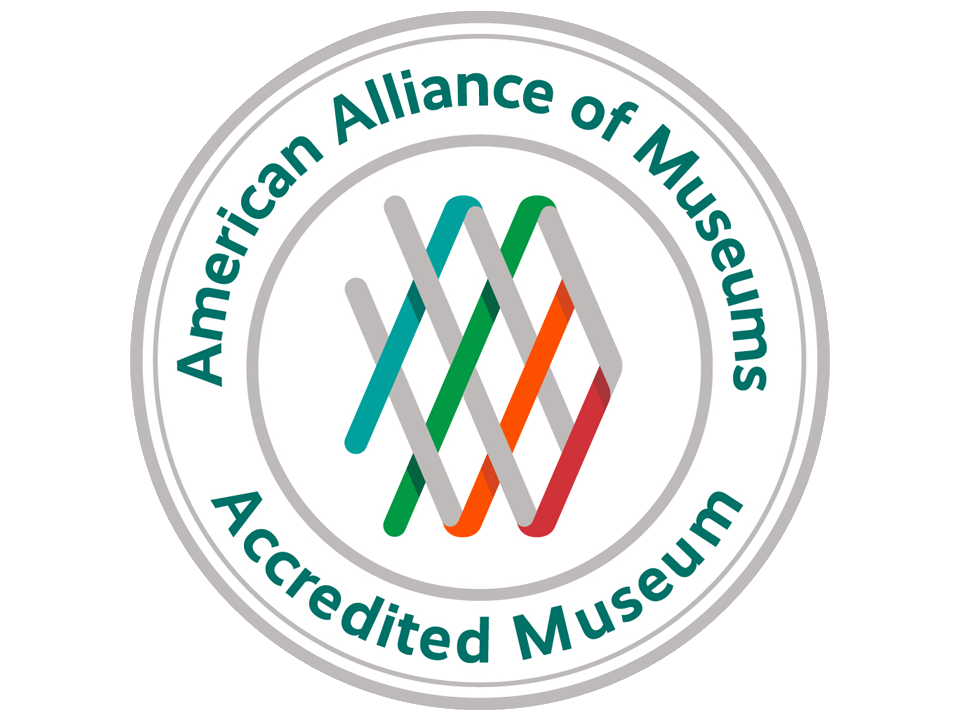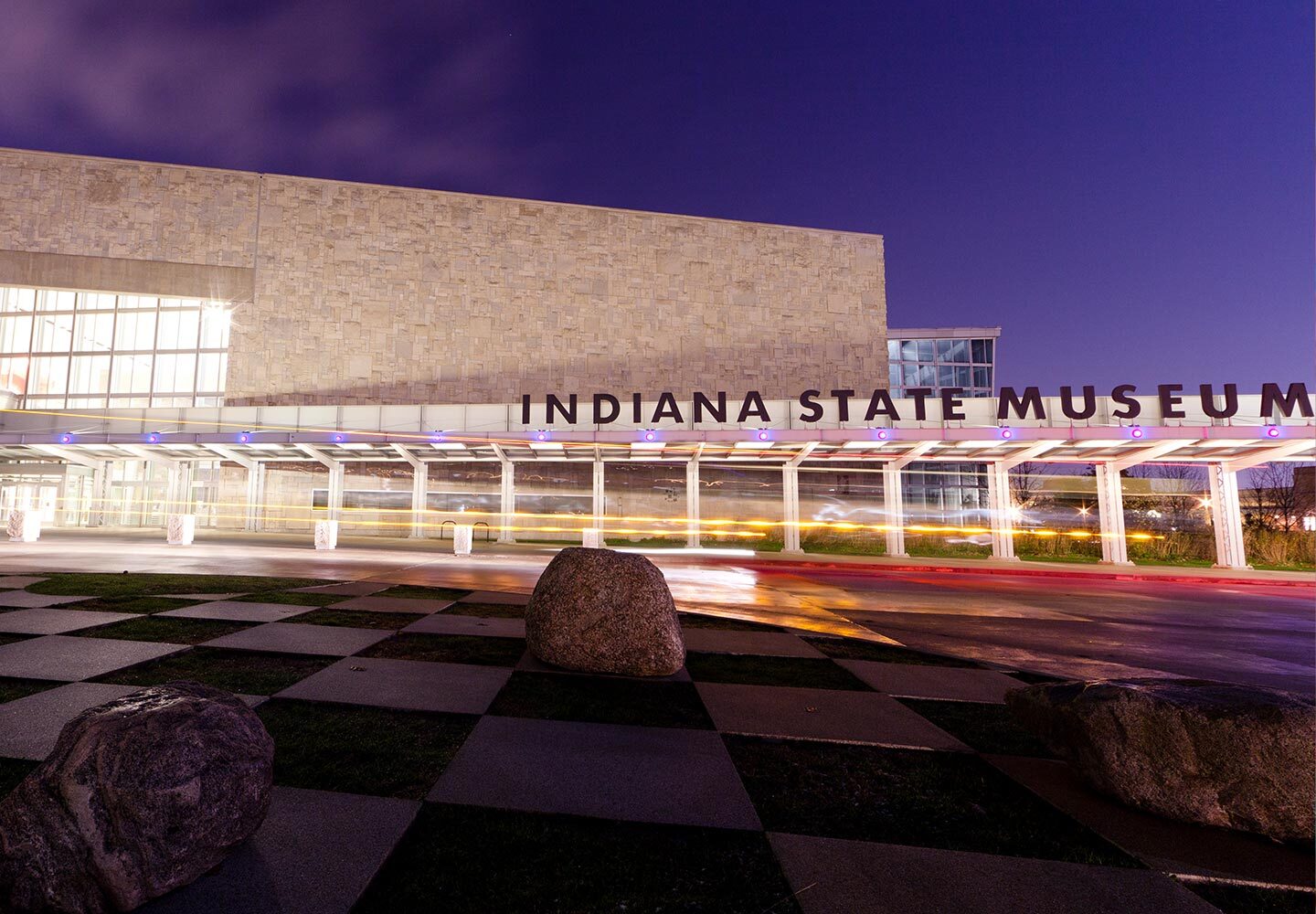 OUR BOARD IS MAKING A DIFFERENCE
The Indiana State Museum is privileged to have an incredible board of directors who believe in the power of museums. This passionate group of professionals is committed to our mission and dedicated to making our vision a reality. See the board of directors' meeting schedule and audited financials here.

A deeper dive into the history of the Indiana State Museum
The original collection of the Indiana State Museum dates back to the Civil War, when in 1862 State Librarian R. Deloss Brown began collecting minerals and other curiosities in a cabinet.
A Museum 150+ Years in the Making