WHERE STATEHOOD BEGAN
Indiana's transformation from a territorial outpost to a functioning modern state was a deeply dramatic and fascinating time in our nation's history. Here, you can explore Corydon's colorful beginnings where Hoosier statesmen carefully built the foundations for the state we know today.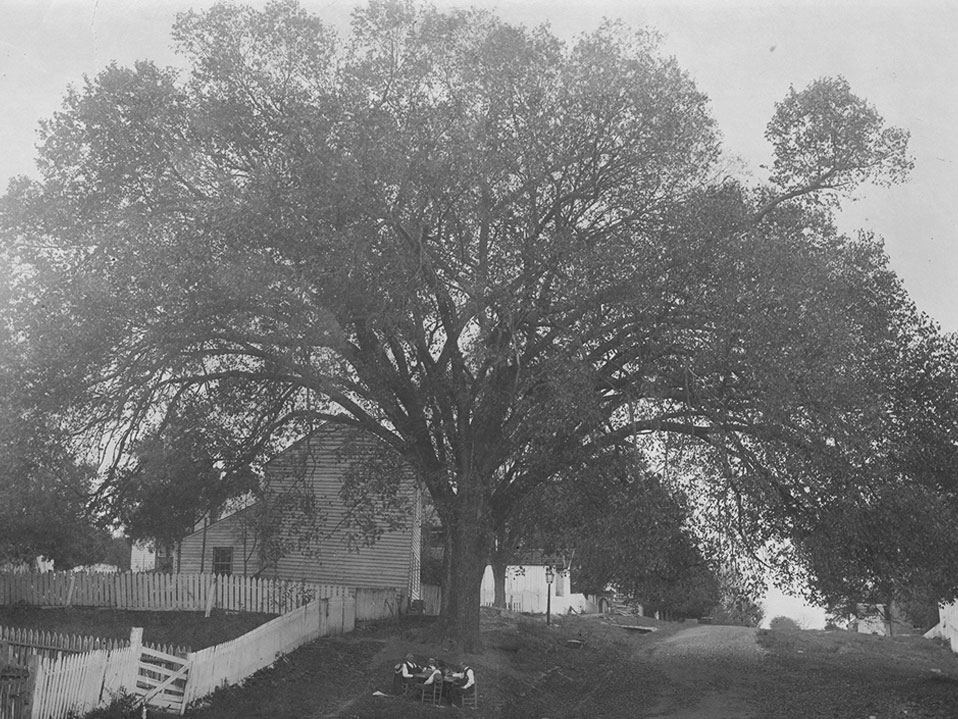 In June of 1816, 43 delegates met in Corydon to draft the first state constitution. Much of their work was done under the shade of a large elm tree. The trunk of the tree, now known as "Constitution Elm," is still standing. The first state election was on Aug. 5, 1816, in which Jonathan Jennings was elected governor.
In November 1816, the first General Assembly of 29 representatives, 10 senators and the lieutenant governor met in the new capitol building. On Dec. 11, 1816, Indiana was formally admitted as the 19th state. Corydon remained the state capital until the government moved to Indianapolis in 1825.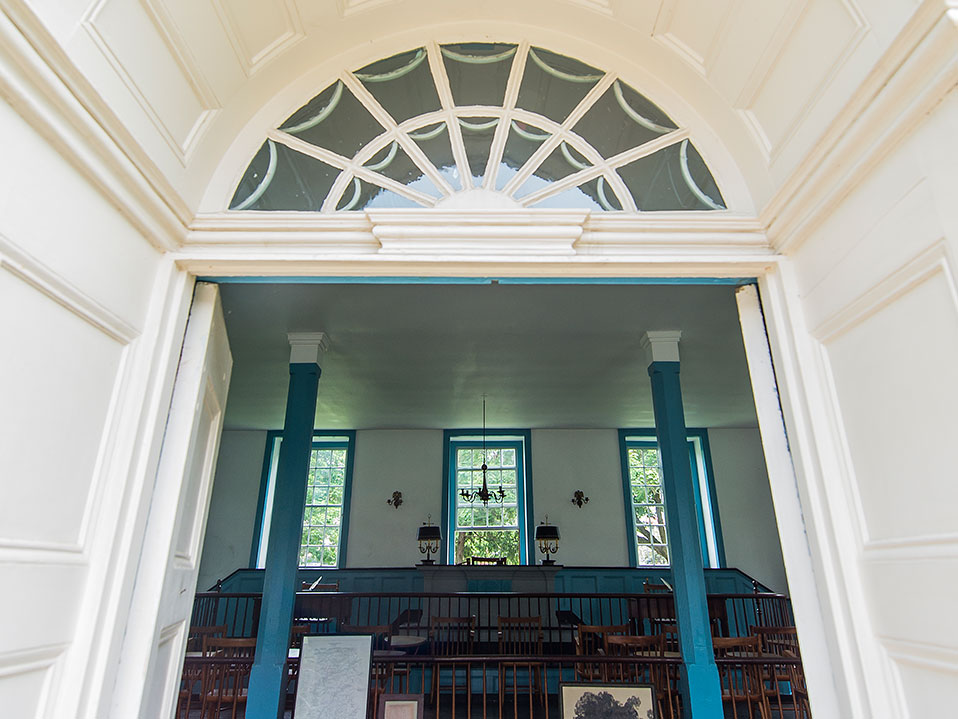 Children Under 3
Admission: Free
Youth (Ages 3 - 17)
Admission: $5
Adults (Ages 18 - 59)
Admission: $8
Seniors (Ages 60+)
Admission: $7
Purchase Tickets
If you wish to tour the site, please call to confirm guided tour availability before purchasing tickets online. Timed, indoor tours are available Wednesday through Sunday at 10 a.m., 12 p.m., 2 p.m. and 4 p.m.
Photography, videography or use of paranormal equipment of any kind is not permitted on tours.
Walk up tour tickets are subject to availability. Purchasing online or by calling the site is recommended to ensure tour registration especially when visiting on a free day or when schools are in session.
Purchase Tickets
Operating Hours
Wednesday: 10 a.m. – 5 p.m.
Thursday: 10 a.m. – 5 p.m.
Friday: 10 a.m. – 5 p.m.
Saturday: 10 a.m. – 5 p.m.
Sunday: 10 a.m. – 5 p.m.
Monday: Closed
Tuesday: Closed
Holidays
Easter – Closed
Memorial Day – Open for preregistered tours only
Labor Day – Open for preregistered tours only
Thanksgiving – Closed
Christmas Eve – Closed
Christmas Day – Closed
Free Days
Martin Luther King Jr. Day
Presidents' Day
Juneteenth Celebration (June 15)

History comes to life in Corydon
The Corydon Capitol State Historic Site commemorates Indiana's first state capital and follows the development of Indiana from a territory to a state.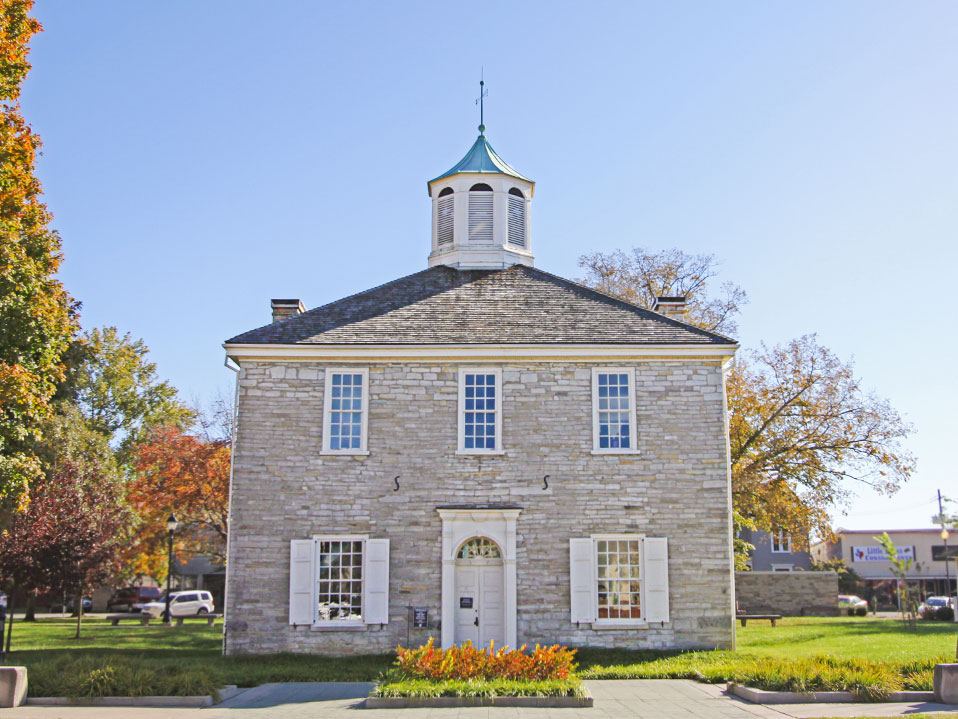 Discover Where it all began
Tour the original state Capitol building, which served as Indiana's government center from 1816 to 1825, and see a copy of the 1815 Census that helped officials prove the territory's population—a requirement for statehood.
See Indiana's most important tree
Take a walk to see the preserved trunk of the Constitution Elm. It's believed to be where the original 43 delegates to the Indiana Constitutional Convention gathered on a hot June day to draft the state's first constitution.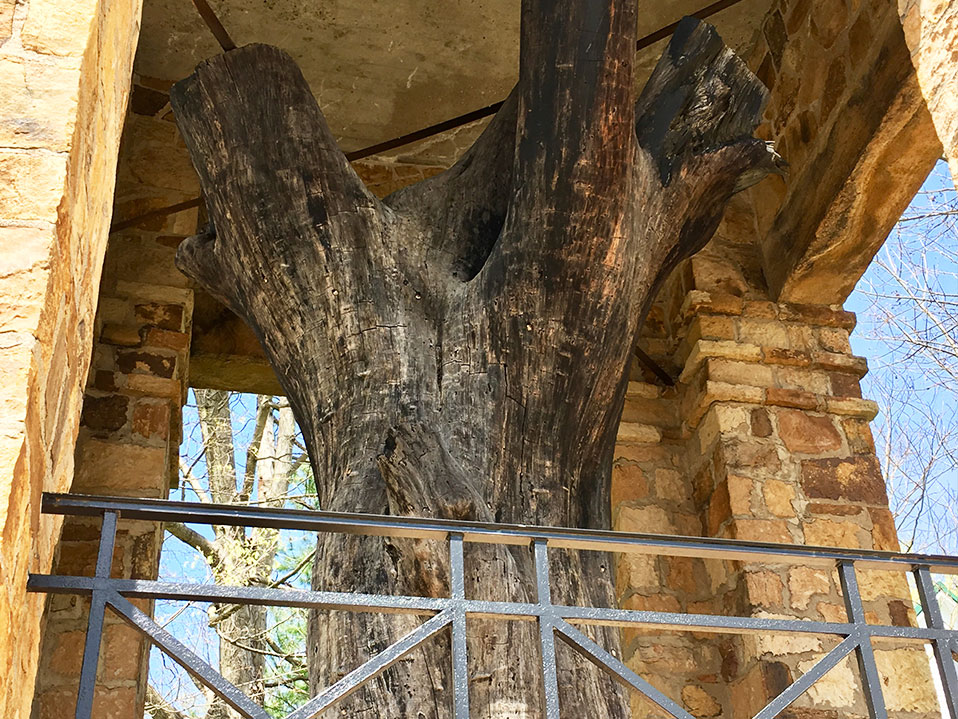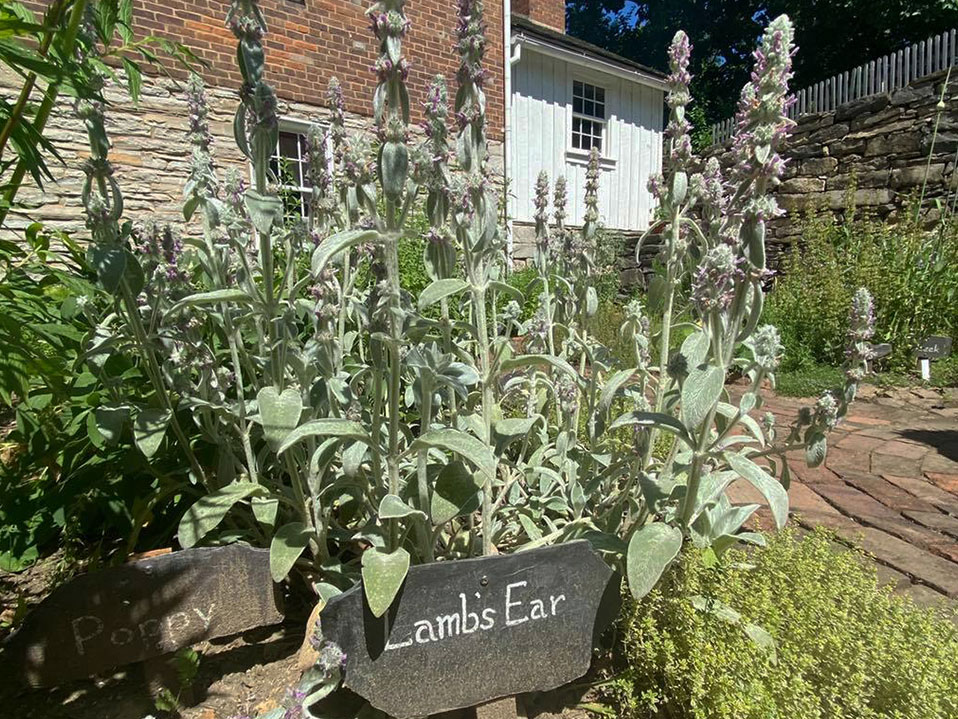 Explore an Heirloom Herb Garden
Medicine in the early 1800s was different from what we use today. Some remedies were made using plants we grow in our herb garden. Lamb's Ear was said to have antimicrobial properties and the soft leaves were used as bandages to prevent infections.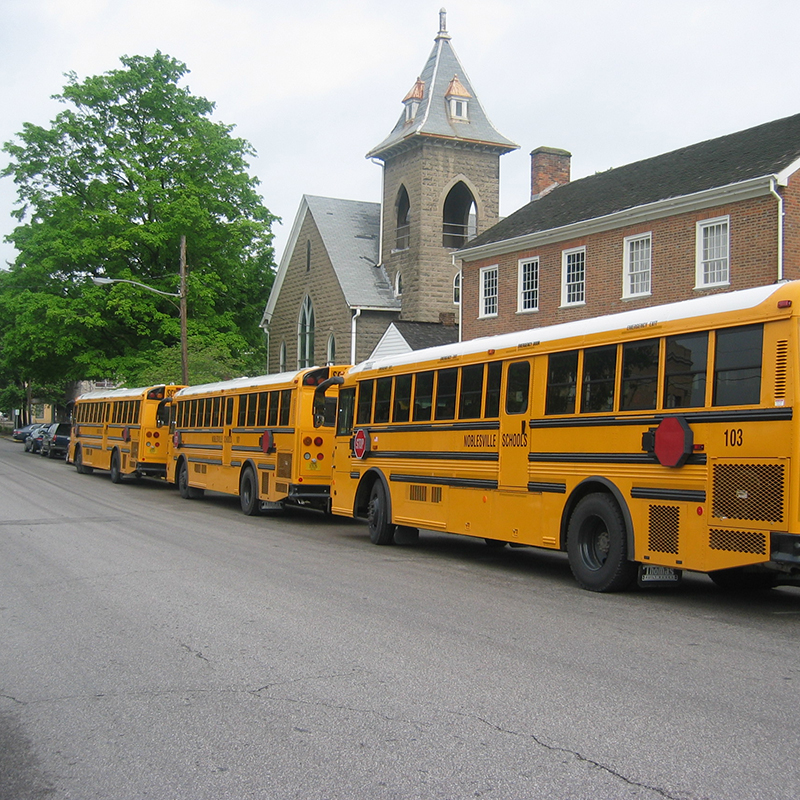 BOOK A FIELD TRIP
Help bring history, science, art and education to life for your students with a one-of-a-kind field trip experience. All state historic sites support Indiana Academic Standards, and feature a variety of academic topics. Call 812.738.4890 to schedule your visit to Corydon Capitol.
Learn more
Download educator guide

Oh yeah, these walls can talk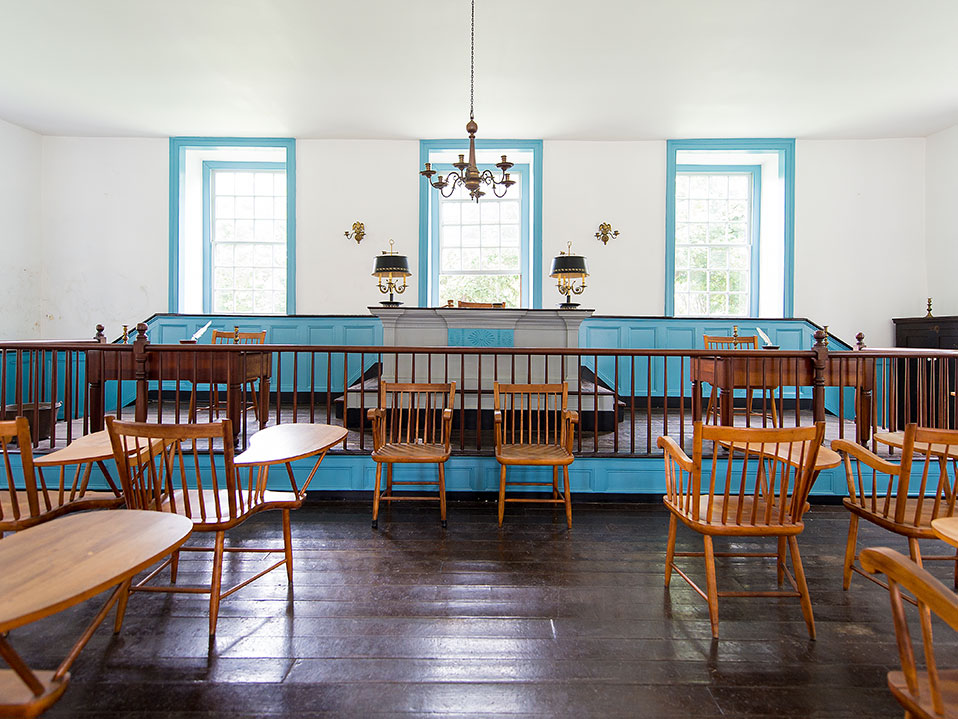 The original Capitol building
The square, Federal-style capitol building, built between 1814 and 1816, is located in the heart of downtown Corydon. Workers hauled limestone from nearby quarries to erect the 40-foot square walls, and logs were cut from virgin forests for the ceiling and roof supports. After the government moved to Indianapolis, the building was used as the Harrison County Courthouse. When the present courthouse was completed in 1929, the old capitol building was restored and opened as a state memorial in 1930.
The Governor's Headquarters
The Governor's Headquarters, a brick home built in 1817, was the home and office to William Hendricks, Indiana's second elected governor from 1822 to 1825. The building is one of nine original buildings from the time Corydon served as the state capital. The other buildings are the First State Office Building, Cedar Glade, Posey House, Westfall House, Branham Tavern, Adams-Payne House and Harvey Heth House.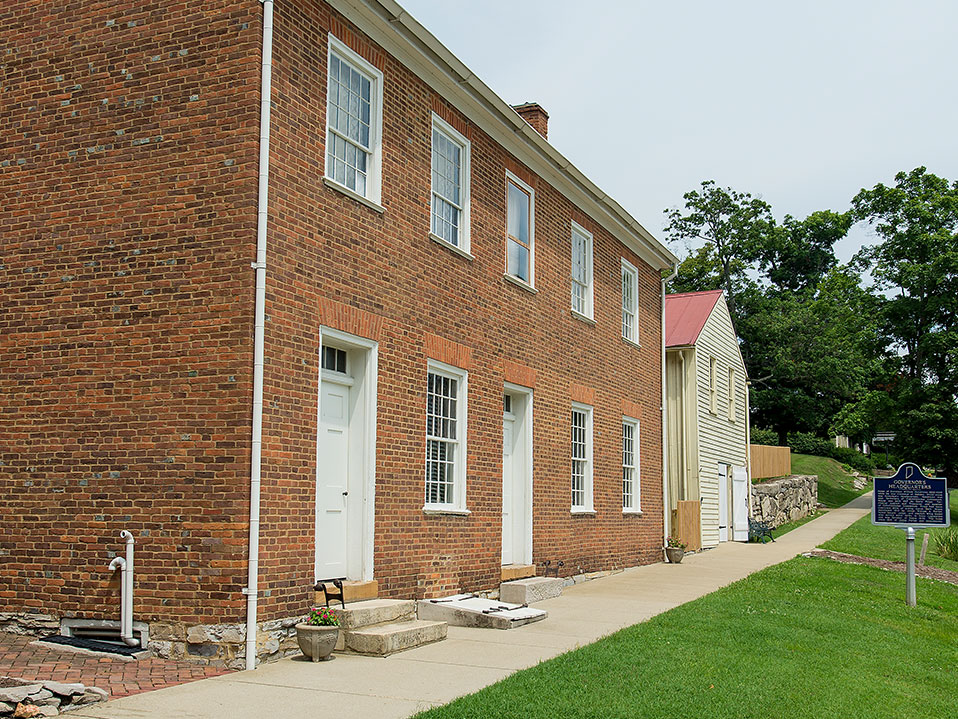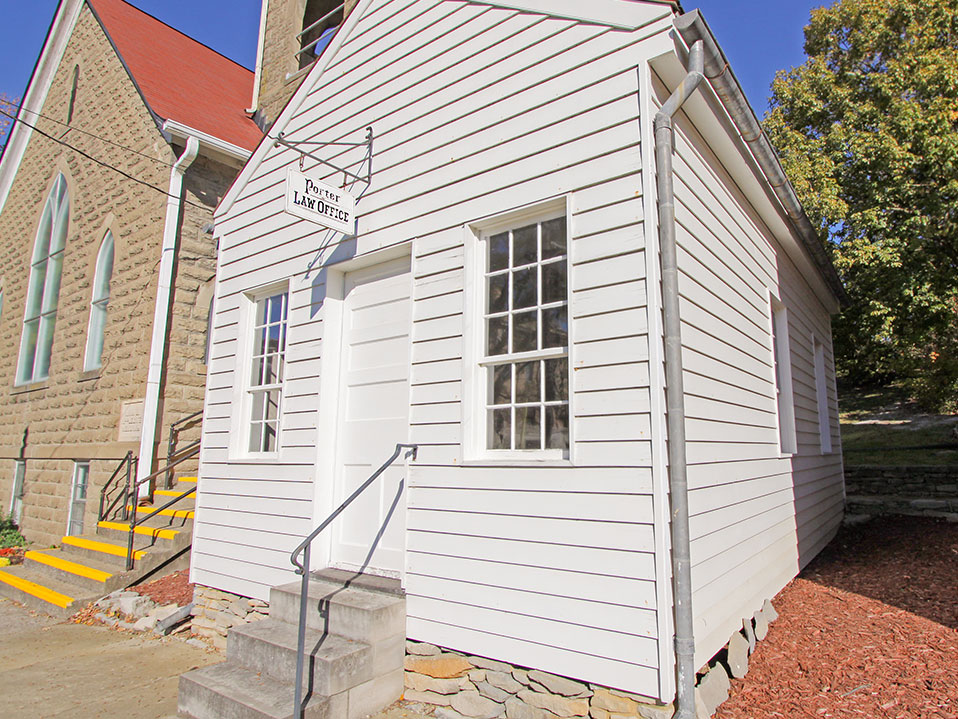 The Porter Law Office
Judge William Porter helped defend Corydon when the Confederate soldiers under General John Hunt Morgan took control of the town. While Porter was too old to serve in the Union Army, he was a supporter of the North during the Civil War and chose to fight alongside the Harrison County Home Guard. Judge Porter and his descendants lived in the Governor's Headquarters from 1841 to 1975.
The First State Office Building
Davis Floyd, a local politician, built the First State Office building in 1817. The brick portion on the left side of the picture is the original building. This building served as the headquarters for the state auditor and treasurer. There was once a vault in the cellar that held the state's money that was accessible through a trapdoor that has since been covered.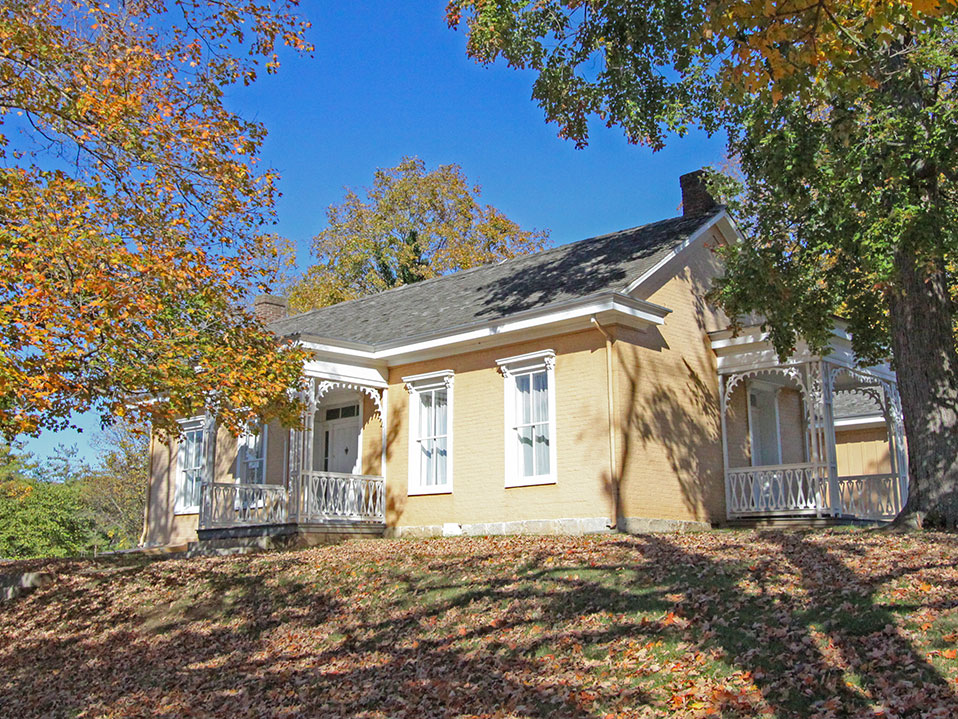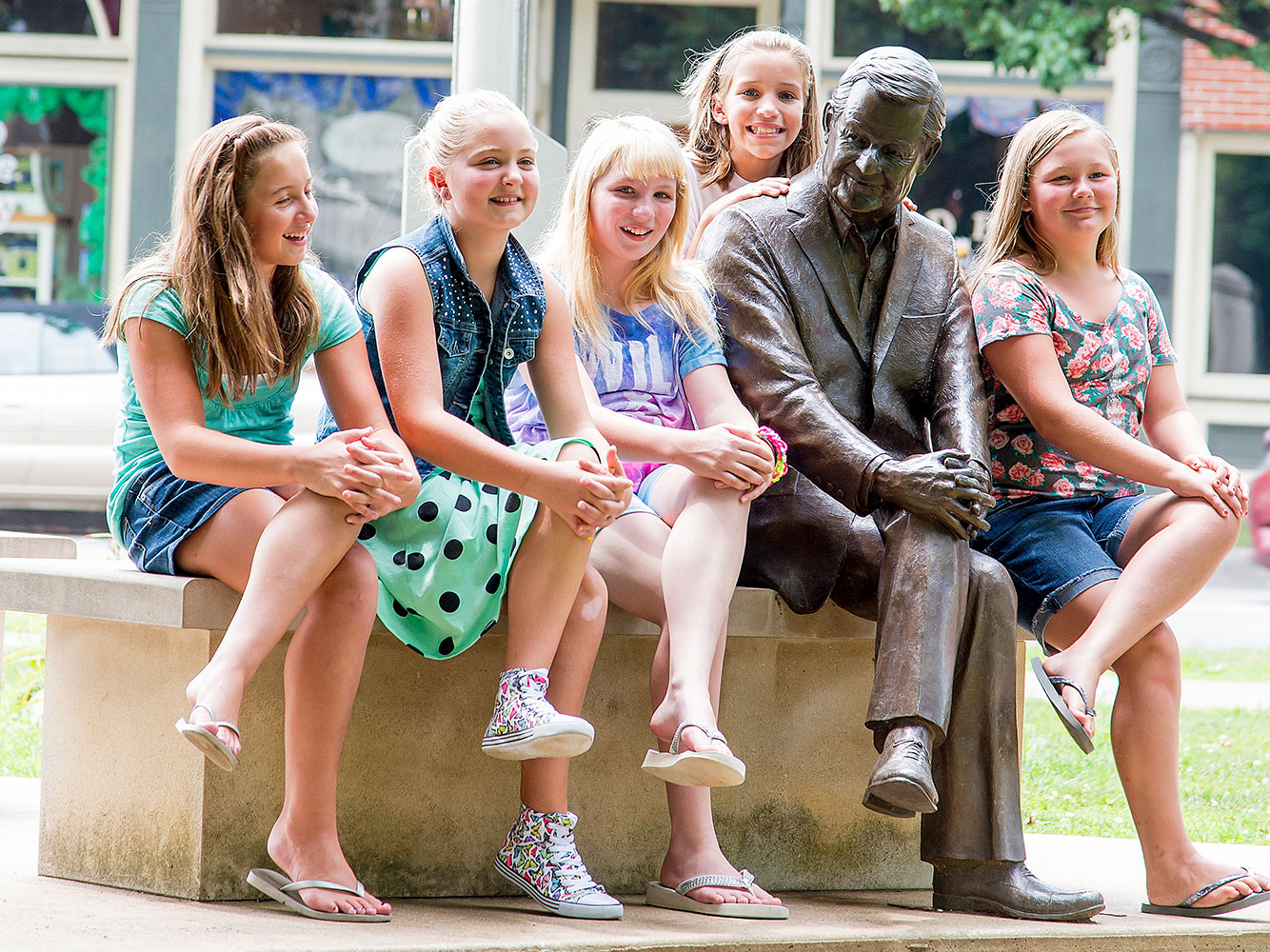 Become a Member Today!
With an entire capitol to explore, including special programming and members-only guided tours, a membership opens up a whole new world of possibilities. Make it a trip-tastic getaway! What will you see today?
explore our membership plans
202 E. Walnut St., Corydon, IN 47112
Visit Today
Corydon Capitol State Historic Site is located on the town square. Find the state historic site by traveling south on State Road 135 from I-64, then take State Road 62 (also known as the Ohio River Scenic Byway) about 1.2 miles to State Road 337. Parking is available at the historic downtown square. There is also parking located at the Harrison County Convention and Visitors Bureau.