Play, make, create and discover!
Registration is now open for our fun-filled fall break day camps like Gross Me Out, Kitchen Chemistry, Fall into Art and more! Are you looking for a fun alternative to in-person day camps? Camp in a Box kits are also available for purchase.
Fall Break Camps
Camp in a Box
We're offering scholarships for qualifying families.
Learn more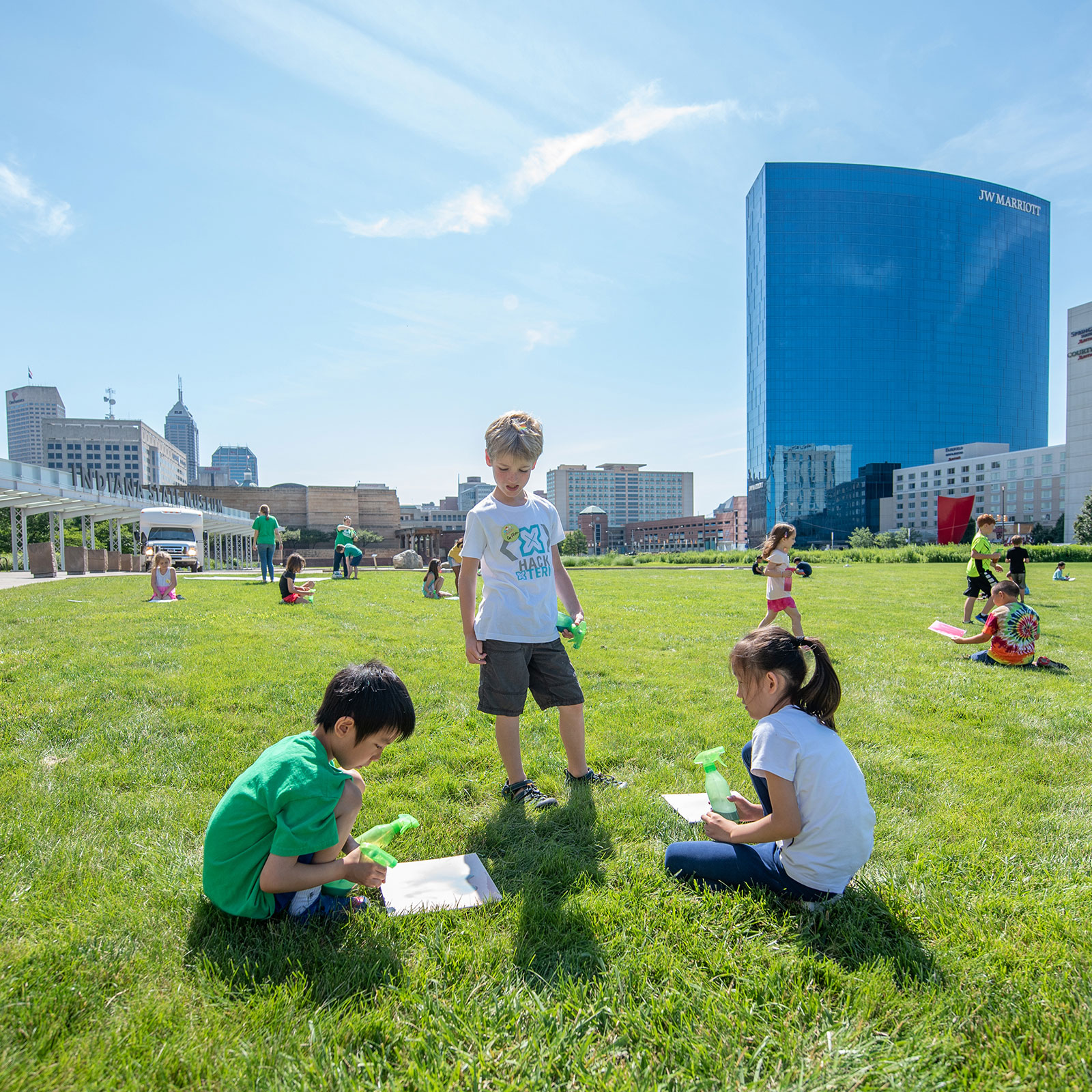 Fall Break Camps
Enjoy an engaging camp experience during fall break filled with hands-on making, creating, discovery and play! Explore the Indiana State Museum galleries, get up close to specimens and artifacts, wander through our Watanabe Gardens and enjoy the canal view with integrated art, science and nature exploration. Fall Break Camp is geared towards youth currently enrolled in kindergarten through 6th grade.
9 a.m. to 4 p.m., Oct. 5-9, 12-16, and 19-23
$55/camper, 10% discount for members, $5/sibling discount
Free-time for campers offered 8 – 9 a.m.
October 5 & 19 | Gross Me Out
*Belch* Excuse me! Our bodies can be gross. We'll learn why snot is so important to keep germs out, how long our large intestine is, and even how gas can build until it must escape.
Purchase
Oct. 6 & 20 | Paper Creations
Fold, twist and roll paper to create masterpieces as we learn more about the art of origami and quilling.
Purchase
Oct. 7 & 21 | Small Science
Shrink down to the nano level as we do some big experiments.
Purchase
Oct. 8 & 22 | Domino Effect
Do you have some zany ideas on ways to complete simple tasks? Join us as we use potential and kinetic energy and our imaginations to make a ball move or close a book.
Purchase
Oct. 9 & 23 | Leap into Wind
Explore wind and air with our friends from The Franklin Institute. Learn the difference between a breeze and gale, then engineer a wind detector and test ways to use wind power.
Purchase
Oct. 12 | Twist, Turn, Lift!
Test your engineering skills as we explore how simple machines help build the world around us.
Purchase
Oct. 13 | Kitchen Chemistry
Investigate and experiment with things found in the kitchen as we learn more about chemistry.
Purchase
Oct. 14 | Fall into Art
Welcome autumn by using nature to create art. Campers will create flower suncatchers, make leaf prints and more.
Purchase
Oct. 15 | Planet Mars
Are you ready for your mission? Explore Mars and determine what it will take to survive on this red planet. Make a rover, test landing gear and design a new space suit.
Purchase
Oct. 16 | Secrets of the Museum
The Indiana State Museum has a lot of amazing items in its collection but not enough room to share it all! Go behind-the-scenes to learn about a few of the objects and the secrets they keep.
Purchase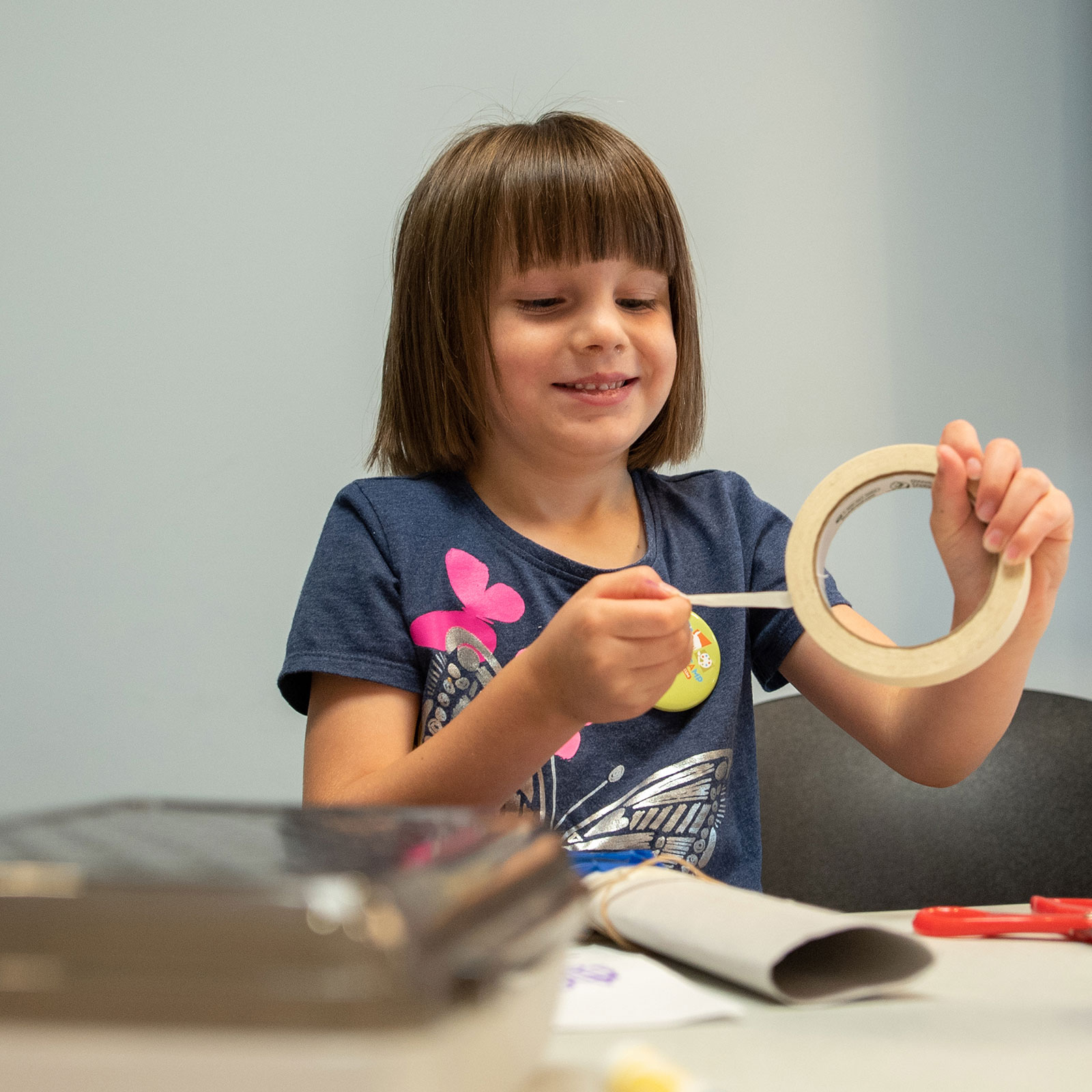 Camp in a Box
Engage your child in learning through a variety of hands-on design challenges, step-by-step experiments and art creations. Each theme includes 5 activities, all the materials needed, and an activity guide with step-by-step instructions and ways to continue exploring. These kits are geared towards students currently in grades kindergarten – 6.
$30/members, $35/non-members; $10 shipping
Pick-up: 4:30 – 6 p.m. on Friday, Oct. 2, 9 & 16
Shipping: $10 per kit for priority mail
Registration Deadline: 5 p.m. the Wednesday before your preferred pick-up date. Orders cannot be placed and picked up the same day. Last day to purchase is Thursday, October 22.
My 7 (now 8) year old daughter LOVED the camps in a box! She liked that they included every day supplies and the instructions were written clearly so she could do many of the activities on her own.

Jessica T.

I like my child having the option to learn and interact while maintaining social distancing. I also liked that we could work at our own pace.

Amy G.

Great deal and my kids were engaged for HOURS with some of the activities.

Megan N.
Artful Antics
Create art through messy experiments, like painting without a paintbrush and experimenting with splatter art.
Purchase
Relax, Reset
After learning and growing so much during the fall semester, enjoy your fall break as you relax and reset. Campers will make stress balls, practice yoga, create art and learn different ways to relax when they need a break.
Purchase
Solid, Liquid, Gas
Experiment with the states of matter with five different science experiments. Warning…you may get messy!
Purchase
Ready Set Launch
Explore what it takes to propel objects through the air and build catapults, rockets and more.
Purchase
Camp registration can be cancelled or rescheduled to an available camp up to two weeks before the start of camp. Camp registrations cancelled less than two weeks prior to the start of camp will not be refunded. Review our registration, cancellation and bad weather policies here.