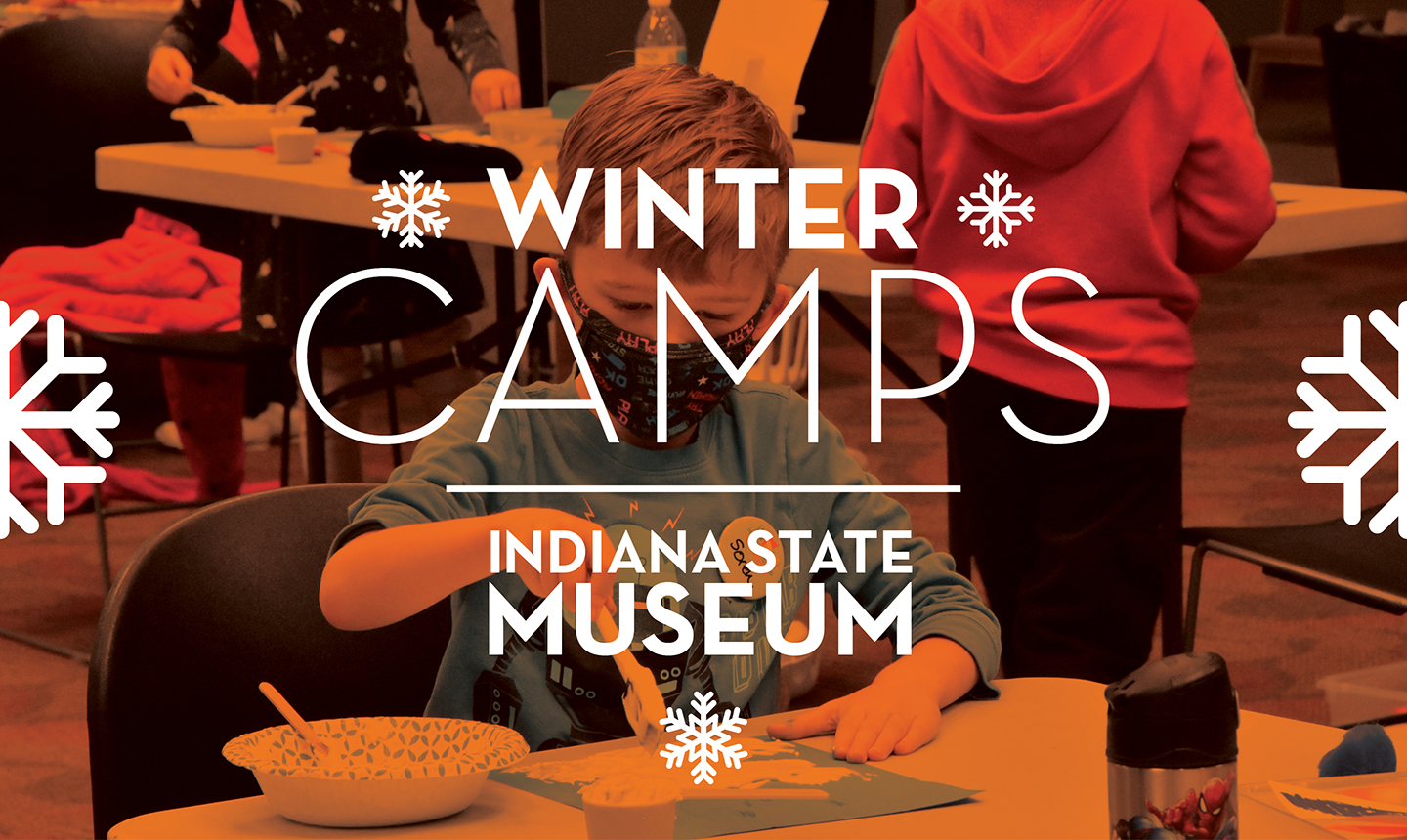 Kindergarten-Grade 6 students
Select days Nov. 29 through Dec. 30, 2021, 9 a.m. to 4 p.m.
Free Choice Time offered 8 to 9 a.m.
$55/child per day, 10% discount for members, $5 sibling discount

Select days Jan. 17 through Feb. 22, 2022, 8 a.m. to 5 p.m.
Free Choice Time offered 8 to 9 a.m. and 4 to 5 p.m.
$60/child per day, 10% discount for members, $5 sibling discount
Learn more about scholarships available for qualifying families here. Or, give the gift that will help deliver camp adventures to even more youth by contributing to our Camp Scholarship Fund. Learn more here.  
Because your child's health and safety is our priority, we have the most up-to-date COVID-19 protocols in place to provide your child with safe fall fun. Learn more by clicking here.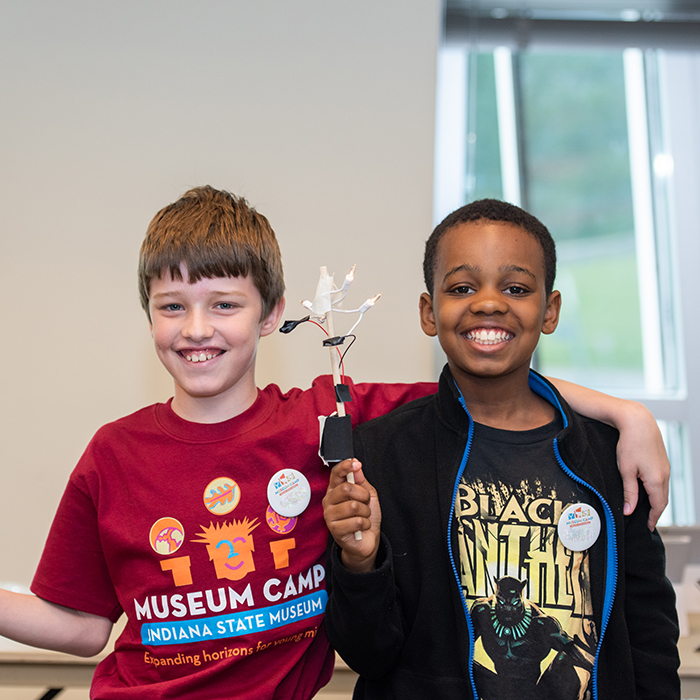 Camp Scholarship Fund
Help us share more opportunities for adventure! We believe that all kids deserve a chance to explore their curiosities and discover the world in new ways. Our Camp Scholarship Fund helps defray program fees for children whose family may not otherwise be able to participate due to financial hardship.
Your support has the power to expand the accessibility of camp offerings to families in communities statewide. Every dollar makes a difference—no gift is too small.
Donate today
How we're staying safe
Our Camp Room

Tables are spaced 5-6 feet apart.
We will have up to two campers per 6' table, sitting at opposite ends of the table.
We allow campers to self select their seat for the day. Siblings may choose to sit together or at different tables.

Camp Activities

All materials will be grouped per child. Each camper will have a bin of art supplies that will be just theirs to use during the camp day. When extra materials are needed, a museum staff person will gather those materials.
We will do our best to limit contact with non-camp staff and museum visitors. This includes touring the galleries before the museum opens and having lunch in our camp room.
Recess and free exploration are important aspects of camp. We will have variety of exploration bins that a camper can explore with for the day. These materials will be cleaned at the end of each day. If the weather permits (not raining), we will go outside for walks and non-contact recess games.

Cleaning

Campers will wash their hands when entering and leaving the camp room, before and after snack and lunch, and after using the restroom. Both hand sanitizer and soap and water will be available for campers to use as needed.
Tables, chairs, camper bins and materials will be cleaned at the end of each camp day, once the campers have left for the day.
We are using 80% isopropyl alcohol, Virex and cleaning wipes to clean items after use.

Additionally

Campers and museum staff will be expected to wear a mask during the camp day, except for lunch and snack time.
Pick-up and drop off will happen in the circle drive right outside the museum entrance. This will limit the number of adults in the camp space. Additional details will be emailed to parents before camp.
If we don't reach our minimum camp attendance, camp will be cancelled on the Monday the week before that scheduled camp.