MAKE INFORMAL LIFELONG LEARNING POSSIBLE
The Indiana State Museum and Historic Sites relies on the generosity of individuals like YOU—passionate people who share our belief in the power of informal lifelong learning. As a quasi-state organization, it is vital that our 12-location system receives support from our community. That support fuels our mission-driven work to develop dynamic and immersive visitor experiences that engage all ages.

Make a gift
Together with your support, we continue to enhance our visitor experiences and cultivate a sense of wonder through discovery and exploration. Your gift fosters the minds of young scientists in our R. B. Annis Naturalist's Lab, ignites imaginations in our Creativity Studio, uncovers history through paleontological digs and preserves Indiana pop culture. Above all, it inspires lifelong learning that connects the stories of real people, places and things, while stimulating big discussions about past and current topics.
If you would like to make changes to your recurring gift please contact our development office at 317.719.2650.
Payment options
Choose a gift amount and frequency that works for you. Your gift is 100% tax-deductible.

Donate Today

Investment Management Firm: Goelzer Investment Management

Contact: Megan M. French

Email address: [email protected]

Phone # 317 264-2602

Address: 111 Monument Circle, suite 500, Indianapolis, IN 46204

Account #: 657561759

Account Name: The Indiana State Museum FDN I

DTC# 0226

Tax ID# 35-6202818

Checks should be made out to Indiana State Museum Foundation and sent to:

Indiana State Museum and Historic Sites
650 West Washington Street
Indianapolis, Indiana 46204

For wire transfers, please contact David Daum for more information.
Become a donor member
Enjoy access to reciprocal museums nationwide when you commit to a donor membership. You'll make hands-on, minds-on opportunities possible for thousands of visitors across the state. Your tax-deductible investment supports impactful exhibitions and dynamic visitor experiences, enables us to welcome K-12 Indiana students for free field trips, and opens our doors to the community for free admission days.
Become a Donor Member
If you would like to make changes to your recurring gift please contact our development office at 317.719.2650.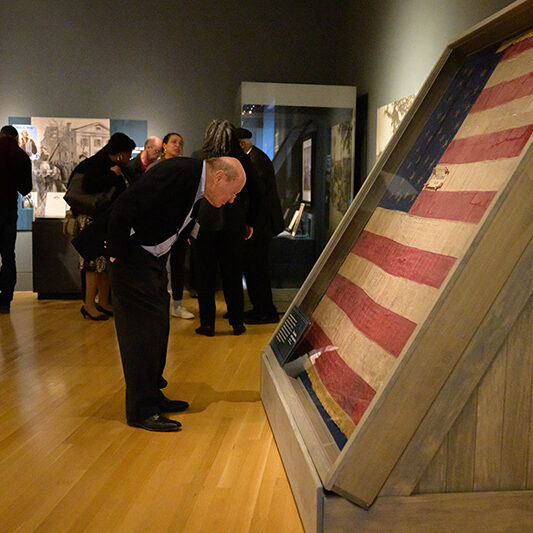 Legacy Giving
With a planned gift, you can make an impact on children and families for generations to come. Tomorrow's Indiana offers planned giving opportunities for donors with interests in long-term philanthropy. By including the Indiana State Museum and Historic Sites in your estate plans, you will leave a legacy ensuring the preservation of Hoosier stories for future generations. Contact Chief Development Officer, Tanya Hand to learn more.
Contact
Questions? We're Here to Help!