In person. At home. Online. 
The Indiana State Museum and Historic Sites is a statewide museum network with 12 locations across Indiana. Here, we use our incredible collection of artifacts (everything from mastodon bones to T.C. Steele paintings) and our state's most culturally significant sites to tell larger stories around bigger themes. Whether you're interested in art, architecture, history or science, we've got you covered. Come out and enjoy wide open spaces at our historic sites, explore three floors of fun at our downtown Indianapolis museum, and discover engaging online activities. Welcome to the Indiana State Museum and Historic Sites.
Operating hours
Holidays
Easter – Closed
Memorial Day – Open
Labor Day – Open
Thanksgiving – Closed
Christmas Day – Closed
Free days
Martin Luther King Jr. Day – Jan. 15
Presidents' Day – Feb. 19
Juneteenth Celebration – June 15
Additional Open Days
Fall Break – Oct. 9, 10, 16, 17
Celebration Crossing – Nov. 27, 28; Dec. 4, 5, 11, 12, 18, 19, 26
Spring Break – Dates TBD
2024 Solar Eclipse – April 8, 10 a.m. – 7 p.m.
Museum Contact & Directions
Located in White River State Park in downtown Indianapolis, the Indiana State Museum is the place to explore Indiana's past, present and future.
Take the Museum Home with You
Visit The Indiana Store for a variety of Indiana-made and Indiana-themed items. You'll find one-of-a-kind items including art, posters, jewelry, shirts and sweatshirts, books, greeting cards and collectibles. Youth will enjoy novelty candy, toys, stuffed animals and other treats. Proceeds from the sale of all merchandise benefit the Indiana State Museum.
Visit the Store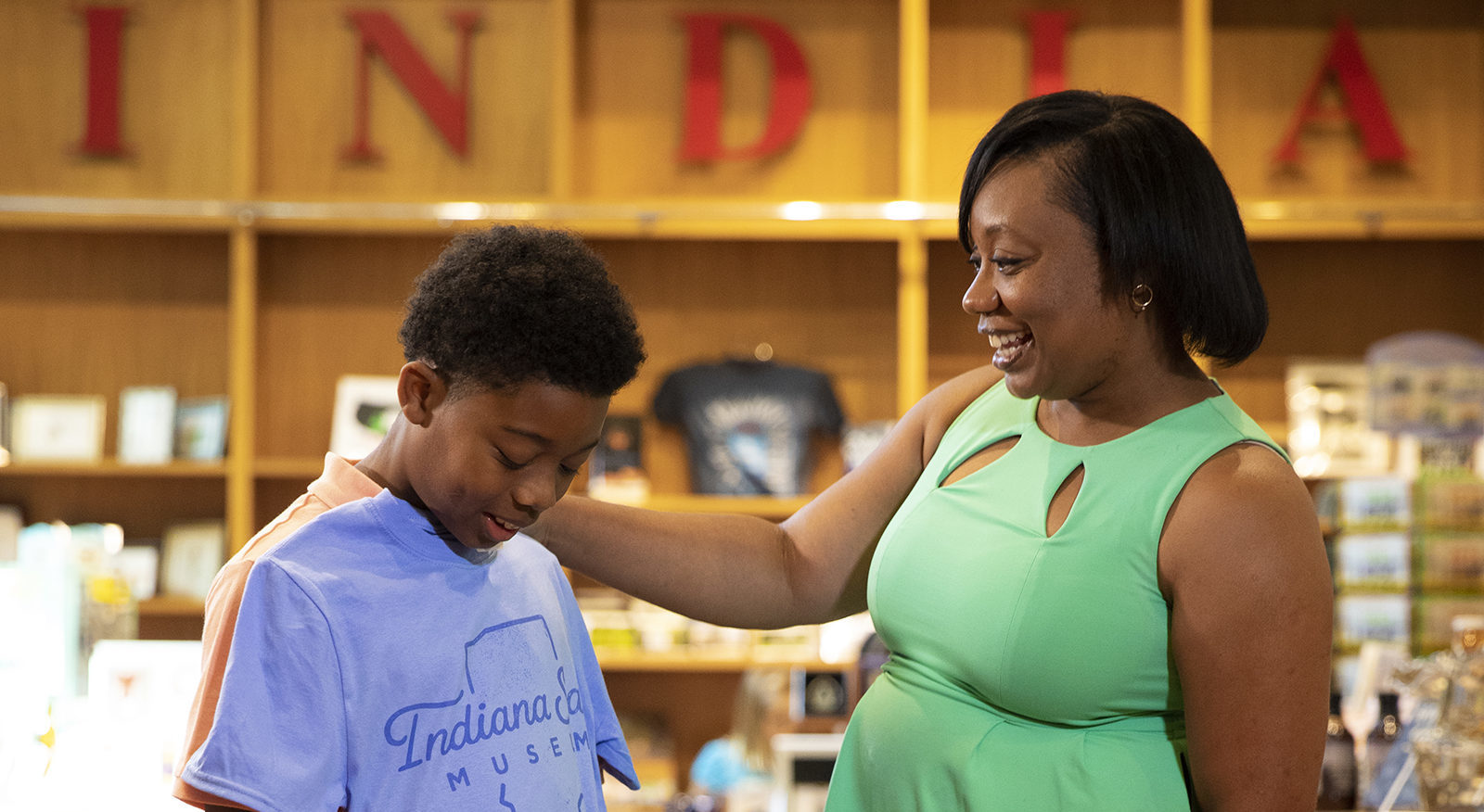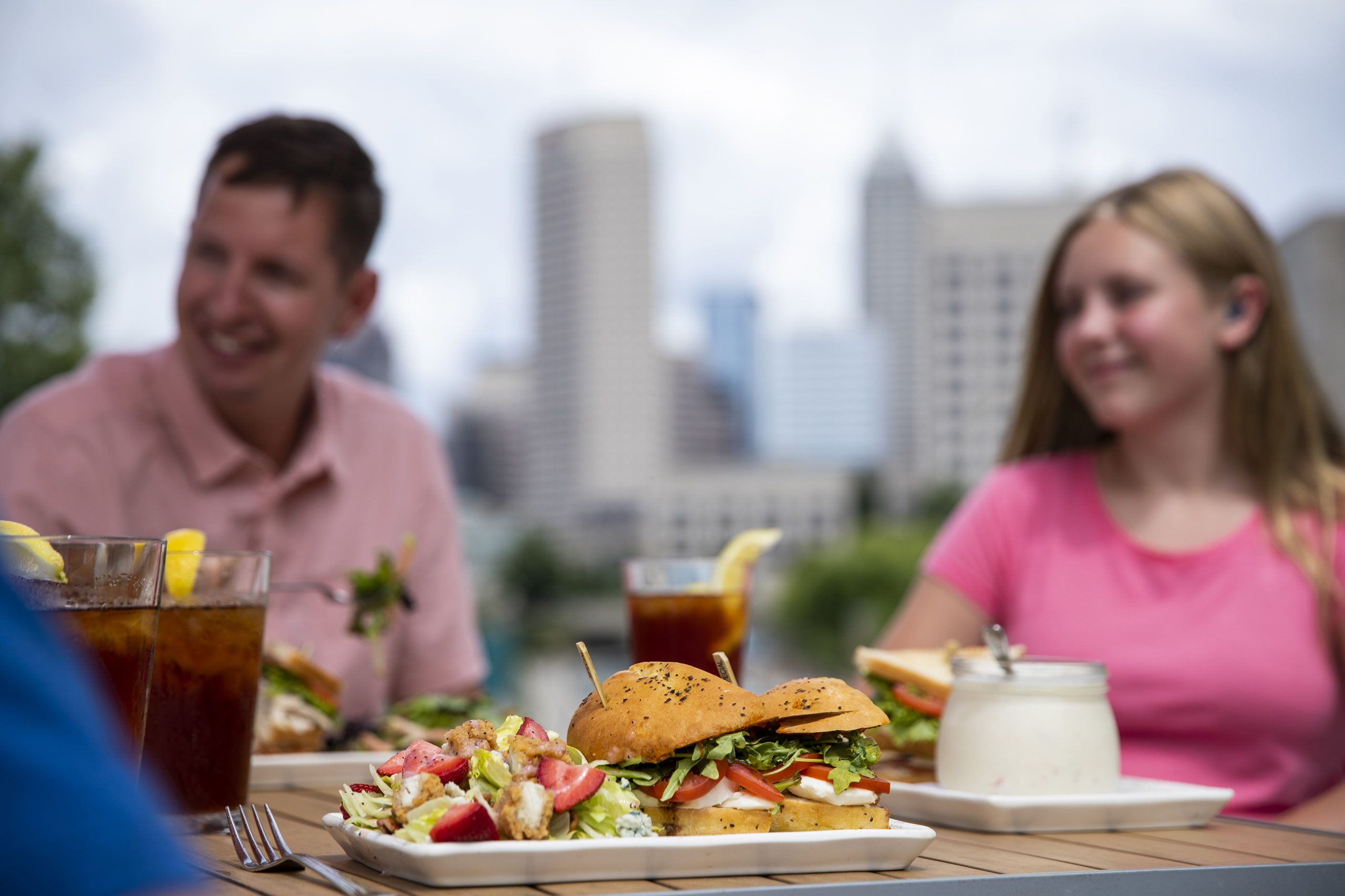 Farmers Market Cafe
Enjoy the best view in the city at the museum's Farmers Market Café. With indoor and outdoor seating, the menu is reflective of Indiana's heritage as a source of fresh, local produce with seasonal menus and fresh soups, salads and sandwiches.
Learn More
L.S. Ayres Tea Room™
Enjoy traditional favorites inspired by the original L.S. Ayres Tea Room™ including chicken velvet soup and chicken salad. Or, try a classically-inspired tea room experience with hot tea, tea sandwiches and pastries.
Learn More