A dining tradition since 1929
Treat friends and family to a decadent and nostalgic lunch buffet in the beloved L.S. Ayres Tea Room™ at the Indiana State Museum, where you can indulge in favorites including chicken velvet soup, tea-time sandwiches, miniature desserts and more.
We will begin taking individual reservations for the holiday season in October 2022. Until then, you can rent the L.S. Ayres Tea Room for groups of 15+ guests year-round.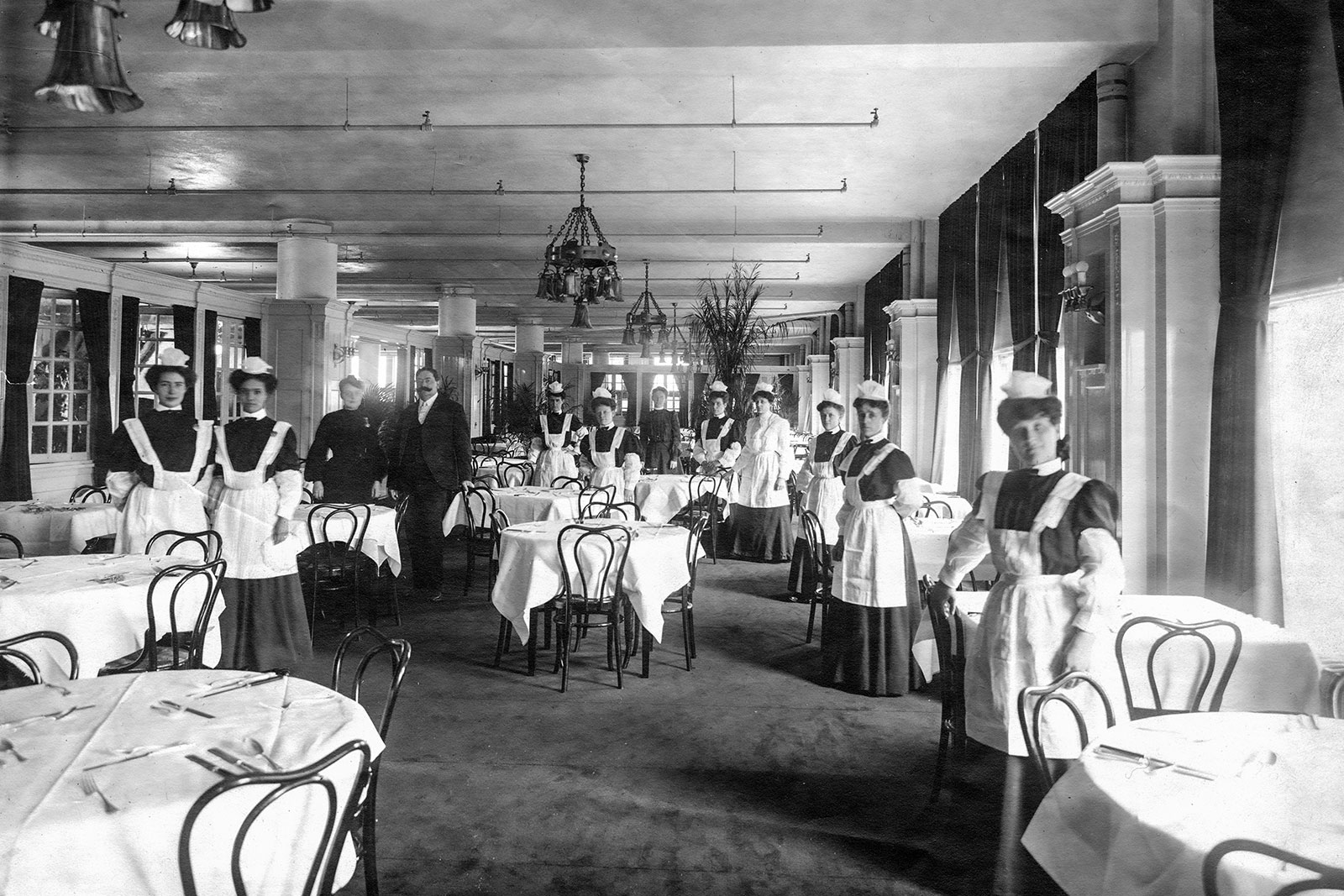 Preserving history
The original Tea Room opened in 1905 on the 5th floor of the L.S. Ayres department store at the corner of Washington and Meridian Streets. It was so popular that in 1929 it was moved to the 8th floor and was expanded in size. For 85 years, it was the place to take children (dressed in their best, including hats and gloves) to learn proper manners, for families to gather in celebration of special events, and for women to see the current fashions as shown in "That Ayres Look" style shows. It became very dear to the community, but at a low point in the vitality of downtown, the May Company closed it in 1990.
Celebrating the holidays
After several years of sold-out crowds at special holiday-only Tea Room lunches in the Indiana State Museum's old building, public interest resulted in the museum adding a recreation of the Tea Room to its plans for its new building – in our current location on Washington Street. It opened with the rest of the new building in May 2002, and is a popular location especially during the holiday season.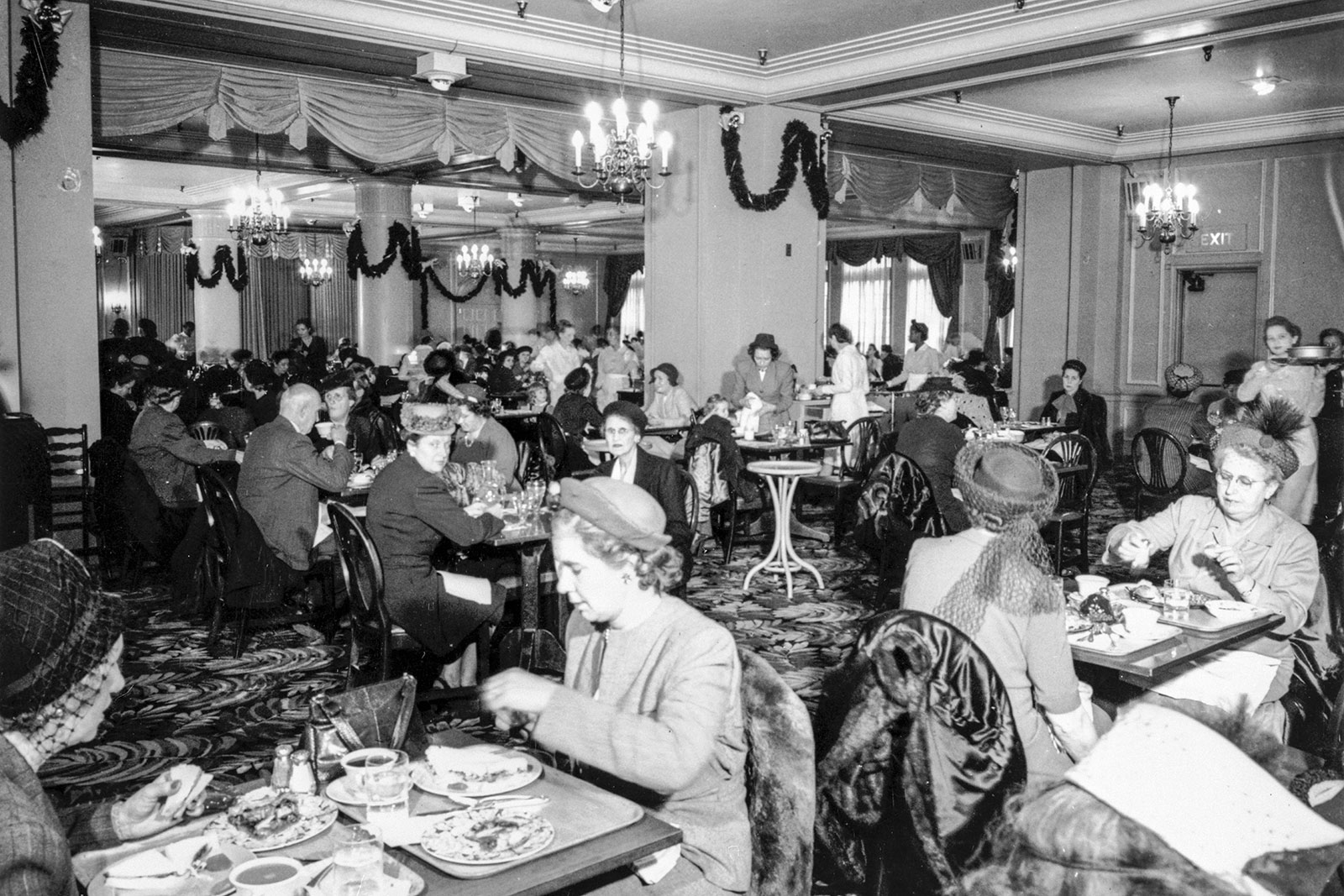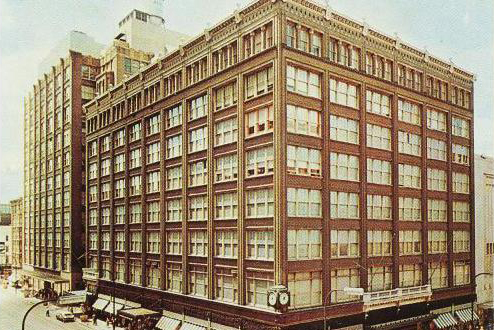 Continuing Tradition
The L.S. Ayres Tea Room™ is inspired by the original Tea Room located in the L.S. Ayres department store at the corner of Washington and Meridian Streets prior to its closing in 1990. Though smaller (72 seats instead of nearly 400), the Tea Room at the Indiana State Museum features reproductions of originals including columns, window treatments, wallpaper, carpet and chandeliers – and even the treasure chest. Tea Room favorites are created from authentic recipes and staff display the same proper etiquette offered at the original Tea Room.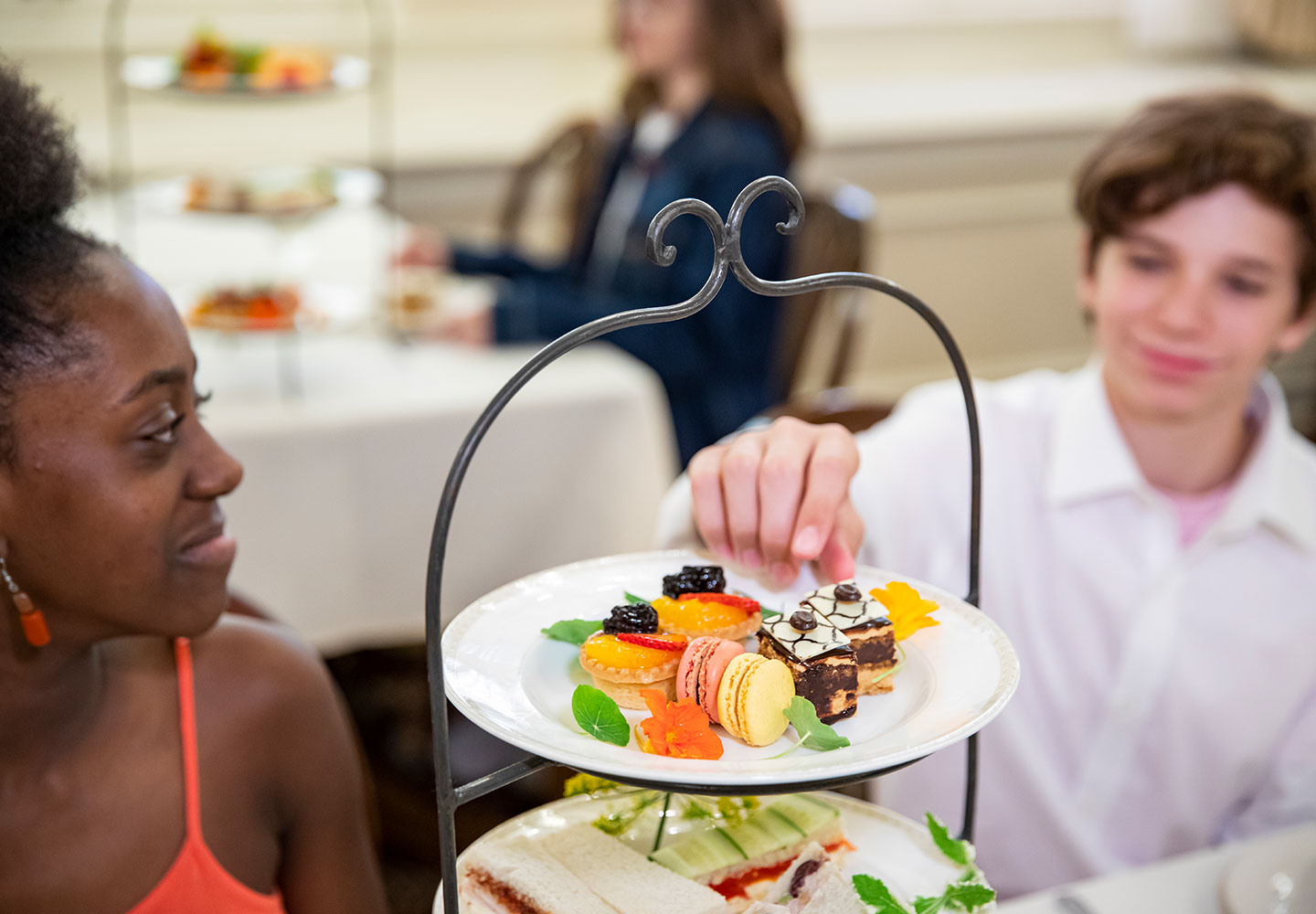 Give a Gift Today!
Give your family and friends the gift of an L.S. Ayres Tea Room™ experience. Tea Room gift certificates are offered in increments of $10, $25 and $50. When making the purchase, choose to pick up the certificate at will call (the museum ticket counter on Level One) or to have the certificate delivered via mail.
Please note: Gift certificates are not redeemable for cash and cannot be returned for a cash refund. Certificate cash value is 1/10 of one cent. If an order exceeds the amount of the gift certificate, the balance of the order must be paid in full at the time of service with another method of payment. We are not responsible for lost or stolen gift certificates. Gift certificates are only valid at the L.S. Ayres Tea Room. Any unused amount will be given as change in cash at time of service. Redeemable with dining experience only; Not redeemable with Tea Room rentals. Though gift certificates do not expire, they can be enjoyed during the holiday season only, due to seasonal Tea Room hours. 
Consider hosting your special event here!
The Indiana State Museum and Historic Sites offers diverse event hosting options, from modern chic space to stunning nature-filled views. Host your next event of any size at one of our unique, historically significant locations.