A Woman Ahead of Her Time
Gene Stratton-Porter's Cabin at Wildflower Woods is nestled on the shores of Sylvan Lake amongst 148 acres of fields, woods and beautiful formal gardens. Stratton-Porter is Indiana's most widely-read female author, as well as a gifted nature photographer and entrepreneur. She began her career writing about nature for magazines, but soon decided to reach larger audiences by sweetening her nature studies with a veneer of fiction. Stratton-Porter's first novel was 1903's The Song of the Cardinal, although Michael O'Halloran, 1915, was the first book she wrote in Rome City.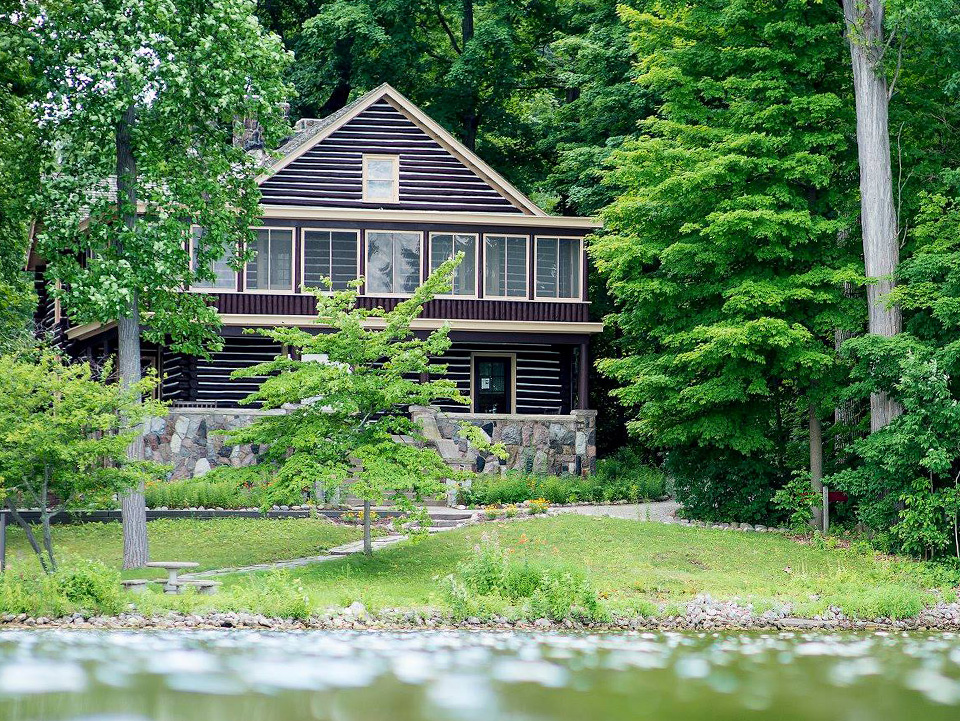 Designed by Gene Stratton-Porter and completed in 1914, the cabin is nestled on the shores of Sylvan Lake. The vast, undeveloped forest provided a rich source of material for her nature studies, writings and photography. Furnishings in the home are arranged and maintained to reflect Stratton-Porter's lifestyle. Much of the furniture and personal collections, including her library, are preserved at the home.
Children Under 3
Admission: Free
Youth (Ages 3 - 17)
Admission: $5
Adults (Ages 18 - 59)
Admission: $8
Seniors (Ages 60+)
Admission: $7
Operating Hours
April through November
Wednesday: 10 a.m. – 5 p.m.
Thursday: 10 a.m. – 5 p.m.
Friday: 10 a.m. – 5 p.m.
Saturday: 10 a.m. – 5 p.m.
Sunday: 10 a.m. – 5 p.m.
Monday: Closed
Tuesday: Closed
Holidays
April through November
Memorial Day – Open for preregistered tours only
Juneteenth Celebration (June 15) – Free admission
Labor Day – Open for preregistered tours only
Thanksgiving – Closed
Guided Cabin Tour
April through November
10 a.m., 1 p.m. and 3 p.m.
December through March, building tours are only available by reservation for groups of four or more by calling the site at 260.854.3790.
Purchase Tickets
Guided Nature Walk
May through October
12 p.m., weather permitting
Walk up tickets are subject to availability. Call the site at 260.854.3790 to ensure registration.
Visiting on a free day or when school is in session? Specific site access and tour space will be limited. Please contact the site in advance of your visit to learn more and reserve your space.
Stop and smell the wildflowers
As you visit the site, be sure to enjoy the loving touches Gene added. Masterfully sculpted from Bedford limestone, great horned owls perch atop puddingstone pillars, a 35-bed formal garden accented with a 120-foot-long wisteria-covered arbor, Sower's Woods' beautifully maintained trail benches provide a quiet place to relax, and an artesian well and puddingstone walkway grace the shoreline of Sylvan Lake.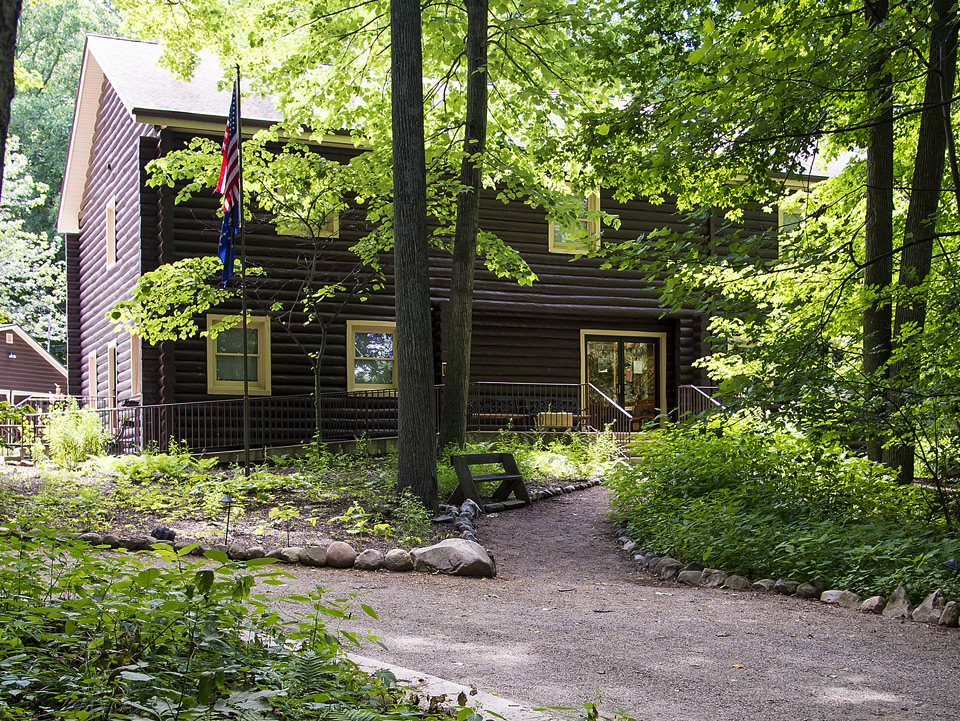 Explore your Naturalist Side
Explore the Carriage House Visitor Center to learn about moths, wildflowers, woodpeckers, carnivorous plants and other nature topics. Pull the drawers out from a large cabinet to see different types of rocks and wildlife found throughout Indiana. 
Relax in 148 acres of loveliness
Discover 148 acres of gardens, woods, lake shore and newly restored wetlands and prairies. The site also has over three miles of grass and mulched trails in the woods and along the fields as well as a paved trail on the west portion of the site behind the historic Sower farmhouse and barn.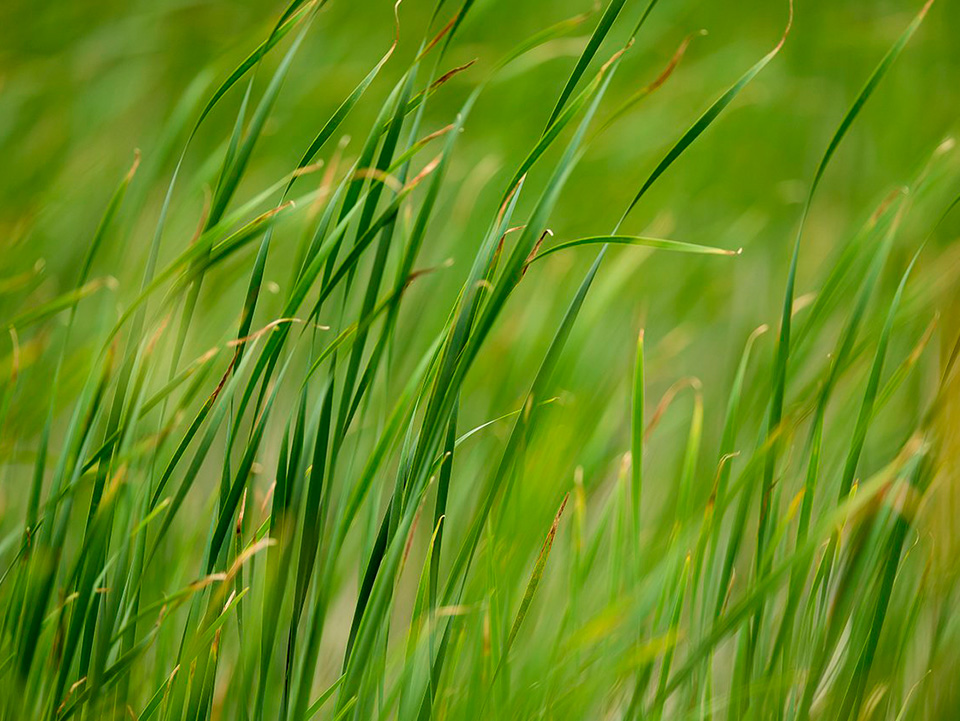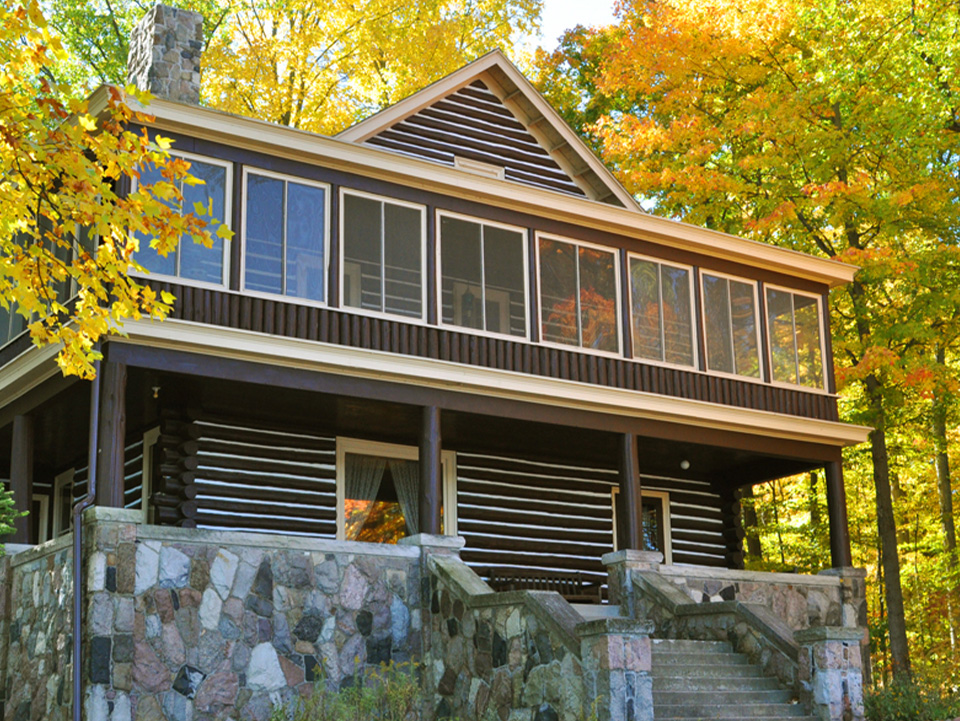 Discover Gene's source of literary inspiration
In her lifetime, Porter authored 12 novels, seven nature studies, three poetry books, children's books and numerous magazine articles. With an estimated 50 million readers, her works have been translated into several foreign languages as well as Braille. Eight of her novels were produced as motion pictures.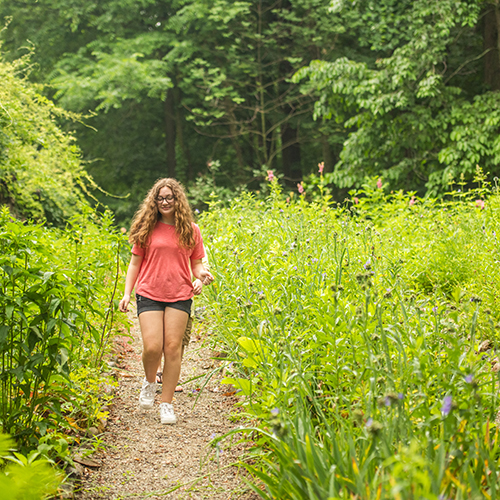 BOOK A FIELD TRIP
Help bring history, science, art and education to life for your students with a one-of-a-kind field trip experience. Students will learn how Gene Stratton-Porter infused her personality into her home. All state historic sites support Indiana Academic Standards, and feature a variety of academic topics. Call 260.854.3790 to schedule your visit to Gene Stratton-Porter.
Learn more
Download educator guide
Watch Rare Video Footage of Gene Stratton-Porter
A multi-talented woman, Gene Stratton-Porter was not only a best-selling author and conservationist, she was heavily involved in the film industry. In spite of many years in Hollywood, there has been no film footage of Gene herself…until now. This unearthed video of Gene working on her property in Catalina Island in Avalon, California gives us a new glimpse at one of the most influential women in Hoosier history.
EXPERIENCE THE BEAUTY OF NATURE AS A MEMBER TODAY!
Our members discover the natural beauty of this place Gene Stratton-Porter called home, all year long!  What will you see today?
Become a Member Today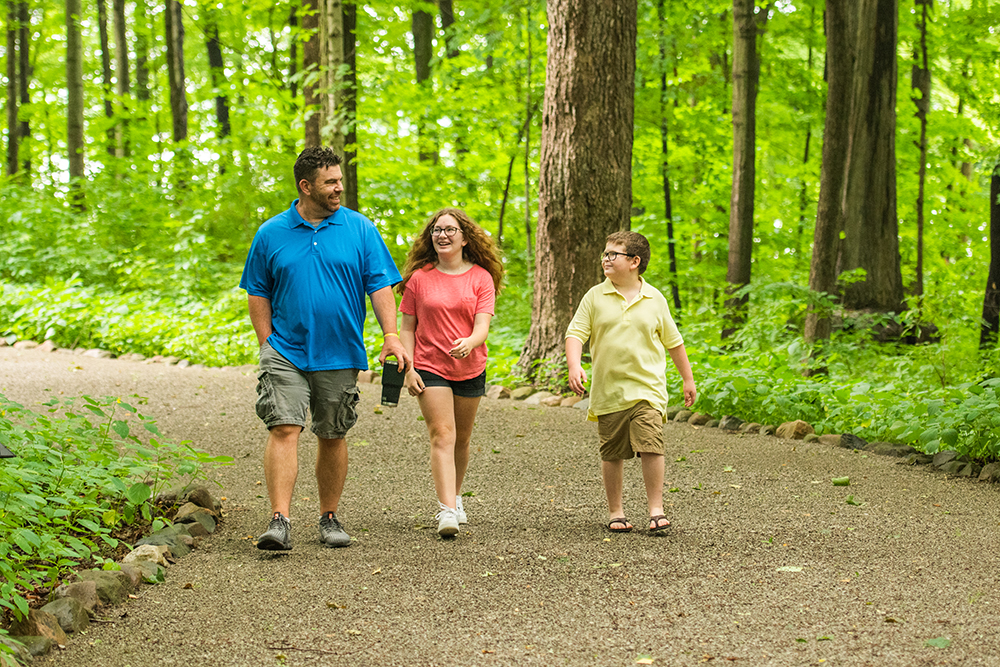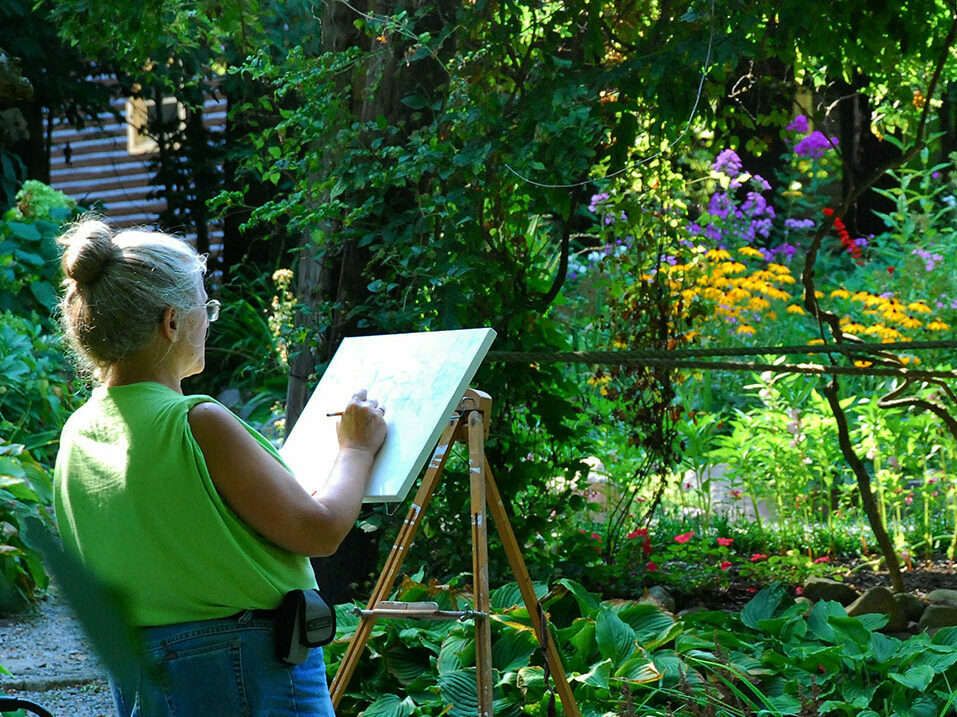 HELP PROVIDE MEMORABLE EXPERIENCES
Gene Stratton-Porter State Historic Site relies on the generosity of individuals like you—passionate people who share our belief in the power of informal lifelong learning. Interested in supporting Gene Stratton-Porter's legacy? Make a restricted gift today online, via mail or by phone at 317.619.3352.
Donate today
When making your gift by mail, please enclose a check payable to "Indiana State Museum and Historic Sites Foundation, Inc." and write "GSP" in the memo of your check.

1205 Pleasant Point, Rome City, IN 46784
Visit Today
From E 850 N, turn onto Pleasant Point. Follow the road for about a half mile, then the site will be on your right. Visitors may park in the free Visitor Parking Lot on Pleasant Point. ADA compliant parking is available in the lot nearest the Carriage House Visitor Center.
Don't miss these historic Hoosier hot spots!