THE INNOVATIVE APPROACH BEHIND THE UTOPIAN COMMUNITIES
New Harmony is the site of not just one, but two early American utopian communities. The Harmony Society, led by George Rapp, arrived in the United States in 1804 and settled in Pennsylvania before purchasing 20,000 acres on the Wabash River and moving to Indiana in 1814. The Harmonists were religious Separatists from Germany who pursued Christian perfection through every aspect of their daily conduct. They sold New Harmony to Robert Owen in 1825, and he, along with his business partner William Maclure, hoped to establish a model community where education and social equality would flourish. Visit New Harmony State Historic Site to tour the many historic buildings, and even get a look at the innovative approach behind the Harmonists' original construction techniques.
Children Under 3
Admission: Free
Youth (Ages 3 - 17)
Admission: $8
Adults (Ages 18 - 59)
Admission: $12
Seniors (Ages 60+)
Admission: $10
PURCHASE TICKETS
Timed tours available Wednesday through Sunday at 11 a.m. and 3 p.m. CST.
Photography, videography or use of paranormal equipment of any kind is not permitted on tours.
Walk up tour tickets are subject to availability. Purchasing online or by calling the site is recommended to ensure tour registration especially when visiting on a free day or when schools are in session.
Purchase Tickets
Download tour map
Operating Hours
Wednesday: 10 a.m. – 5 p.m.
Thursday: 10 a.m. – 5 p.m.
Friday: 10 a.m. – 5 p.m.
Saturday: 10 a.m. – 5 p.m.
Sunday: 10 a.m. – 5 p.m.
Monday: Closed
Tuesday: Closed
Holidays
Easter – Closed
Memorial Day – Open for preregistered tours only
Labor Day – Open for preregistered tours only
Thanksgiving – Closed
Christmas Eve – Closed
Christmas Day – Closed
Free Days
Martin Luther King Jr. Day
Presidents' Day
Juneteenth (June 15)
STEP BACK IN TIME WITH US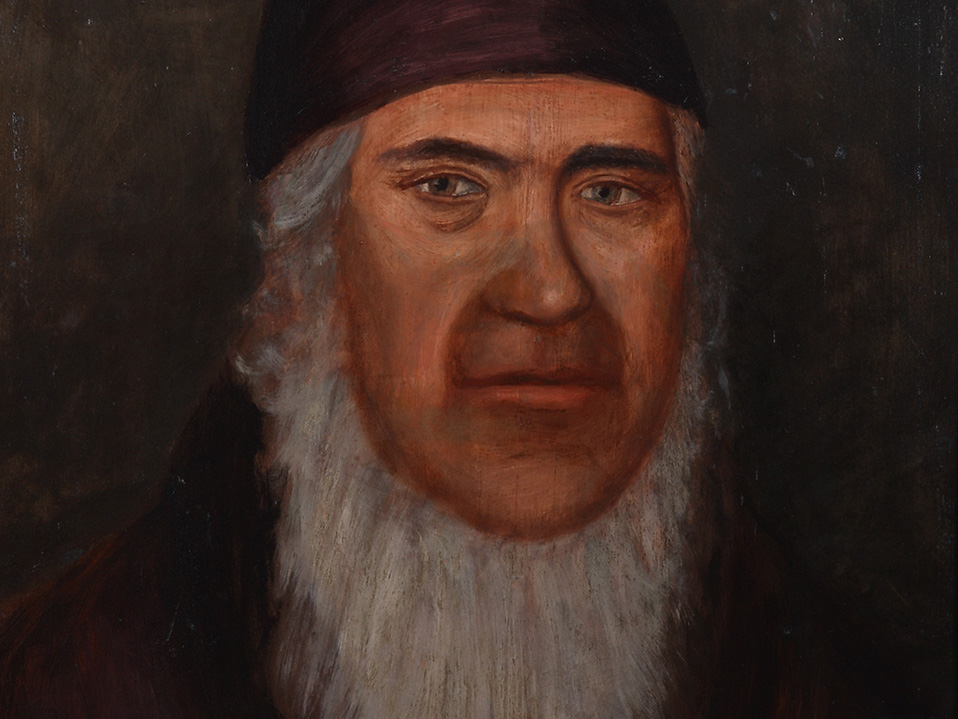 A New Type of Community
The Harmonists believed that Christ's second coming was imminent. They pursued Christian perfection through every aspect of their daily conduct and created a highly ordered and productive community. Between 1814 and 1824, the Harmonists constructed more than 180 log, frame and brick structures. The community was entirely self-sufficient and produced a wide variety of goods that were traded as far away as New Orleans, Pittsburgh and even overseas.
A New Direction
In 1824, George Rapp decided to sell New Harmony. He found a buyer in Robert Owen, a wealthy industrialist from Scotland. In 1825, Owen purchased New Harmony outright, hoping to establish a model community where education and social equality would flourish. Owen's business partner William Maclure, a well-respected geologist, attracted many important scholars to New Harmony, including naturalists, geologists, educators and early feminists.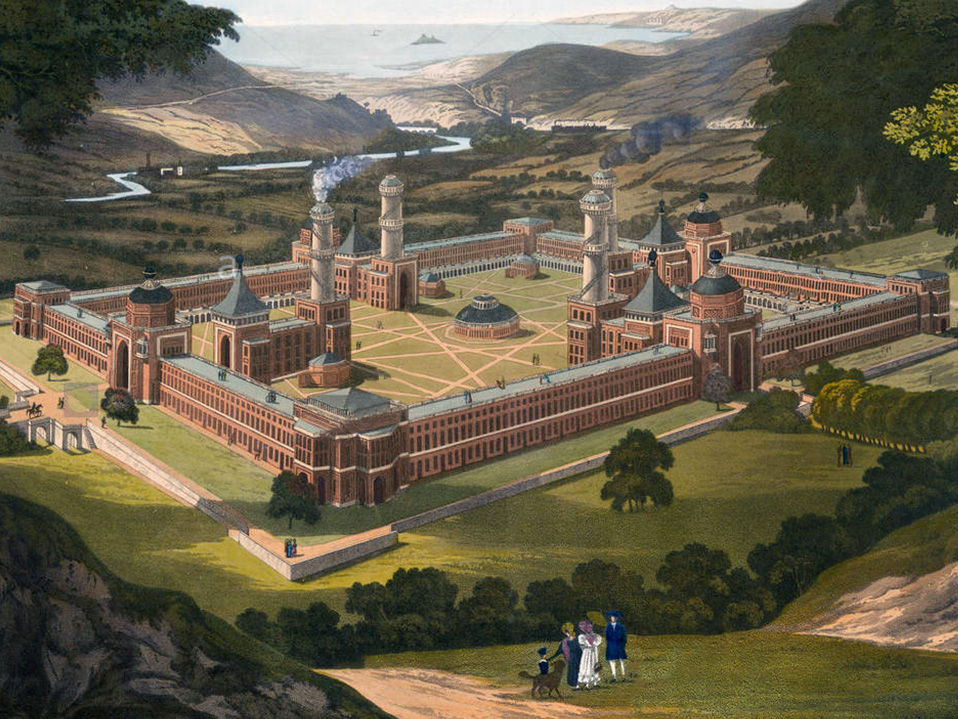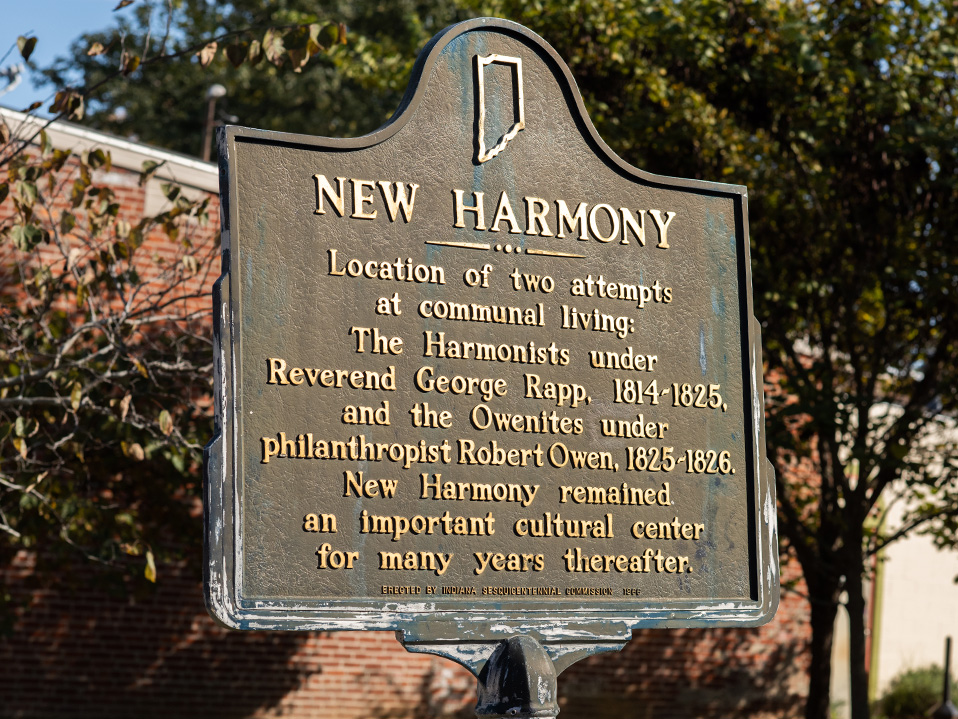 A Community Ends
By 1827, Owen's community had dissolved. Nevertheless, his Utopian dream brought significant contributions to American scientific and educational theory, study and practice. Early feminist activity increased national awareness of the women's suffrage issue.
Continuing a Legacy through preservation
Miss Mary Emily Fauntleroy, daughter to one of the founding members of the Minerva Society, was an early preservationist in New Harmony. Although her methods were unorthodox, she turned the Fauntleroy Home into the first tour site in New Harmony where she entertained the public by recounting the history and events that had taken place in the house. Miss Mary Emily would play the harp in the parlor of the home.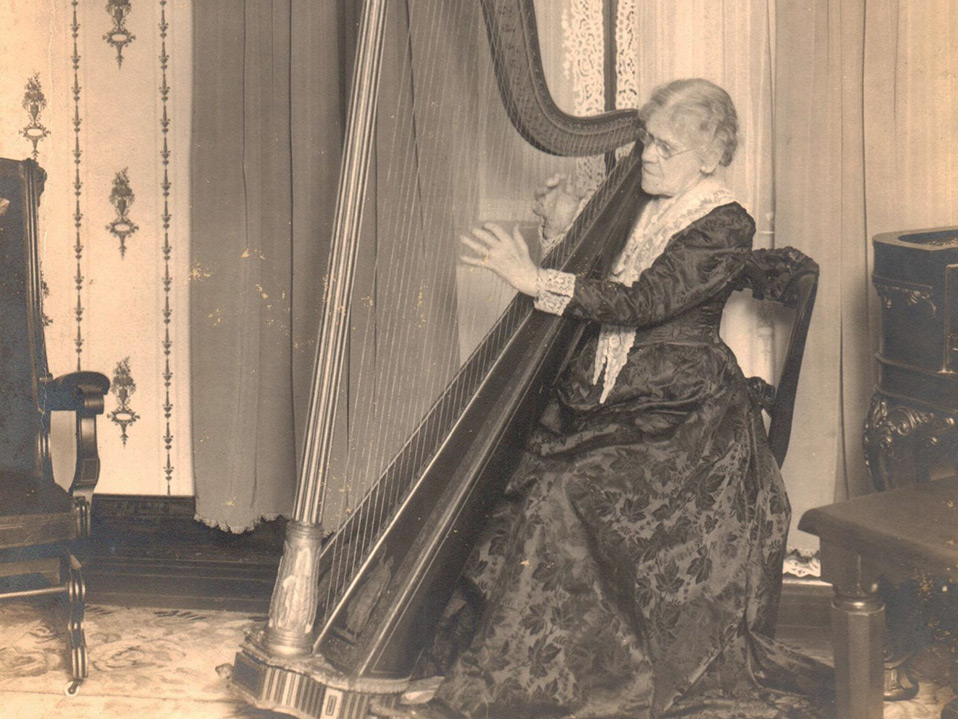 A Look Around New Harmony
Spend an afternoon—or an entire weekend—exploring this visionary community, featuring restored 19th-century theaters, print houses and more.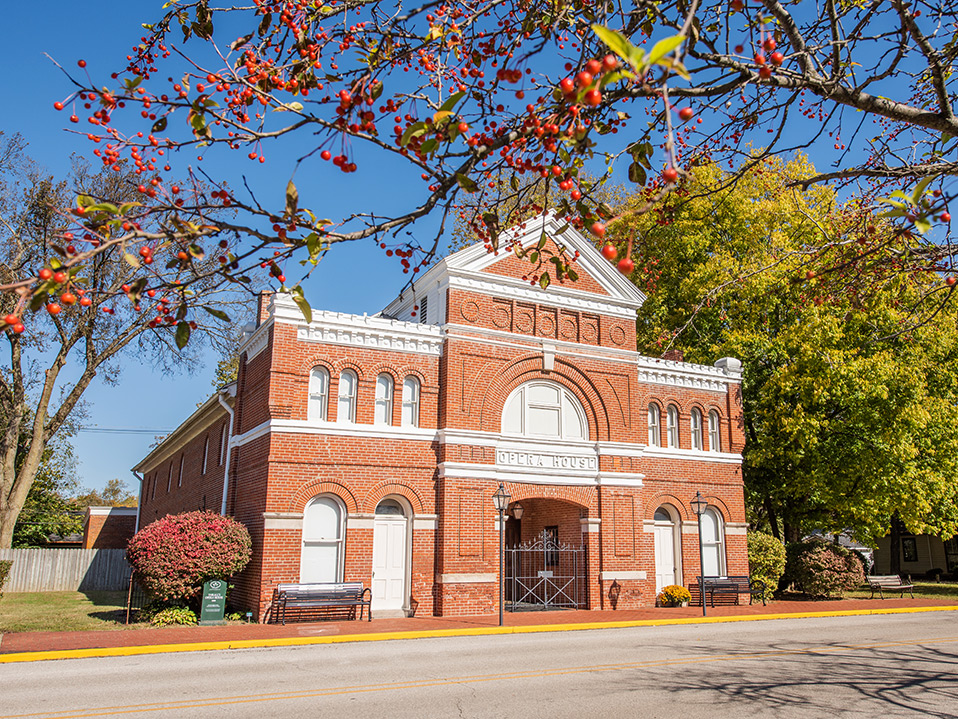 Explore a restored Opera House
Thrall's Opera House has served a variety of purposes throughout its lifetime, starting as a dormitory in 1824 and eventually becoming a warehouse, multi-family dwelling, a dance hall and more. The structure was transformed into an opera house in 1888, serving as home to the Golden Troupe—which included "singing comedienne" Frances Golden, who entertained troops during WWI. Explore the restored theater and learn all about the Golden Troupe for yourself during a visit!
Wander through 20,000 ACRES OF PERFECTION
Robert Owen purchased the town of Harmony, which later became known as New Harmony, in 1825. Owen purchased the 20,000 acres from George Rapp with plans to establish a model community where education and social equality would flourish, but Owen's "Community of Equality" dissolved by 1827. Still, Owen's Utopian dream brought many contributions to American scientific and educational theory, study and practice that continue to affect Indiana even today.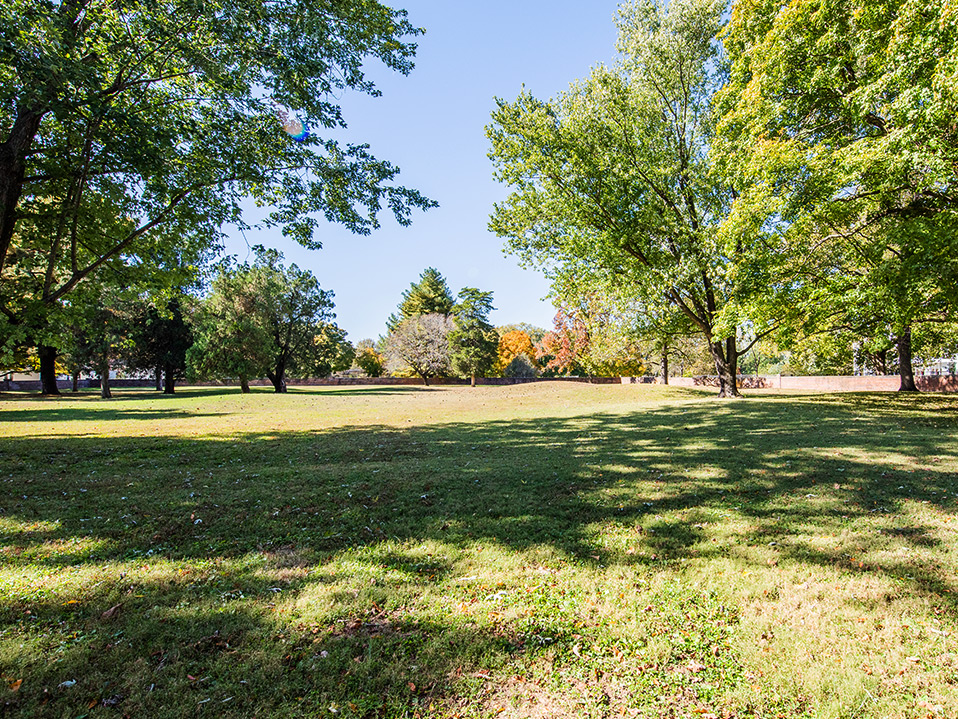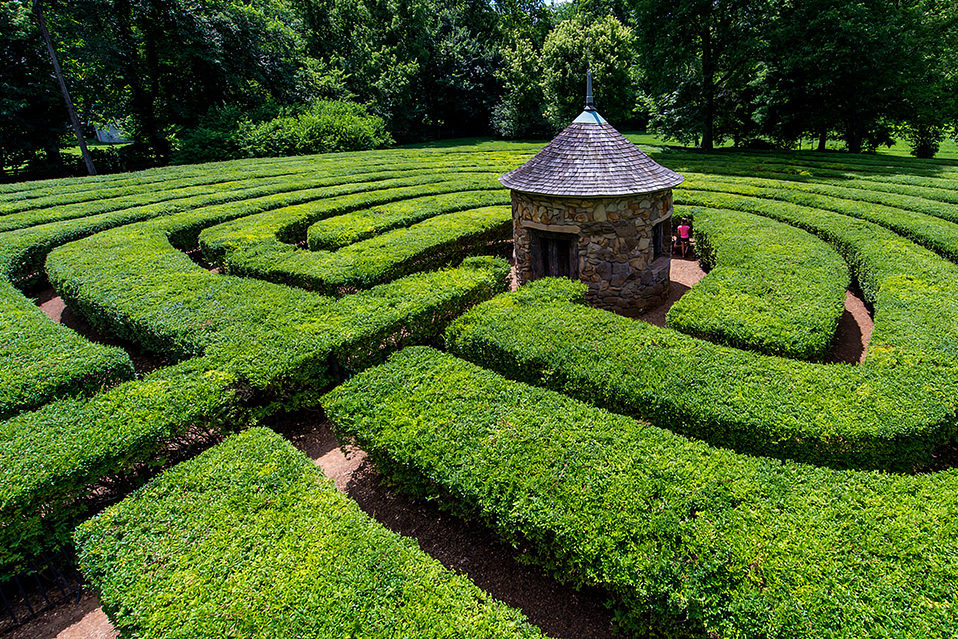 Experience a Dizzying Amount of Fun
Planted in concentric circles of manicured privet hedge, this reconstructed Harmonist labyrinth evokes the serenity and peacefulness the Utopians were seeking. Large shade trees bordering one end of the lot provide a perfect canopy for garden parties and weddings, with the labyrinth gracing the background.
Discover that Print's not dead!
The New Harmony Advertiser (1858-1861) and The New Harmony Register (1867-1932) were both printed on equipment that's still on display on the third floor of Community House No. 2. Father and son, Charles and Harry "Nick" Slater ran the Slater Print Shop using a six column, two page Washington Press. It is said to be assembled from two smaller presses used to print the Western Atlas and the Gleaner for many years before the Slaters used it.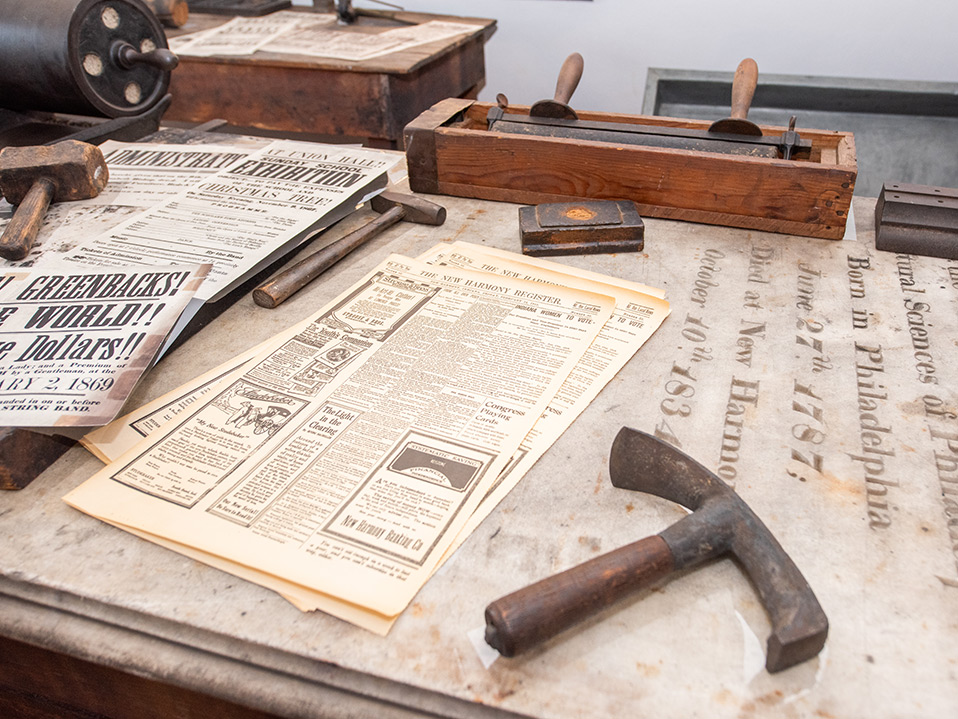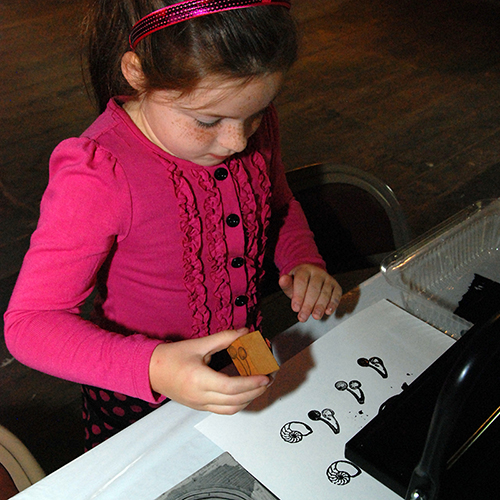 BOOK A FIELD TRIP
Help bring history, science, art and education to life for your students with a one-of-a-kind field trip experience. Tours include Community House No. 2 exhibits, a stop in our historic print shop, as well as numerous historic structures and a self-guided walk through the Harmonist Labyrinth. All state historic sites support Indiana Academic Standards, and feature a variety of academic topics. Call 812.682.3702 to schedule your visit to New Harmony.
Learn more
Download educator guide

An Ideal Weekend Getaway
New Harmony is the ideal location for weddings, conferences, festivals, concerts, retreats and theatrical performances. One stroll through town, and it's not hard to see why. Situated in picturesque southwest Indiana, the town has lovingly preserved its historic charm, while providing all the latest dining and shopping experiences a weekend getaway demands. What are you waiting for? Historic New Harmony awaits.
A membership means more to discover, year-round
Whether it's diving deeper into the historical documents in the Slater Print Shop, or spending the afternoon exploring the labyrinth and other outdoor experiences, our members find something new in New Harmony every visit.
Explore our Membership Options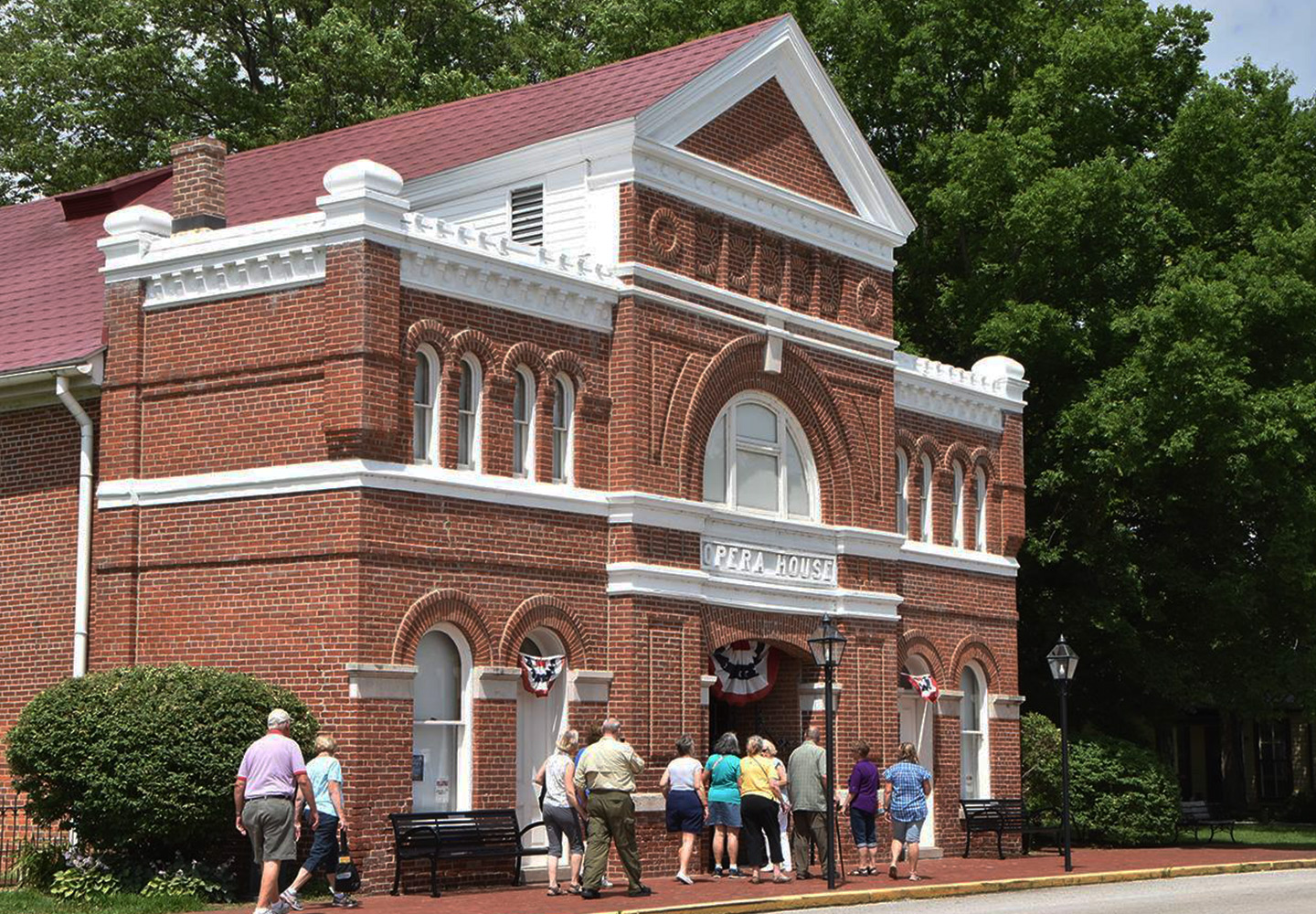 410 Main Street, New Harmony, IN, USA
Visit Today!
Tour the historic properties of two Utopian communities – the Harmonists and the Owenites – and discover the renaissance of science, spirituality, and the arts in this small Hoosier town. Sixty-minute tours begin at Community House No. 2 (410 Main St.).
Looking for More Weekend getaway Ideas?