A NATIONAL HISTORIC LANDMARK SINCE 1994
Lanier Mansion is one of the best examples of Greek Revival architecture in the country and is considered to be the "Crown Jewel" of Madison's Historic District. Here you'll have the opportunity to encounter, explore and experience history as it was in the 1840s–when America was still young and the Ohio River was the gateway to the West.
Children Under 3
Admission: Free
Youth (Ages 3 - 17)
Admission: $8
Adults (Ages 18 - 59)
Admission: $12
Seniors (Ages 60+)
Admission: $10
PURCHASE TICKETS
Timed, indoor tours are available Wednesday through Sunday at 10 a.m., 12 p.m., 2 p.m. and 4 p.m.
Specialty tours need to be booked in advance by calling the site at 812.265.3526. Self-guided walking tours of the grounds are open all day.
Use of paranormal equipment of any kind is not permitted on tours.
All guided tours begin at the Visitor Center, which is just west of the state historic site with an entrance facing Vine Street. Parking is available near the Lanier-Madison Visitor Center.
Walk up tour tickets are subject to availability. Purchasing online or by calling the site is recommended to ensure tour registration especially when visiting on a free day or when schools are in session.
Purchase Tickets
Operating Hours
Wednesday: 10 a.m. – 5 p.m.
Thursday: 10 a.m. – 5 p.m.
Friday: 10 a.m. – 5 p.m.
Saturday: 10 a.m. – 5 p.m.
Sunday: 10 a.m. – 5 p.m.
Monday: Closed
Tuesday: Closed
Holidays
Easter – Closed
Memorial Day – Open for preregistered tours only
Labor Day – Open for preregistered tours only
Thanksgiving – Closed
Christmas Eve – Closed
Christmas Day – Closed
Free Days
Martin Luther King Jr. Day
Presidents' Day
Juneteenth (June 15)
STEP BACK IN TIME WITH US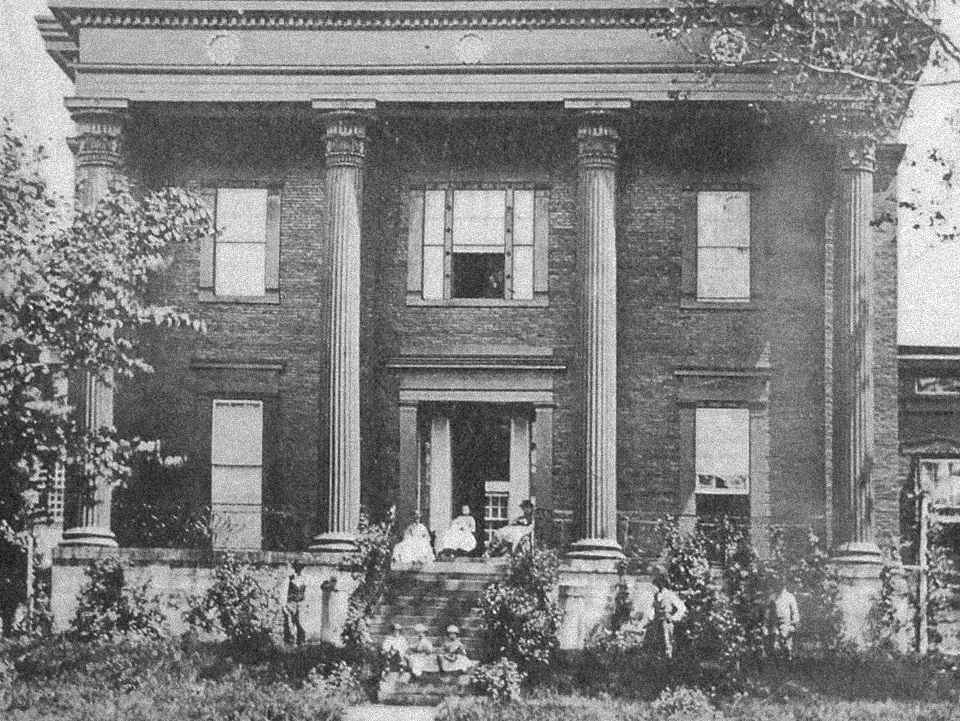 James Franklin Doughty Lanier was one of Madison's pioneers. His activities in banking and railroad development made him one of the most important figures in Indiana's history. Lanier moved to Madison in 1817 where he practiced law and served as clerk of the Indiana General Assembly in the 1820s. By 1834, he'd became president of the Madison Branch of the State Bank of Indiana and was a major investor in Indiana's first railroad. Lanier's business success allowed him to hire Madison architect Francis Costigan to design and build the grandest residence in Madison, which was completed in 1844.
Francis Costigan designed the mansion with many Greek Revival features. These include its square plan, the full façade porch on the south elevation, the Corinthian columns on the south portico, the Doric pilasters that appear on several locations on the exterior, the massive exterior entablature and dentilated cornice, the ornamental anthemia, the ornamental pediments over the windows and doors, and the Ionic columns that separate the double parlors on the first floor.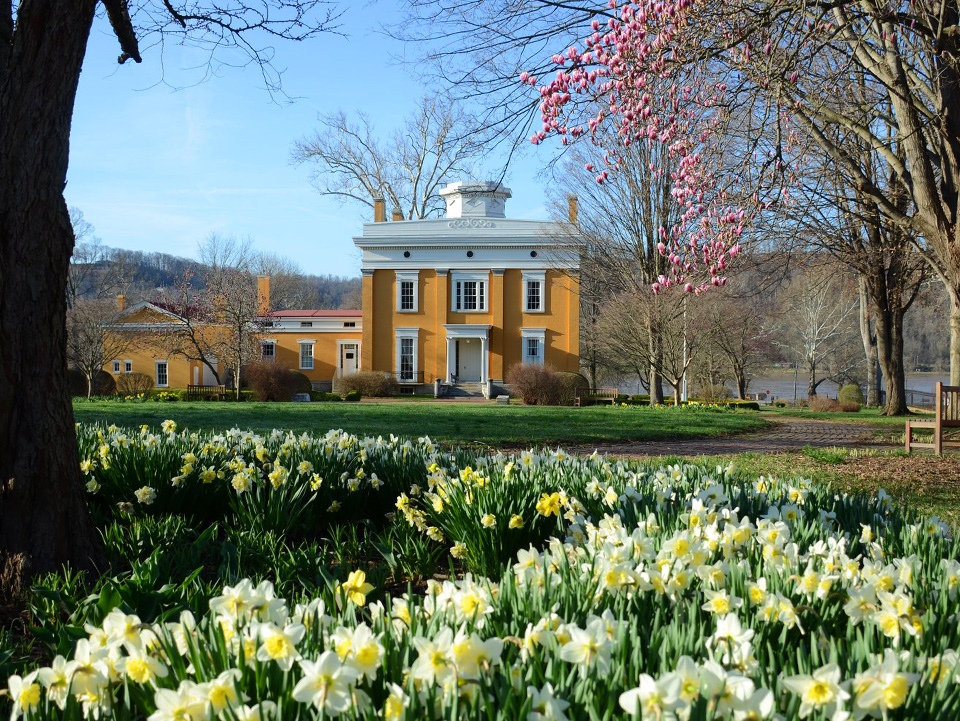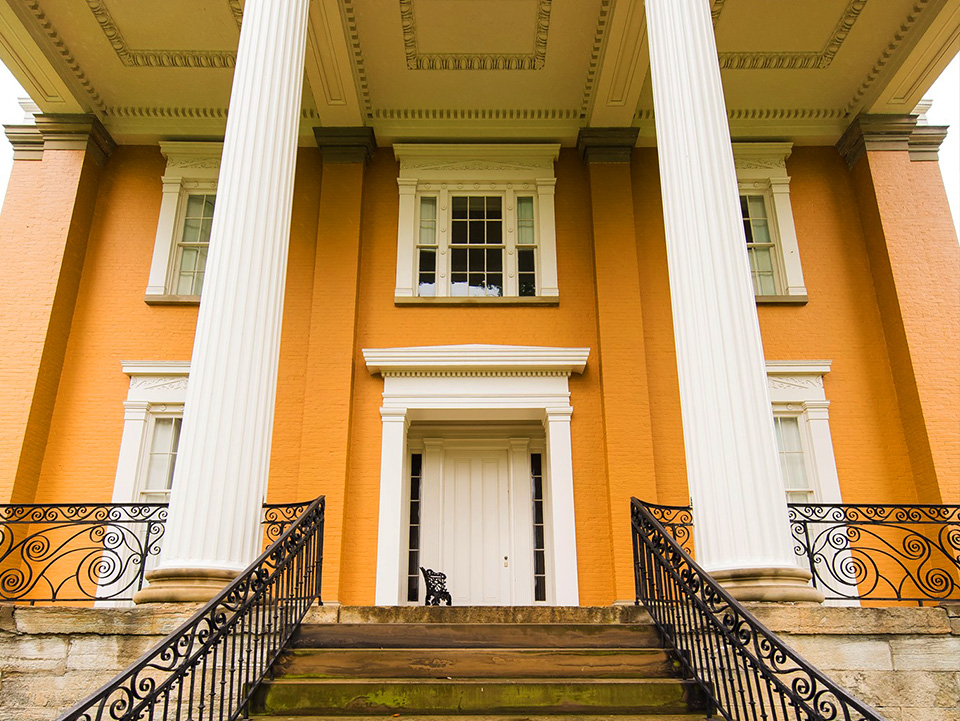 During the 1990s, the Lanier Mansion and grounds were restored to their former grandeur. After many years of painstaking research, the home was painted in the original colors both inside and out. On the interior, horsehair brushes were used to paint the walls and decorative plaster moldings with a high gloss varnish as they were in 1844. The wallpapers and carpets are all reproductions of those available for purchase in the 1840s.
Archaeologists and historians have been active at Lanier Mansion since 1990, discovering the original locations of the former dog kennels, poultry house, green houses and cisterns, as well as the original Lanier home and carriage house. Archaeologists also uncovered numerous glass and ceramic items, including shards of glass bottles, dishes, bowls and ceramic serving pieces made of yellow ware, white ware and porcelain, as well as transfer ware in a variety of colors. Researchers used the transfer ware shards as a guide in selecting the set of antique transfer ware that now adorns the mansion's dining room.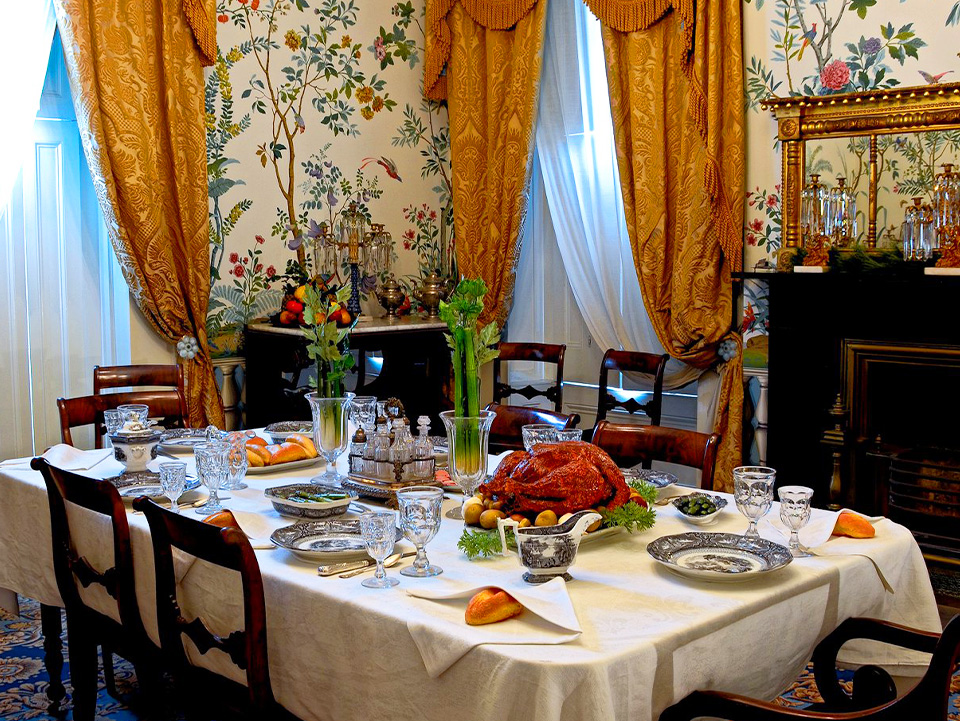 Recapture life in the 19th Century
Spend a day at the Mansion and you can easily imagine what life was like for James Lanier and his family in the mid-1800s. Careful interior restoration and redecoration have recaptured the Mansion's 19th-century splendor.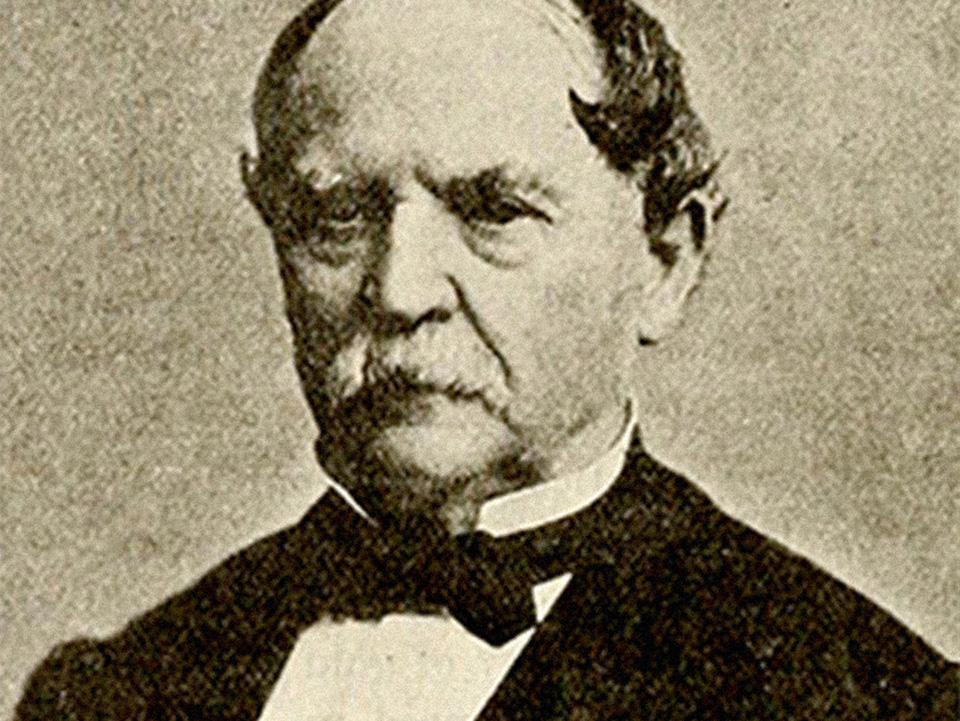 Explore the Crown Jewel
The Greek Revival Lanier home has been preserved and shared for almost 100 years to honor James F. D. Lanier. Mr. Lanier made major economic contributions to the State of Indiana and the nation.
Admire architectural details
Look at the beautiful architecture of the home. In addition to the spiral staircase, be sure to notice the Corinthian columns on the south portico, the Ionic columns separating the double parlors on the first floor and even a curved door near the stairs!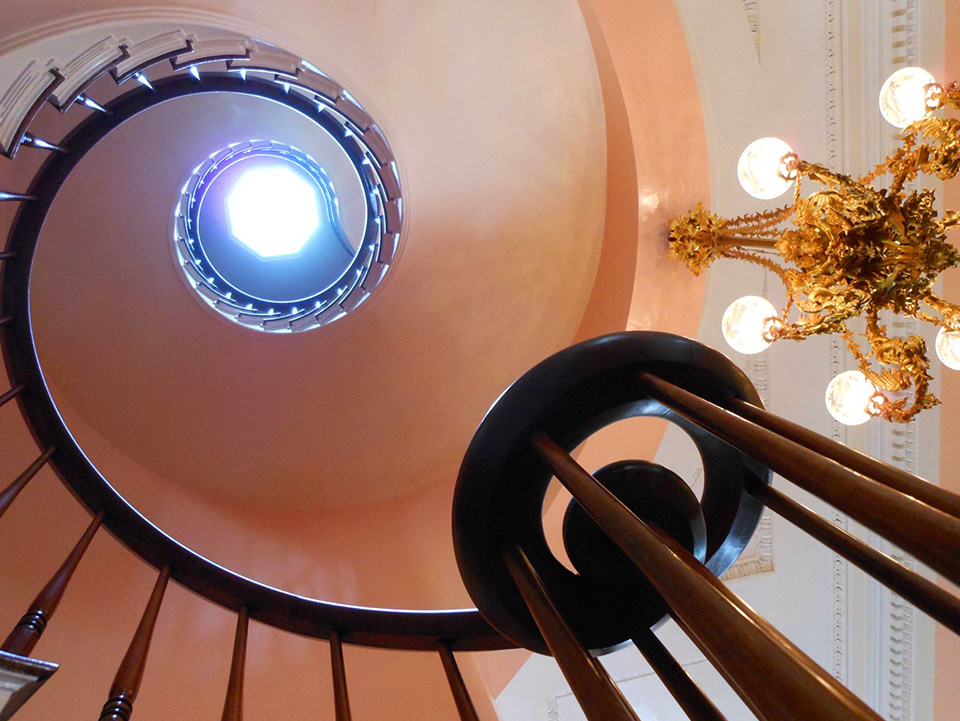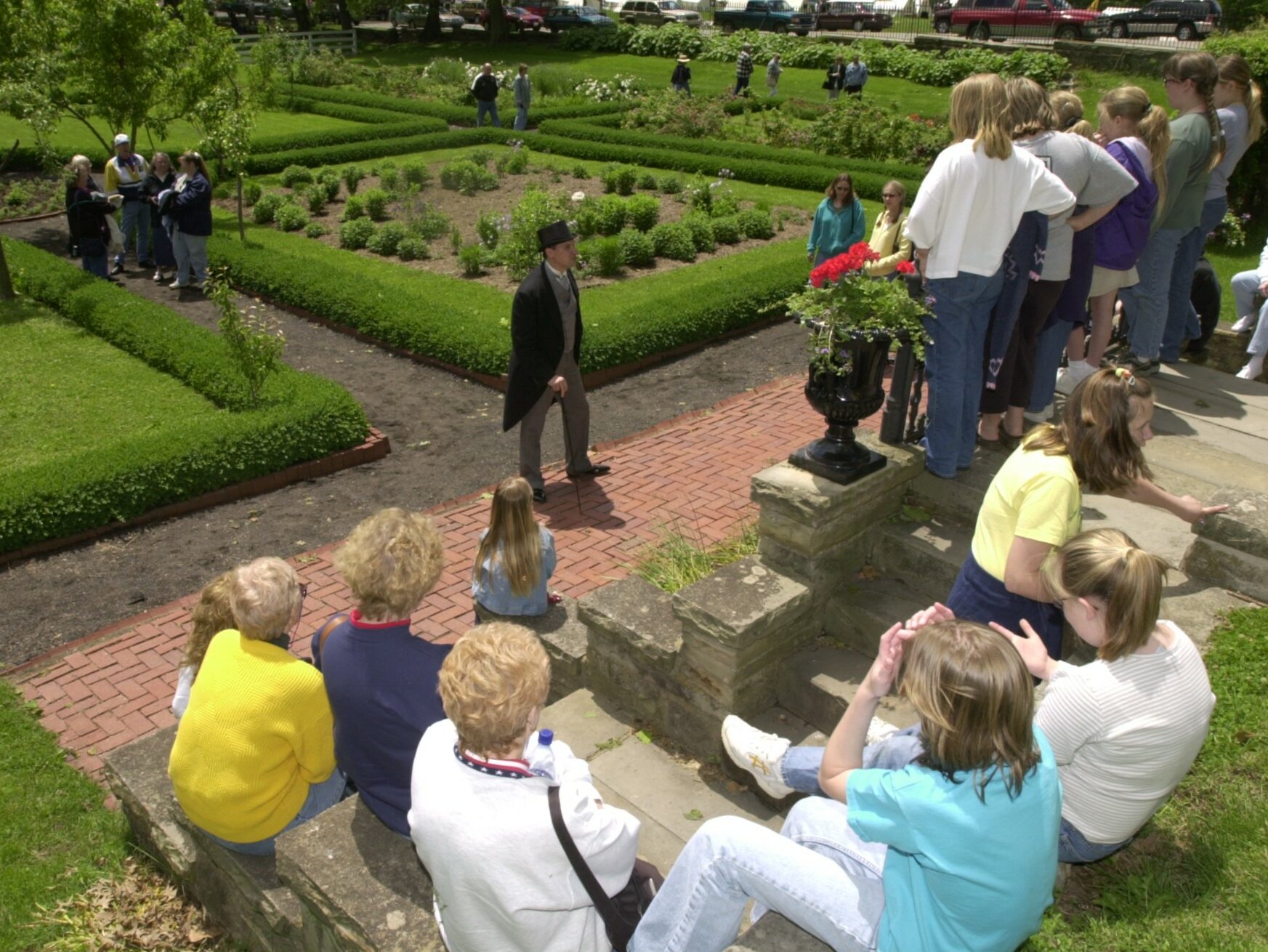 Volunteer with us
Become a part of something bigger. Help our visitors engage with the past and connect it to the present, carrying their newfound knowledge and experiences with them long after their visit. We invite you to become a part of this exciting institution as a volunteer. Click below to learn more and apply today.
Volunteer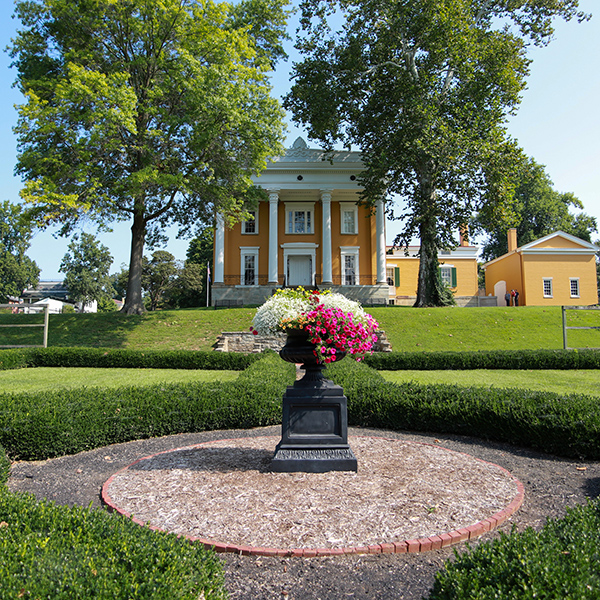 BOOK A FIELD TRIP
Help bring history, science, art and education to life for your students with a one-of-a-kind field trip experience. Students will learn how Lanier helped to build Indiana's economy and finance the Civil War. All state historic sites support Indiana Academic Standards, and feature a variety of academic topics. Call 812.265.3526 to schedule your visit to Lanier Mansion.
Learn more
Download educator guide
So much to see (and do) here!
601 W. First St., Madison, IN 47250
Visit Today!
Lanier Mansion is located just north of the Ohio River between Vine and Elm streets. All guided tours begin at the Visitor Center, which is just west of the state historic site with an entrance facing Vine Street. Parking is available near the Lanier-Madison Visitor Center.