A REFUGE FOR FREEDOM-SEEKERS
From the outside it looks like a normal, beautifully-restored, Federal-style brick home built in 1839. On the inside, however, it has some unusual features that served an important purpose in American history. This eight-room home served as a safe haven for more than 1,000 freedom-seekers on their journey to Canada. Levi and Catharine Coffin's home became known as "The Grand Central Station of the Underground Railroad."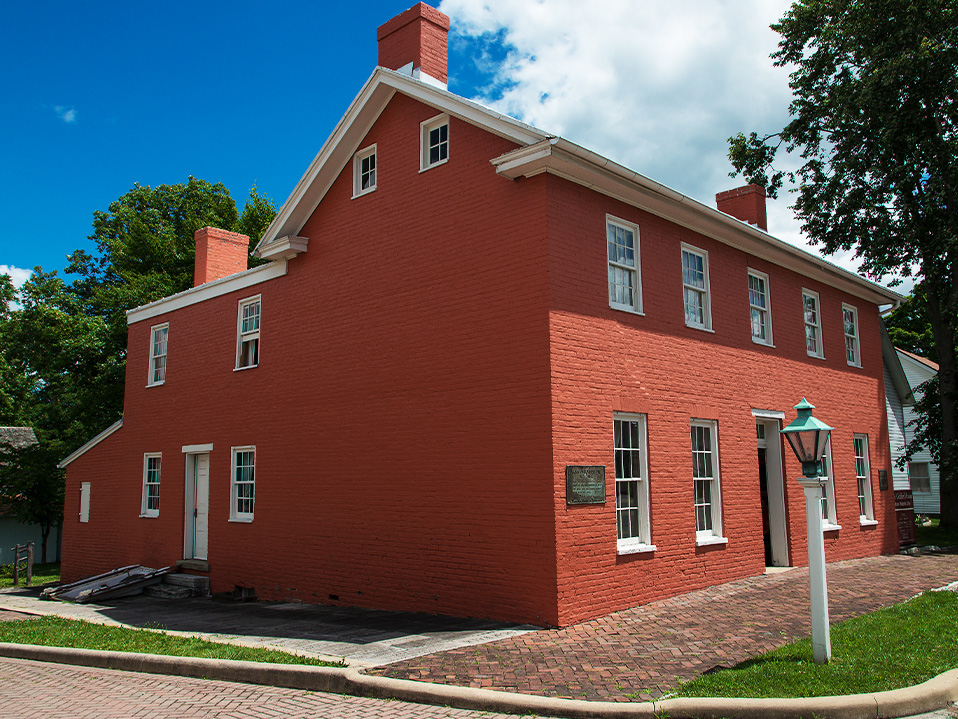 Being a Quaker home, the Coffin house would not have had many of the era's decorative features such as narrow columns, delicate beading or dentil trim. During the 20 years they lived in Newport (now Fountain City), the Coffins worked to provide transportation, shelter, food and clothing to more than 1,000 freedom-seekers. Many of their stories are told in Levi Coffin's 1876 memoir, Reminiscences.
For their journeys north, freedom-seekers often used three main routes to cross from slavery to freedom—through Madison or Jeffersonville in Indiana, or Cincinnati, Ohio. From these points, slaves traveled to Newport through the Underground Railroad. The Coffins' "station" was so successful that every person who passed through eventually reached freedom.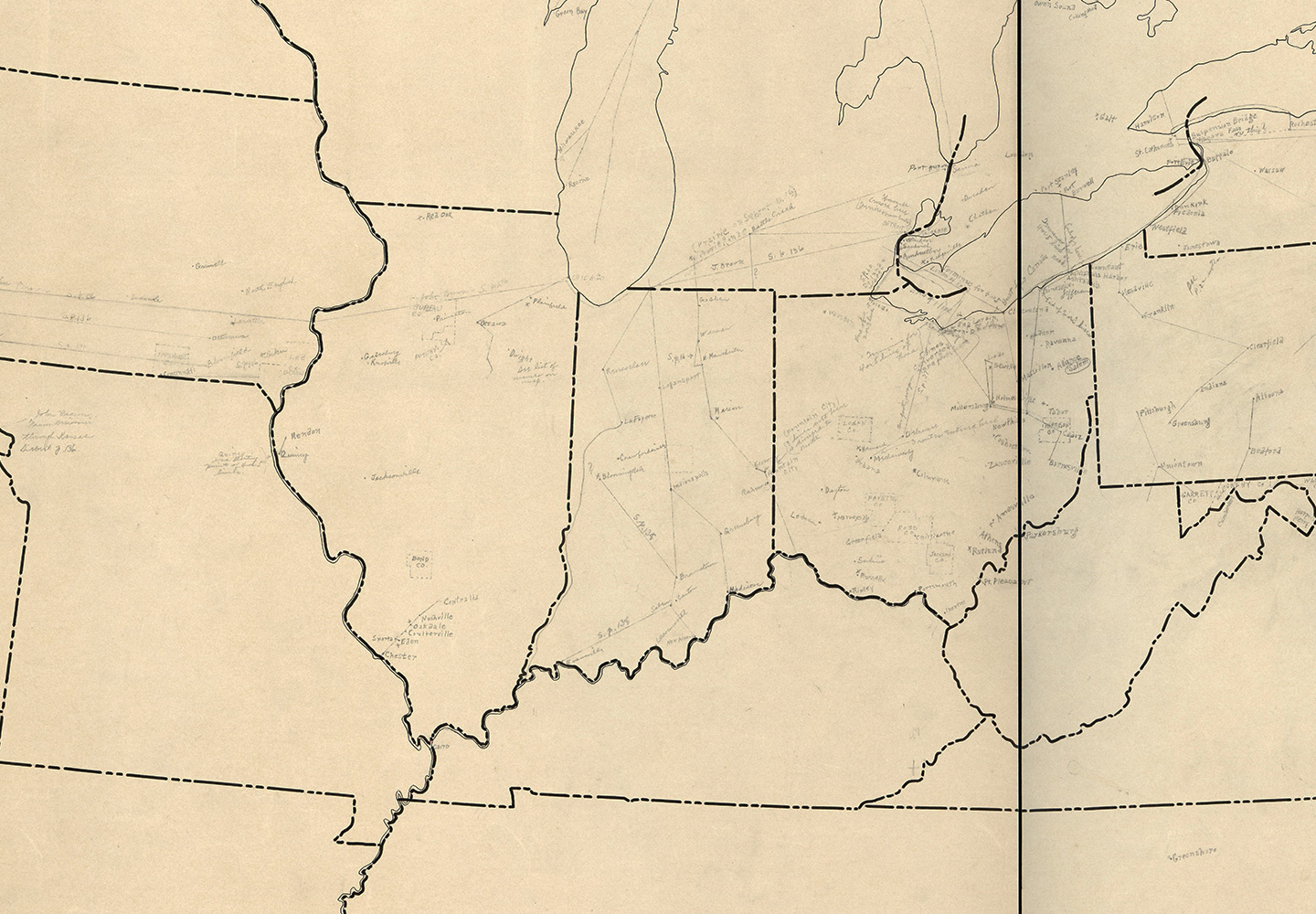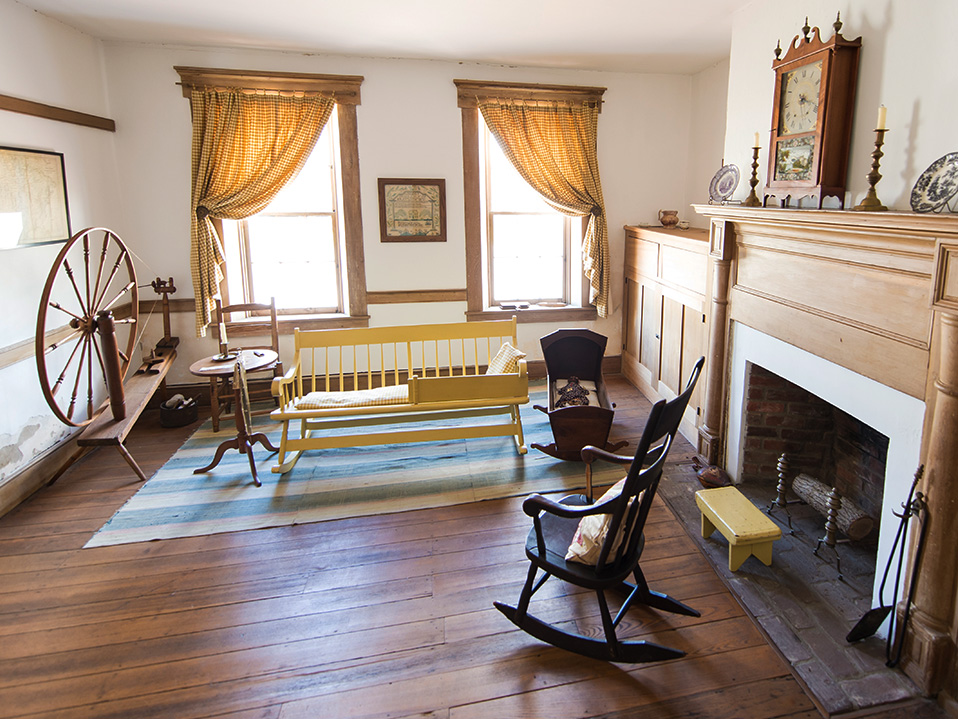 The location of the house, on Highway 27 at the center of an abolitionist Quaker community, allowed the entire community to act as lookouts for the Coffins and give them plenty of warning when bounty hunters came into town.
"I had already risked every thing in the work – life, property, and reputation – and did not feel bound to respect human laws that came in direct contact with the law of God."
Levi Coffin

See why this is named one of the top 25 historic sites in the nation!
The Coffin House was ranked as "one of the nation's Top 25 Historical Sites" by the History Channel. In 2016, the Smithsonian named the Levi Coffin House Interpretive Center "one of 12 new museums around the world to visit," while the Indiana Office of Tourism Development voted it as one of the top museums in the State of Indiana. Come see why.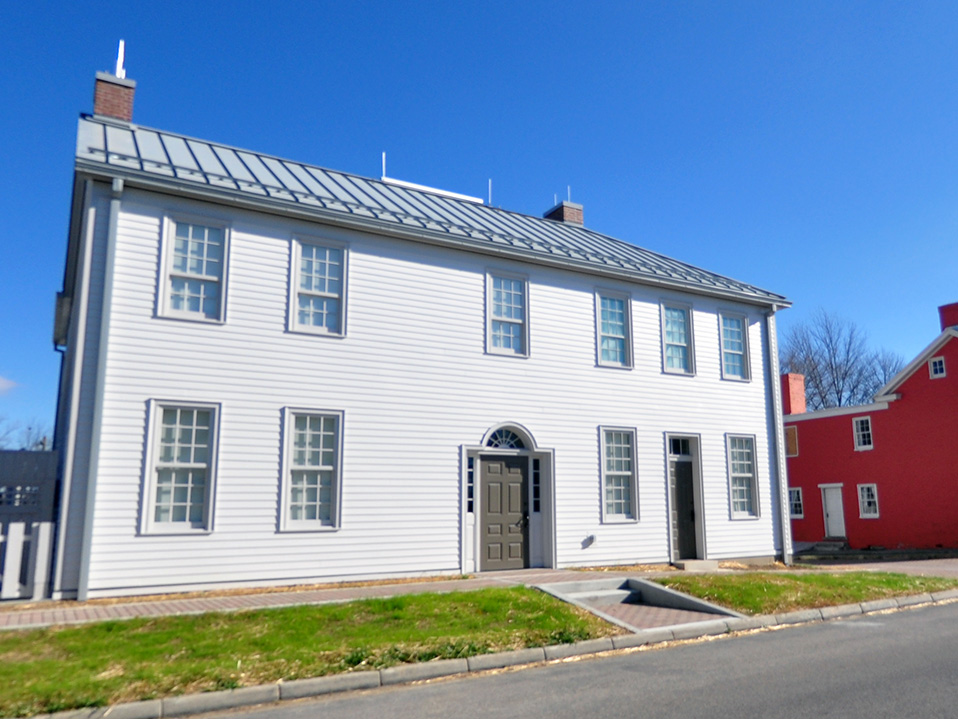 Explore our Interpretive Center
Here you will learn about the history behind this historic site in an orientation video. Afterwards, tour the building (Wednesday through Sunday, 10 a.m. to 5 p.m.) to learn even more about the Coffins' role in helping thousands find their way to freedom.
Experience the Underground Railroad
Lay your head in a mock false-bottom wagon to hear sounds of what it would have been like hiding in one of these escape tools. Try to lift a cotton bale, and learn about how slaves worked about one week to pick enough cotton for one bale.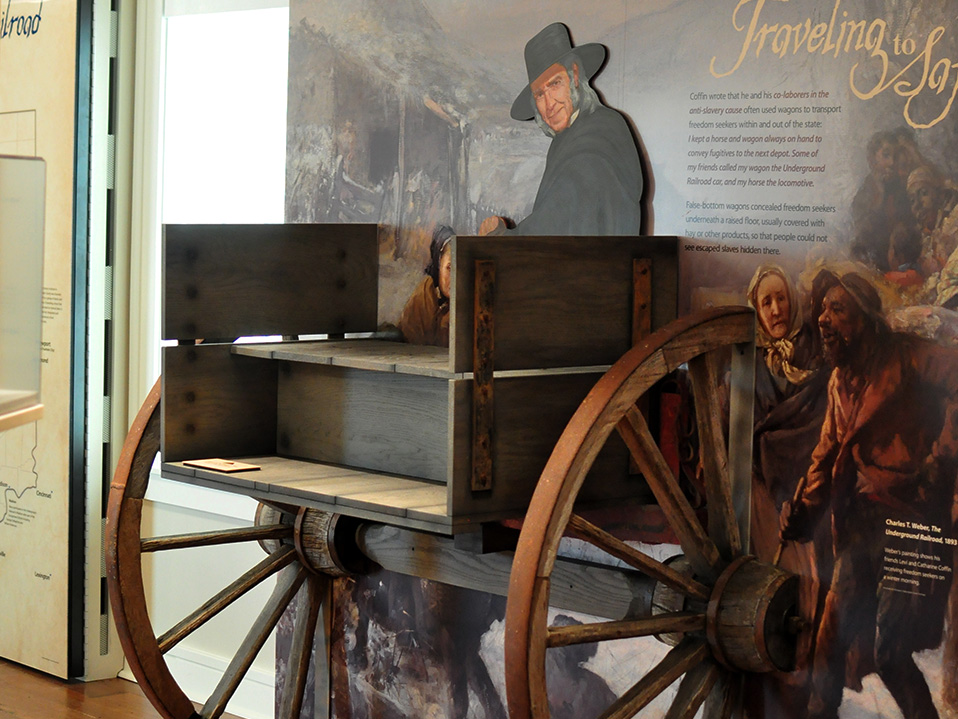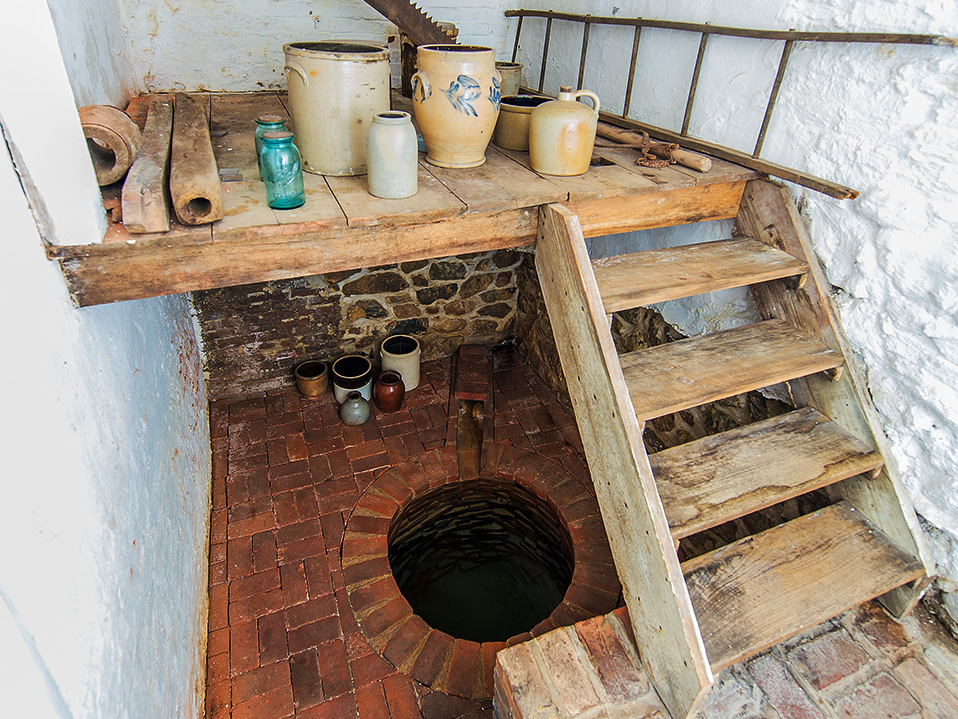 Tour this Historic Landmark
Enjoy a guided tour of the actual home where the Coffins housed so many freedom-seekers. Inside you'll find unique features like a basement kitchen, a spring-fed well in the basement, and large attic and storage garrets on the side of the rear room that served as convenient hiding places.
Explore Unique Artifacts
Escaping slaves were well hidden for their travels in wagons like this one, equipped with false-bottoms and used to transport freedom-seekers to the next safe house.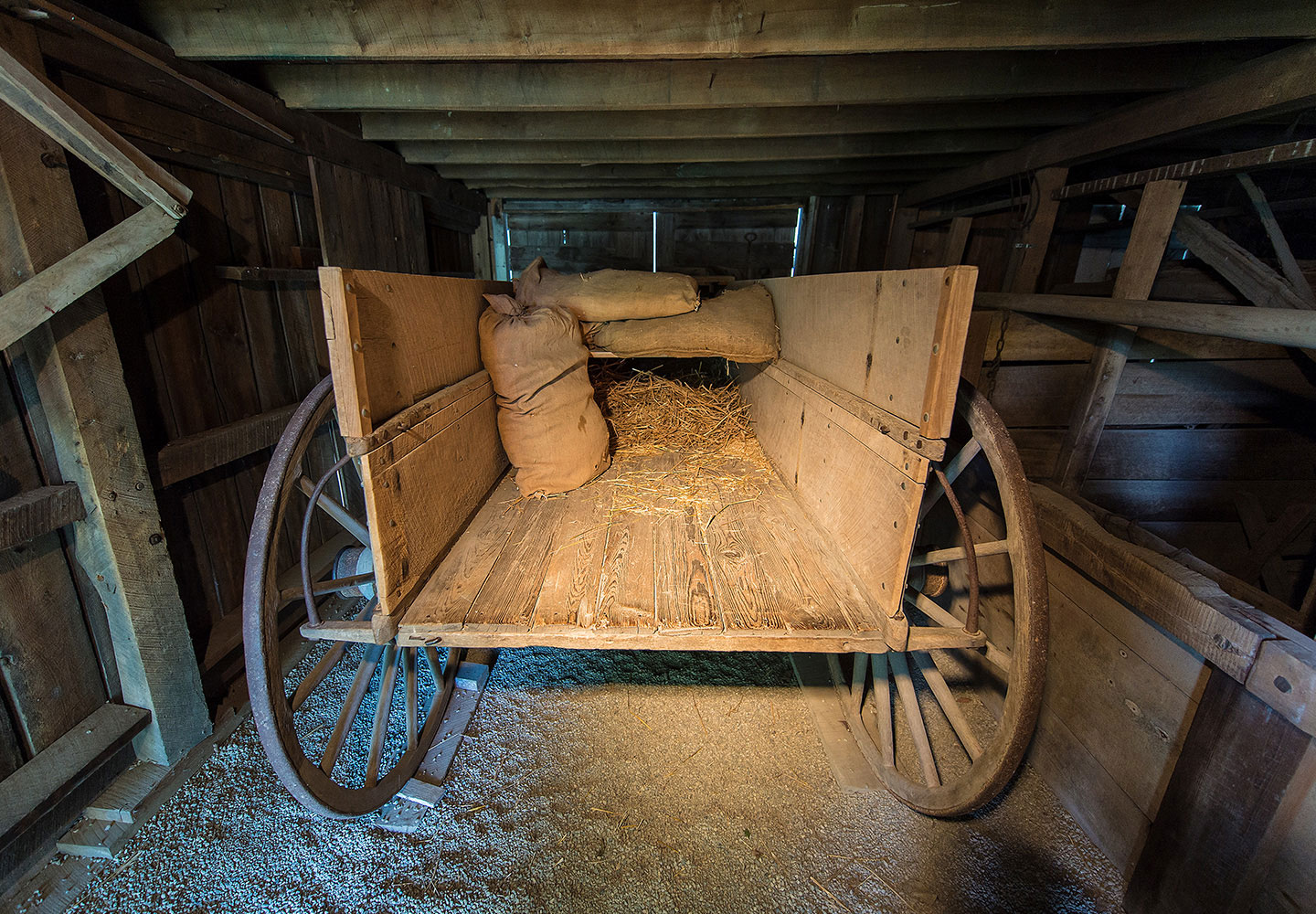 True Stories from the Underground Railroad
Eileen Baker-Wall grew up in Fountain City and has been a longtime volunteer at the site. The shoe she is holding belonged to her great-great grandfather William Bush. Stories of her grandfather were passed down in her family, ones that tell of William's escape from slavery in North Carolina, sometime in the 1840s. According to family stories, part of William's escape included hiding inside a wooden crate that was supposedly shipped to Levi Coffin in Newport (now Fountain City).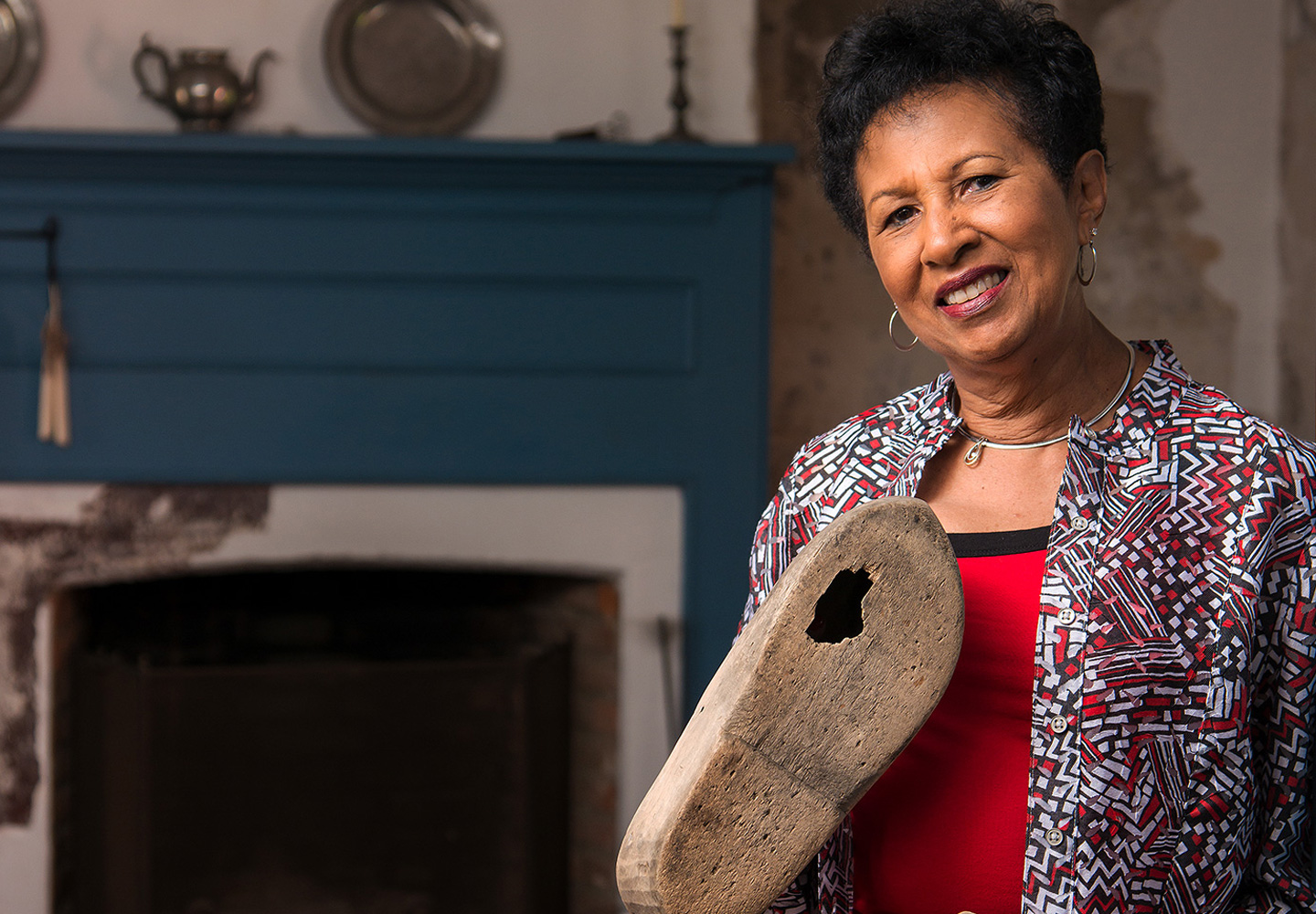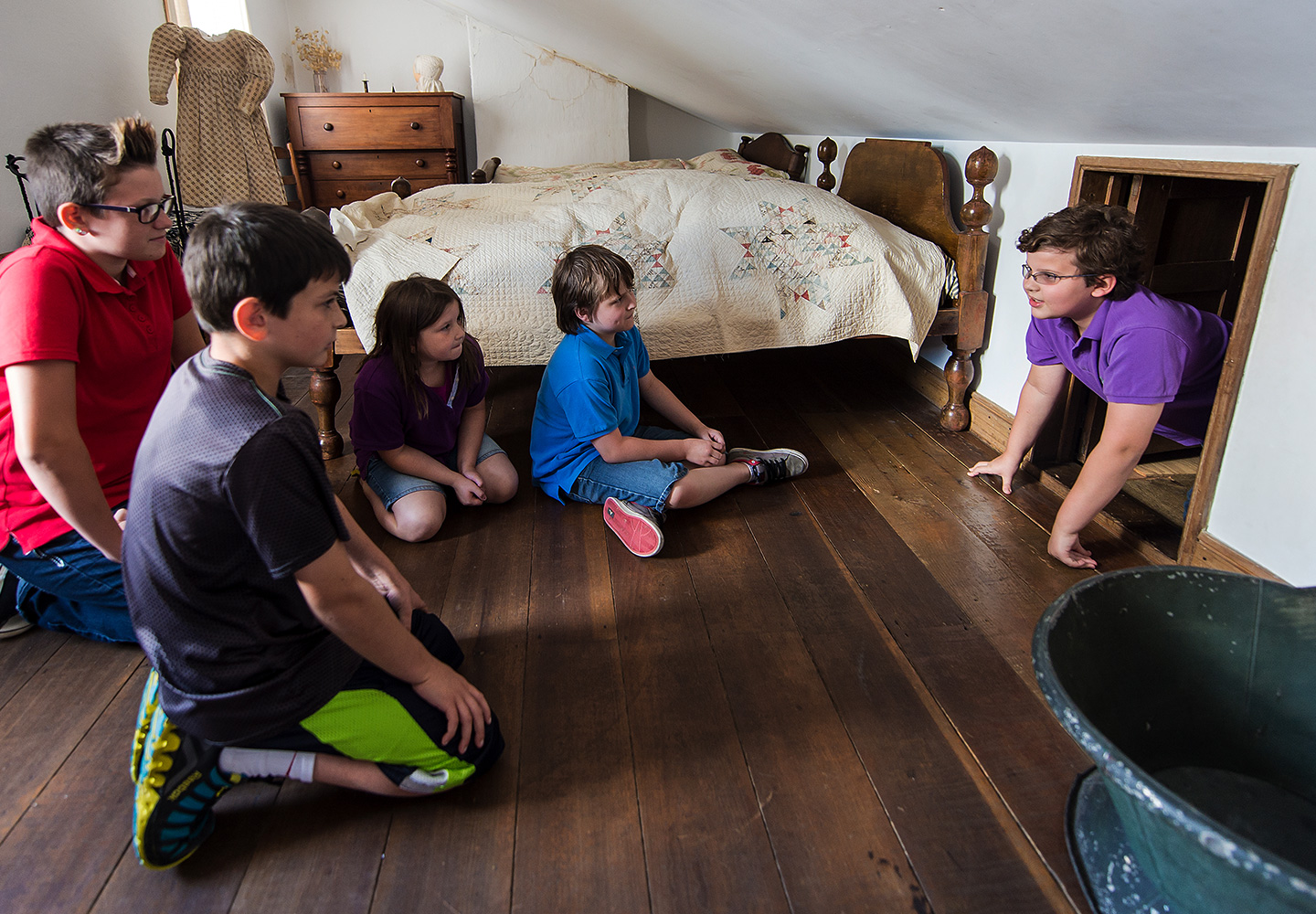 Our Members Preserve this Lasting Legacy
Our members help preserve and protect the valuable lessons that sites like this provide visitors from all over the world. What will you learn today?
Become a Member Today
Children Under 3
Admission: Free
Youth (Ages 3 - 17)
Admission: $5
Adults (Ages 18 - 59)
Admission: $10
Seniors (Ages 60+)
Admission: $8
Operating Hours
Wednesday: 10 a.m. – 5 p.m.
Thursday: 10 a.m. – 5 p.m.
Friday: 10 a.m. – 5 p.m.
Saturday: 10 a.m. – 5 p.m.
Sunday: 10 a.m. – 5 p.m.
Monday: Closed
Tuesday: Closed
Holidays
Memorial Day (May 29) – Open
Juneteenth (June 17) – Free admission
Labor Day (Sept. 4) – Open
Thanksgiving (Nov. 23) – Closed
Christmas Eve (Dec. 24) – Closed
Christmas Day (Dec. 25) – Closed
Free Days
Martin Luther King Jr. Day
Presidents' Day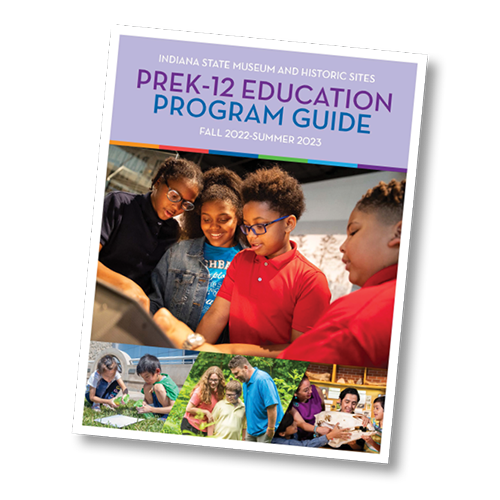 LOOKING TO BOOK A FIELD TRIP?
Help bring history, science, art and education to life for your students with a one-of-a-kind field trip experience. All state historic sites support Indiana Academic Standards, and feature a variety of academic topics. Call 765.847.1691 to schedule your visit to Levi & Catharine Coffin House.
Learn More in Our Educator Program Guide
201 U.S. 27 North, Fountain City, IN 47341
Visit Today
On U.S. 27, look for a two-story white building with a blue sign that says "Levi and Catharine Coffin State Historic Site".
Interested in powerful stories of other fearless Hoosiers?