Take a piece of the museum home with you
Visit the Indiana Store for a variety of Indiana-made and Indiana-themed items. You'll find one-of-a-kind items including art, posters, jewelry, shirts and sweatshirts, books, greeting cards and collectibles. Youth will enjoy novelty candy, toys, stuffed animals and other treats. Proceeds from the sale of all merchandise benefit the Indiana State Museum.
The Indiana Store has the same hours as the Indiana State Museum. Click here to view hours.
You can reach the store by calling 317.234.2468.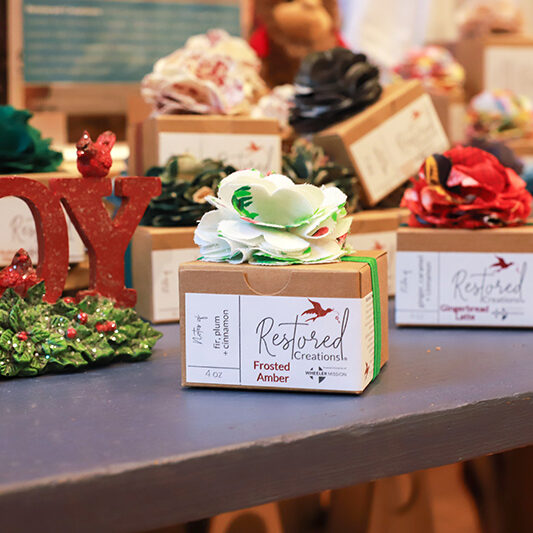 Locally Made Gifts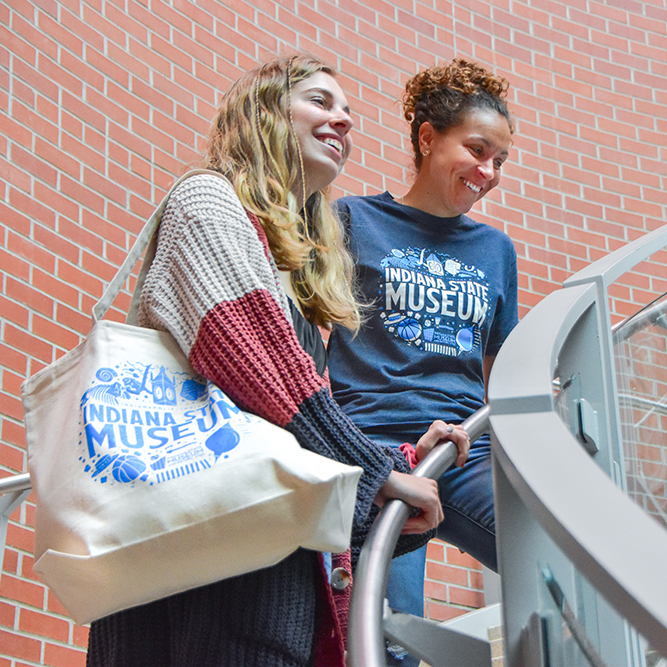 Apparel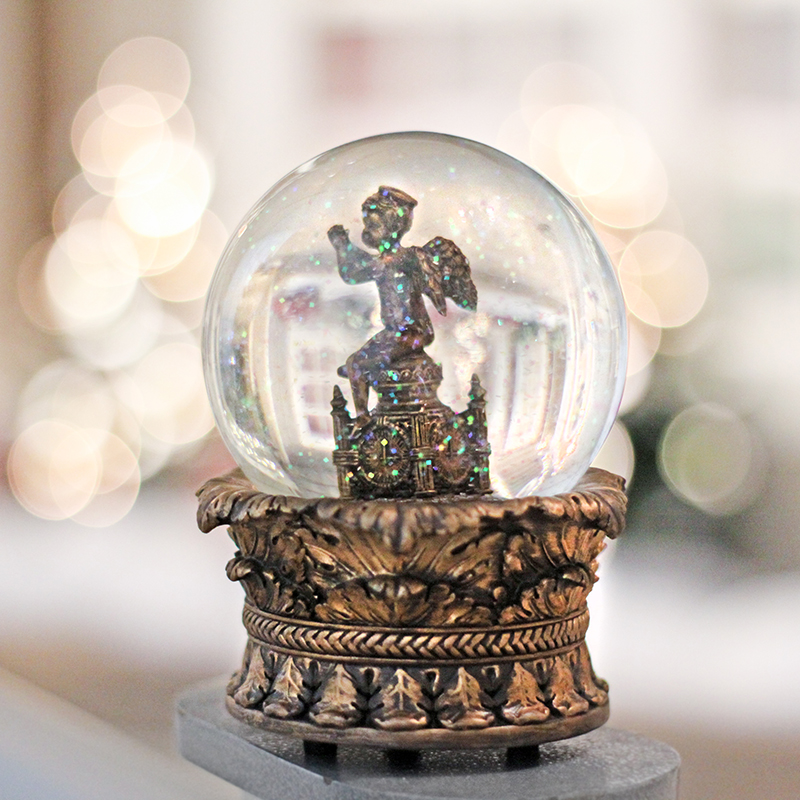 Collectibles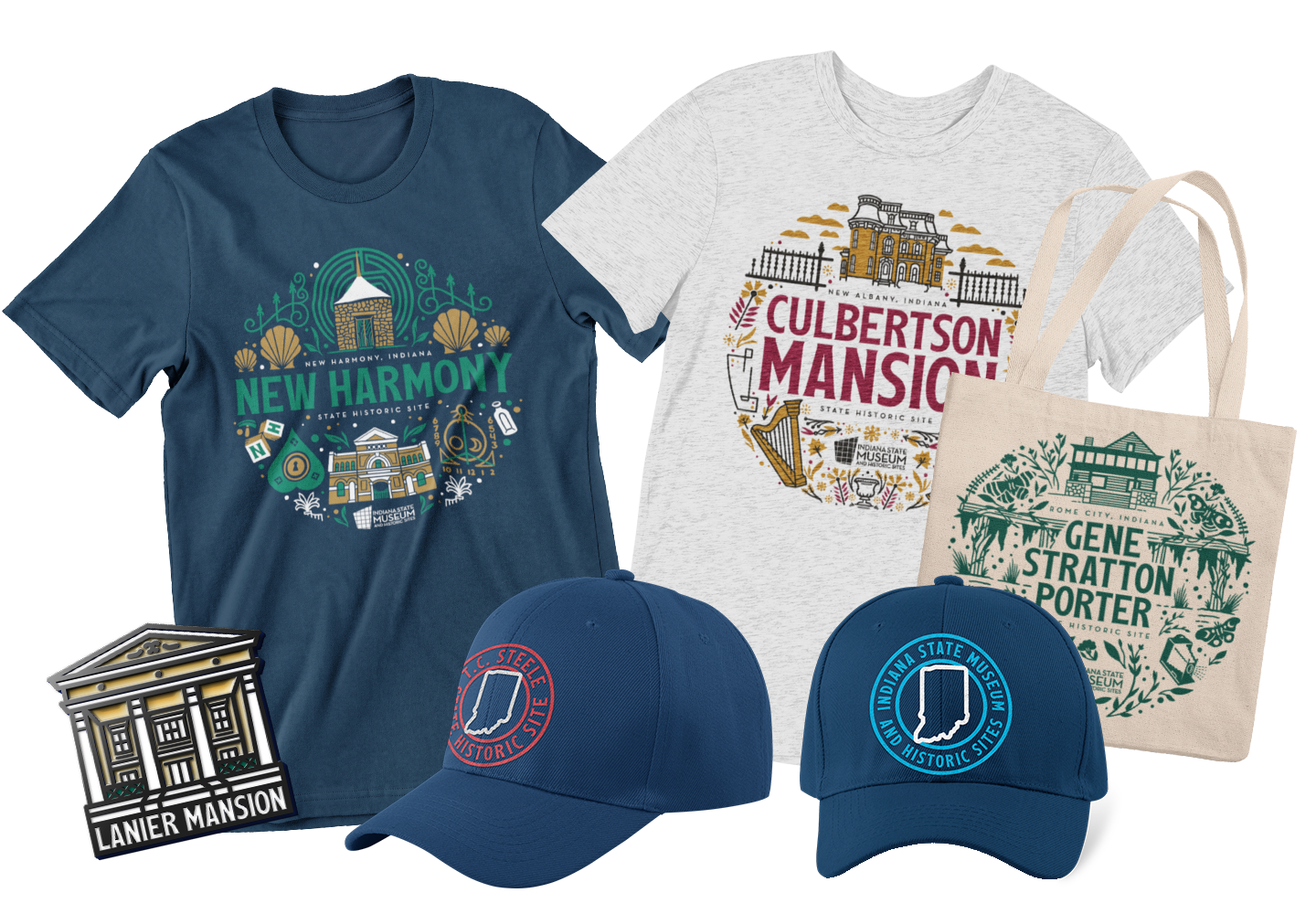 Take Home the INDIANA STATE MUSEUM COLLECTION
Introducing the official collection of Indiana State Museum and Historic Sites merchandise. This new collection includes hats, tee shirts, totes, mugs and enamel pins customized for each of our 11 historic sites and the Indiana State Museum. Make it a trip to remember with a special purchase to take home. After browsing our lookbook, call 317.619.2705 to place your order.
View lookbook
A Keepsake From Every Site
Artists. Dreamers. Big thinkers. See the places where iconic Hoosiers called home, and discover the inspiring stories of their legendary contributions to our state's innovative past. From a 19th-century utopian community on the banks of the Ohio River to the scenic lakeside cabin and formal gardens of one of Indiana's most beloved authors, you'll find the most unique destinations are just a hop, skip and jump away. Commemorate each visit with a special keepsake from the site's merchandise collection.