Visit for just $2 per family member, per visit!
The Indiana State Museum and Historic Sites is proud to participate in the Access Pass program. Access Pass is a program developed and administered through The Children's Museum of Indianapolis since 2004. This program brings together museums across the State of Indiana to make fun family learning available to more Hoosier families.
Access Pass Program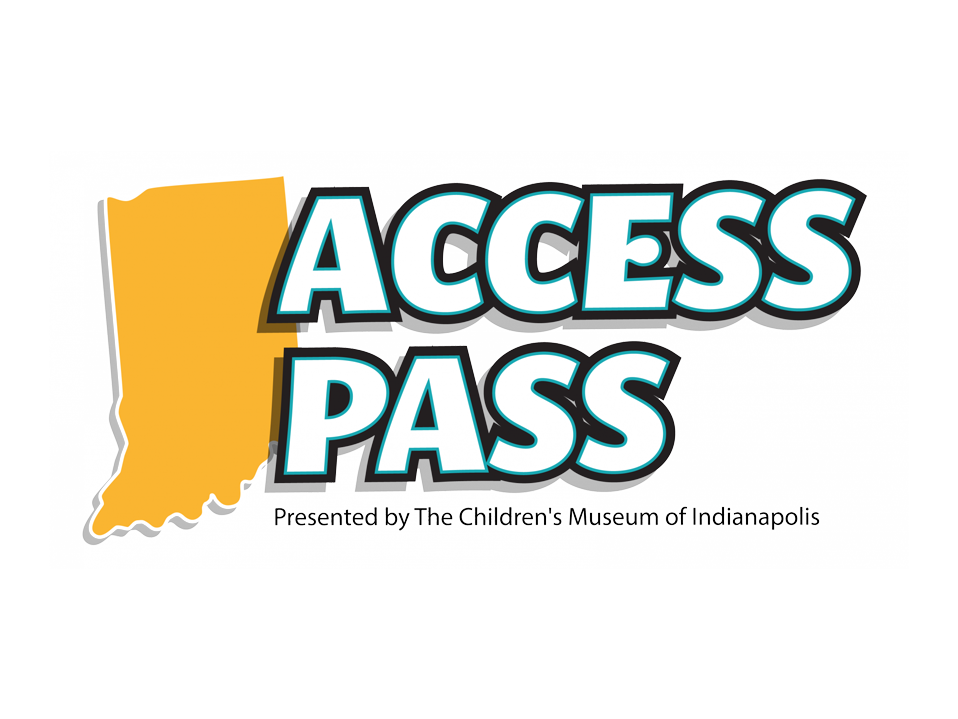 The Access Pass program is open to Indiana residents who receive state assistance either through Hoosier Healthwise Insurance, SNAP or TANF assistance programs.
The Access Pass is good for one year. After enrolling or renewing in the program, qualified families will receive an Access Pass card. A qualifying adult named on the card must present the card and an Indiana photo ID at the participating organization the family is visiting. Families can visit participating locations for just $2 per family member on the account per visit.
Upcoming programs with Access Pass Member pricing
Museum management reserves the right to cancel individual benefits in cases of fraud or misuse of the Access Pass program. Access Pass benefits may not be combined with any other discount.