Accomodations
The Indiana State Museum provides reasonable modifications to ensure it does not discriminate on the basis of disability in admission to, access to, or operation of its programs, services or activities. We understand that visitors' needs vary and our visitor services staff is available to help you make the most of your visit. For example, if you prefer to visit on a quieter day, we can generally advise on expected attendance. We can tell you where quieter areas are located in the museum if you need a break from noise and crowds on busier days. We'll reach out to our colleagues to discuss activities and which galleries you should visit depending upon your needs. Manual wheelchairs are available free of charge. Please call 317.232.1637 with any questions or concerns.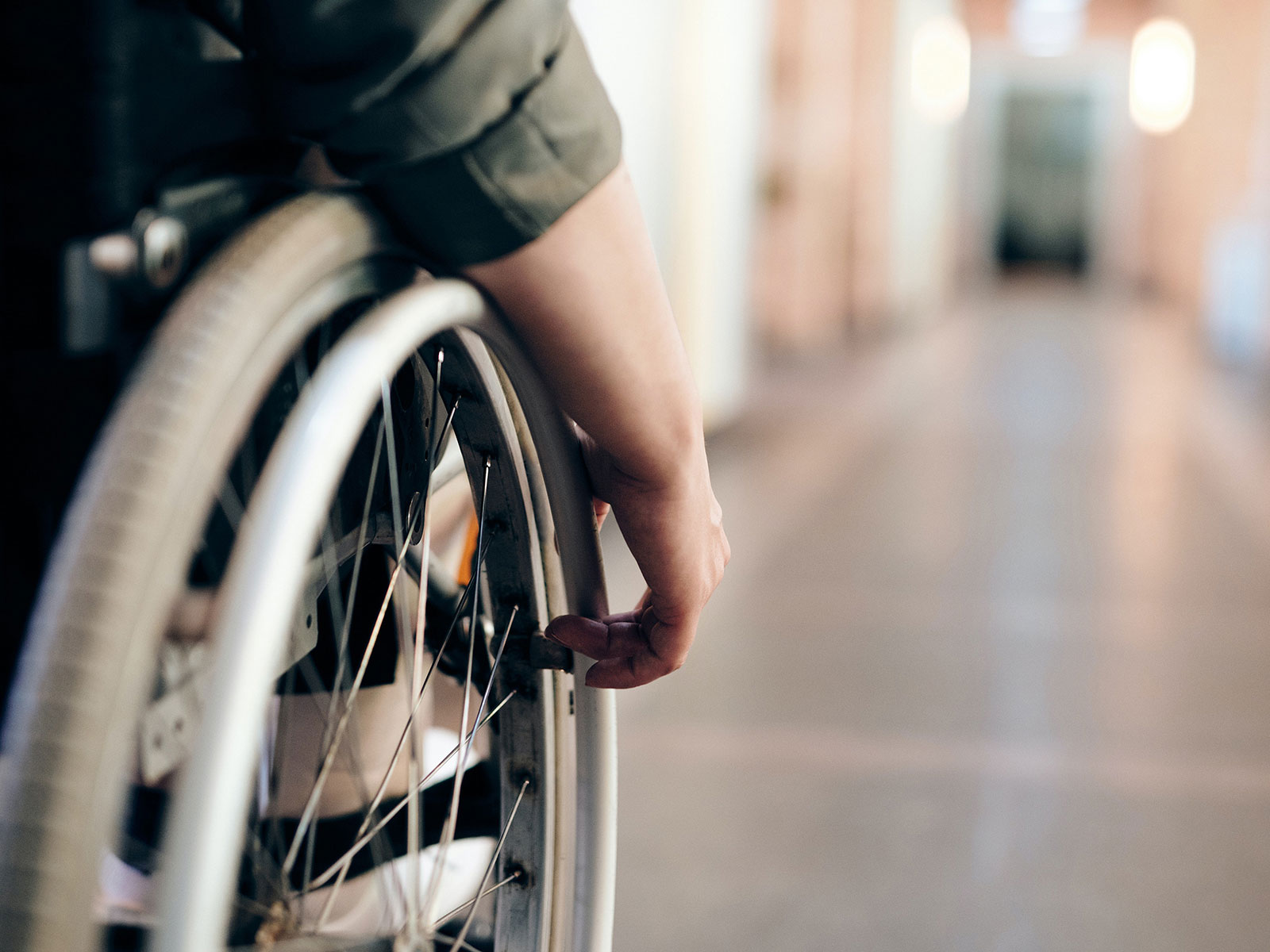 Mobility
Accessible parking is available in the White River State Park underground parking garage. This location offers ADA compliant designated parking spaces with signage on both levels. For raised roof vans, the upper level of the garage can accommodate a height of 8 ft., and the lower level 7 ft.
Curb cuts are located at the corners near and surrounding sidewalks leading to the Indiana State Museum.
Manual wheelchairs of varying size are available free of charge at the Information Station on level one.
Elevators to all levels of the museum and IMAX® Theater are ADA compliant.
There are ADA compliant restrooms on all levels with a family restroom located on level three.
Power doors are located at all museum public entrances.
Hearing
The Indiana State Museum offers a variety of programs with American Sign Language (ASL) interpretation available upon request with a 48-hour notice.
All in-gallery videos are open captioned.
For private events that require ASL interpretation, please contact facility rentals with a 48-hour notice at 317.232.1637.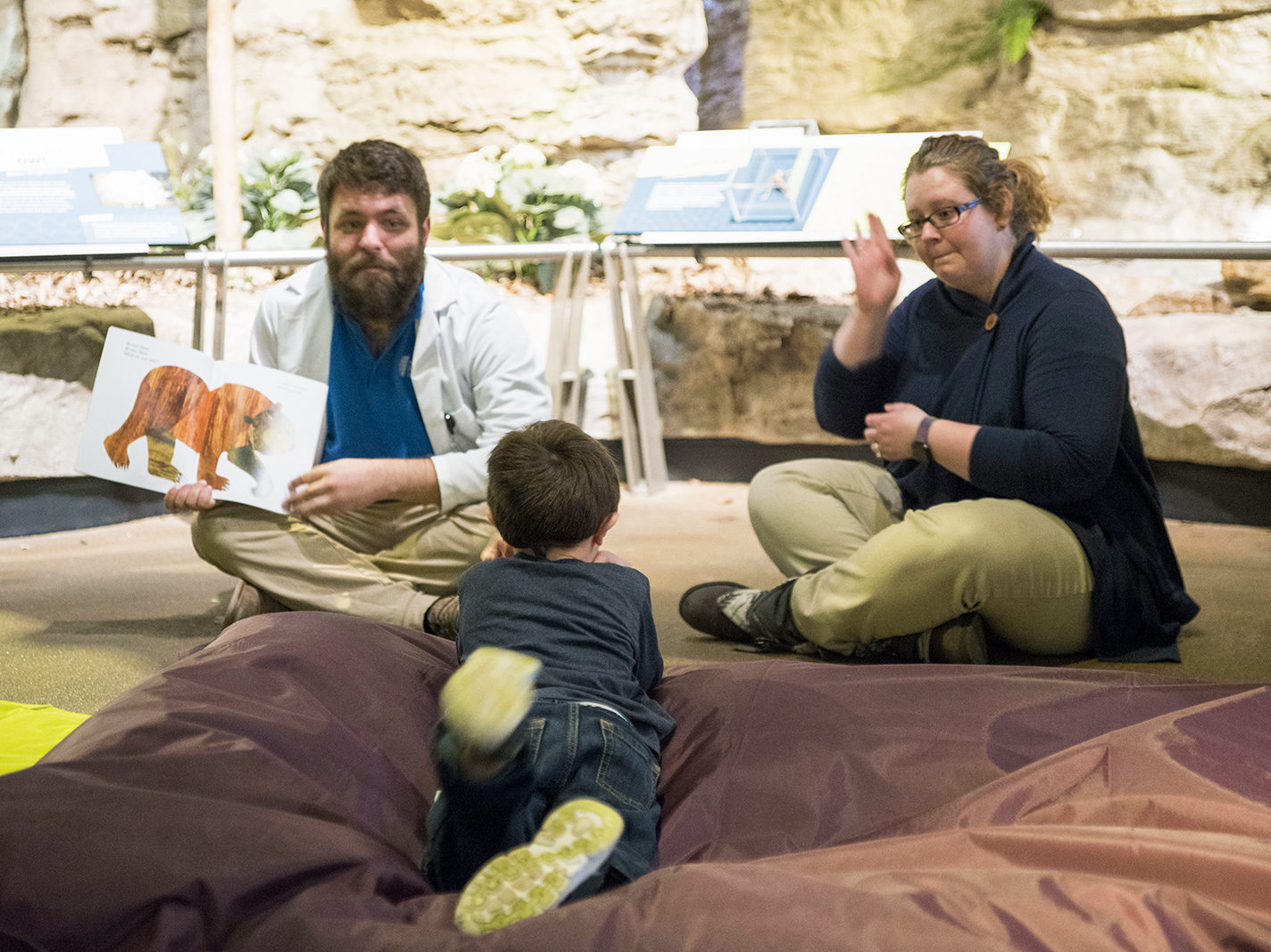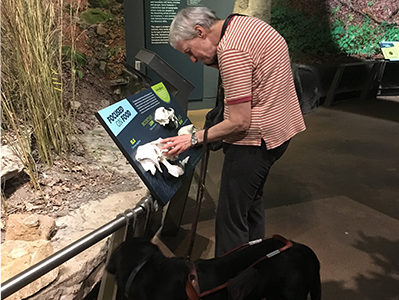 Vision
For the visually impaired or blind visitor, the museum is best navigated and experienced with a companion. It is highly recommended that visitors plan a return visit as the museum is filled with all sorts of interesting facts, artifacts and opportunities, and it can be overwhelming to take in on just one visit. Consider purchasing a membership as this is the most economical approach.
Service animals are welcome.
Braille signage is in accordance with ADA requirements in areas such as elevators, restrooms and entrances.
Taking into consideration the sensitive nature of artifacts, some displays are tactile.
General Amenities
Parking is $4 when visiting the museum and free when attending an IMAX® film.
Self service coat racks are available on level one by the School Lunchroom.
Accessible drinking fountains are located throughout the museum on each level.
For information about the first aid room, inquire with a gallery host or visitor services staff member.
Bicycle racks are available at the Washington Street and canal-level entrances.
There is a Mom's Room located on level two.
A family restroom is located on level three.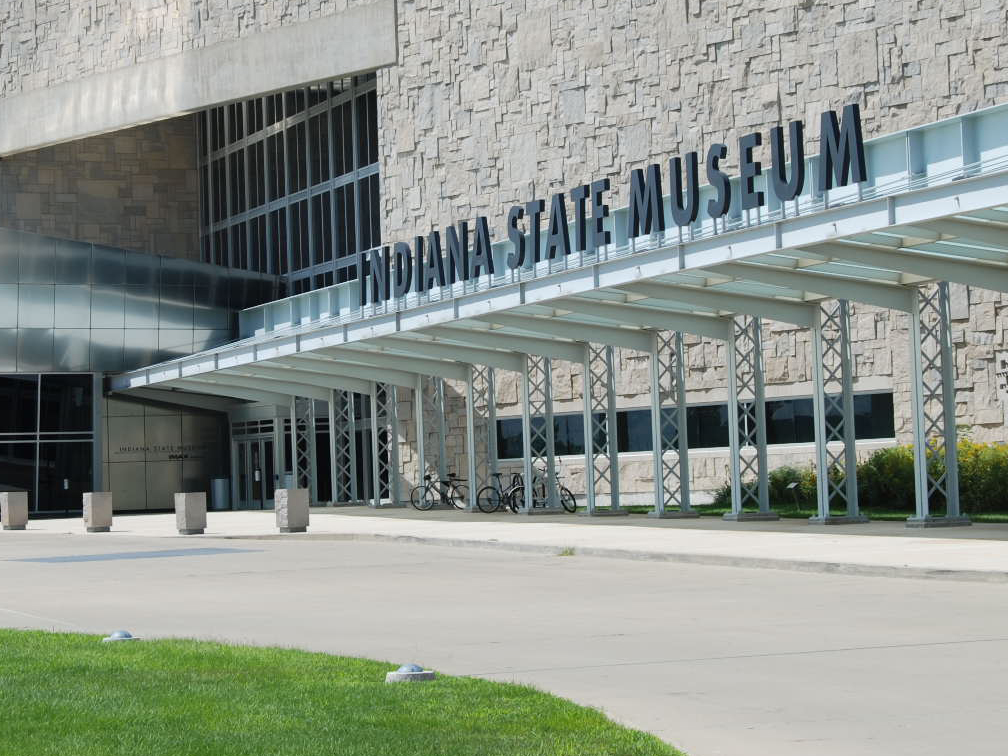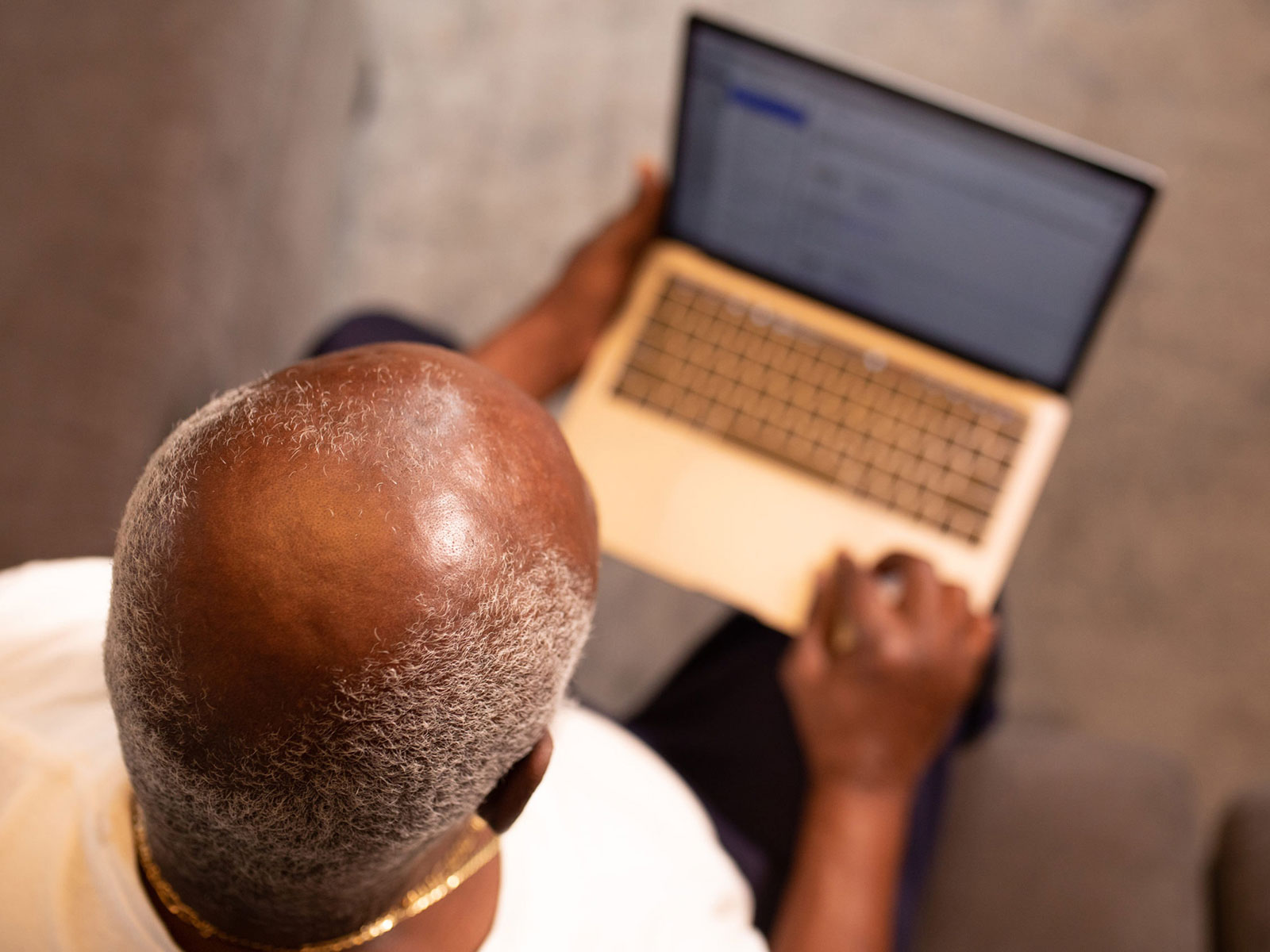 Website
Indianamuseum.org is compliant with WCAG 2.0 standards.
For questions or concerns, send an email to [email protected].