Published May 6, 2020
Adults Night In: Ice Age Date Night
Before COVID-19, a date to the museum proved a great way to spend some time with your honey, strolling hand in hand in our ice tunnel while seeing Fred the Mastodon and our other Ice Age giants! While we aren't able to stroll hand in hand with our date on a night out right now, we wanted to bring some fun to you inspired by one of our permanent exhibits.
Don't worry if you don't have a date that lives with you – call up your gal pals or even your grandma online for a virtual hangout!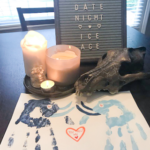 DESSERT
Make plans to support a local establishment for dinner with your date by ordering some takeout, and create your own ice cream treat to celebrate the Ice Age! What better way to celebrate the Ice Age than to get a little chilly? Be sure to add some special touches to your dessert to channel the Ice Age aesthetic!
SUPPLIES
Vanilla ice cream
Blue food coloring
Sprinkles
Feel free to add other items, too, like mix-ins or candy!
INSTRUCTIONS
1. Scoop out your ice cream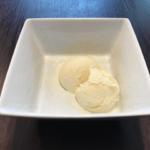 2. Get your supplies ready. I used some of my leftover "winter" sprinkles for the theme. Blue food coloring was perfect too.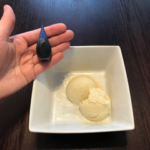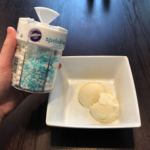 3. Add a few drops of the blue food coloring and mix! You can always add more if you like.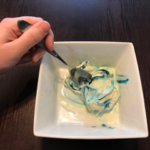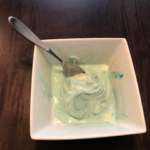 4. Add those sprinkles!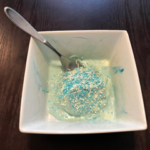 5. And voila! A special Ice Age ice cream dessert.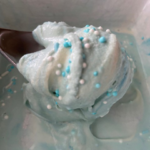 BONUS – CREATE YOUR OWN ICE CREAM
Want to level up in your dessert game? Make your ice cream from scratch.
Depending on what ingredients you have in your home, here is a simple homemade ice cream recipe to try out. If you have dietary restrictions, there are plenty of recipes online to fit your personal needs.
Links below to a few different options depending on what is in your fridge and pantry.
---
One of our most notable collection items is Fred the Mastodon! Loved by museum staff and guests, create your own piece of art inspired by Fred!
MASTODON ART PROJECT
SUPPLIES
Paper
Paint (two colors minimum, add more if you like!)
Paint brush
Googley eye (optional)
Creativity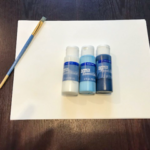 INSTRUCTIONS
STEP 1: Prep your workspace, as shown above.
STEP 2: Cover your hand in paint and press to the paper (you can add paint to your hand by pressing it into paint on a paper plate, or you can paint it directly on your hand if you don't have any paper plates.)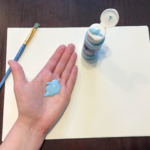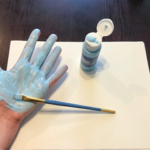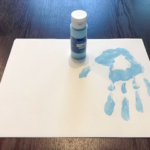 STEP 3: Allow to dry slightly and help your spouse/roommate/housemate with their hand print. We decided to put our hand prints on the same paper!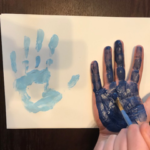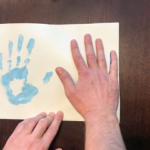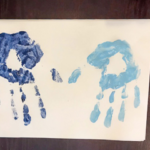 STEP 4: Flip the paper upside down, then add tusks to the "trunk" (thumb) with a different paint color. I traced mine with a pencil. We decided to use the same colors for our tusks rather than using a white or gray.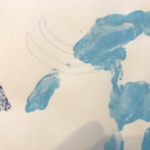 STEP 5: Add the eyes with your googley eyes or a different paint color.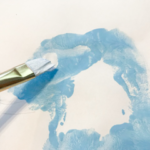 STEP 6: Add your personal touch to your mastodon art! We decided to have our mastodons be in love since it was date night!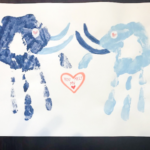 We hope to see you and your date at the Indiana State Museum and Historic Sites soon. Until then, continue following our Adults Night In series every Saturday as we bring the museum to you.