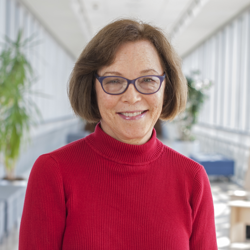 By Hannah Kiefer
When exhibit developer Cathy Donnelly recalls spending summers with her aunt Fraze Donnelly, she remembers swimming in Little Chapman Lake, near Warsaw, Ind.
Fraze would take time every summer to teach Cathy and her sister to swim. They would spend afternoons floating in the water on inner tubes or going out on Fraze's boat to fish or catch turtles. Fraze always loved the water and swimming, and for good reason.
In 1924, Fraze competed – and won a gold medal – in the 1924 Olympics in Paris.
1924 was only the second time women could compete in the Olympics, according to newspapers about Fraze's competing.
"She was a natural athlete," Cathy said. "But, back then, girls were not encouraged to do that. She was unusual for her drive and ambition for a woman at that time."
But, it wasn't Fraze's way to go along with what was expected of her. "She was always very headstrong," Cathy said with a laugh. "She was going to do what she was going to do."
In 1924, all athletes in the Olympics had to come in as amateurs, and then could continue on as professional athletes after competing. Fraze's training began as a young girl, and she participated in her first swim meet at the Hoosier Athletic Club when she was 10. There, she was scouted by a coach, and she trained from then on, until she would eventually work her way up to the Olympic trials in New York, then to the Olympic Games.
There, she won a gold medal in the women's 4×100 relay. Cathy's family still has that gold medal – and Fraze's many other trophies and ribbons – today.
After winning the Olympics, Fraze went on to swim professionally for a while, then eventually taught swim lessons at the Riviera Swim Club in Indianapolis. After that, she became a nurse, although she always continued to share her love of swimming with others.
"She was very modest," Cathy said. Talk of her Olympic win didn't often come up when they'd visit. "She would only talk about it if asked specifically."
Cathy said her father would talk about it more than her aunt. He was only 10 at the time, but he traveled with their family to Paris to watch Fraze compete.
Although Cathy says she didn't inherit Fraze's athleticism, she has always taken a bit of her aunt's wisdom to heart.
"She was very encouraging of setting goals and going out and achieving them; I'll always remember that."