Published February 5, 2021
Come play with us
Over the past few years, gaming has become an important part of Indiana State Museum programming. Now, thanks to a grant from the Institute of Museum and Library Services in partnership with the organization Games for Change, we're taking it up several levels.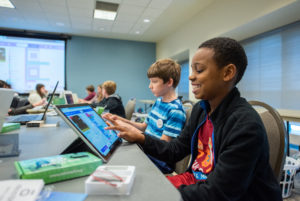 The museum has been accepted into Game Plan, a game-design program that teaches pre-teens and teenagers coding and how to create games. Educators from the museum will be taught the fundamentals of game design and how they can incorporate those fundamentals into a museum setting, and they'll use that information in programs the museum offers.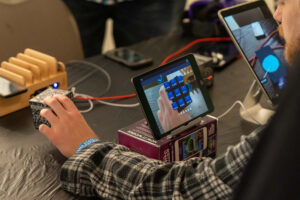 For the Indiana State Museum, that means Game Plan lessons will work their way into summer technology camps, scout, after-school and homeschool programs, and the For the Win Hoosier Game Expo event the museum holds in November.
Educators and students who participate in these programs will have access to professional game designers and experts in the field for lessons and advice. They'll also get to participate in "game jams," where students can work directly with game designers.
"We wanted to be part of this because we're trying to engage students who are interested in game design," said Bethany Thomas, vice president of education and engagement.
"We're also trying to introduce more technology into the programs and events we're doing. I hope we're providing relevant programming, expanding our audience, offering families and kids things they're interested in and drawing them to the museum."
In receiving the grant, the Indiana State Museum finds itself in some excellent company: The Metropolitan Museum of Art in New York, and Getty and Broad museums in Los Angeles were also among those selected for Game Plan.
In addition to support and an implementation plan, each participating museum receives a $3,000 stipend.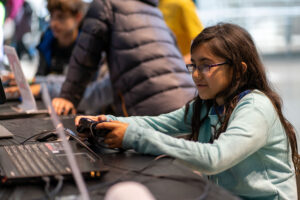 Games for Change, a 15-year-old non-profit based in New York, hopes the program will serve more than entertainment purposes. Programs and Operations Manager Marissa Harts said games can shed light on social impact issues and educate players. They're working with an organization called Take This, whose goal is to increase the support for mental health in the game enthusiast community, to encourage Game Plan participants to create games with themes of resiliency.
The bottom line, Harts said, is that "kids will come out with an idea of how games are made, how to code and maybe with a working game too."