Published March 22, 2019
Family fun awaits this spring break at the Indiana State Museum and Historic Sites
Spring break is upon us – and even if you have no travel plans, we've got your family covered with tons of fun options throughout the state for every type of family.
For the family that loves the great outdoors
Get out of central Indiana and explore acres of fun at Angel Mounds State Historic Site in Evansville. Here, enjoy brand-new, interactive experiences inside the Visitors Center to introduce yourself to the Native American history of the site. Then, hike the trails around the property and see in-person the mounds built by the Mississippians.
In northeastern Indiana, just over an hour north of Indy, you can explore Limberlost – and the nearby Loblolly Marsh. At Limberlost, you'll see the cabin of Hoosier author Gene Stratton-Porter and the land that inspired so many of her novels. She even wrote the cabin into some of her books, too!
At Whitewater Canal, you can stroll along the canal in the quaint town of Metamora, and see corn grinding demonstrations in the Grist Mill beginning April 3. Starting May 1, canal boat rides will be offered once more on the hour, Wednesday through Sunday, 12 p.m. to 4 p.m.
For the family looking for indoor fun
Rainy days don't mean you have to be stuck at home. Get in the car and drive south to Culbertson Mansion in New Albany, near Louisville. The gorgeous, hand-painted ceilings and bright furnishings will make you forget any gloomy weather – and the incredible story of the mansion's generous former resident, William S. Culbertson, is sure to warm your heart, too.
In Indianapolis, there's the Indiana State Museum, where you can immerse yourself in the vibrant colors and colorful fashion histories in Color of Style, a new experience open through July 28. Plus, April 2-7, enjoy the second-greatest spectacle in racing at Pinewood Derby®, where you can race your wooden car down a 125-foot, two-story race track. P.S.: There's fun just for parents during this too, at a brand-new 21+ event called Maximum Velocity.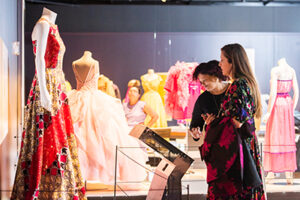 For the family that wants to learn something new
School may be out, but there's still time to learn something new – and your kids may be having so much fun, they don't even notice.
Learn about the Underground Railroad at Levi and Catharine Coffin State Historic Site – a house where more than 1,000 freedom seekers sought refuge on their journeys north to freedom. For a dose of true Indiana history, you can learn about the first state capital at Corydon Capitol, or Indiana's time as a territory at the territorial capital of Vincennes.
For a truly immersive experience, visit the adorable town of New Harmony, where you'll learn about two utopian societies who settled in Indiana. Tour buildings scattered throughout the town, and enjoy the small-town feel as you check out local diners and shops.
For the family that needs a dose of spring blooms
For some, spring means one thing: Flowers. And several of our sites offer blooms unlike others you might find around the state.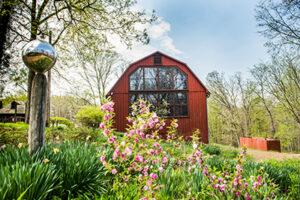 At T.C. Steele State Historic Site in Brown County, you can see the formal gardens planted by the Hoosier artist's wife, Selma. See historic flowers in her gardens, including some gorgeous rarities. Or, spend an afternoon next to Selma's lily ponds, where you can watch the frogs and fish and enjoy the scent of the land's lilac bushes.
Up north in Rome City, explore Gene Stratton-Porter State Historic Site when it opens for the season April 2 to see why Gene called the woods around her home the Wildflower Woods. Enjoy the site's wildflowers and Gene's formal gardens, which have a picture-perfect photo op underneath a wisteria-covered arbor. Bonus: You'll also get beautiful views of Sylvan Lake.
Finally, at Lanier Mansion, you can tour a mansion – complete with a jaw-dropping spiral staircase – and enjoy formal gardens that extend to the banks of the Ohio River. While there, stroll through the cute town of Madison for a full day's experience with your family.