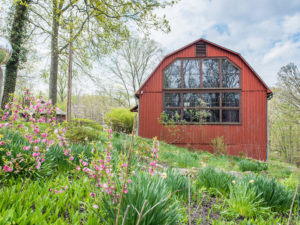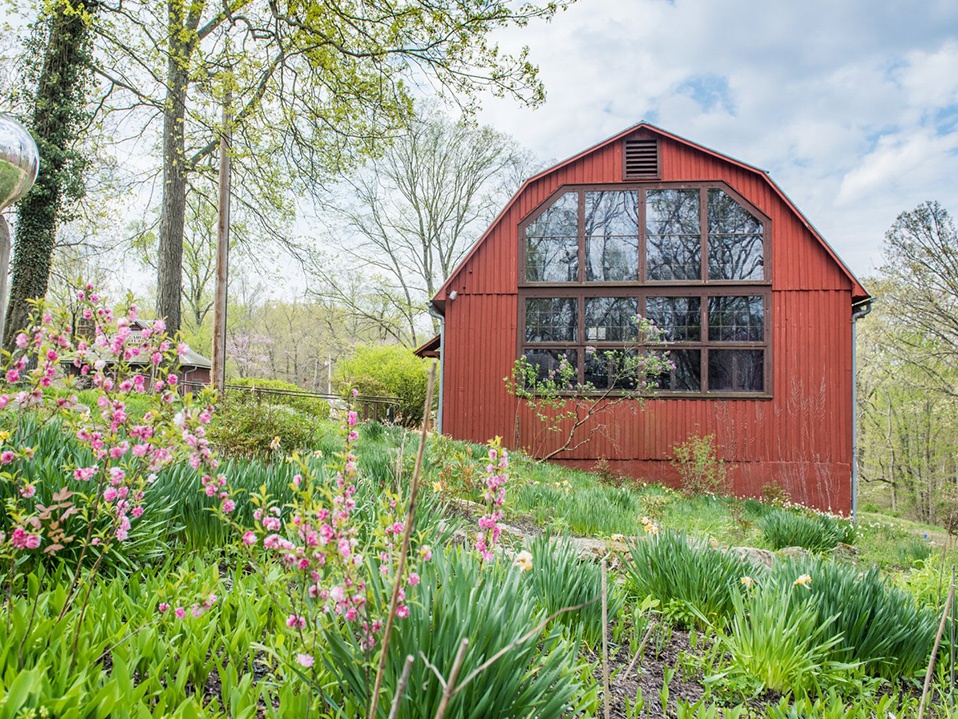 By Renee Bruck
T.C. Steele knew from a young age that he wanted a career in art, but it wasn't until age 60 that he discovered property in Brown County that inspired some of his most well-known works.
That 211-acre property — now T.C. Steele State Historic Site — still attracts art lovers and provides artists the opportunity to create their own plein air paintings today. Much of the property and home remains just as it did when the Steeles lived there, which allows visitors a glimpse into the life of one of Indiana's most famous artists.
By the time T.C. Steele purchased the property in 1907, he had already established himself in the art world of Indiana — and the nation.
He knew he wanted to pursue art as a career early on and gained the support of his mother during a time when a majority of men on the Indiana frontier made a living in agriculture. He received an education in the arts in Waveland, Indiana, before going in search of a more formal art education in Chicago and Cincinnati.
T.C. Steele returned to Indiana after his schooling to begin an art career by creating portraits on commission in Indianapolis.
"Talented artists were leaving for larger cities on the coast," said Cate Whetzel, T.C. Steele State Historic Site Program Developer, noting the brain drain in Indiana was significant in the late 1800s and early 1900s. But Steele and several of his contemporaries did remain and would ultimately develop a new style of painting that drew inspiration from their home state.
T.C. Steele himself eventually left Indiana in the 1880s to pursue a formal art education at the Royal Academy of Munich, where he and several of his fellow Hoosier artists studied the Old Masters and learned the current academic styles.
It was during his time in Germany that T.C. Steele found the type of painting that he preferred and eventually became best known for: landscape. Although painted portraits were sought after in the United States, there wasn't a broad market for Indiana landscapes at the time.
"He was an advocate for American landscapes when no one cared about them," Cate said.
In fact, it wasn't until an 1894 show in Indianapolis by a group of five Hoosier Impressionist artists that people began to pay attention to the landscape works of T.C. Steele and others. Critic and writer Hamlin Garland not only wrote about the show, but he also arranged for it to travel to Chicago. The publicity around the exhibition brought the five Hoosier Impressionist artists a new identity — as the Hoosier Group.
Yet it still took T.C. Steele another 13 years to find the perfect property where he could simply walk outside, find inspiration and create.
"This is the last home of Indiana's greatest artist," Cate said.
During a visit to T.C. Steele State Historic Site, located between Nashville and Bloomington, visitors get the chance to see the home T.C. and Selma Steele created in rural Brown County. Much of the furniture — from the piano, settee and chairs in the living room to T.C. Steele's desk and chair — remain from the years the Steeles lived in the House of the Singing Winds.
It's where visitors can experience the gardens filled with a variety of flowers that Selma planted to support her husband's work as a plein air artist.
It's also the location where visitors can see for themselves the places where T.C. Steele would set up his canvases and paint the scenic vistas of Brown County. They can also view dozens of original paintings hanging in the large studio he designed.
And just like when T.C. Steele lived there, visitors from near and far travel to his Brown County house for the chance to learn about and gain inspiration from one of Indiana's greatest artists.
Tours at T.C. Steele State Historic Site begin at a quarter past the hour — with the first tour beginning at 10:15 a.m. and the last tour beginning at 4:15 p.m. — Tuesday through Sunday.
Be sure to follow along with the Indiana State Museum and Historic Sites on Facebook, Twitter and Instagram throughout the month of October to find out more about T.C. Steele and his works, and find out what else you can see during your next visit to T.C. Steele State Historic Site.