Published June 30, 2022
Fourth of July: Celebrating Independence Day in the United States
By Renee Bruck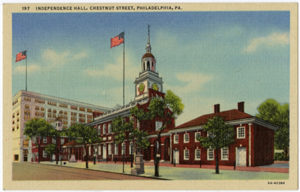 Citizens of the United States will celebrate the Independence Day holiday this week, but did you know the Continental Congress actually voted in favor of independence on July 2?
It wasn't until two days later – July 4 – that the Continental Congress adopted the Declaration of Independence though, and the Fourth of July has been celebrated for centuries as the official day of independence from Great Britain.
The Continental Congress first met on June 7 at the Pennsylvania Statehouse, which would later become known as Independence Hall, in Philadelphia. Virginia delegate Richard Henry Lee officially introduced the motion that called for the 13 colonies' independence.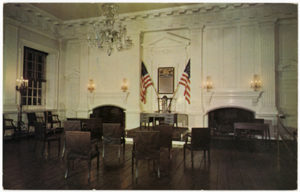 Instead, the Continental Congress appointed a committee to draft a statement to outline a break from Great Britain. Thomas Jefferson of Virginia, John Adams of Massachusetts, Roger Sherman of Connecticut, Benjamin Franklin of Pennsylvania and Robert R. Livingston of New York crafted the document which became known as the Declaration of Independence.
The Continental Congress finally voted in favor of Lee's motion on July 2, and delegates formally debated and adopted the Declaration of Independence – which deemed independence from Great Britain a necessity while also outlining grievances against the British monarchy – in the Assembly Room of Independence Hall on July 4, 1776.

For several years after the 1776 vote, most everyone's focus was on fighting the Revolutionary War, so recognizing an anniversary wasn't top-of-mind for many Americans. But just a year later, Philadelphia residents held celebrations to commemorate the Continental Congress' decision to declare independence. The celebration included concerts, bonfires, parades and the firing of cannons and muskets among other festivities.
Smaller celebrations continued throughout the years, but the holiday wasn't "officially" recognized until Massachusetts made July 4 an official state holiday in 1781. The celebrations often allowed the nation's emerging political leaders an opportunity to address citizens, promote their cause and rally a feeling of unity on the day.
The Fourth of July officially became one of the first federal holidays for federal workers in the District of Columbia in 1870.
In the 1900s, Independence Day celebrations became less political and more of the celebrations we know today with patriotic parades, fireworks and barbeques.
The H.P. Diehl Company of Lawrenceburg manufactured D.L. Brand Fireworks at its 10-acre plant from about 1903 until 1915. The company's catalog indicated it sold individual firework options to large fireworks packages, much like options available still today.