Published April 30, 2020
Hoosier Hounds and Famous Felines Contest!
As our staff continues to work from home, many of them have gained new 'coworkers' that are eager to learn about Indiana, while some are not as happy to have their naps interrupted.
To celebrate our furry coworkers and their newfound love of Indiana, we are launching the Hoosier Hound and Famous Feline contest! During this next Adults Night In, get creative and dress your four-legged friend as a famous Hoosier! Judges will consist of museum staff members and entries will be judged on the following criteria:
The connection to someone or something iconic to Indiana
Originality
The funnier the better!
After their photo shoot, send in the picture of your pet to be entered for a chance to win a family 4-pack of admission tickets valid at any of our 12 state-wide locations once we reopen.
SUBMISSION
Please send submissions to [email protected] with the following information:
Pet name, age, species
Famous Hoosier they are impersonating
Your email/Name to be listed with submission
CONTEST RULES
You must be 18+ to submit an entry
You allow us to share your photo on our website/social media
Submit your entry by May 9
You know your pet better than anyone else, and please practice safe behaviors with your pet and respect their boundaries
WINNERS
Winners will be notified by email, and tickets will be mailed to their household when staff are able to return to office. Staff will only ask for address information when they notify winners.
Below are some examples for inspiration as you research which famous Hoosier your pet will be!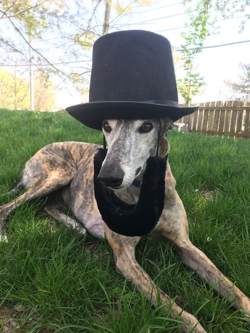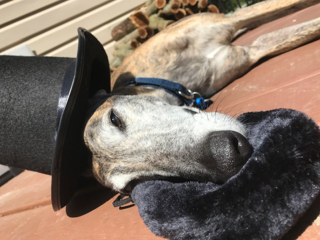 Dougal, the dog of our adult engagement and program manager is enjoying learning all about Abe Lincoln while his mom works from home. He secretly loves how the beard can double as a pillow.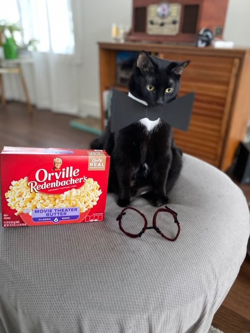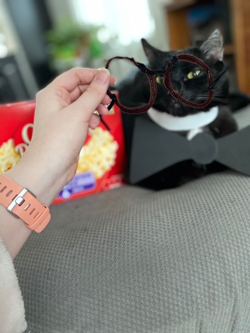 Tilly lives with our early childhood manager and wanted to dress up as famous Hoosier – Orville Redenbacher. Although she wasn't feeling the glasses – who can resist that buttery popcorn!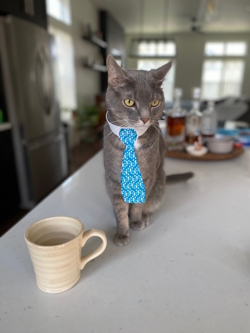 Tom is Tilly's brother and also lives with our early childhood manager. He wanted to be David LetterCat, he even came up with his own 10 Favorite Things!
10. Food
9. Sleeping
8. Stealing food from my sister
7. Eating my human's plants
6. Knocking stuff off tables
5. Getting trapped in closets
4. More Food
3. Fighting with my sister
2. Ignoring my humans
1. My humans…kidding it's food