Published January 14, 2021
I Have a Dream: Dr. King's Legacy Lives On
On Jan. 18, 2021, the Indiana State Museum and Historic Sites will honor the life, work and legacy of Dr. Martin Luther King Jr. with free admission to all currently open locations.
Gene Stratton-Porter, New Harmony and Whitewater Canal State Historic Sites are closed due to seasonal hours.
Enjoy special activities at the Indiana State Museum honoring King, including screenings of King's speeches, a letter-writing and drawing campaign called "Love for Our Elders" that focuses on serving others while still being socially distanced and safe, a "Marching in Their Shoes" activity that will encourage participants to identify what causes they're passionate about and more.
Until then, here are some things you should know about the Baptist minister who played a key role in the Civil Rights Movement.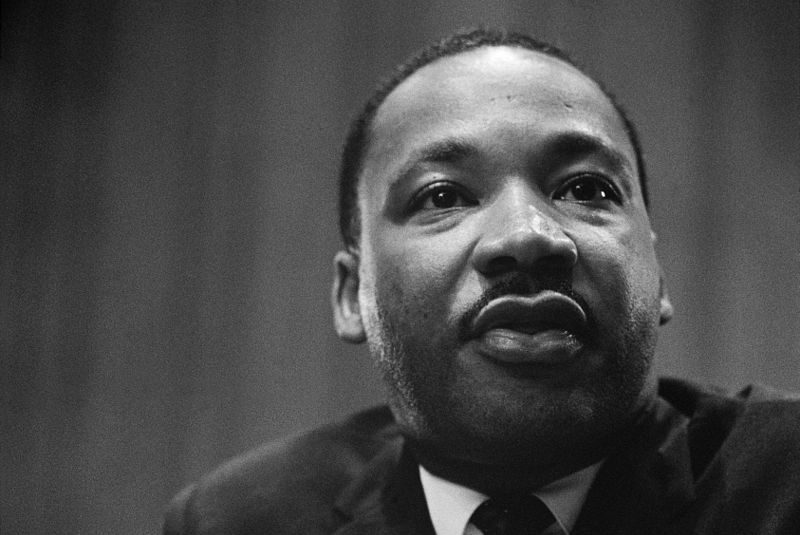 Martin Luther King Jr. was born on Jan. 15, 1929
Although we celebrate King's birthday on the third Monday in January, he was actually born on Jan. 15 in Atlanta, Georgia.
One of Martin Sr. and Alberta Williams King's three children, King was admitted to college at age 15, where he studied medicine and law. He later decided to follow in his father's footsteps to become a pastor, earning a Bachelor of Divinity degree from Crozer Theological Seminary and a doctorate in systematic theology from Boston University.
King and his wife settled in Montgomery, Alabama, where he served as pastor of Dexter Avenue Baptist Church.
Becoming involved in the Civil Rights Movement in Montgomery
King became involved in the Montgomery Bus Boycott after protest leaders chose him to serve as the leader and official spokesman of the boycott.
Following Rosa Parks' refusal to give up her seat to a white passenger on a Montgomery bus and arrest on Dec. 1, 1955, activists coordinated a bus boycott that continued for more than a year and caused economic strains on the public transit system and Montgomery business owners.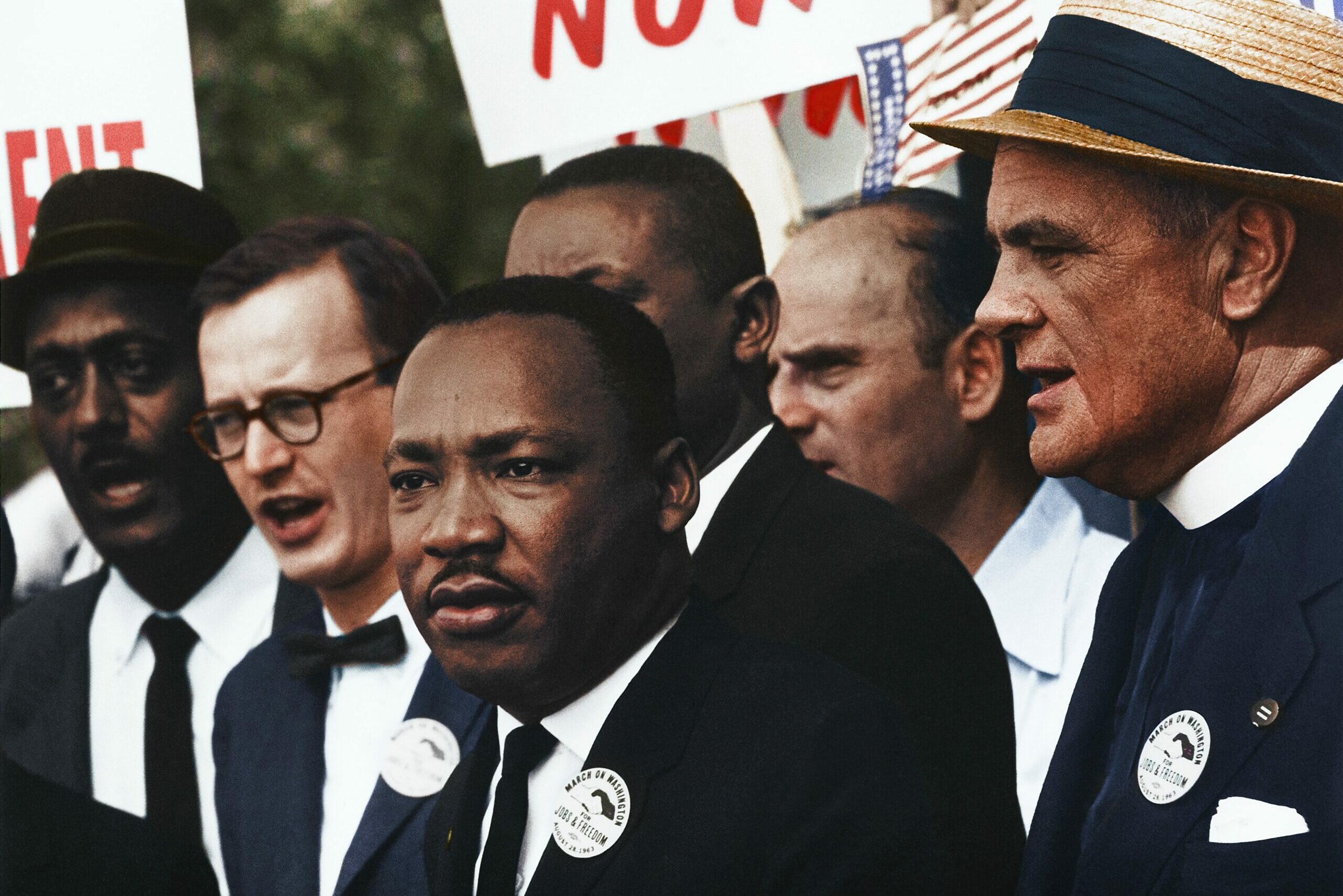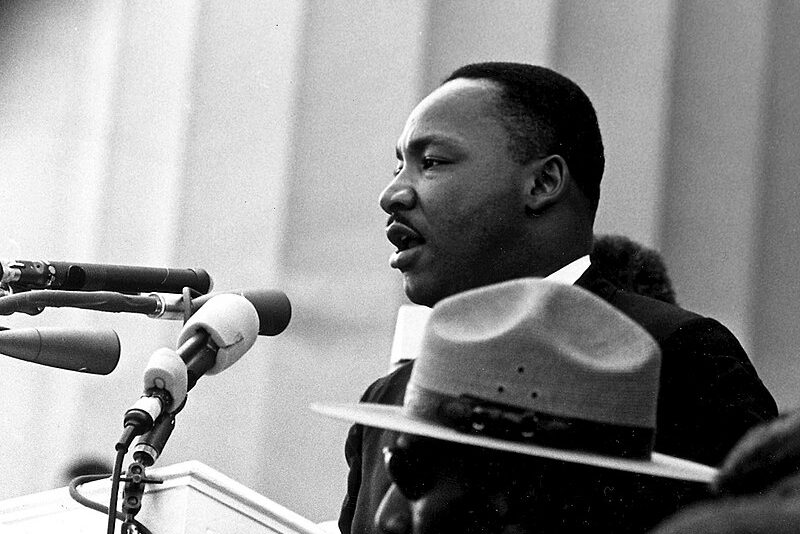 Martin Luther King Jr.'s most famous address – the "I Have a Dream" speech
King, along with several civil rights and religious groups, organized the March on Washington for Jobs and Freedom on Aug. 28, 1963. It was during this rally that King delivered what became known as his "I Have a Dream" speech on the steps of the Lincoln Memorial in Washington, D.C.
Although "I Have a Dream" became King's most famous address, he was the author of multiple books including "Stride Toward Freedom: The Montgomery Story," Why We Can't Wait" and others.
The assassination of Martin Luther King Jr.
Just hours after King's assassination on April 4, 1968, in Memphis, Tennessee, Sen. Robert F. Kennedy – who was running for the Democratic nomination for president – spoke in Indianapolis. Kennedy scrapped the speech he had prepared for the event and instead gave a speech about King's life while asking the crowd gathered to respond with compassion and love instead of bitterness and revenge.
Kennedy's speech has been credited with helping to soothe tensions following King's death in Indianapolis while riots happened in dozens of other cities throughout the United States.
Photo credit: © Kennedy King Memorial Initiative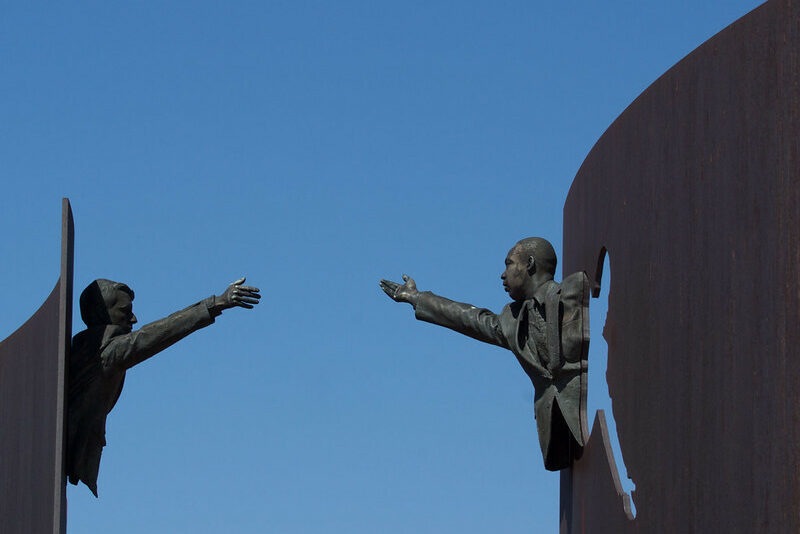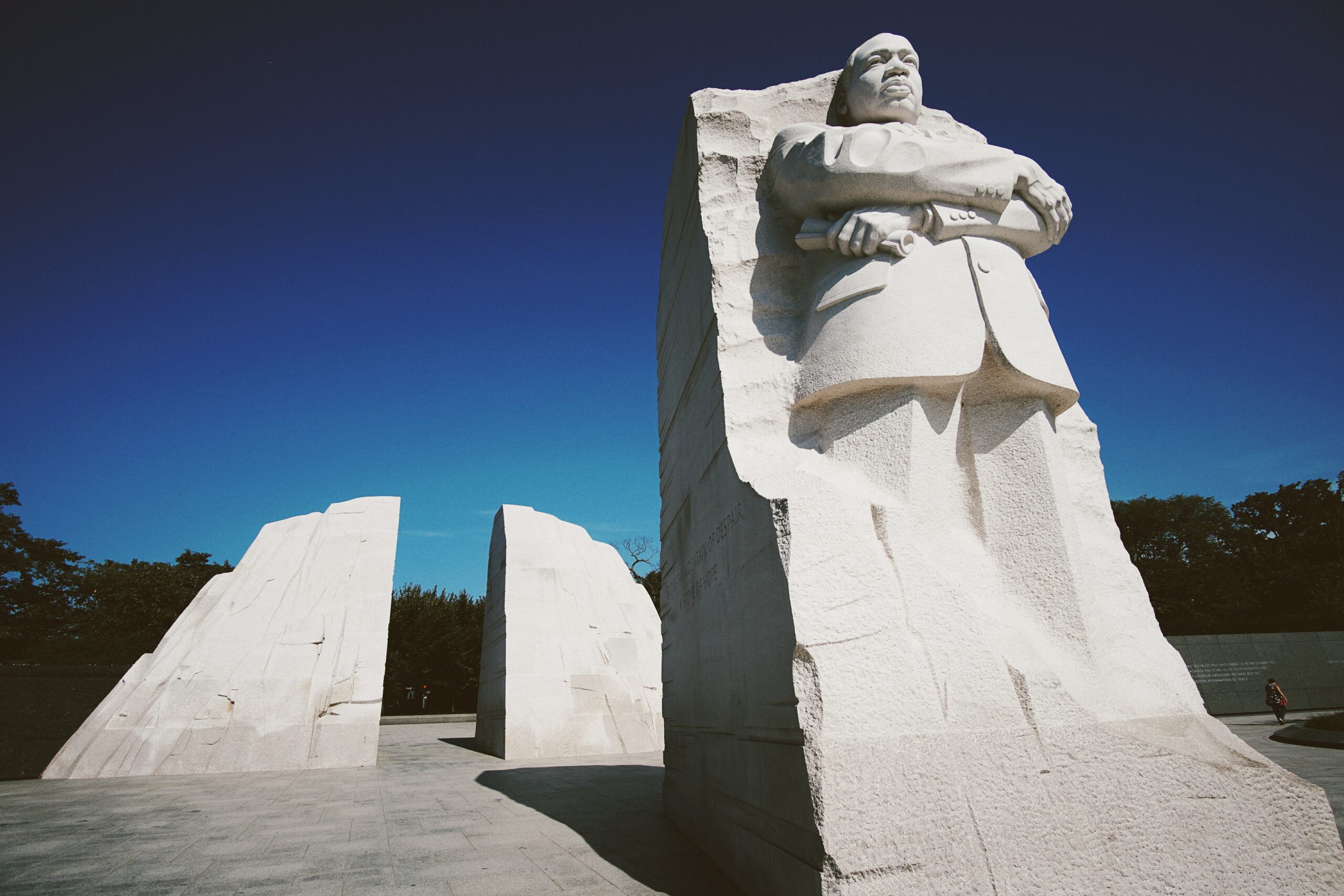 Martin Luther King Jr. Day
According to the King Center, legislation for a holiday to honor King was first introduced four days after his assassination, but Martin Luther King Jr. Day wasn't signed into law until 15 years later.
President Ronald Reagan officially signed a bill in 1983 designating the third Monday of January as a federal holiday in honor of King's life and legacy.
Due to COVID-19 restrictions, admission to the Indiana State Museum will be available during two-hour shifts from 10 a.m. to noon, 12:30 to 2:30 p.m. and 3 to 5 p.m. Time between each shift will allow for thorough cleaning of the museum spaces. Admission will be on a first-come, first-served basis with a maximum of 200 visitors at a time.
(Due to the pandemic, canned food donations are not accepted this year. Credit or debit card donations are encouraged in dip jars with all proceeds going to Gleaners Food Bank.)
Visitors are encouraged to pre-register for tours at state historic sites by calling each location to reserve their spots on guided tours. Guided tours are limited to 10 visitors per tour due to COVID-19 restrictions. Learn more about our state historic sites here.