Published June 21, 2021
LGBTQ+ Hoosiers and their impact on our culture
From mathematics to social activism and fashion design to politics, LGBTQ+ Hoosiers have made an enormous impact on our culture.
Some are household names. And some you'll be learning about for the first time.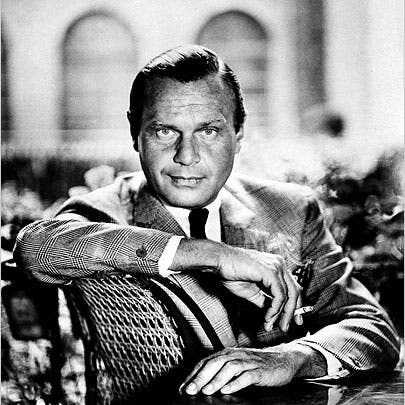 Bill Blass
Fashion designer William Ralph Blass (Bill Blass) helped define the relaxed, pared-down elegance that would characterize American fashion in the late 20th century. His biography at billblass.com says that as a young child in Fort Wayne, Blass gravitated towards the romance of American celebrities. His early influences were the women he saw in Hollywood films and in the pages of Vogue. These glamorous ladies inspired him to begin sketching designs and eventually study fashion at Parsons School of Design in New York. He sold his designs to a few brands who sold them under their own labels. But instead of creating for other labels, he wanted to build his own fashion house. He was the first American designer to brand himself, using his own name and pulling back the workroom curtain at a time when the profession had yet to be glamorized. His clothes were worn by a who's who list of the city's high-profile socialites.
Photo courtesy of Associated Press
Ernestine Eckstein
Ernestine Eckstein, who was born in South Bend, became involved in activism as a student at Indiana University, where she worked with the NAACP during the civil rights movement. Eckstein joined the more progressive Congress of Racial Equality after moving to New York City in May 1963. Even though she had been attracted to several female teachers and friends in her youth, she did not fully understand the concept of same-sex relationships until being introduced to the city's gay community. In the mid-1960s, she was vice president of Daughters of Bilitis's New York chapter and participated in two 1965 pickets to bring attention to discrimination against same-sex couples. Photos indicate that she was the only participant of color and one of a handful of women. She moved to San Francisco area in the late 1960s and became involved in Black feminist issues with Black Women Organized for Action. According to this article, she is thought to be among the first to use the phrase "come out."
Image courtesy of a 1966 publication of 'The Ladder' by Kay Tobin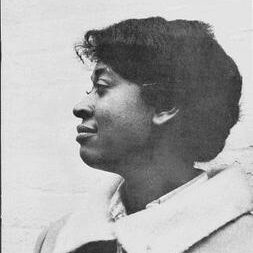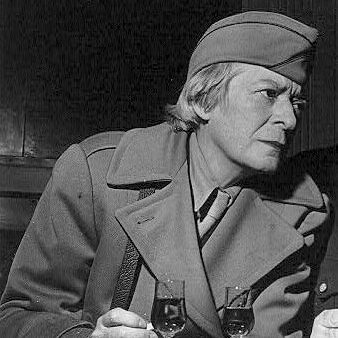 Janet Flanner
Indianapolis native Janet Flanner, who wrote under the pseudonym Genêt, was the Paris correspondent for The New Yorker magazine for nearly half a century. In 1916, she became the first movie critic at the Indianapolis Star. She left Indiana for New York City, then traveled throughout Europe, settling in Paris in 1922. Three years later, Harold Ross hired her to write a periodic "Letter from Paris" for his new magazine, The New Yorker, where she shared her sophisticated and insightful observations on politics, art, theater, French culture and various personalities. Her obituary in The New York Times said, "With a keen eye for the significant in politics, art, the theater and the changing conditions of life, she condensed her observations every two weeks into 2,500 words of chatty but polished prose, in which the word 'I' never appeared." She also contributed profiles of Adolf Hitler, Picasso, Igor Stravinsky, Josephine Baker, Edith Piaf and many others.
Jean Garrigue
Poet Jean Garrigue (born Gertrude Louise Garrigus in Evansville) worked as an editor and taught writing at Bard College, Queen's College, the New School, the University of Colorado, Smith College and the University of Washington, among other places. She published five collections of poetry and one novella, The Animal Hotel. She earned fellowships from the Rockefeller Foundation, the Guggenheim Foundation, the Radcliffe Institute, and the National Academy of Arts and Letters. According to poetryfoundation.org, in addition to technical excellence, Garrigue was "ardent in the invention of new phrases, is a rare perfectionist of attitudes, a poet habituated to verbal elegance."
Image courtesy of www.mypoeticside.com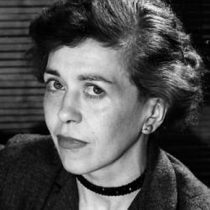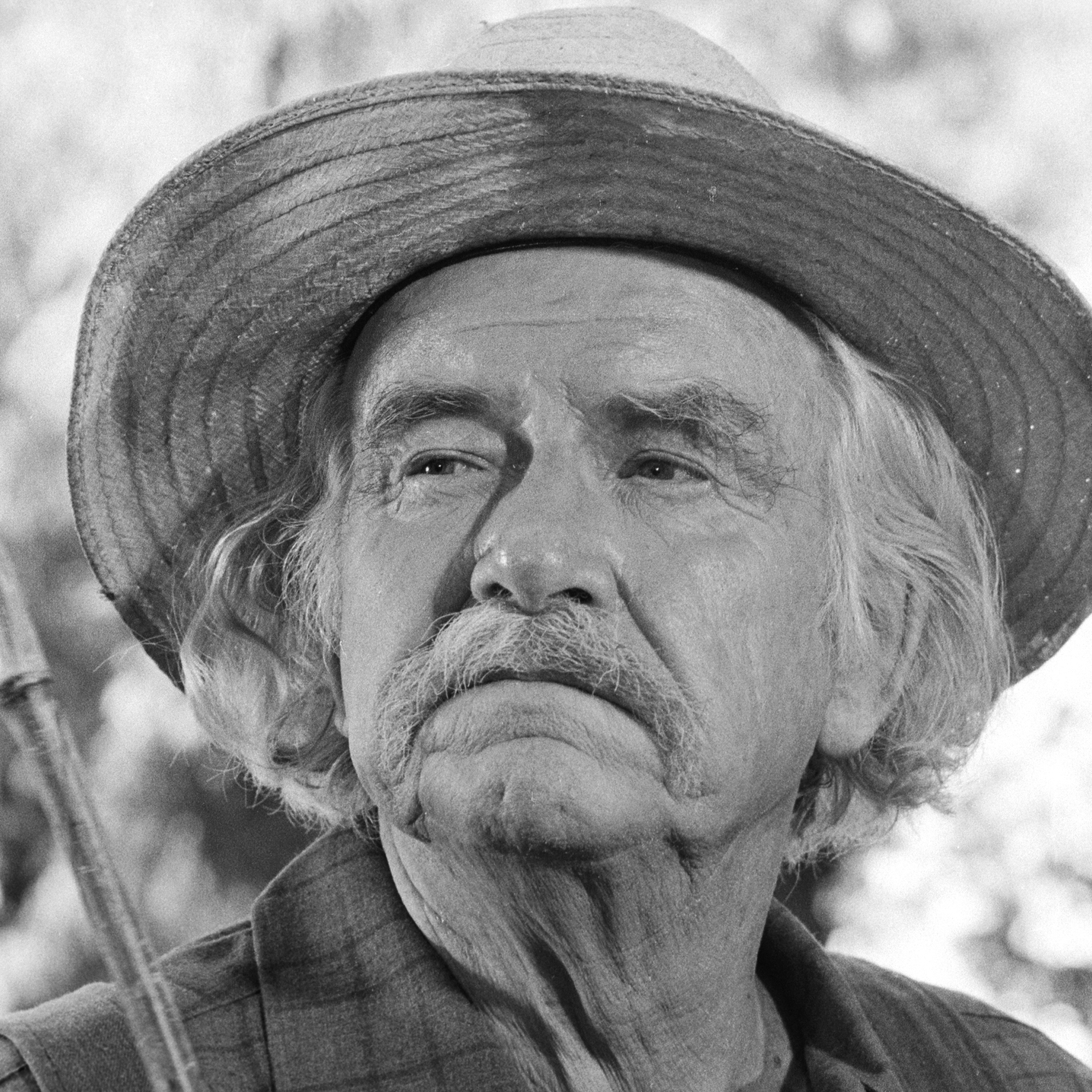 Will Geer
Known to a generation as Zebulon Walton, the family patriarch on TV's "The Waltons," Will Geer was an actor and social activist/labor organizer. He was born in Frankfort and earned a master's in botany from the University of Chicago. The Indiana Historical Society website describes Geer as "a deeply caring man whose social conscience grew as his acting took him from provincial road shows to the pinnacle of Broadway success. He spent nearly half a century campaigning (onstage and off) for such issues as pacifism, civil rights, and labor organization."
Geer toured Civil Conservation Corps work camps in the 1930s with Burl Ives and Woody Guthrie, and he went on to star in more than a dozen movies from 1948-51 before being blacklisted. He was able to get work again in the 1960s, and in 1975 won an Emmy for Outstanding Supporting Actor in a Drama Series for "The Waltons."
Photo courtesy of Getty Images
Roy Halston Frowick
Roy Halston Frowick, the fashion designer known as Halston, moved to Evansville at 14 with his family. He moved to Chicago and worked as a window dresser while also taking an evening class at the School of the Art Institute of Chicago. Within another few years, he was selling his own hat creations. By 1957, he had opened a shop on North Michigan Avenue, and in 1961, the pillbox hat he designed for First Lady Jackie Kennedy became all the rage. According to Women's Wear Daily (wwd.com), Halston was known as much for his lavish lifestyle as he was for his designs. The designer, his celebrity friends and models were fixtures on the New York City party scene of the 1970s and '80s, especially at the famous Studio 54. His party-going inspired some of his most popular designs, including the halter dress, which became a go-to look for many women of that era, including friends like Bianca Jagger, Marlene Dietrich and Lauren Bacall.
Photo courtesy of Getty Images, Bill Young, San Francisco Chronicle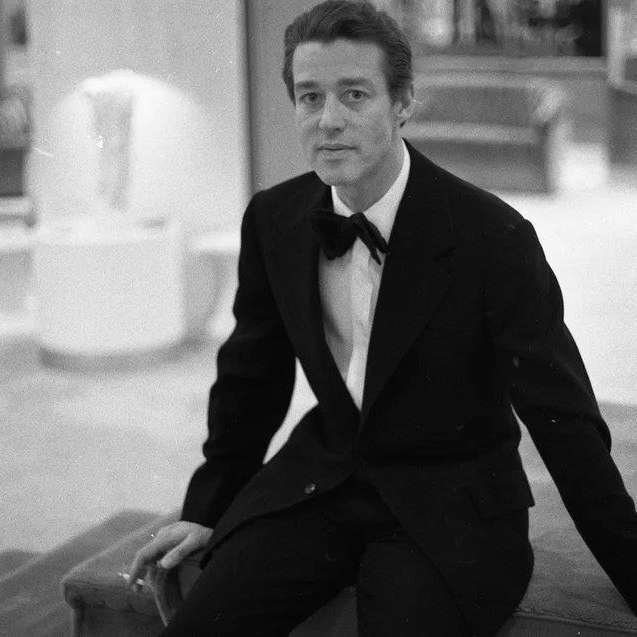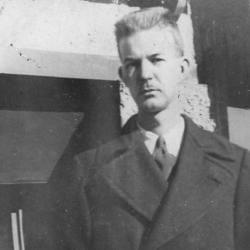 J. C. C. McKinsey
Mathematician J. C. C. McKinsey (John Charles Chenoweth McKinsey) was known for his work on mathematical logic and wrote the book "Intro to the Theory of Games." After earning his doctorate from University of California, Berkeley, the Clinton County native was a Blumenthal Research Fellow at New York University and a Guggenheim Fellow. In 1947, he went to work at Douglas Aircraft Corp., which became the RAND Corporation. McKinsey worked at RAND until he was fired in 1951. The FBI considered him a security risk because of his sexual orientation – even though he had been in an open and committed relationship for years. According to the book Soldiers of Reason: The Rand Corporation and the Rise of the American Empire, he complained to his superior, "How can anyone threaten me with disclosure when everybody already knows?" He went on to teach at Stanford University and became a full professor in the philosophy department.
Photo courtesy of John Simon Guggenheim Foundation
Ryan Murphy
Ryan Murphy's staggering list of credits start with "Popular" (1999) and include "Nip/Tuck," "Glee," "American Horror Story" and "Halston." In 2015, he was awarded the Award for Inspiration from amfAR, The Foundation for AIDS Research. In 2018, Murphy signed a five-year, $300-million development deal with Netflix. Murphy's biography on imdb.com describes him as "a pan equal opportunities activist, both through his movies and television projects, which very often focus on the LGBTQ+ community, and as a creator of the Half Initiative, which aims at making Hollywood more inclusive for women and minorities." The Indianapolis native has won six primetime Emmys, a Golden Globe and a Tony.
Photo courtesy of www.fxnetworks.com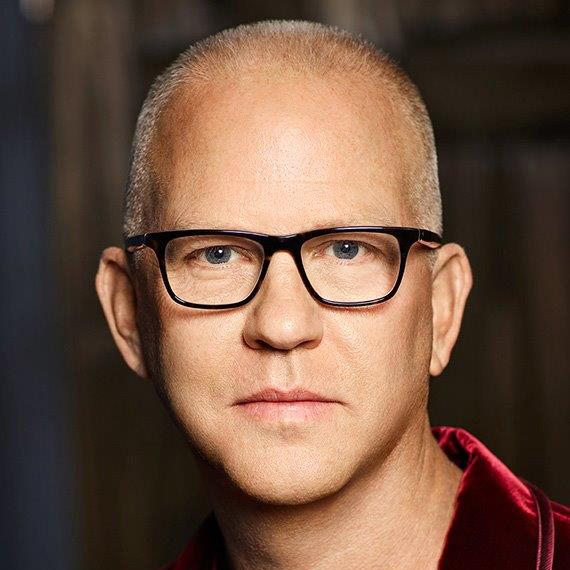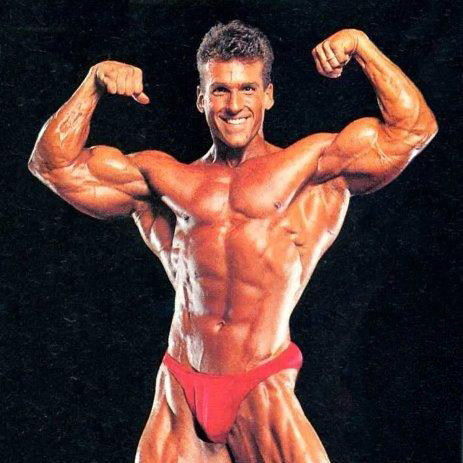 Bob Paris
Robert Clark Paris (Bob Paris) is a writer, actor, public speaker, social activist and former professional bodybuilder. He was born Robert Clark Paris in 1959 and grew up in both Brown County and Columbus. As a sophomore in high school, he discovered a weight machine in a backroom of the basketball gym. He dedicated his athletic and artistic efforts toward the sport of bodybuilding. Paris made his way to southern California to pursue bodybuilding, acting and writing. Within two years, he had won the Mr. Los Angeles and Mr. Southern California. In 1983, he won both the NPC National Championships (Mr. America) and the IFBB World Championships (Mr. Universe). Paris went on to become one of the greatest professional bodybuilders in the sport's history and has written seven fitness books. In July 1989, Paris came-out as a gay man in an interview with Ironman Magazine. He officially retired as a bodybuilder in 1991.
Photo courtesy of Evolution of Bodybuilding
Cole Porter
The great songwriter Cole Porter was born in Peru in 1891 and published his first song at age 11. His grandfather didn't want him to have a career in music, and Porter was dispatched to Harvard's law school. However, he soon switched to studying music (though his grandfather was told he continued to be a law student). He would go on to write the musical "Kiss Me, Kate," and a long list of songs that includes "Let's Do It (Let's Fall In Love)," "Night and Day," "I Get a Kick Out of You" and "You're the Top." Brittanica.com writes: "Porter was one of the wittiest of all lyricists, with a subtlety of expression and a mastery of the interior rhyme. His work continues to stand as the epitome of sophisticated, civilized detachment in the popular song form."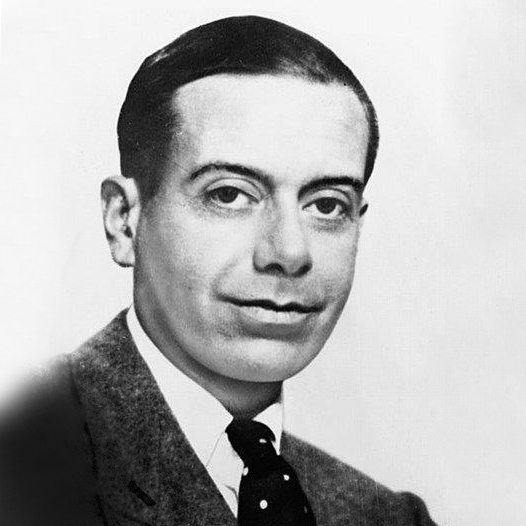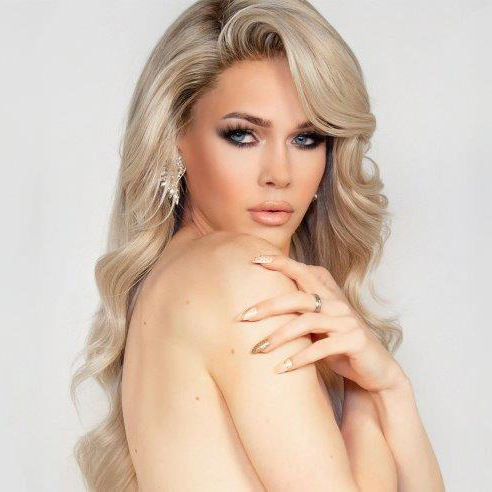 Blair St. Clair
Blair St. Clair, the stage name of Andrew Bryson, is an American drag queen, singer, and hair stylist. The Indianapolis native made her name initially as a contestant on the tenth season of "RuPaul's Drag Race." Following the show, she released her 2018 debut album, "Call My Life," which reached No. 1 on the iTunes Dance Chart and the Billboard Dance/Electronic Albums Chart. In an interview with The Indianapolis Star, St. Clair said that landing a part in a 2014 production of "La Cage Aux Folles" at the all-volunteer Footlite Musicals theater introduced her to drag culture. "The role represented Bryson's onstage ambition and his behind-the-scenes expertise preparing hair and makeup for fellow actors," the story said. St. Clair was crowned Miss Gay Indiana 2016.
Photo courtesy of www.blairstclair.com