Published June 12, 2018
One-Tank Trips: Explore the Hoosier state this summer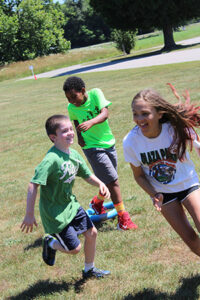 By Hannah Kiefer
Summer break has arrived for most families, and summer means one thing: road trips.
This summer, explore right in your own backyard with day trips to destinations you've always driven by, but never stopped to see – or return to your favorite destinations to see what's new.
The Indiana State Museum and Historic Sites offers 12 different locations where you can spend a day or even a weekend if you plan to visit several sites. Whether you're interested in art and culture, history and science, there's a location for every interest.
Need help with the planning? Don't worry; we've got you covered. From what you can do to how you'll get there, we've compiled resources to make your visit to any of our locations a breeze, so that your day trip is all fun and no stress.
Click on the links below to find your perfect day trip – and happy adventuring this summer.
PS: Be sure to share your adventures with us by posting photos from trips to our sites on Facebook, Instagram or Twitter using #IndianaExplored. Every week throughout June and July, we'll select a winning photo using that hashtag to win a family four pack of tickets, so that you can explore another one of our locations.
Angel Mounds State Historic Site
Corydon Capitol State Historic Site
Culbertson Mansion State Historic Site
Gene Stratton-Porter State Historic Site
Indiana State Museum
Lanier Mansion State Historic Site
Levi and Catharine Coffin State Historic Site
Limberlost State Historic Site
New Harmony State Historic Site
T.C. Steele State Historic Site
Vincennes State Historic Sites
Whitewater Canal State Historic Site