Published June 12, 2018
One-Tank Trips: Whitewater Canal State Historic Site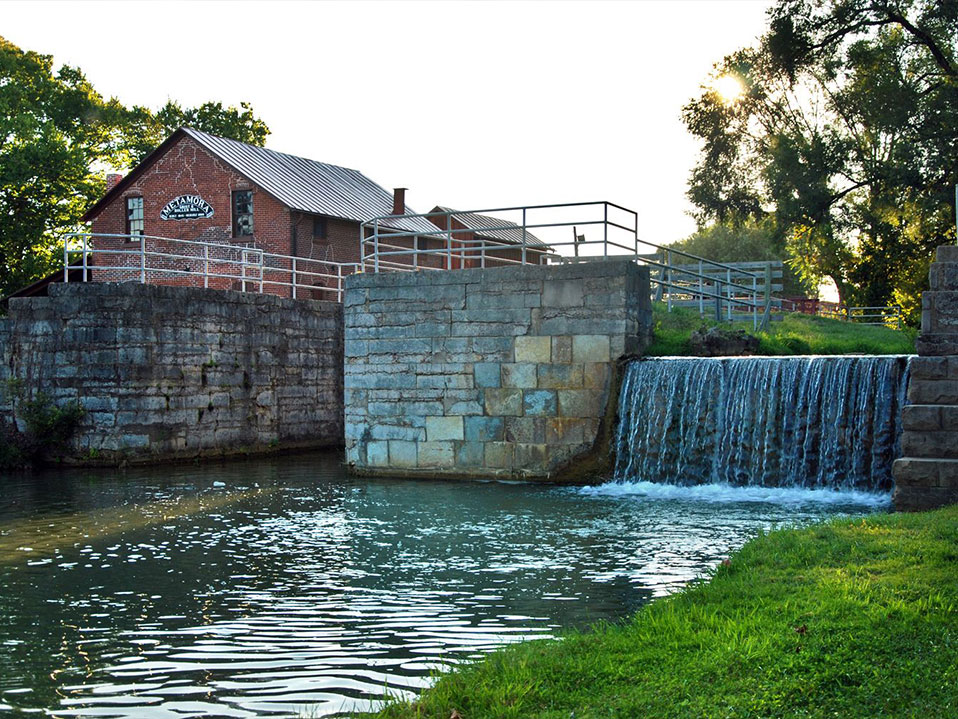 Summertime means one thing: Road trips.
This summer, why not explore what's in your own backyard by traveling to all the places you've driven past but never been to – or falling in love again with old favorites?
Need some inspiration? We've got you covered with our One-Tank Trip series – today featuring Whitewater Canal State Historic Site.
"Mom, I'm bored!"
Everyone knows the downtown Indy canal, but in the 1840s canals were the preferred mode of transportation. Draft animals pulled long, narrow boats by a rope next to the hand-dug canal. Today, visitors can experience what it was like by riding on the Ben Franklin III – a real working canal boat that offers rides throughout the summer season. At the site, visitors can also find the Metamora Grist Mill, which visitors can explore for free. Small shops around the site make Metamora a perfect destination for the whole family to spend the day.
Hours: April 1 through Nov. 30*: The Grist Mill is open Wednesday through Sunday, 10 a.m. to 5 p.m.; May 1 through Oct. 31*: The Canal Boat is open Wednesday through Sunday, 12 p.m. to 4 p.m., with runs on the hour (weather permitting). Dec. 1 through March 31: The site is closed to the public. *Closed on some holiday – check website for details.  
Admission: Adult – $6; Senior (ages 60 and older) – $5; Youth (ages 3-17)  $3; In-state students – free; Out-of-state students – $1.50 (group of 15); Children under 3 – free;
"Are we there yet?"
19073 75 Main St, Metamora, IN 47030 OR about 68 miles (1 hour 15 minutes) from downtown Indy
Follow IN-244 for 22 miles then take a slight right onto U.S. Highway 52/U.S.-52 E. and follow for about 9 miles. Cross over the Whitewater River bridge and turn right onto Pennington Road. This county road winds for about one mile, then the Metamora Grist Mill is the first building on your left, and parking is on the right.
"What are we going to do?"
Check out the old Metamora Grist Mill, an early method of grain manufacturing, and even see grinding demonstrations on select days.
Enjoy a ride on the Ben Franklin III, a canal boat pulled by two Belgian draft horses.
Check out Duck Creek Aqueduct, a covered bridge that carries the canal 16 feet over Duck Creek – believed to be the only structure of its kind in the nation.

"Dad, I'm hungry!"
Be sure to check out some local eateries when you visit – or local coffee shops if parents need a pick-me-up. You can find a list of options here.
"We want to do more!"
One site not enough? Travel about an hour north to Levi and Catharine Coffin State Historic Site in Fountain City. There, visitors tour the home known as the "Grand Central Station" of the Underground Railroad, and they can even explore the hidden chambers where freedom seekers may have hidden during raids. During their time in the home, the Coffins helped hundreds of freedom seekers make it to freedom.