Published August 13, 2020
Taylor Swift's muse has Hoosier roots
By Renee Bruck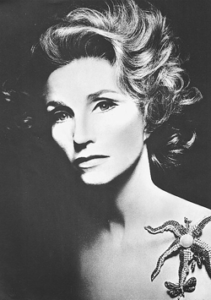 It's no surprise that Taylor Swift's newest album has already topped the charts, yet here is a surprise – one of her new songs draws inspiration from a woman with family connections to Indiana.
Following the release of her woodsy, indie album "folklore," listeners learned about a 20th-century socialite – Rebekah Harkness (pictured left), one of the wealthiest women in the United States in the 1950s and the previous owner of Taylor's Rhode Island home. Rebekah was the great-granddaughter of the once-richest man in Indiana, William Stuart Culbertson.
William – a Hoosier businessman who sold dry goods, started his own utility company and also invested in the Kentucky-Indiana Railroad Bridge Company – built the 20,000-square-foot Culbertson Mansion in New Albany during the late 1800s. The mansion is one of the 12 locations in the Indiana State Museum and Historic Sites system.
Let's take a look at the lineage of this family dynasty from Indiana.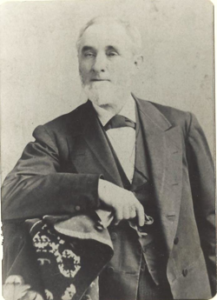 William (pictured right) and his first wife Eliza had a daughter named Anna. Anna married Frank Semple of Minneapolis, Minnesota. Anna and Frank had daughter Rebekah Cook Semple in 1885. Years later, Rebekah married Allen Tarwater West of St. Louis, Missouri.
Rebekah and Allen had daughter Rebekah Semple West in 1915. (Yes, mothers can pass along names to daughters too.) Rebekah married and divorced her first husband Charles Dickson Pierce. Then, Rebekah married Standard Oil heir William "Bill" Harkness.
The Harknesses bought a Rhode Island home they called "Holiday House." It's the house that connected Rebekah and Taylor some 50 years later. Rebekah owned the house until her death in 1982. Taylor purchased the home in Watch Hill for $17 million in 2013.
In the song titled "the last great american dynasty," Taylor gives the world a reminder of Rebekah's legacy.
Rebekah's New York Times obituary notes she was a philanthropist – like her great-grandfather – an artist and a patron of dance and medicine. But Taylor's song suggests the Culbertson descendant had a much more fascinating and full life than her obituary reads.
The song begins with Rebekah taking a train to "Holiday House," where she and her husband were known to throw parties attended by well-known stars. Lyrics also give a nod to Rebekah filling the pool with champagne and swimming with the big names, although perhaps simply cleaning her pool with champagne would be more accurate.
The song also mentions Rebekah spending quite a lot of her deceased husband's money "on the boys and the ballet."
According to articles about Rebekah that are kept at the Culbertson Mansion, she did spend quite a lot of money on the ballet. She began her very own dance company – Harkness Ballet – in March 1964.
One article mentions she began daily ballet lessons when she formed her company, but the 49-year-old heiress had no intention of actually becoming a dancer. She just wanted to know more about her dance company and be more involved than "sitting back and writing out checks."
The Harkness Foundation for Dance still exists today.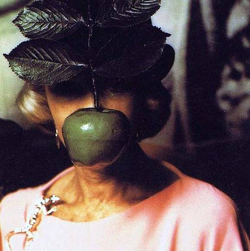 Taylor also gives a nod to Rebekah's friendship with Surrealist artist Salvador Dali. It's a connection the Culbertson Mansion State Historic Site highlighted just last year during the Surrealist Ball event in December.
Rebekah was among those in attendance during the Surrealist Ball of 1972 in France (pictured left), which was hosted in honor of Dali by Baroness Marie-Hélène de Rothschild and her husband Guy at the Chateau de Ferrières.
Although we aren't sure about "losing on card game bets with Dali" that Taylor sings about, articles kept at the Culbertson Mansion in family files do mention Salvador would often join Rebekah's entourage occasionally and sold her thousands of dollars' worth of jewelry.
By the end of the song, Taylor brings the story of the two Rhode Island homeowners full circle. While she calls Rebekah "the maddest woman this town has ever seen" and says "she had a marvelous time ruining everything," Taylor calls herself "the loudest woman this town has ever seen" and – just like Rebekah – she's having "a marvelous time ruining everything."