Published April 14, 2020
Teaching Tuesdays: Tempera Paint
The Indiana State Museum and Historic Sites may be currently closed due to COVID-19 – but that doesn't mean we can't bring some of the museum to you!
On Tuesdays, we're bringing families tons of educational content that's easy for parents and their kids to do at home with materials you likely have on hand.
This week, learn how to make your own paint – then create a masterpiece!
Did you know that tempera paint was used by Medieval and early Renaissance painters? It's true! It became less popular as oil paints became more available to artists. As you'll see, egg yolks are used as a binder – or glue – that holds the pigment together in tempera paint.
Note that this activity has staining potential, so be sure to dress for a little bit of mess.
MATERIALS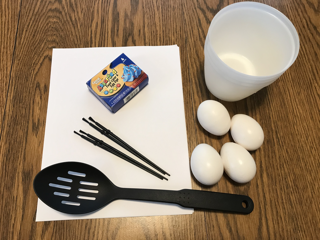 Egg
Slotted spoon
Liquid watercolor or liquid food coloring
Small bowls
Paper
Paintbrushes
INSTRUCTIONS
1. Crack an egg and separate the egg yolk from the egg white – you only need the yolk for this. An easy way to separate the egg is to crack and open the egg over a slotted spoon.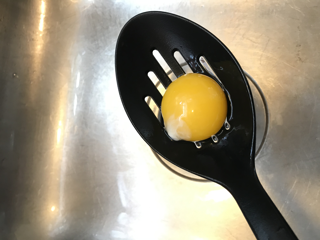 BONUS: This is a great opportunity for your child to learn or practice how to crack an egg, so let them try it.
2. Place the egg yolk into a bowl, with one yolk per bowl if you're making more than one color.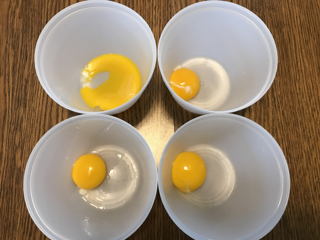 3. Slowly add food coloring or liquid watercolor to the egg yolk, then mix together until you get the color you want.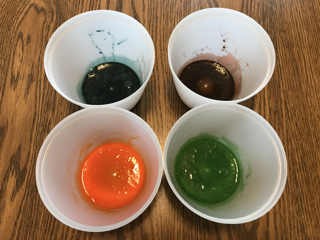 4. Start painting your masterpiece!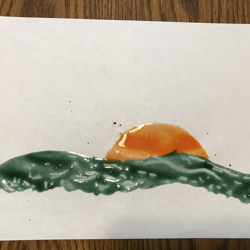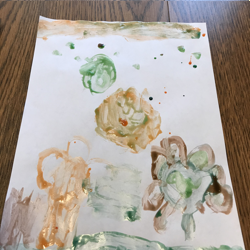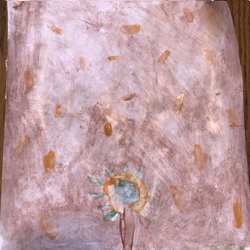 TIP: For clean-up, make sure everyone washes their hands well, and immediately clean the paintbrushes with soap and water.
TIPS FOR PARENTS
During and after the activity, ask your child:
How was this similar or different from painting with your normal paint?
What else could you use to add color to the yolk?
What other natural things could you use to make art?
How did artists make their art supplies before they could easily buy things in a store?
READY TO CONTINUE EXPLORING?
There are many ways to create art materials at home. Here are two great collections: