Published December 23, 2019
The season of giving: Holiday gifts in the Indiana State Museum and Historic Sites collection
Writing to and receiving holiday letters from Santa Claus is a tradition that's been going on for hundreds of years. Although the earliest letters actually came from Santa with warnings to children about their behavior, the tradition has changed over the years with children reaching out to the jolly old elf to tell him about their holiday wish lists.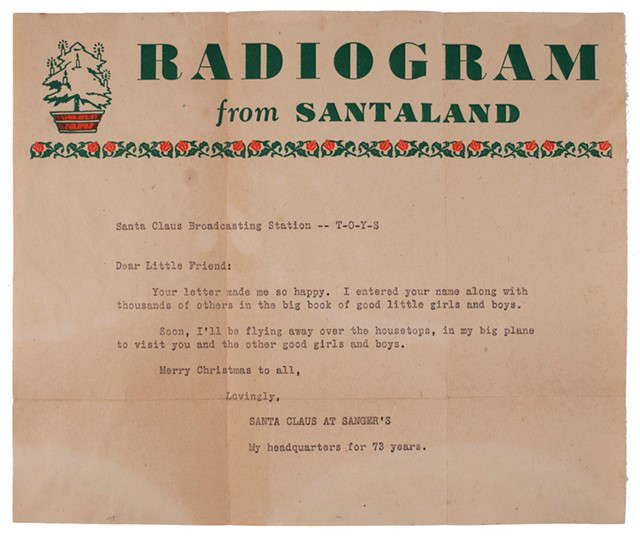 Although we aren't sure what her letter said, Santa Claus notes that Hilda Jay's letter to Santa made him happy and that her name had been entered along with "thousands of others in the big book of good little girls and boys." This Radiogram from Santaland was sent to Hilda's Westfield home in Dec. 1930.
But how have children's wish lists and gift giving changed throughout the years? Or, has it? Take a look at some holiday gifts received by Hoosiers throughout the years that are now in the Indiana State Museum and Historic Sites collection.
The Gift of Toys
Toys often top the wish list of children. From dolls and trucks to the must-have toy of the year, wish list items have varied throughout the years.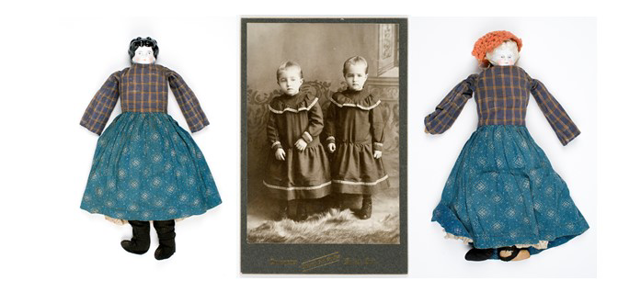 Sisters Madge and Ruth Morris' mother had plans to gift her two young daughters dolls for the holidays in 1906 or 1907. But according to the family, Madge was snooping before Christmas and discovered the dolls that her mother was making.
When Christmas arrived, Madge's stocking was filled with cold porridge while her sister Ruth's stocking had a doll. Years later, Madge's grandmother remembered the young girl's disappointment in finding the porridge – instead of a doll.
But, her mother did give her the doll before the end of the holiday festivities – she wasn't left with only porridge.

The popularity of Star Wars has spanned generations – and holiday gift wish lists, too.
Nine-year-old Chris Marshall received these Star Wars X-Wing and TIE fighters from his grandmother as Christmas present in 1978 or 1979.
Tickets to "Star Wars: The Rise of Skywalker" might be on a few wish-lists this holiday season!
The Gift of Reading
Books have long been gifted to all ages during the holidays.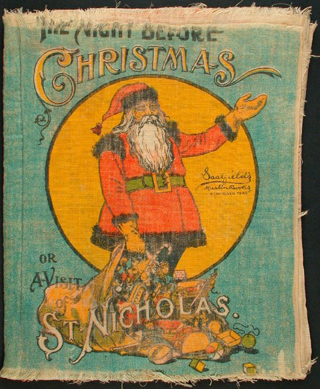 Before board books for young children, there were children's books made of muslin. These books could be washed – if needed – and didn't tear as easily as paper. Marie Schoch received this copy of "The Night Before Christmas or A Visit from St. Nicholas" as a gift in 1910.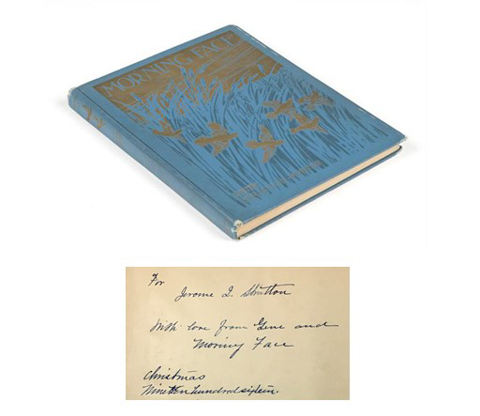 Even Indiana's most widely-read female author was known to gift books for Christmas. In 1916, Gene Stratton-Porter gave her brother Jerome a copy of "Morning Face," from her and her granddaughter – for whom the book was written.
The Gift of Inspiration
Some gifts aren't initially meant to be inspirational, but they can turn out to be quite significant in a child's life. Take Roger Schneider and Jack Heylmann for example. Both received holiday gifts that helped to shape their future careers.

In 1955, Roger received an Erector Set as a Christmas present. Playing with it helped him discover that he enjoyed building and engineering. Roger built and raced race cars as a young man, and he later made a career of engineering and manufacturing, working at Eli Lilly & Co. from 1970 to 2002.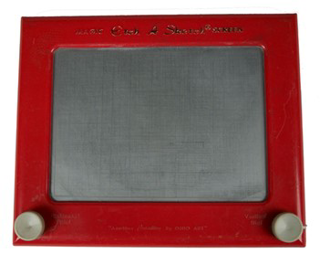 In the late 1960s, Joella Patterson of Franklin purchased an Etch-A-Sketch for her two children, David and Diane.
"It was the first drafting tool for a future engineer," she wrote in a letter. "David now lives in Illinois and is an engineer for Caterpillar."
Whether you've already finished your holiday shopping or are still looking for that perfect gift, the Indiana State Museum and Historic Sites wishes you and your family goodwill and happiness this holiday season.