Published September 30, 2021
'Very Elegant, Very Formal, Very Historical'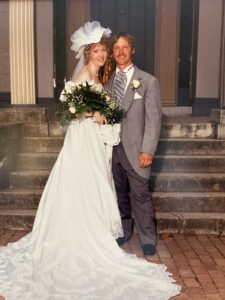 Katie Temple's parents were married at the Lanier Mansion State Historic Site in Madison on June 30, 1990. As a girl, Katie would look at their wedding album and dream of having a gorgeous, elegant ceremony and reception like theirs.
And on Oct. 9, 2021, she did – at Lanier Mansion.
Thirty-one years and 101 days after her parents said "I do" on the front steps, Katie and her fiancé, Tanner Ross, will stand on the brick path that leads to the mansion and pledge their love.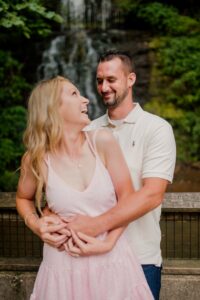 "When we started planning, I knew that I wanted something very formal," Katie said. "We looked at three different places. We went to look at the Lanier home and then as soon as I looked at it in detail, I knew that I wanted to get married there."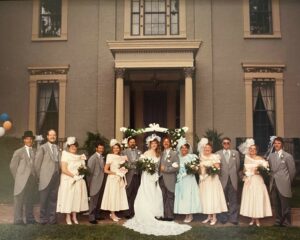 Katie said the stately Greek Revival home, built near the Ohio River by financier James Lanier in 1844, provides the elegance she'd hoped for. She's excited about being photographed on the winding stairway in the house and having her guests assemble in the backyard so "everyone can take in the entirety of the mansion itself." The leaves will be changing, the garden will still have plenty of vibrance and even the orange color of the home itself will create the perfect fall atmosphere, she said.
Katie and Tanner's big day will be a little different from her parent's wedding. That day in 1990, Bob Temple and his best man rode up to the mansion on Tennessee Walking Horses, while his wife-to-be and the rest of the bridal party rode in on a horse-drawn carriage. Katie and Tanner will walk, accompanied by her uncle Wayne Law on guitar. The temperature at Kimberly and Bob's wedding was in the high 80s; the long-range forecast for Oct. 9 in Madison is 72 degrees.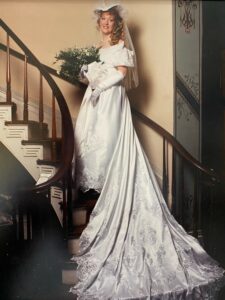 Kimberly Temple, Katie's mom, said she's thrilled that her daughter chose Lanier for her wedding. No hard sell was required.
"I told her it was very elegant, very formal, very historical," she said. "It makes for a really nice backdrop."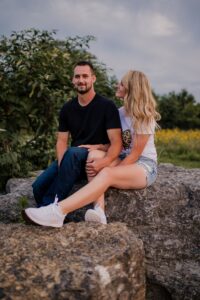 Katie, who teaches second grade, said she and Tanner, who is in sales, had other possible locations for their wedding, including the farm they own in Trimble County, across the river from Madison.
But "I didn't want a farm wedding," she said. "This is my one day. I want it to be very, very nice. On the farm, it would have been nice, but at the Lanier home it's going to be so much better. I have people now who, when they hear we're getting married at the Lanier home, they're like, 'I need to go buy a suit.' So they're really getting into it as well. I don't think they would have bought a suit for a farm wedding."
Find that extra special rental space for your next gathering at the Indiana State Museum and Historic Sites. From lakeside retreats to formal gardens in bloom or something else entirely, we have the space sure to suit your needs at our 12 locations throughout the Hoosier state.