Bring your child – or just your own inner child – to experience this 3,000-square-foot play space stocked with sheets of cardboard to make buildings, vehicles or whatever you can dream up. Create what you like and help add to our collective cardboard cityscape and park.
May 28 through October 30
This experience is located on Level Three and is included with purchase of museum admission.
Purchase admission
An interactive construction experience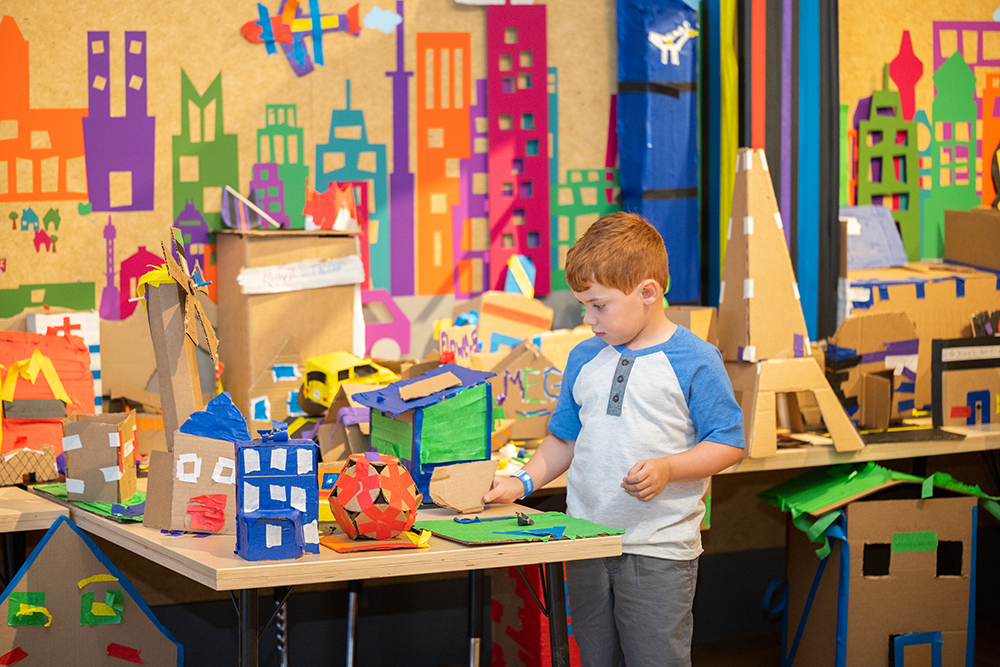 Build a City
Get creative with various tools and materials including loads of cardboard, painter's tape, carpenter's pencils, scissors, saws and more as you become an architect for the day and add to the cityscape! Be inspired by blueprint prompts as you begin the task of making a skyscraper, apartment complex, house or restaurant.
Make a Cardboard Car
Too young to drive? No problem! Create a vehicle of your choosing by cutting out your own car parts and assembling them or adding precut cardboard wheels. Test it out on a ramp to see how it drives. Leave your creation here on display to inspire others or take it home and show it off to your friends.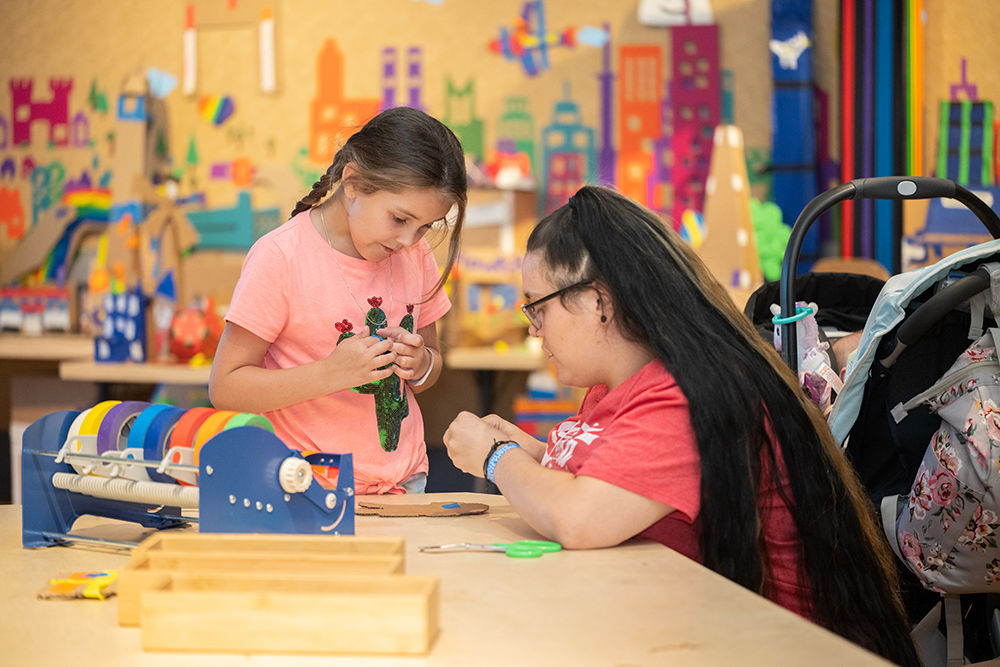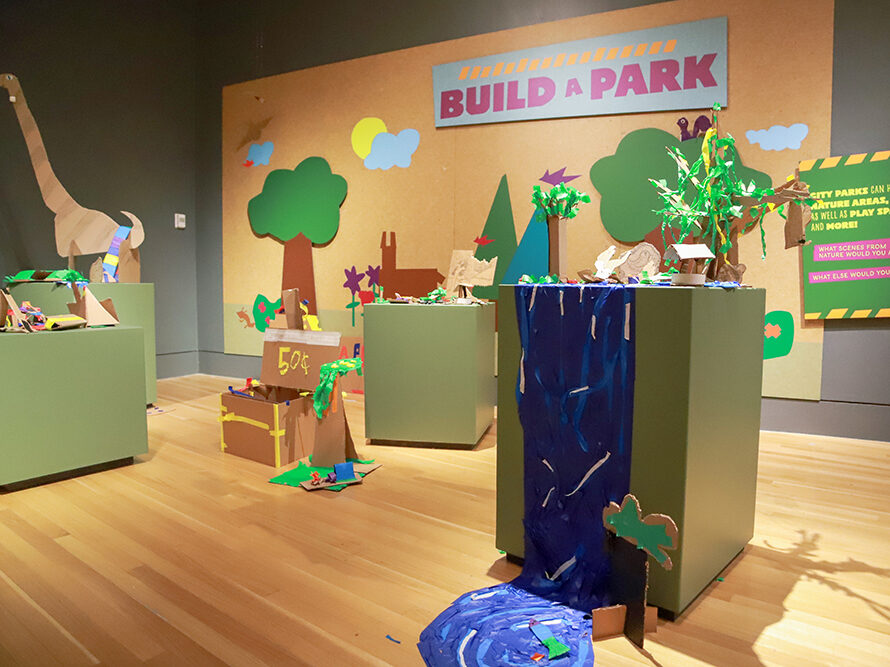 Add to the City Park
Create different elements found in a city park and add them to an existing mural. Tape your creations to the wall or place them on cardboard trees. Think about what animals belong in city parks and what else you might find in that space. Have fun making whatever objects you can dream up!
Take a Break
We know making and creating can be exhausting. If you need a break, check out the reading area where you will find a variety of books to choose from as well as a fun hands-on activity.