The Indiana State Museum and Historic Sites owns more than 7,000 works of art, one of the largest state-owned collections in the country. For more than a century – and even during a pandemic – the museum has purchased or accepted donations of work by artists who were either born or lived in Indiana, or whose time in Indiana made a significant impact on their development as an artist. View this new experience to see more than 20 of the most recently acquired pieces from the collection.
February 5, 2022 through July 17, 2022
"Old Identities" (cropped) by Lois Main Templeton, oil, paper and charcoal, 2011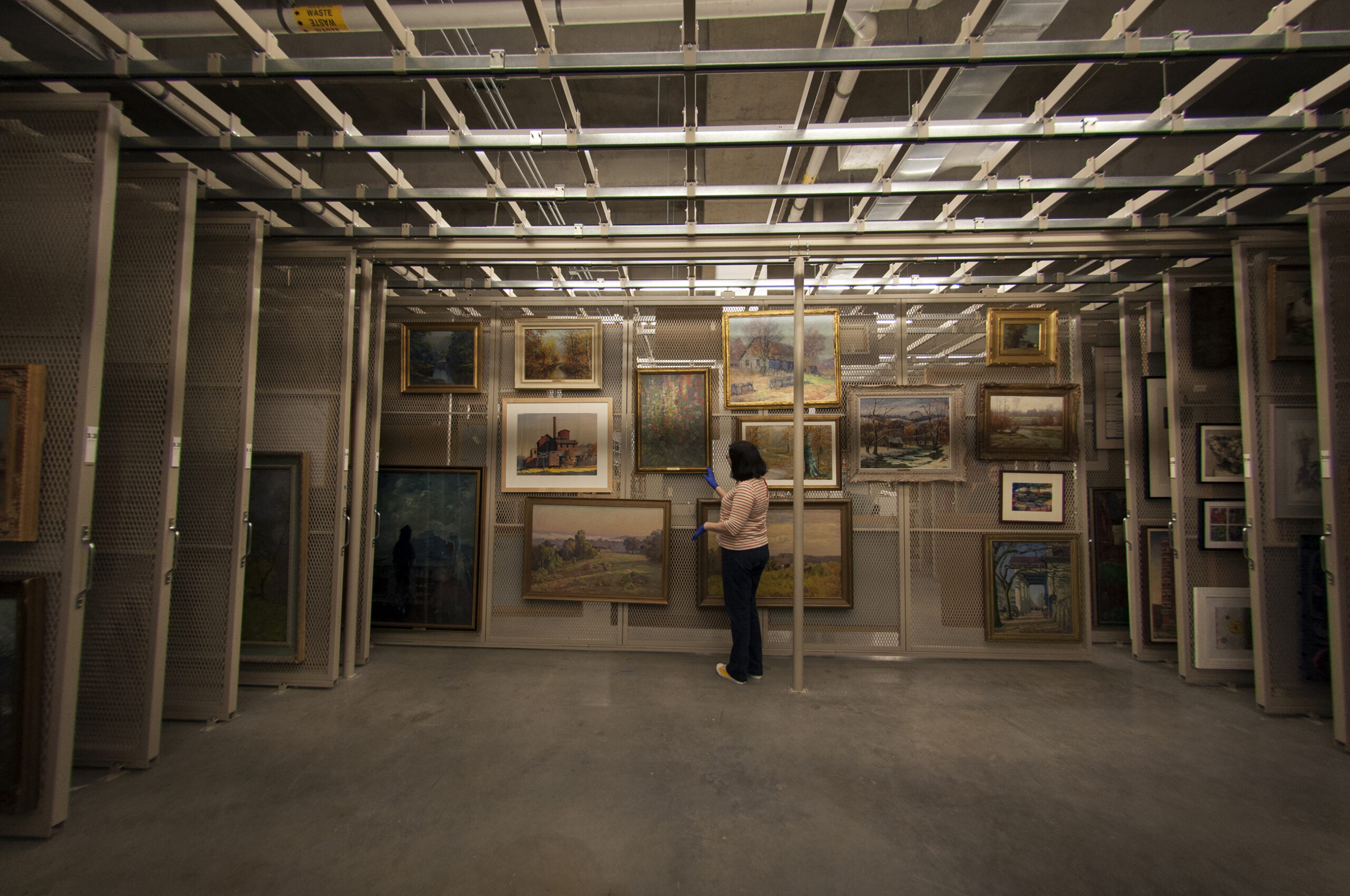 The works collected cover a variety of subject matter, techniques and backgrounds of the artists. The collection has become much more diverse in its representation of race, gender, styles and subject matter to better reflect the population of the state.
"I'd like our visitors to take away that we have a vibrant and diverse collection that represents the artists of Indiana and all the various subjects associated with Indiana," Senior Curator of Art and History Mark Ruschman said (pictured). "It's a documentation of experiences associated with the state, both historical and contemporary, that reflects an ever-changing world."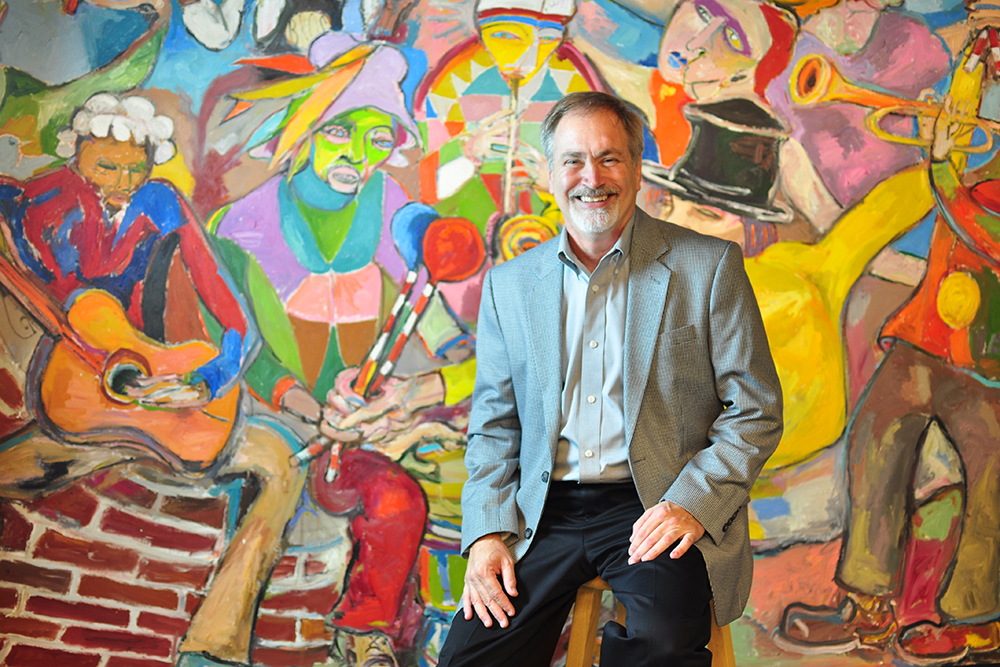 Featured artists
Philip Campbell, "Cuffs and Collars"
Derrick Carter, "Show & Tell 2017"
Deonna Craig, "Bubble Vision"
Willis "Bing" Davis, "Ancestral Spirit Dance #443"
Willis "Bing" Davis, "Community Revitalization Dance Mask #11"
The Droops, "Soft Serve"
Bill Foley, "One-Room Schoolhouse"
Joel Fremion, "The Artist's Studio"
Gary Gee, "We The People…"
John Paul Gee, "Xenred"
Marie Goth, "Harley W. Rhodehamel III Portrait"
L.O. Griffith, "The River Aven"
Robert Indiana, "Stable Gallery"
Harold Tuck Langland, "Reaper"
David Morrison, "Paper Wasp Series #3"
Lisa Pelo, "Reality is Not in Black and White"
Betty Scarpino, "Dialogue of Desire"
Myra Schuetter, "Political Circus"
Lois Main Templeton, "Old Identities"
James Alexander Thom, "Infinity ½"
Beatriz Vasquez, "Mother Nature"
Alex Warnick, "Eastern Screech Owl"
Alex Warnick, "Passenger Pigeon"
Elizabeth (Libby) Whipple, "Sunset in Avon"
Keith Woods, "IN This Together"
Dan Woodson, "Betty's Cabin"
Sponsored by