Like much of the nation, Indianapolis experienced days of protests in June 2020. Artists stepped up to quickly express their frustrations and hopes. Now, one year later, the Indiana State Museum, Arts Council of Indianapolis and the Indianapolis Public Library are teaming up to present exhibitions of murals painted by these artists after the protests, and hold discussions designed to increase community understanding of what occurred and why.
Visit Legacy Theater on level one to see six murals painted by Indianapolis artists and business owners. This exhibit is free to the public.
The murals are: Blkkk Lives Don't Matter by Mechi Shakur (Demetrius Green); Take a Stand by Elijah Stephen (Elijah Norwood) and Gentry Parker; 8:46 by Gary Gee; We the People by Gary Gee; Silver in the City panels by store staff; and a mural that appeared at The Flying Cupcake created by family and friends of the store.
June 5, 2021 through September 6, 2021
This exhibit is made possible with the generous support of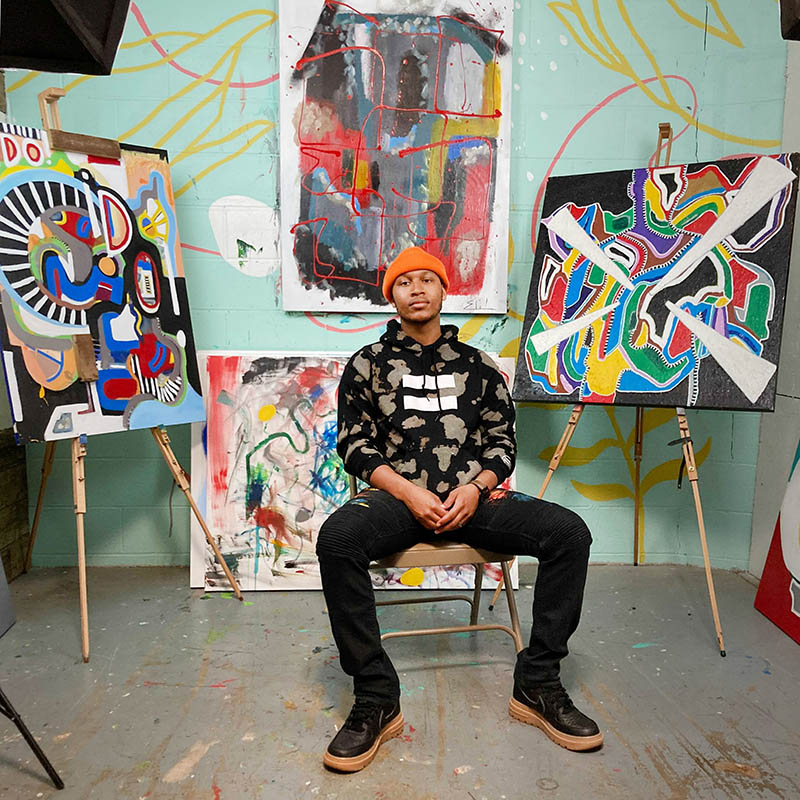 Broken storefront windows in downtown Indianapolis following the nationwide, multi-day protests over George Floyd's death at the hands of Minneapolis police officers presented both a challenge and an opportunity. Artists, businesses and organizations wanted to express their support for racial and social justice by creating murals on plywood panels that had been installed over the windows. The murals were meant to be temporary, yet their message and imagery continue to reverberate throughout the city and country.
Pictured: Featured artist Elijah Stephen
The Murals for Racial Justice initiative came together to begin the healing process by erecting both supportive and socially challenging images. The Arts Council of Indianapolis, along with partners PATTERN, St'artUp 317, and the Indianapolis Cultural Trail, saw the opportunity to come alongside artists as their allies and to support this organic, community-led initiative. Their primary goal was to ensure that Black artists were at the forefront of this conversation and were being offered compensation for their work.
Pictured: Featured artist Gary Gee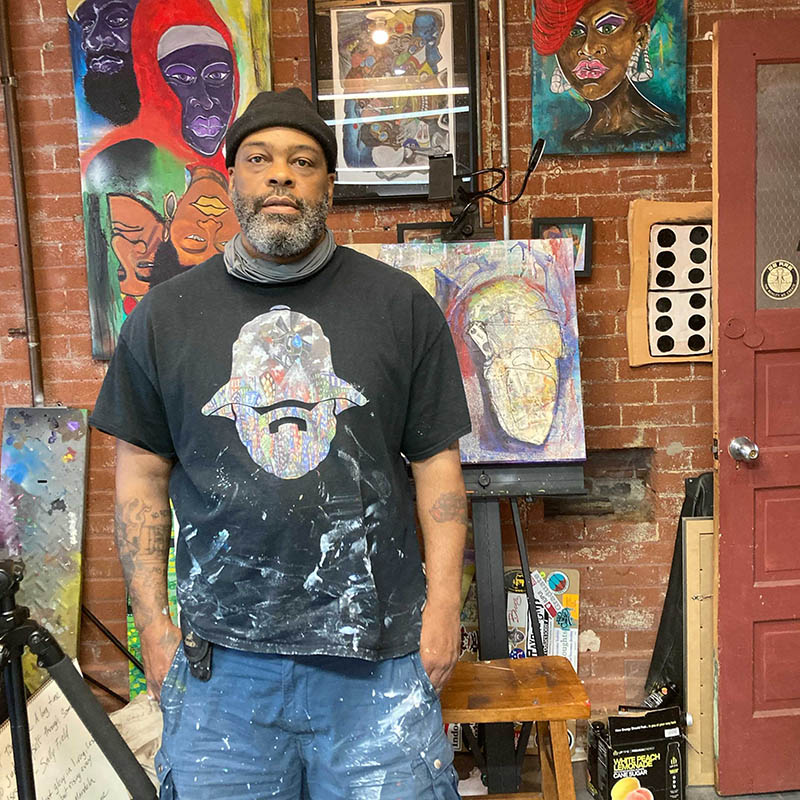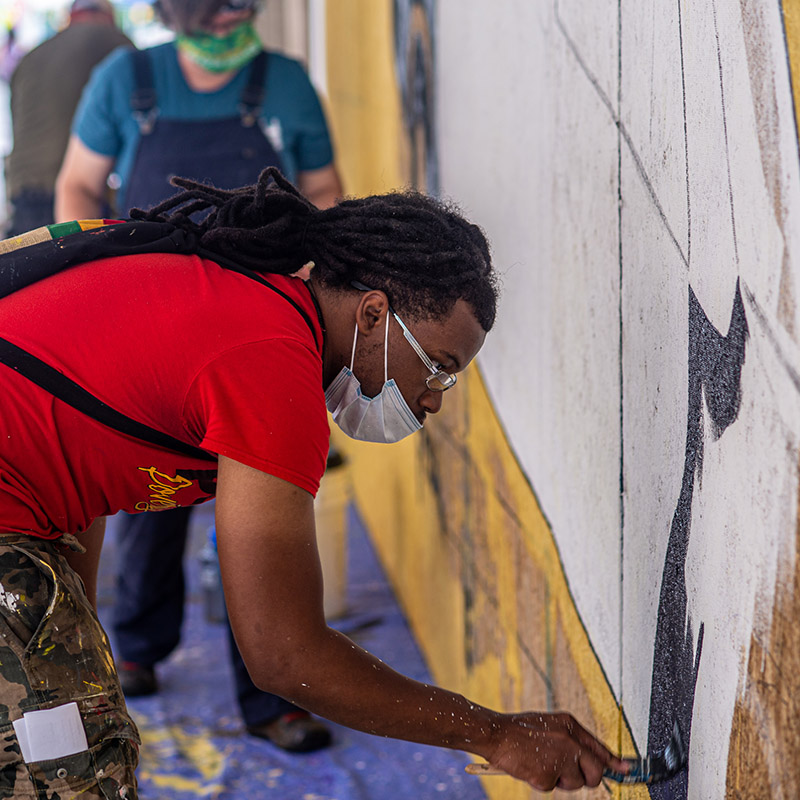 The partners gathered information from Black artists who were interested in participating and began connecting them to business owners, who were encouraged to pay the artists for their time. In the event the business/building owner was unable to cover the artist's fee due to the impact of COVID-19-related business closures, the Arts Council collected donated funds to pay the artist.
Pictured: Featured artist Mechi Shakur
Photo courtesy of Arts Council of Indianapolis

Twenty-four Black artists were commissioned to produce 22 murals through the collaborative effort. Funding for this effort came together as quickly as the murals themselves. The Arts Council initially seeded the fund, along with St'artUP 317, and received gifts and pledges from corporate partners including Jiffy Lube of Indiana, the Lacy Foundation, and AES Corporation; and from individual donors including an organized effort from Arts Council board members.
Pictured: The Flying Cupcake mural (detail) by family and friends of The Flying Cupcake.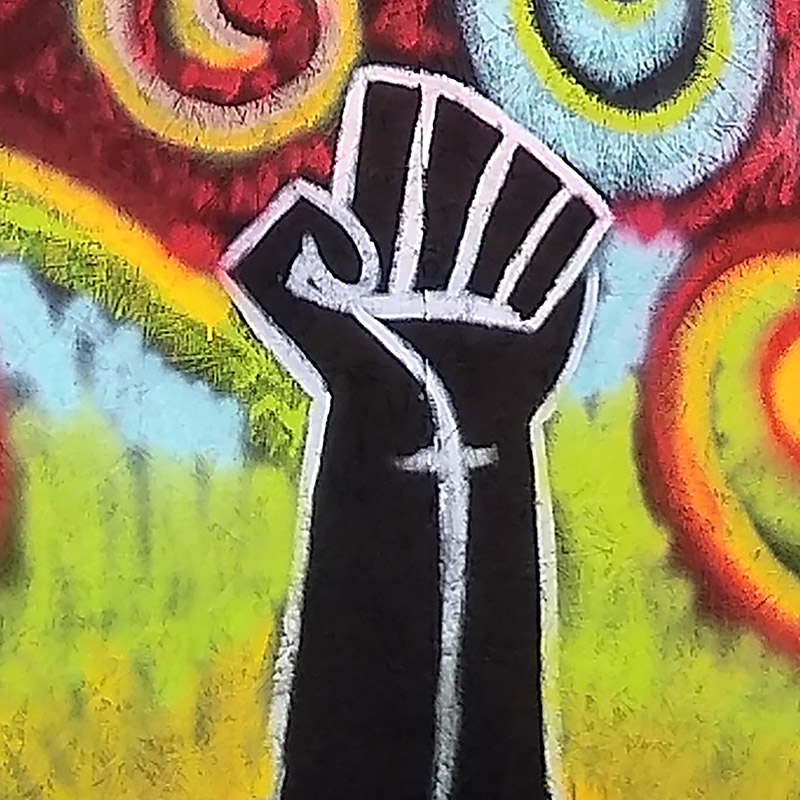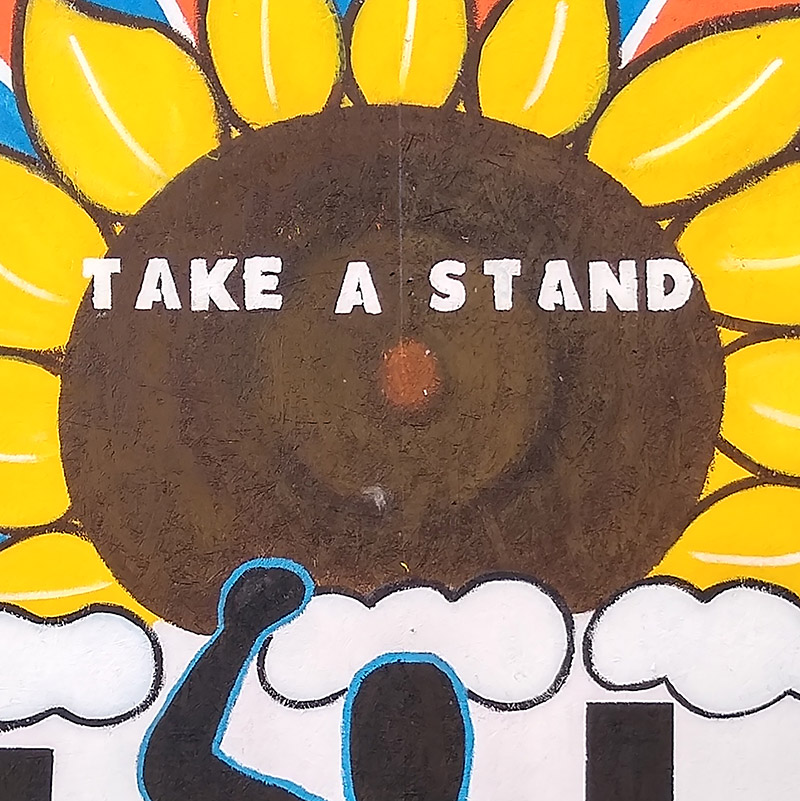 The Central Indiana Community Foundation Artist Ambassadors provided a matching grant to each commissioned artist, allowing for a more appropriate pay scale for each commission. A total of just over $26,000 was paid directly to Black Indianapolis artists. Additional funding from Glick Philanthropies enabled the partnership with the Indianapolis Public Library and the library's Center for Black Literature and Culture to make reproductions of the murals available for the public to check out for private use and community events.
Pictured: Take A Stand mural (detail) by Elijah Stephen and Gentry Parker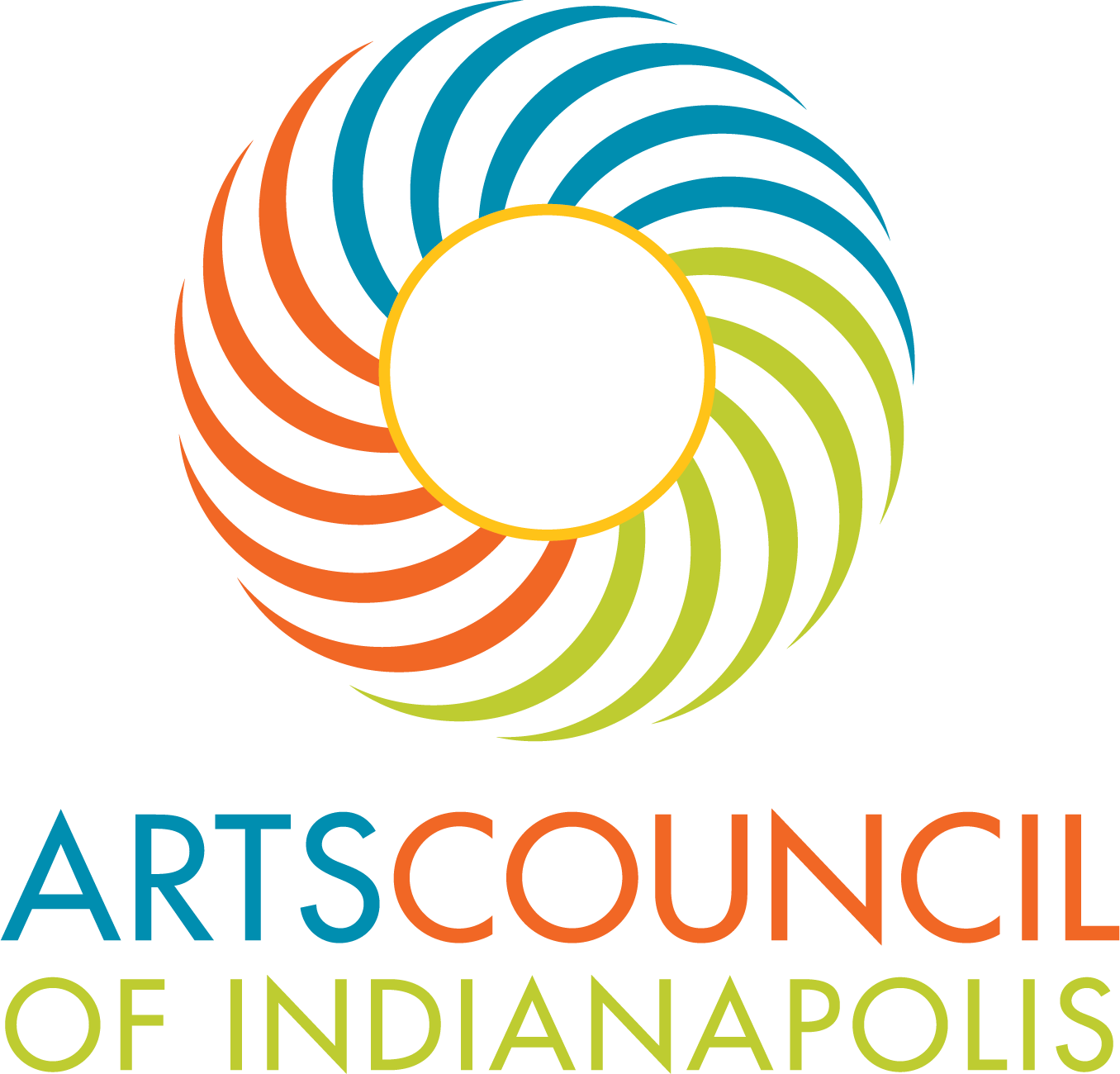 The Arts Council of Indianapolis fosters meaningful engagement in the arts by nurturing a culture where artists and arts organizations can thrive. Read the Arts Council's Equity Statement here.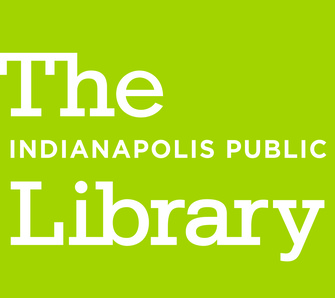 The Indianapolis Public Library is the center of knowledge, community life, and innovation for residents of Indianapolis, Lawrence, Beech Grove, and Marion County, Indiana. Operating in 23 locations along with a Bookmobile and circulating over 14 million items annually, the Library provides materials, programs and services in support of lifelong learning for residents of all ages and backgrounds.