Angel Mounds Overlook Hall
Are you looking for a place to hold a meeting or wedding reception that has fabulous views? Look no further than the Mounds Overlook Hall! With expansive views over the ancient mounds, your guests will feel like they are outside while in the comfort of a climate controlled space.
Angel Mounds Overlook Hall Details
3 hr minimum

Before 5pm – $80/hr
After 5pm – $100/hr

100 people seated
150 people standing

Room and restrooms are ADA handicapped-accessible.
Discounted museum tickets available during regular hours with room rental – must purchase in person.
Tables and chairs can be rented for additional fees.
Room set-up fee will be added for $50 for table and chair arrangements.
To book your event, a deposit of 50% of rental space is required along with a signed agreement. A check, American Express, MasterCard or Visa are accepted forms of payment. Please note: Indiana sales tax of 7% applies to all rental fees.
Alcohol and catering services may be hired by the client. The client must provide a copy of the catering contract to the Angel Mounds State Historic Site manager at the time that the contract is signed. Caterers must show proof of all appropriate state licensing, including a valid liquor license.
A certificate of insurance is required for all rental events at the Angel Mounds State Historic Site.
There is a three hour minimum for each event. This includes one hour for set-up, one hour for your event and one hour for tear-down and clean-up. Extra hours for set-up, tear-down or the event, may be added for an additional fee and must conclude by midnight.
Angel Mounds State Historic Site at times could be considered under structural or cosmetic construction. Structural and/or cosmetic changes to the facility and its grounds includes but is not limited to gallery closures, improvements to the landscape, installation of art, etc. In the best efforts of the facility, plans will be communicated as early as possible to the client.
For groups of 15 or more, adult tickets are $6, and youth tickets are $3. Group tickets must be purchased in person.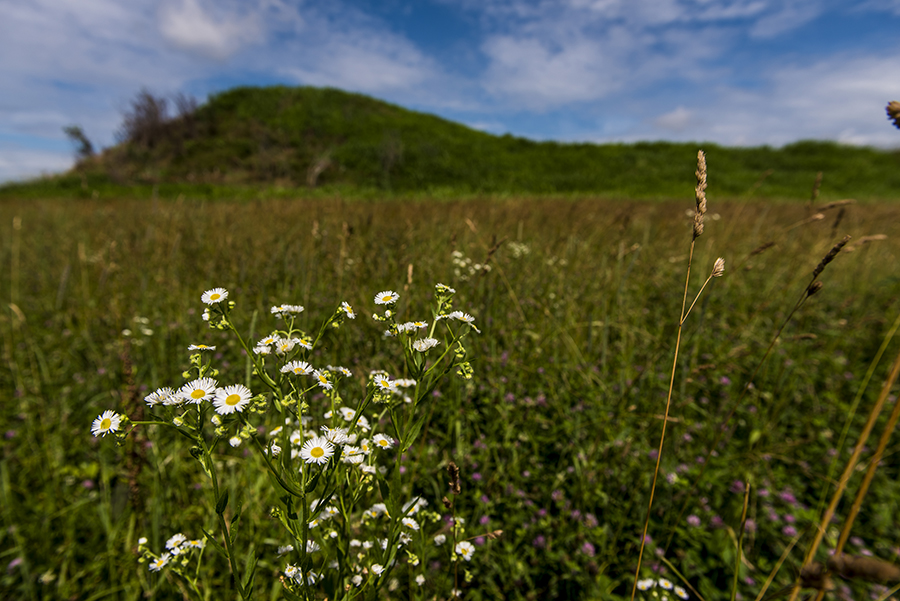 What sets us apart
Beautiful location with open spaces and woods
Indoor and outdoor rental options available
Different locations on one property
Large parking lot
On-site tables and chairs
Plenty of unique photo opportunities at the site
Surrounded by nature and history
With beautiful views of the mounds and trees surrounding the property, the outdoor grounds are set up as a beautiful backdrop for your event. You and your guests can hike the trails, explore the interactive visitor center and orientate yourself with the history of the site, while creating your own! From the natural setting to Glenn A. Black's laboratory, you and your guests are sure to create new memories.
Explore an ancient Indiana metropolis at Angel Mounds State Historic Site. A thousand years ago, southwest Indiana was home to a thriving community of Native Americans known as the Mississippians on the banks of the Ohio River. Archaeologists are uncovering the mysteries of these past inhabitants by combing over artifacts they left behind.
Visit Angel Mounds Historic Site
LET OUR SPACE INSPIRE YOUR OWN HISTORY.
Contact Us
PLEASE NOTE: The Angel Mounds Overlook Hall will not be available for events taking place in 2023.