Hold your finest event on Mansion Row
The versatility of our space makes the Culbertson Mansion State Historic Site suitable for a wide array of events. From baby showers to graduations or weddings and corporate events, people gather in New Albany's finest room for a most memorable experience.
Culbertson Mansion Formal Parlor Details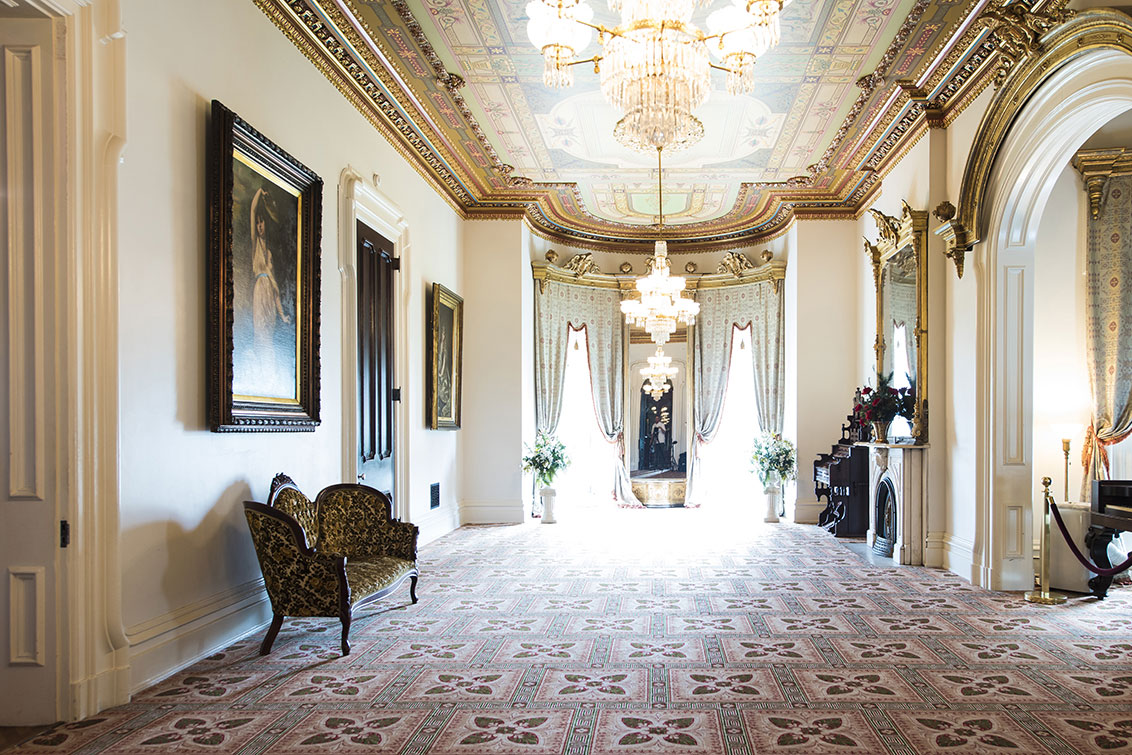 What sets us apart
Beautiful and serene location
Elegant hand-painted walls and ceilings serve as a backdrop for your event
Many photo opportunities available inside and out
Friendly and knowledgeable staff eager to tailor the space to each client's needs
Due to the nature of the hand-painted architecture, no flash photography is allowed
Elegant ambiance unlike any other
With its hand-painted ceilings, carved staircase, marble fireplaces, and elaborate plasterwork, the Culbertson Mansion offers a one-of-a-kind setting for your special event. Like the Culbertson family and their guests, your guests will enjoy their experience at this historic venue.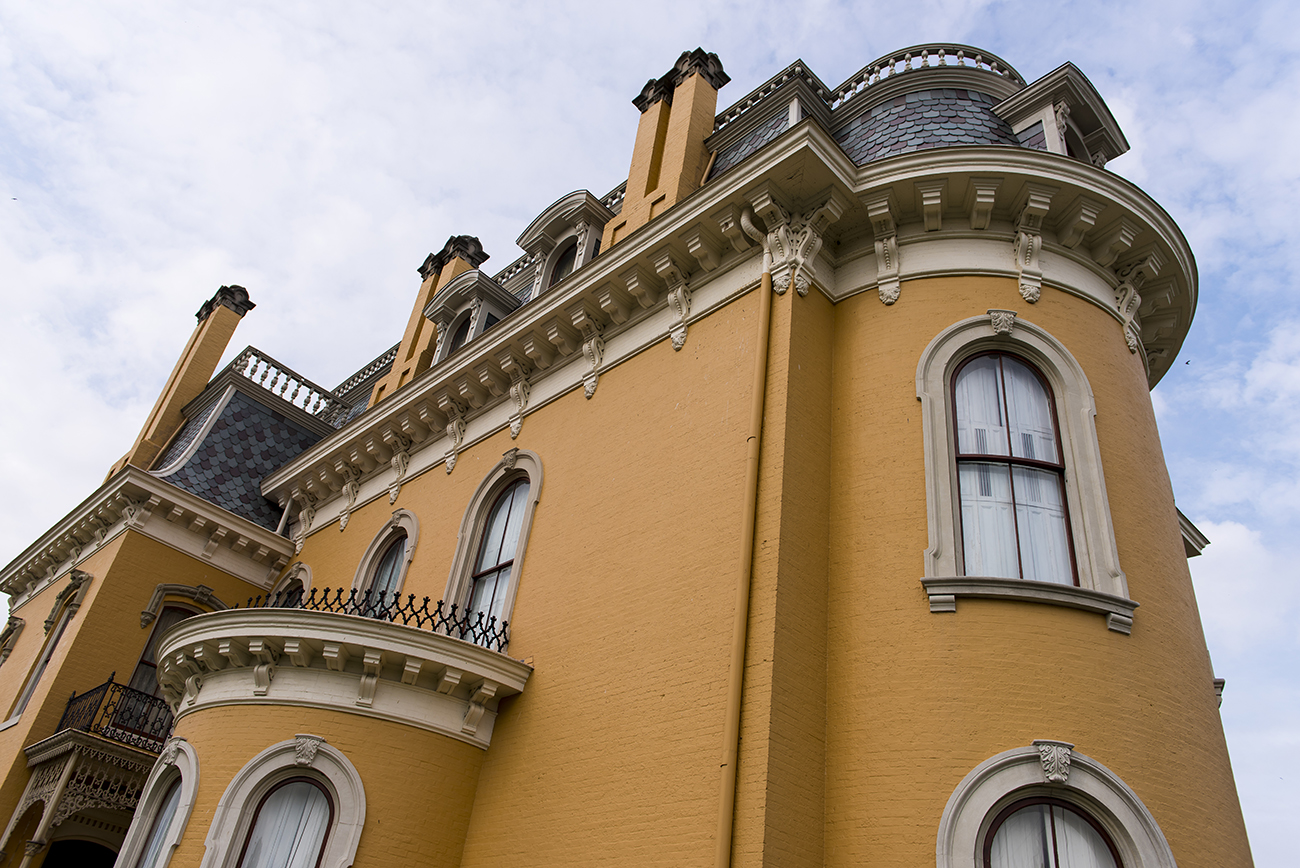 Once considered to be the wealthiest man in Indiana, William S. Culbertson built his Gilded Age 20,000 sq. ft. mansion to encompass 25 rooms. The stunning architectural aesthetic, natural acoustics and grand features ensure a unique and elegant backdrop inside this most striking home on Mansion Row.

LET OUR SPACE INSPIRE YOUR OWN HISTORY.