Perfect for intimate celebrations
Enjoy a small, personal ceremony with Sylvan Lawn and Boy Scout Island as your backdrop on the front porch of Gene's Cabin at Wildflower Woods.
Gene Stratton-Porter Cabin Front Porch and Lawn Details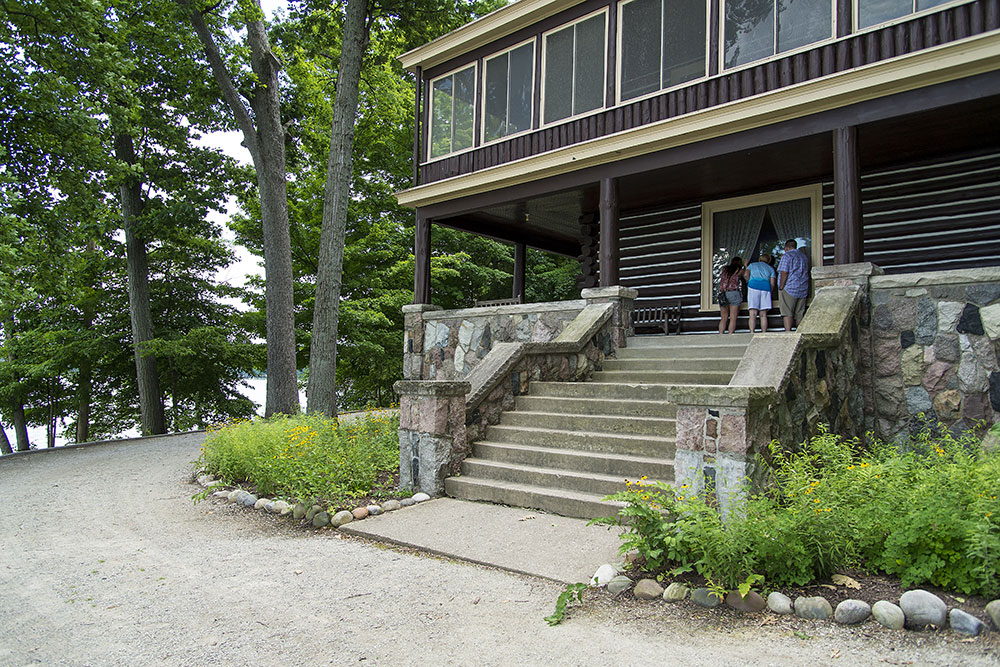 What sets us apart
A quiet retreat nestled in the woods, perfect for small, intimate weddings
The breathtaking views in the gardens including the wisteria arbor
Gene's rustic Cabin at Wildflower Woods serves as the perfect backdrop to your event
Photo opportunities are abundant
Parking available for guests
EXPERIENCE THE BEAUTY
A wedding has different needs than a meeting. A corporate retreat is not the same as a baby shower. At Gene Stratton-Porter State Historic Site, we have a variety of spaces that are suitable for a wide array of events.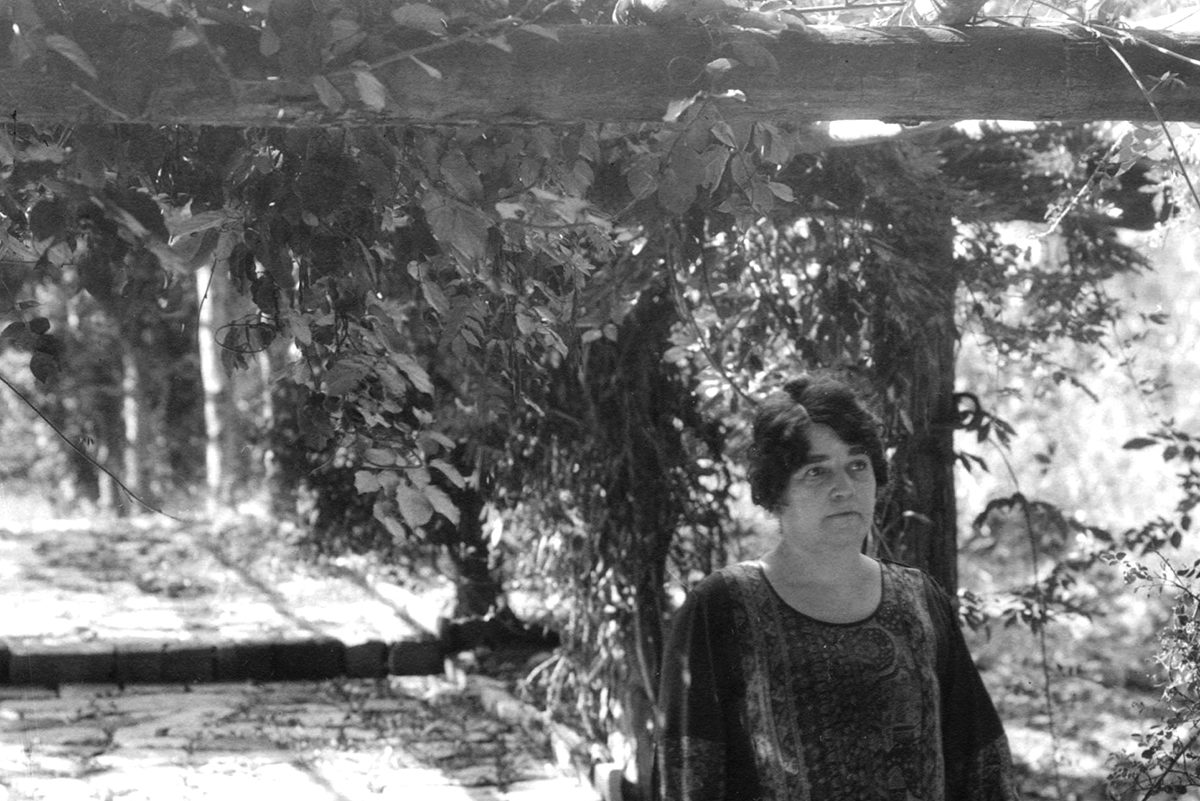 Designed by author, photographer and naturalist Gene Stratton-Porter and completed in 1914, the cabin is nestled on the shores of Sylvan Lake. The exterior walls are of Wisconsin cedar logs, and local wild cherry panels the entrance hall and dining room. There are three extraordinary fireplaces in the cabin — one of polished English brick, one constructed of Native American artifacts and stones collected from other states, and one of puddingstone. Outdoors you'll find a 35-bed formal garden accented with a 120-foot-long wisteria-covered arbor, Sower's Woods' beautifully-maintained trail benches, an artisan well and puddingstone walkway that graces the shoreline of Sylvan Lake. This beautiful, peaceful location is one your guests are sure to remember.
Visit Gene Stratton-Porter State Historic Site
LET OUR SPACE INSPIRE YOUR OWN HISTORY.