A newly renovated space for your next event
From open house events to intimate meetings, the Levi and Catharine Coffin Interpretive Center can be made available as a whole or just by the room. The Interpretive Center contains three floors of exhibits, a gift shop, public restrooms and an orientation theater. You can utilize the entire space or only select rooms depending on your need.
The Levi & Catharine Coffin Interpretive Center Details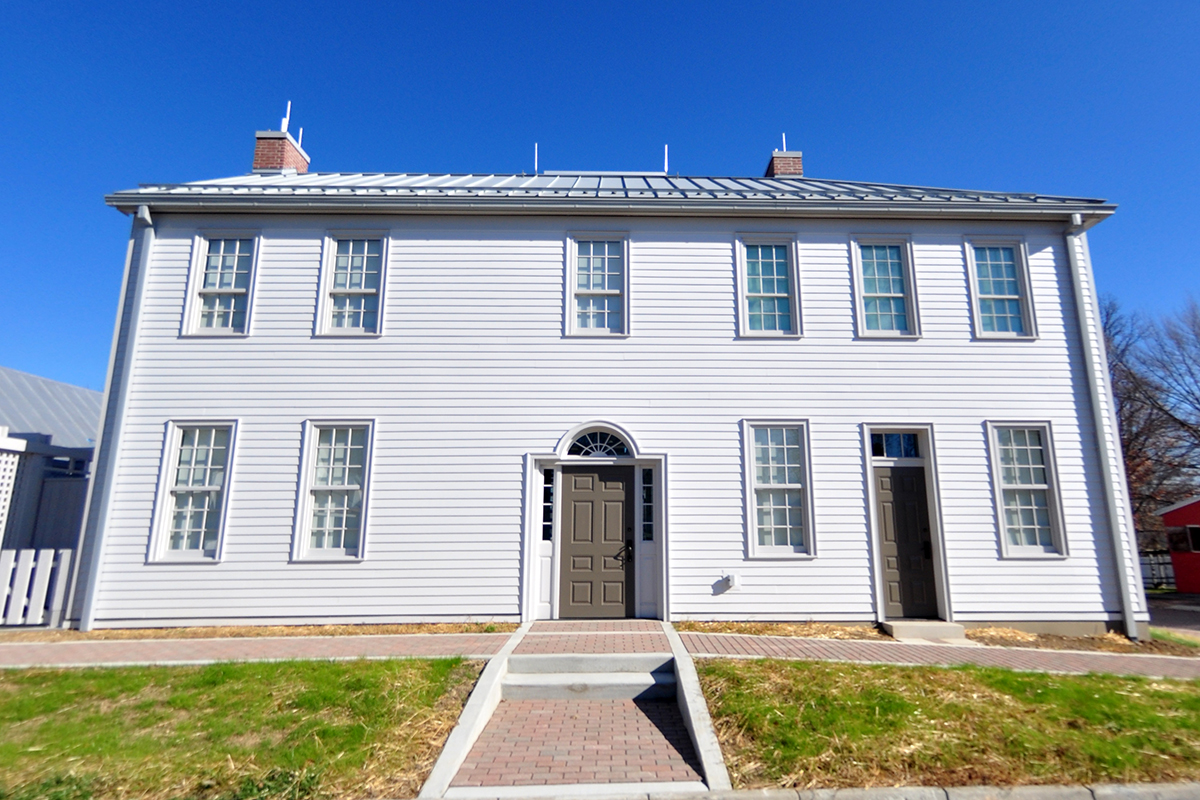 What sets us apart
Beautifully restored 1839 Federal-style home in nearly complete original condition
Conveniently located just north of Richmond, Indiana on U.S. 27
Complimentary parking available for event guests
Event can encompass use of the Interpretive Center as well as the historic house
A venue with an incredible story
The Interpretive Center expands on the story of the Coffins and the community, and how they worked to assure that freedom seekers were provided with shelter, resources and transportation on their journey north.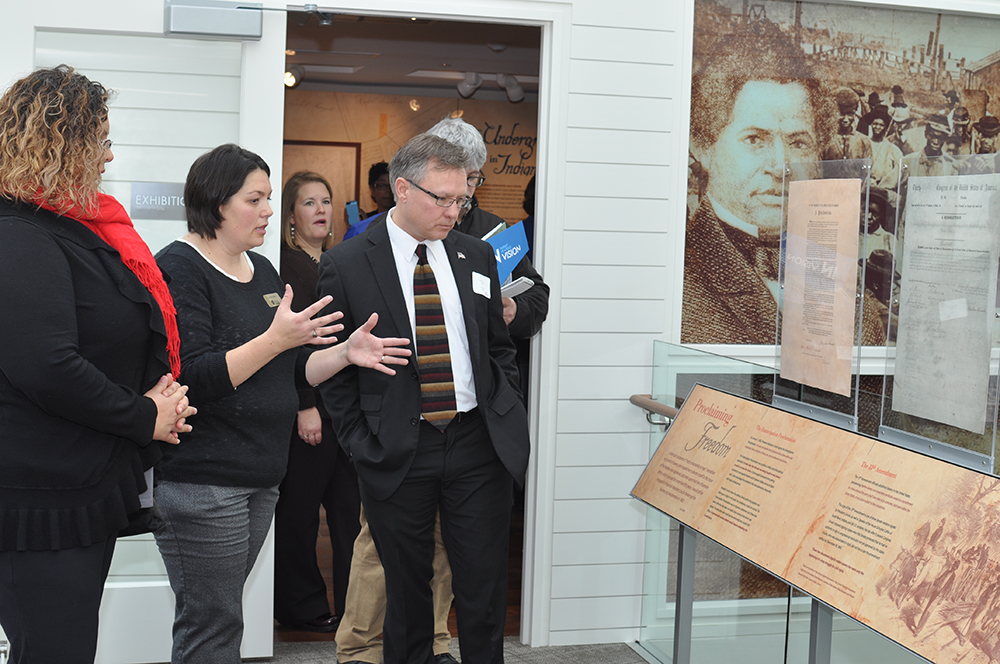 The Levi & Catharine Coffin State Historic Site provides a unique setting for your next corporate or organizational event. Here you get one-on-one with an amazing story of courage and sacrifice. Located in historic Fountain City, Indiana, (known as Newport until 1878) the 1839 Coffin home was given the title of "Grand Central Station of the Underground Railroad." This Federal-style home was part of a larger network that served as a place of refuge for freedom seekers. The home contains many furnishings commonly seen in early 19th century Quaker homes in this part of Indiana.
LET OUR SPACE INSPIRE YOUR OWN HISTORY.