Give your guests a view of the Indy skyline
Located on a private terrace, the West Canal Terrace offers views of the canal and White River State Park. It's a wonderful option for an intimate ceremony or reception.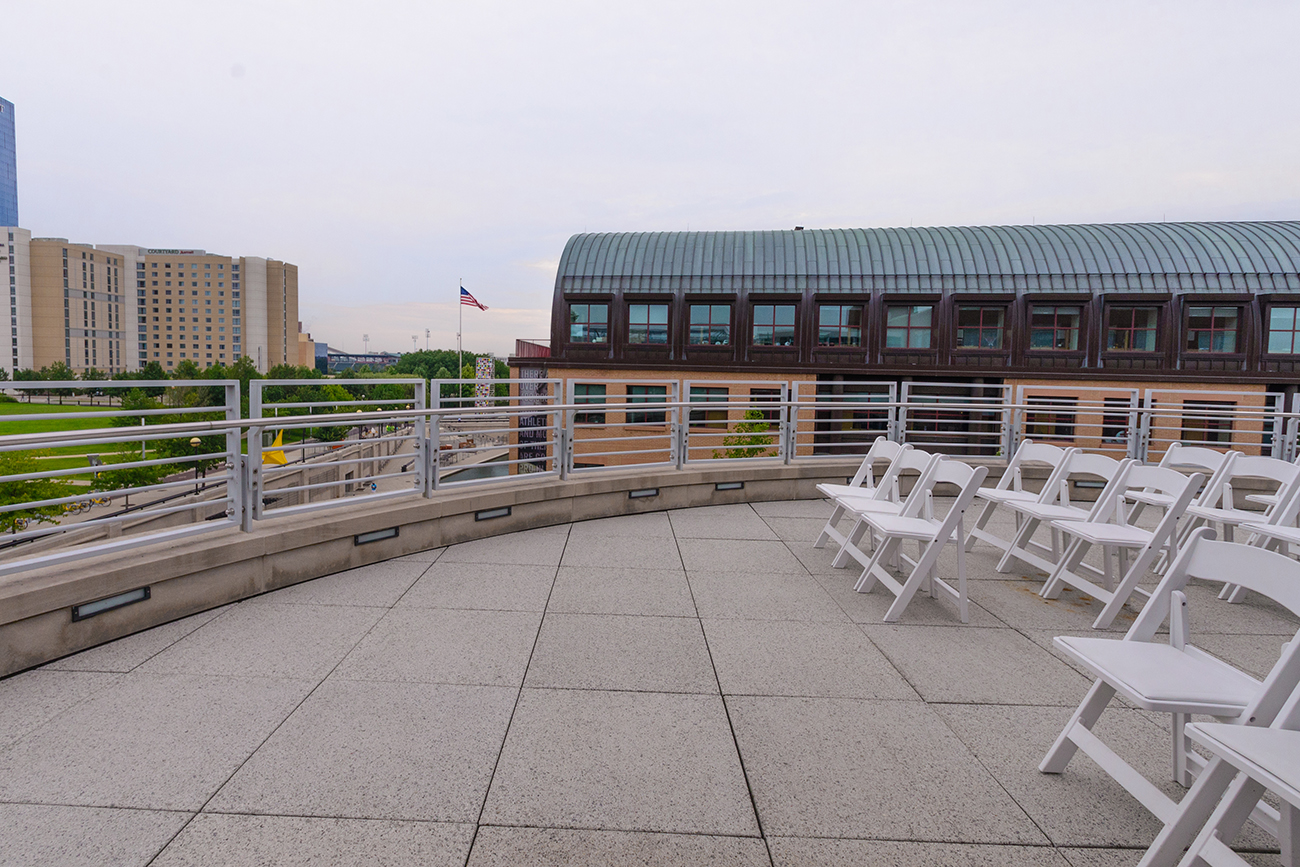 What sets us apart
WiFi ready (all spaces).
Convenient location on downtown canal.
Parking in the White River State Park garage with discount pricing
Unique experiences available for additional fees, including historical characters and special programs.
Elegant space regardless of your colors or decor.
Wedding couples receive one-year museum membership.
Many photo opportunities available in and outside of the museum.
Museum galleries can be included in your event for an additional fee.
West Canal Terrace
Wedding Ceremony

$500 plus tax

Wedding Reception

Standard Pricing

Sunday – Thursday: $700
Friday: $850
Saturday: $1,000

Holiday Rates

Sunday – Saturday: $1,000

Food and Beverage Minimum

Sunday – Thursday: $1,000
Friday: $1,200
Saturday: $1,500

 Wedding Ceremony – Accommodates 40 guests
Wedding Reception – Accomodates 50 guests with room for dancing.

In-house tables & chairs included
Indoor location included for inclement weather
Rental available before and after 5 pm
LET OUR SPACE INSPIRE YOUR OWN HISTORY.