Cruise the Coral Reefs of Indiana
Ocean in Indiana? Sharks in South Bend? You bet! Believe it or not, ancient oceans once covered our state. Dive into Ancient Seas for a look at the creatures that could have swam right in the area where your bedroom now sits. From the oldest marine fossils to pioneering land plants and animals, this experience is packed with diverse fossil collections to help you explore the ancient life that shaped the state.

Walk among giants
What's that above your head? It's a giant eurypterid! Walk beneath depictions of the real animals that once lived in Indiana.

Make a match
Try your identification skills by comparing fossils with an illustration of the original organisms in their natural environment.

get up close
Ancient plants and creatures may have disappeared, but they left their stories in fossils. See these real fossils and the shapes they left behind. Explore fossils packed with special specimens to examine up close through a built-in magnifying glass.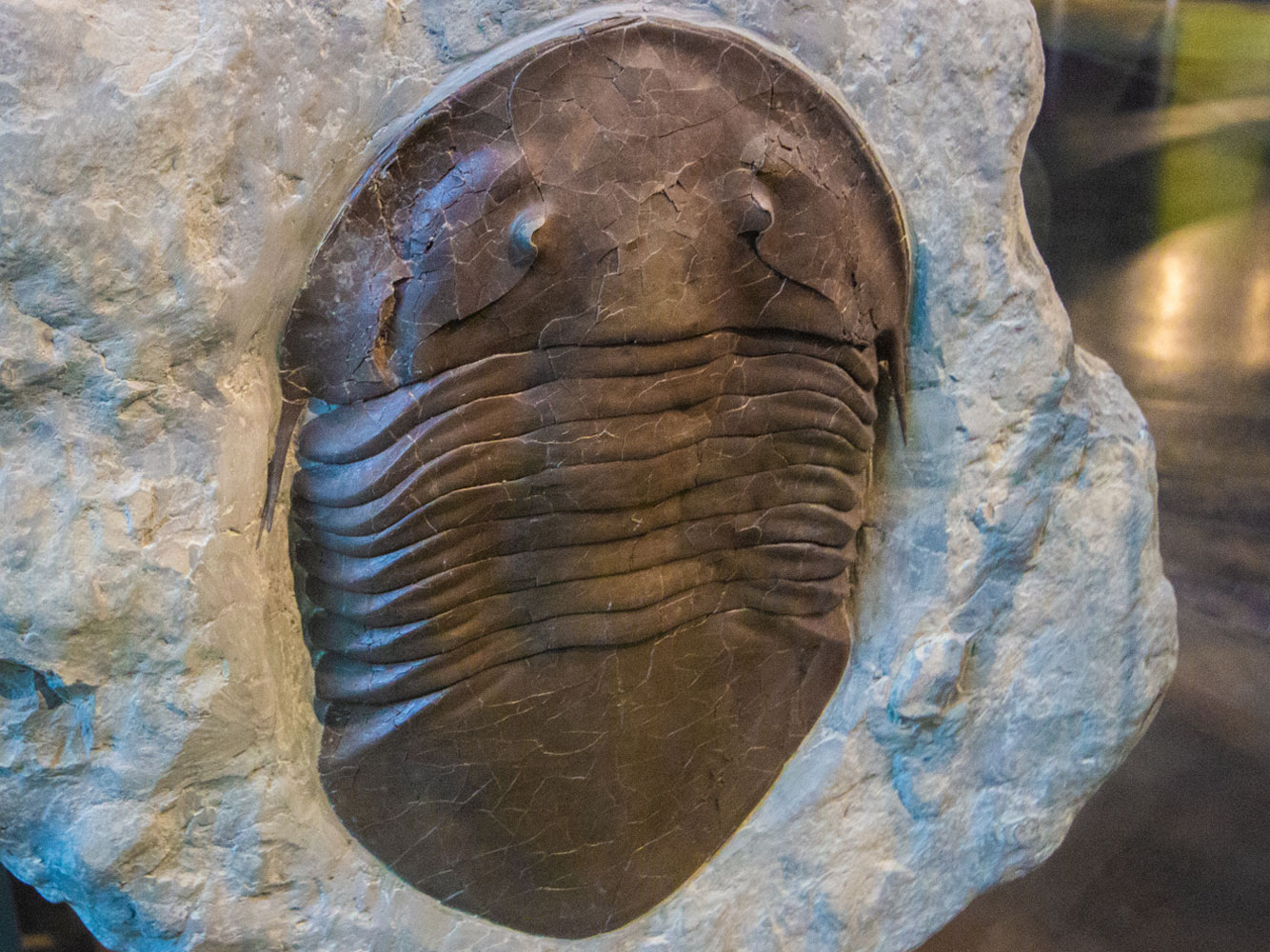 OUR BEHIND-THE-SCENES COLLECTION
It's a trilobite! At 14 inches long, this trilobite is among the largest known examples of its species. Along with more than 500,000 objects, we also collect and preserve stories, information and scientific data that provide perspective on the state's present and future. Within the collection are six Centers of Excellence. These are distinguished by the extraordinary quality of the objects and the depth of staff expertise.
Explore our collections
HELP! 300 Million Years are Missing!!!
300 million years of information on Indiana's environment and its inhabitants is missing. Put your detective skills to work and see what you can come up with.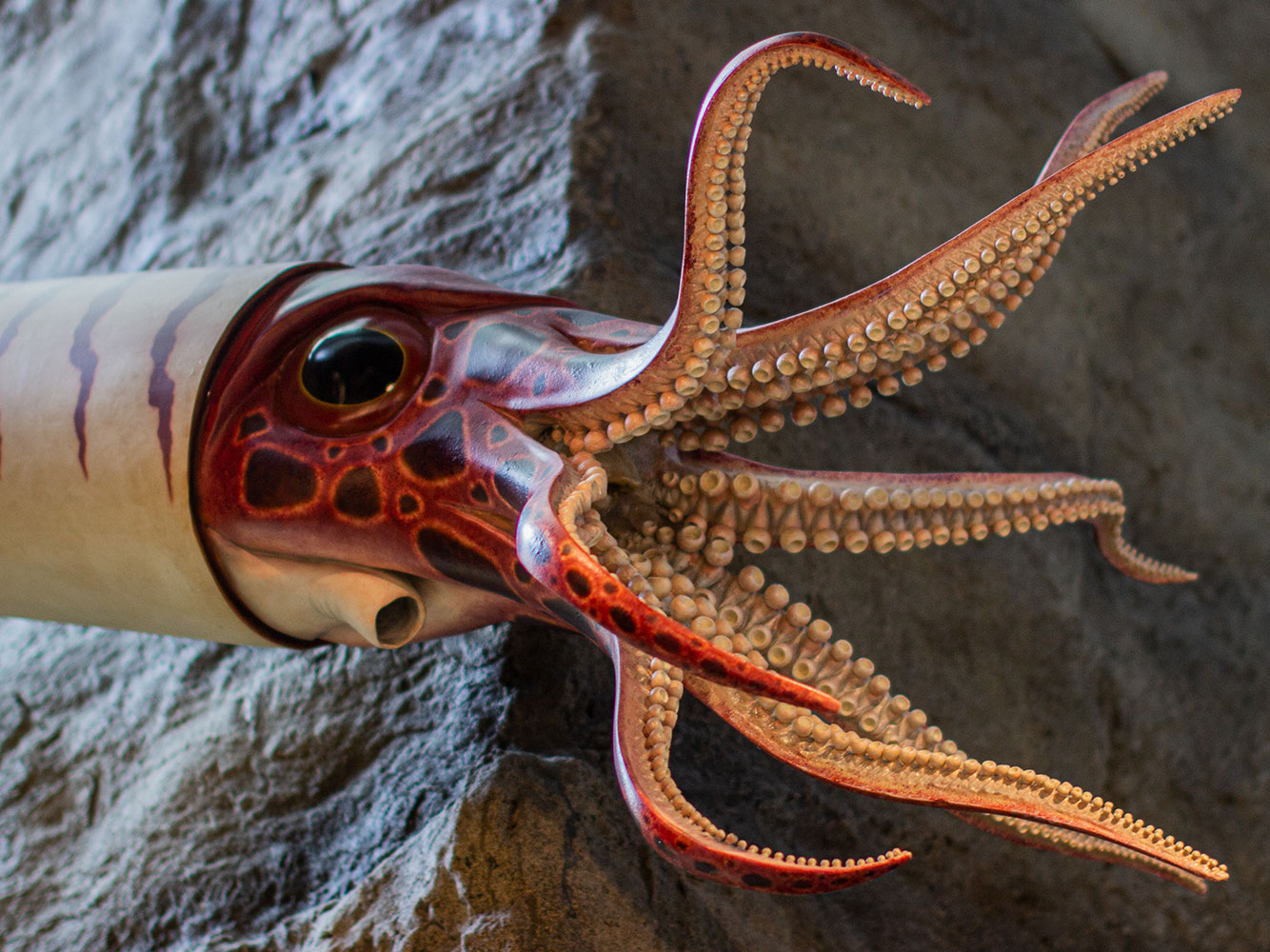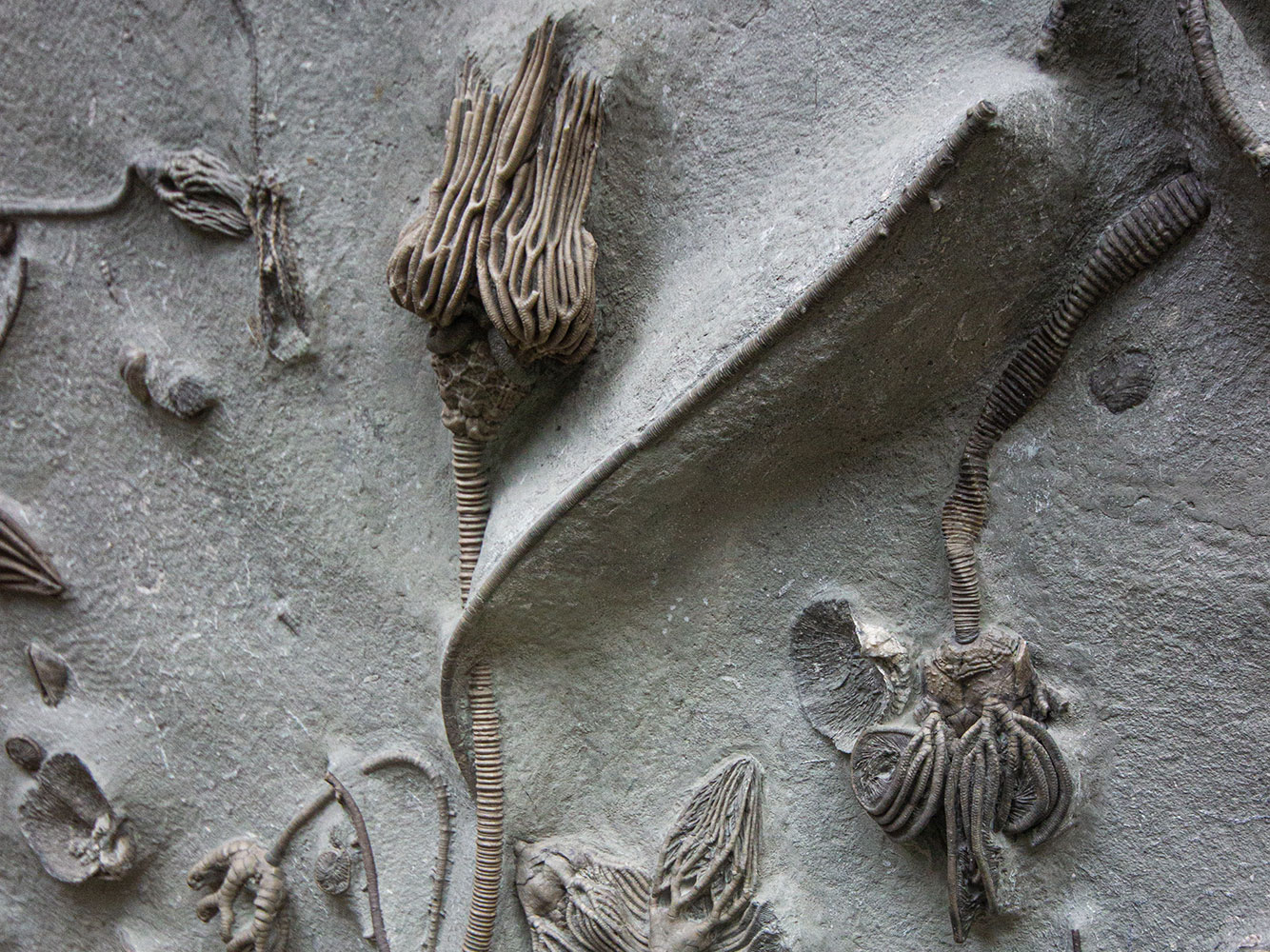 Did You know?
Millions of years ago, Indiana was covered in a shallow sea. Many of the ancient sea creatures can be found in limestone. The CRINOID fossil looks like a flower, but is actually an animal.
DIG DEEPER AND EXPLORE MORE ON OUR YOUTUBE CHANNEL
There's always plenty happening at the Indiana State Museum and Historic Sites! We're continuing to provide educational and engaging videos on our channel. Follow us for new stories, behind-the-scenes tours and other fun content.
Learn more