A Landscape in Motion
Discover Indiana's diverse and dramatic landscapes as early European explorers would have seen them in Natural Regions. Learn about the large animals that once roamed through our towering forests and the birds that flocked to our extensive wetlands. Travel through time to understand the changes in biodiversity that our land and animals have undergone.


Engage the senses
Is that a mosquito in my ear? Are my feet sinking into softer ground? Engage all of your senses through three lifelike landscapes.

Frog games
Touch Indiana frogs to hear their croaks, then try to spot them hiding amongst the Kankakee Marsh's water, grass and other creatures.

Hide and seek
Stand in the middle of the Tipton Till Plain, and hear the sounds of the mountain lion quietly stalk a deer through the forest.
See Indiana's Landscape through the Eyes of a Painter
Landscape painter Frank V. Dudley spent more than 40 years capturing the Indiana Dunes in his works. The painter was an active member in the movement to preserve the dunes, but the land where he built his studio later became part of Indiana Dunes State Park.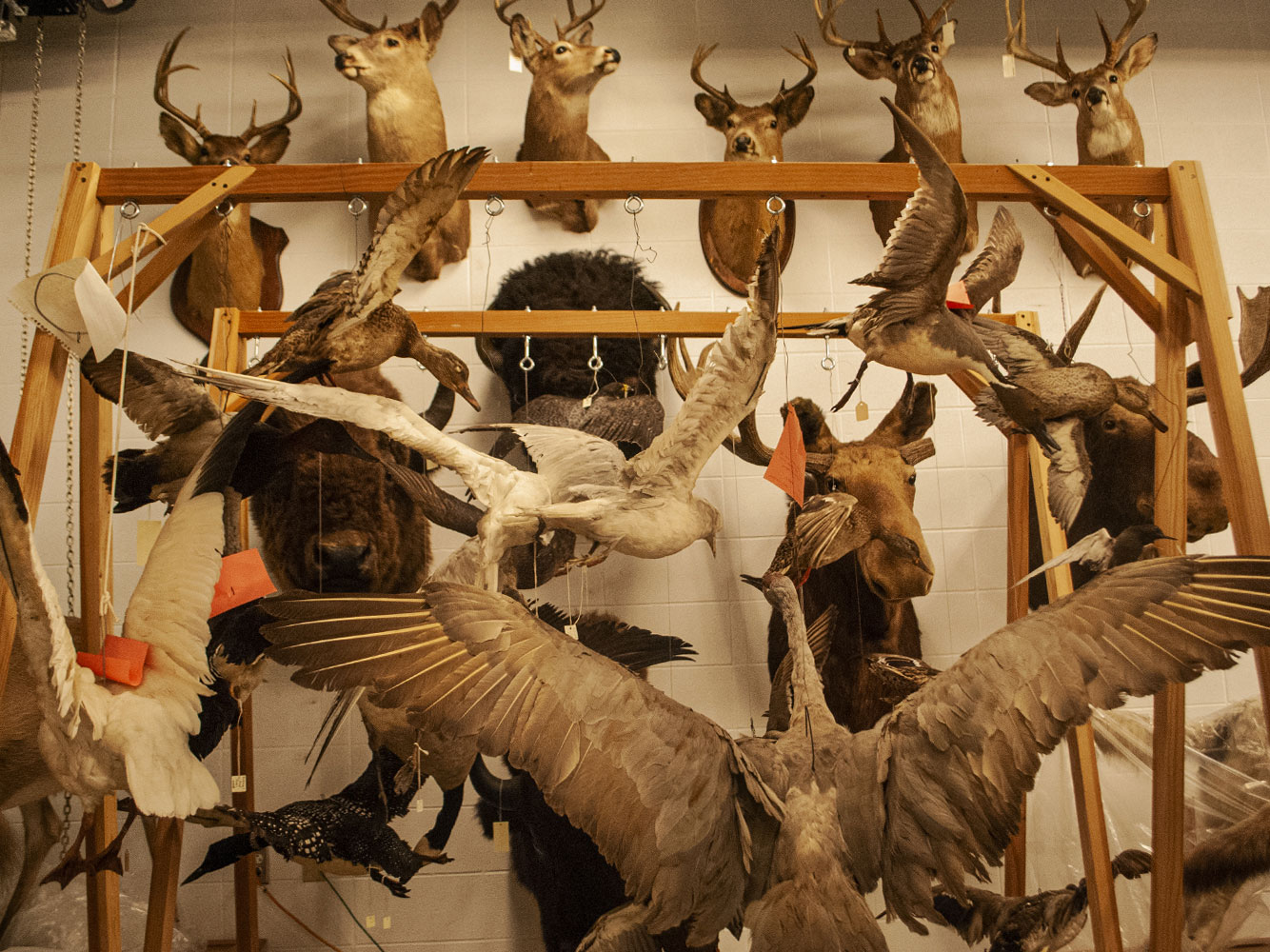 Behind the Museum's Biology Collection
If you've visited the Indiana State Museum, you might have noticed animals in several of our experiences and thought to yourself: Are those real? The answer is yes – they are, and they come from the museum's taxidermy collection. But, these animals come to us in a variety of unusual ways, according to Damon Lowe, senior curator of science and technology for the museum, who also curates the biology collection. In this guest blog, learn how we acquire these animals, from the person behind the collection.
Read Story
Take a Walk on the Wild Side