FOLLOW US TO ALL THE FUN!
Our gingerbread friends can't wait to show you some of our favorite sites around the state. And with so much to see and do, there's a ton of fun just waiting for you and your family. Up for something new? You can discover the true story of Indiana's role in the Underground Railroad. Looking for an outdoor adventure? We have plenty of wooded trails and marshes just waiting to be explored. Ready for a relaxing twist on a day? Try weaving your way through a life-sized labyrinth. Our cookie concierges will lead you to more fun things to do all across the state. What are you waiting for? Snap to it!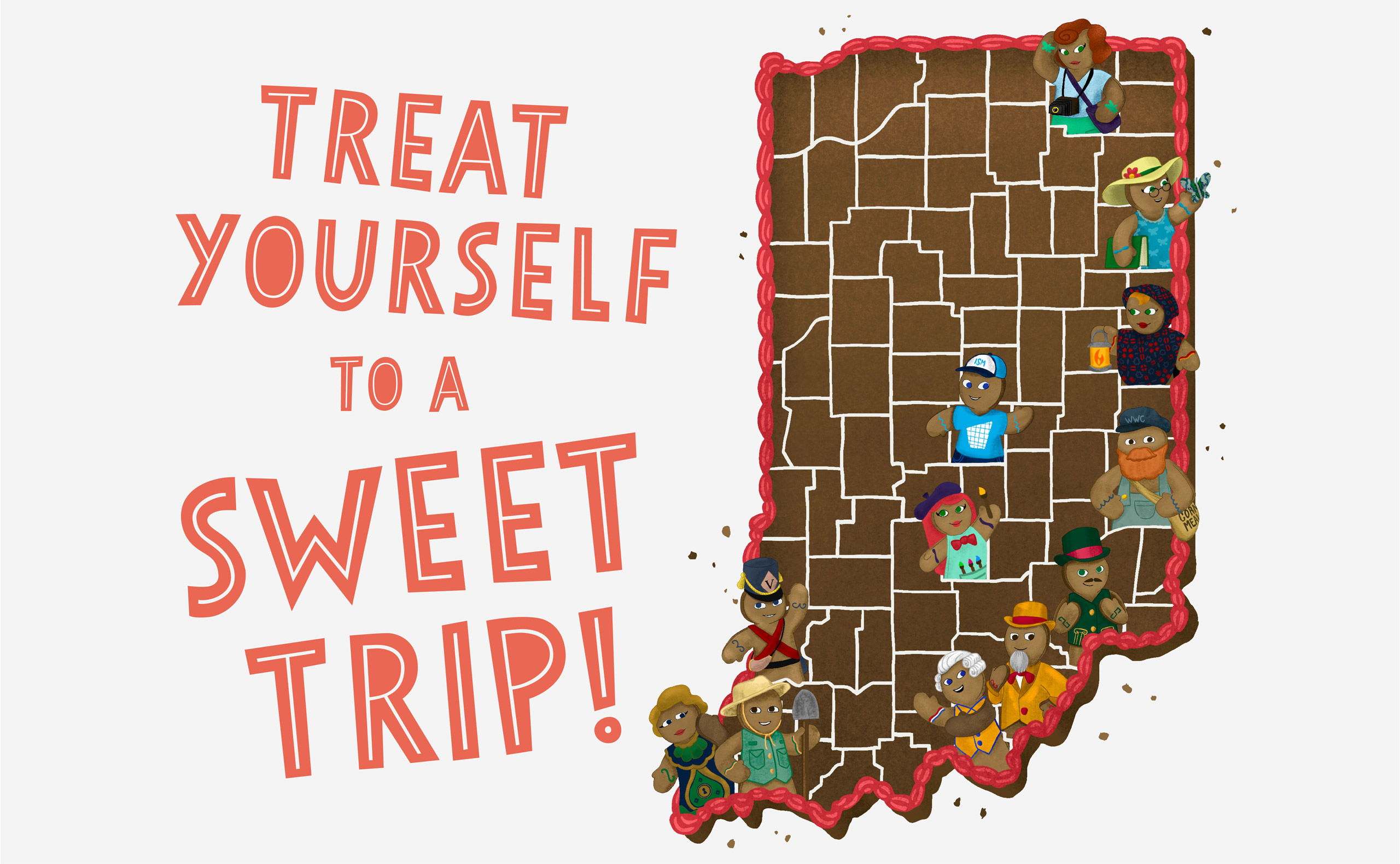 MEET OUR GINGER PEEPS
They come from all over the state of Indiana and can't wait to welcome you to their favorite sites on earth! Learn more about our gingerbread family and the places they call home. There's a fresh batch of road trips just waiting to be devoured!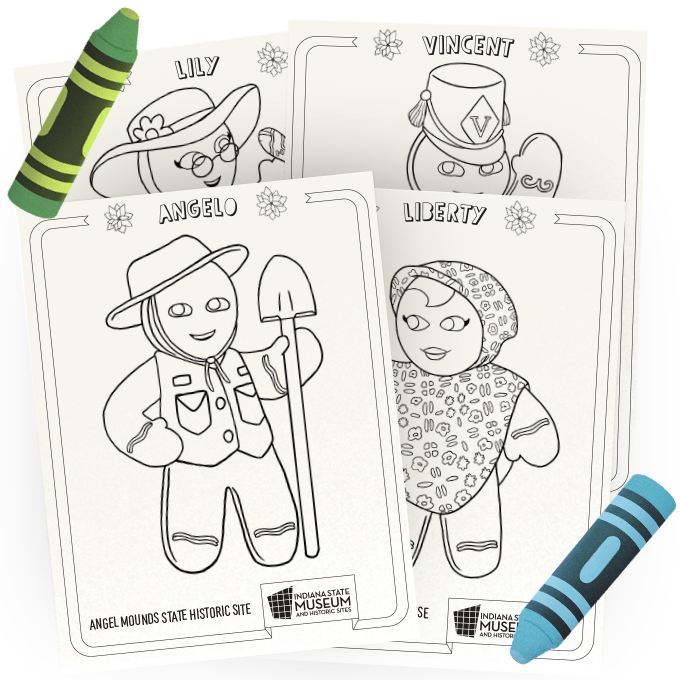 A Fresh Batch of Fun
Now that you've met our Gingerbread family, download these coloring pages so you can bring them to life in your own house. Just download the PDF below and turn an ordinary afternoon into a sweet holi-day!
Download Coloring Pages