Make an impact
The Indiana State Museum and Historic Sites offer a wide variety of internship opportunities for college students at all levels of study and in many different disciplines.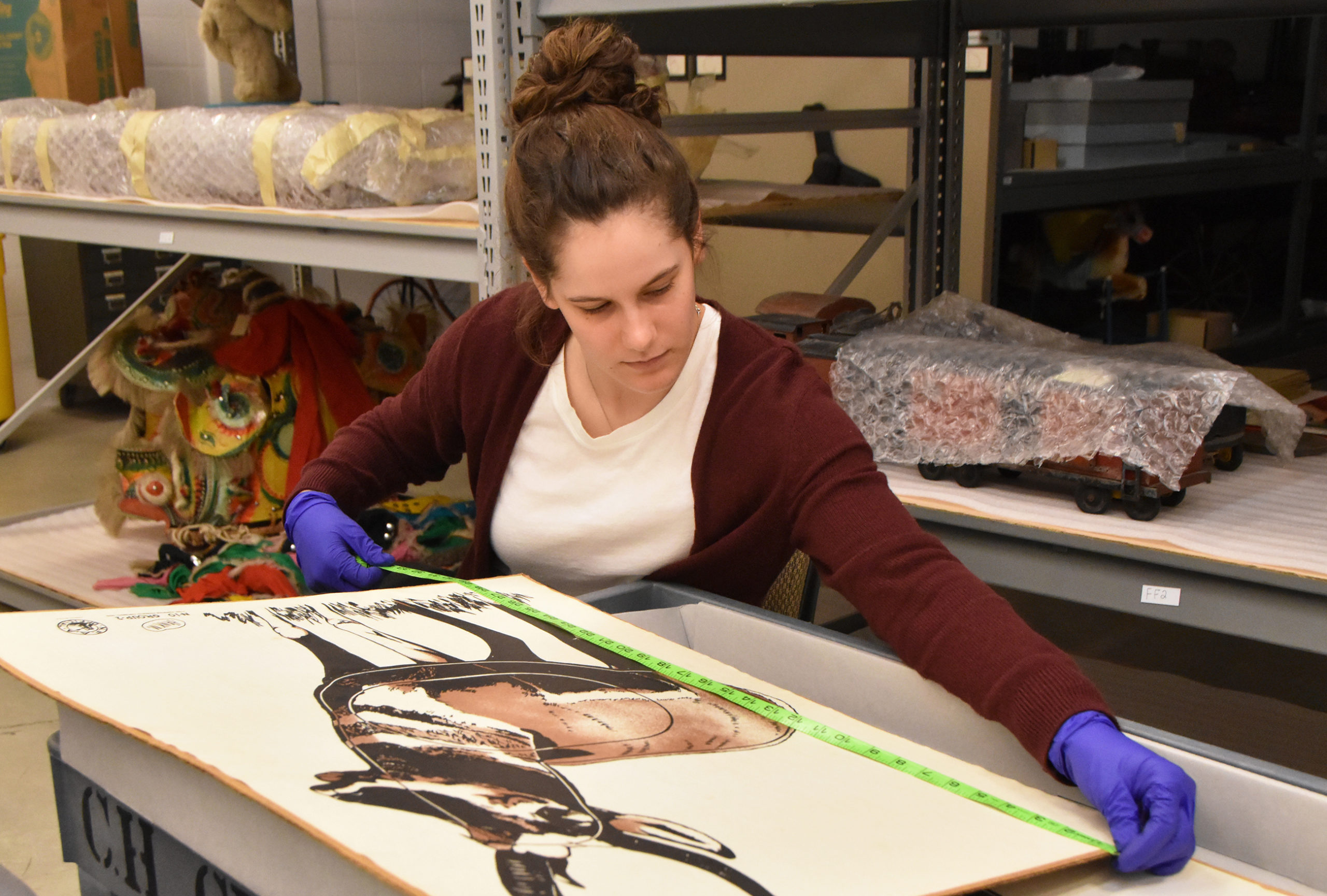 Advance your education
Our internships are typically one semester long and range from 20 to 40 hours per week, although in some cases other arrangements can be made. Internships may result in college credit, help to expand your education or provide you with job experience. To apply for an internship, you must submit an internship application and a current resume. All paperwork must be completed to be considered for an internship.
Submit Application
Position Purpose:

To assist the Engagement team with the development, management, and facilitation of museum programs, assist with community events and developing community partnerships.

Key Responsibilities:

Assist with research, program development, prototyping and facilitation of museum programs for youth and families
Assist with research and program development for current initiatives and upcoming exhibitions
Develop and manage community partnerships to collaborate on programs and events
Assist with creation and implementation of hands-on activities for community events
Research museum practices and education programs at other institutions and share findings at staff meetings for brainstorming sessions
Assist with research, development, and promotion of marketing materials
Attend project team and staff meetings
Assist with large events and programs within department as needed
Other duties as assigned

Qualifications and Required Skills:

Pursuing college degree in Early Childhood, Elementary or Secondary Education, Science, History or Art Education, Museum Studies, Anthropology, or Child Development
Must have experience working with children
Self-motivated, problem-solvers, visitor-centered and organized
Ability to adapt and be flexible in a program
Excellent customer service and time management

Position Shift:

Monday through Friday between 9 a.m. and 6 p.m; weekend hours dependent on programs/events; Hours per week are negotiable and could range from 5-25 hours per week as agreed upon with student and/or advisor and availability. This is a non-paid internship.

Position Evaluation:

A final evaluation at the end of the internship is available upon request.  A mid-term evaluation is available, if desired, required or warranted for the internship.

Benefits:

Free parking when interning (parking passes validated in the Volunteer/Intern Center)
Free one year membership after completion of 40 service hours
Free IMAX preview events (some restrictions apply – see the Volunteer/Intern Center staff for more information)
Discounts at the museum store and restaurant
Recommendation letters from staff and documentation of hours served
Free educational opportunities, and occasional optional day trips for a small fee

How to apply:  

Send an internship application and resume' to:

Bethany Thomas

650 West Washington Street

Indianapolis, IN 46204

Or email Vice President of Education and Engagement, Bethany Thomas [email protected]

Levi and Catharine Coffin State Historic Site
Period of Work: Jan. 20 – April 28, 2023; 7.5 – 15 hours per week

The Levi and Catharine Coffin State Historic Site is looking for a student intern interested in assisting the Levi Coffin House Association in its digitization of records. The intern will meet with an LCHA volunteer once a week to digitized records which includes documents, photographs, newspaper articles and slides. One day a week the intern will work on organizing archival records after digitization. The intern will work closely with site manager Joanna Hahn regarding work schedule.

Interested? Contact [email protected]

Discounts
Free parking when interning
Discount at the Farmer's Market Café and the Indiana Store

Perks
Free annual membership after completion of 40 service hours; membership privileges include:
Free museum admission
Admission to all 11 State Historic Sites
IMAX Theater discounts
Invitations to members-only events

Education
Recognition as a valuable part of the Indiana State Museum team
Letters of reference upon request
Documentation of hours available upon request
Contact
For information about these and other internships, please contact Charlie Shock, concierge and volunteer manager.