Released November 20, 2019
Indiana State Museum and Historic Sites hires chief development officer
INDIANAPOLIS (Nov. 20, 2019) – The Indiana State Museum and Historic Sites has named a new chief development officer.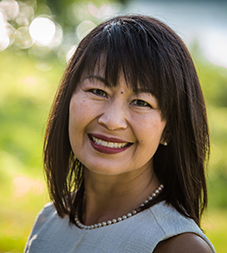 Nora Woodman brings more than 25 years of progressive development and fundraising experience to the position. Most recently, Woodman served as director of effective philanthropy at Central Indiana Community Foundation. There, she managed the donor services function of the foundation and led a team of philanthropic officers responsible for stewarding relationships with more than 400 funders, deploying $55 million annually in charitable grants. Woodman has also worked at various cultural institutions in the Indianapolis area, including Conner Prairie, the Eiteljorg Museum and the Indianapolis Symphony Orchestra.
Woodman holds a bachelor's degree in communications from the University of Michigan, as well as a master's degree in arts administration and an MBA – both from Southern Methodist University.
# # #
The Indiana State Museum and Historic Sites is located in White River State Park in the heart of downtown Indianapolis. It is Indiana's museum for science, art and culture, offering a place where you can celebrate, investigate, remember, learn and take pride in Indiana's story in the context of the broader world. Even the building is a showcase of the best Indiana has to offer in architecture, materials and sculpture. Easy and convenient parking is available in the attached underground garage.