Mar 30, 2023 @ 10:00 am - 5:00 pm
Indiana State Museum
Pinewood Derby®
It's here — Indiana's second greatest spectacle in racing! The Pinewood Derby track will be rigged and ready for action as cars zip down the 125 feet of track headed for the finish line. Launch your car from the second-story start line and experience the thrill of victory and the agony of defeat in the quest to find car perfection. Alumni derby racers can brush the dust off their own pinewood cars while new racers can fine-tune their car creations or borrow one from the museum's line-up. Racing is open to the public, and there'll be a Best in Show competition on the last day with adult and youth divisions.
Price: Included with museum admission; $7 for BSA, Girl Scouts and their families (tickets must be purchased in person)
In collaboration with Boy Scouts of America.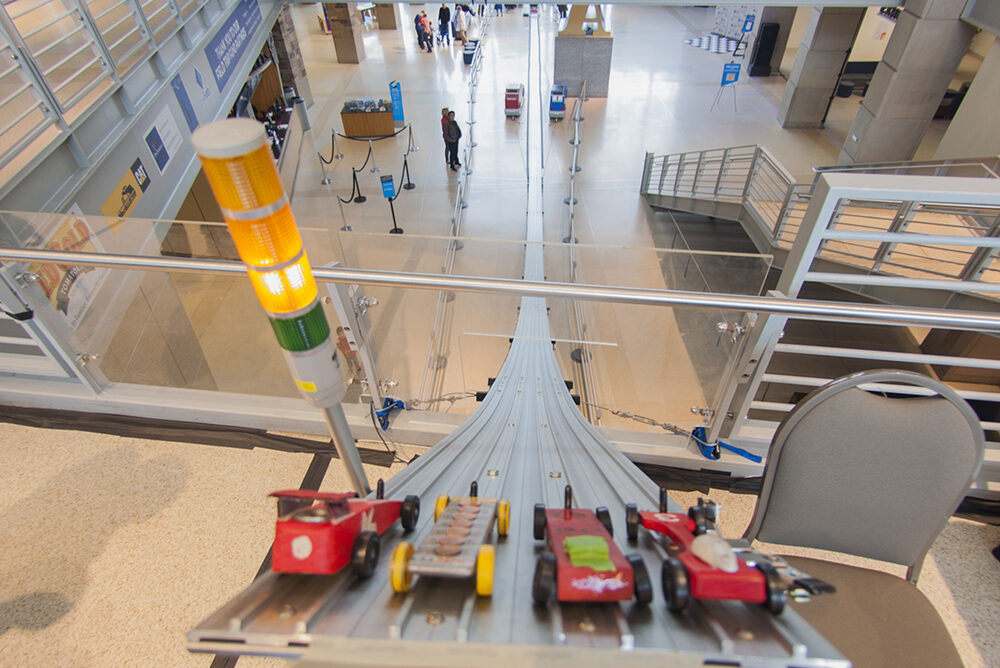 See how fast your car can go
Race and test your car's performance on our open track! Test your engineering skills in stress tests, design your race team logo, and the main event – speed your car down the two story track with fellow racing fans. Stick around to get a photo at our own Victory Lane with your pit crew!
FAQ
"Best in Show" competition
Saturday, April 8
Visitors wishing to participate in the Best in Show contest must enter their cars for judging by 2 p.m. on April 8. Cars will be on display and judging will take place between 2 and 4:30 p.m., with awards presented between 4:30 and 5 p.m. View previous winners below.
Best in Show Rules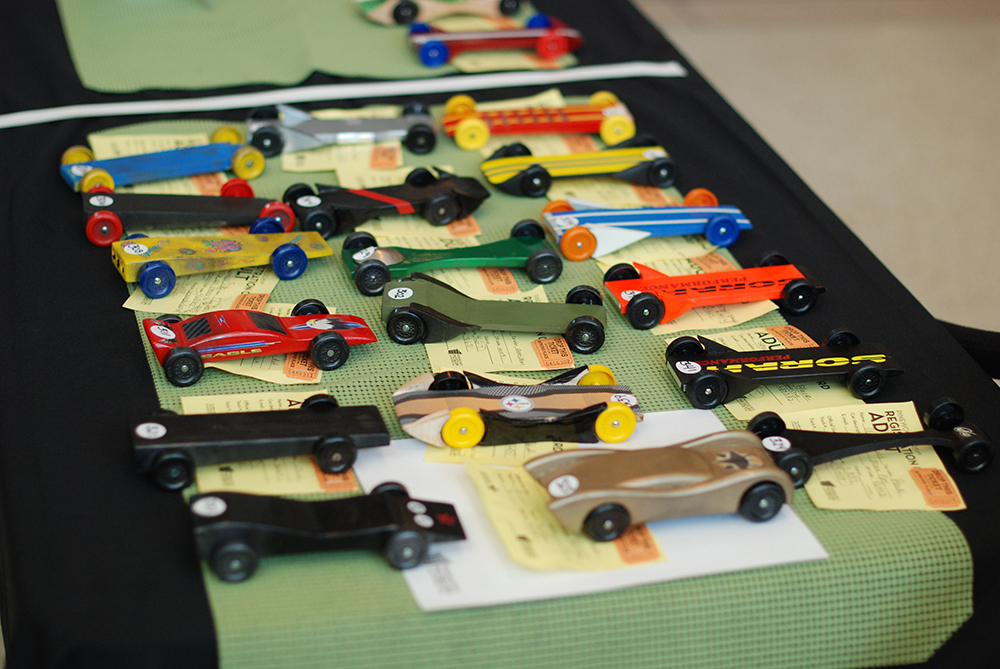 Most Creative Youth Winner

Frankie Buchanan

Most Creative Youth Honorable Mention

Elijah Simon

STEM Youth Winner

Sawyer Scheid

STEM Youth Honorable Mention

Maddy Wrightsman

Scouts Youth Winner

Donald Buchanan

Scouts Youth Honorable Mention

Brooke Wrightsman

Most Creative Adult Winner

Paul McCain

Most Creative Adult Honorable Mention

Donna Carey

ISM Adult Winner

Doug Poad