Mar 25, 2021 @ 10:00 am - 5:00 pm
Indiana State Museum
Pinewood Derby®
You're invited to celebrate the tradition of Pinewood Derby in a whole new way! Bring your car (or use one of ours) any day of the week, and share your design with other racers as you race it down our two-story track. You'll receive a certificate with your official time to share with your pack. View our 2021 Best in Show winners below.
Price: Included with museum admission; $7 for scouts and their families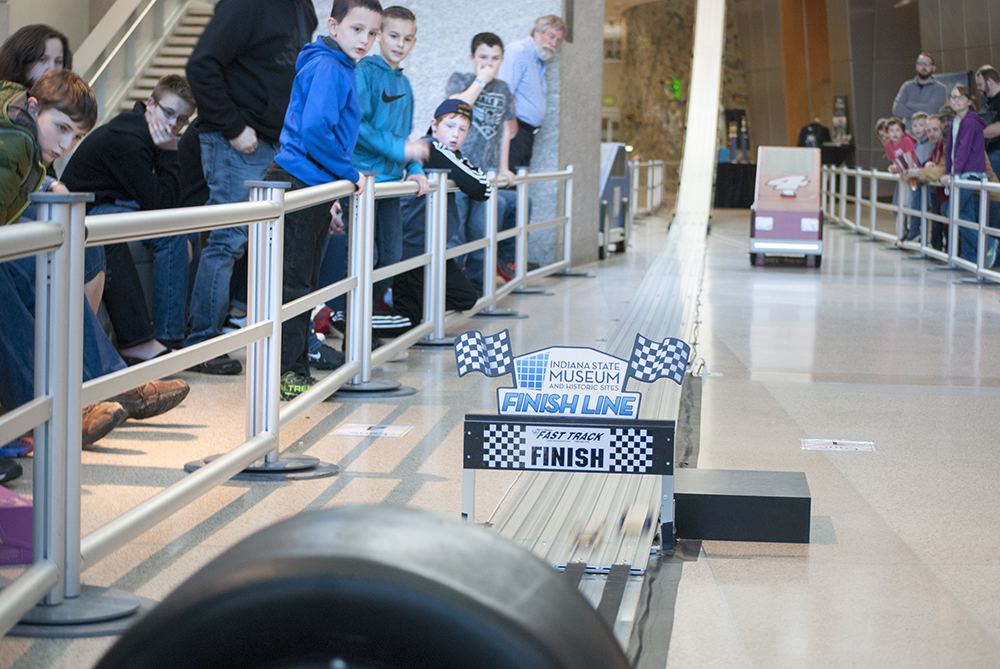 Open Track 
March 24-28, 10 a.m. – 5 p.m.
Bring your car or use one of ours any day of the week to race it on the two-story track.
See how fast your car can go
Race and test your car's performance! Test your engineering skills in stress tests, design your race team logo, and the main event – speed your car down the two story track with fellow racing fans. Stick around to get a photo at our own Victory Lane with your pit crew!
Due to COVID-19 restrictions, there is no official race day for Scouts.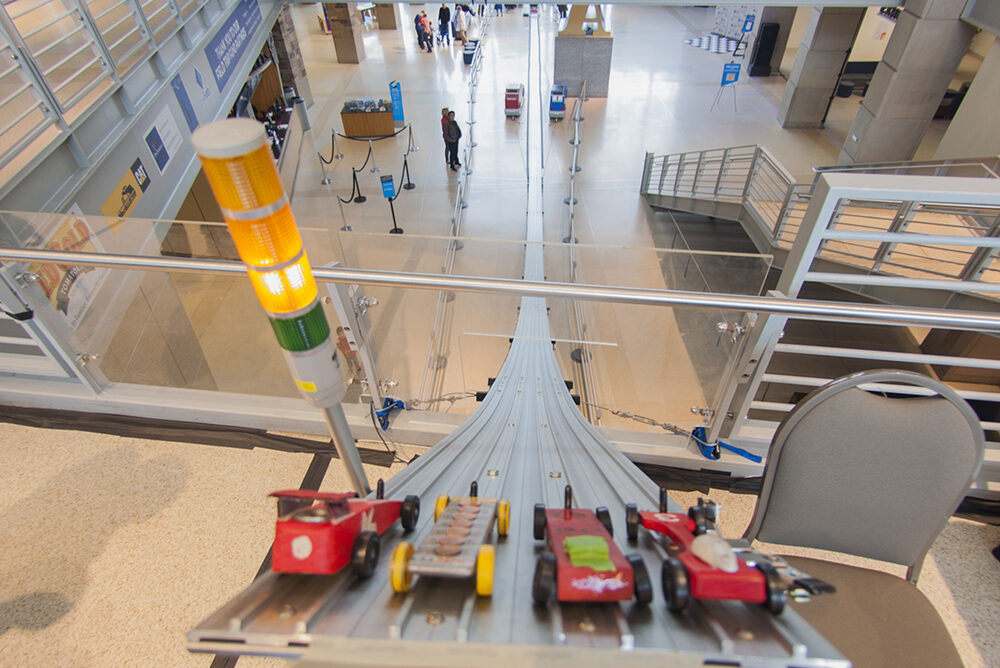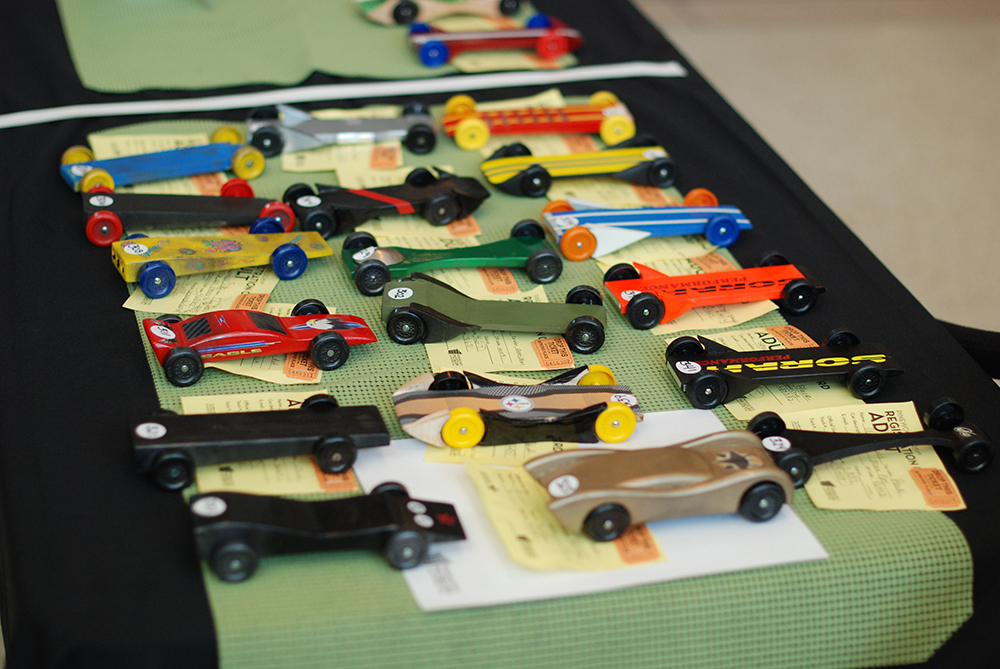 "Best in Show" competition
Thank you to the contestants who submitted photos of their designs for this year's virtual Best in Show contest. Winners are displayed below.
Most Creative Youth Winner

Frankie Buchanan

Most Creative Youth Honorable Mention

Elijah Simon

STEM Youth Winner

Sawyer Scheid

STEM Youth Honorable Mention

Maddy Wrightsman

Scouts Youth Winner

Donald Buchanan

Scouts Youth Honorable Mention

Brooke Wrightsman

Most Creative Adult Winner

Paul McCain

Most Creative Adult Honorable Mention

Donna Carey

ISM Adult Winner

Doug Poad