Published February 25, 2021
A Private Tour of the Indiana State Museum? You've Earned It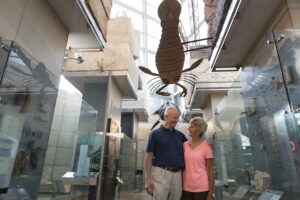 After more than a year of isolating, quarantining, avoiding and generally being as socially distanced as possible, you and your friends/family/coworkers/class/bowling team/karass deserve a collective treat: a private tour of the Indiana State Museum.
The museum is now offering private tours for groups of up to 20 people centered around one of five themes—Notorious Indiana, Black History, My Favorite Things, Remembering Those Who Served and the 92 County Walking Tour. (The last of those, which takes place outside of the museum building, is available April through October in good weather.)
Public versions of those tours are available on a rotating basis, but "we've had a lot of folks show interest in just having tours for their pod of people since they're most comfortable around the people they know," said Adult Engagement and Program Manager Marcy Dodson. "So, they're interested in booking a time for their group, whether that's family or a college classroom." View currently running public tours here.
Book a tour
Booking fees are $50 and $5 per person for tours that take place Monday through Friday between 9 a.m. and 5 p.m. Fees are $75 and $5 per person for tours that take place outside of those hours.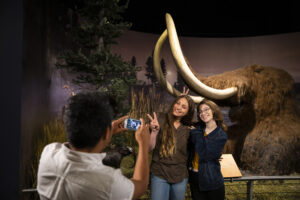 In addition to getting to see the museum collection with your own group, there are other advantages to private tours, Dodson said.
"With a private tour, since you have that contact with the staff up front, the staff will know a lot about you before you ever walk in the door," she said. "So before you get here, we know what you're doing and why you're here, what you're interested in learning. That allows us to maybe make the tour a little more personal. If I know you're a history class from a local college and you're studying Prohibition, we can make those connections to what you're talking about in class for the Notorious Indiana tour."
But whether you're taking a private tour or one of the public tours that are available monthly, either is a great way to see the Indiana State Museum.
"This is a deep dive through our galleries," Dodson said. "All of the things we're going to look at, you can see them on any normal museum visit. But you're going to go beyond the label and learn more about each artifact than you would if you visit on your own."